Six Pack
Pattern Review
The Backyard Caddy by Sallie Tomato Patterns has been on my to-make list for quite awhile. I downloaded and printed it with no problem. I used quilting cotton by Dear Stella for the outside and the lining. I used cork for the contrast from Emmaline Bags.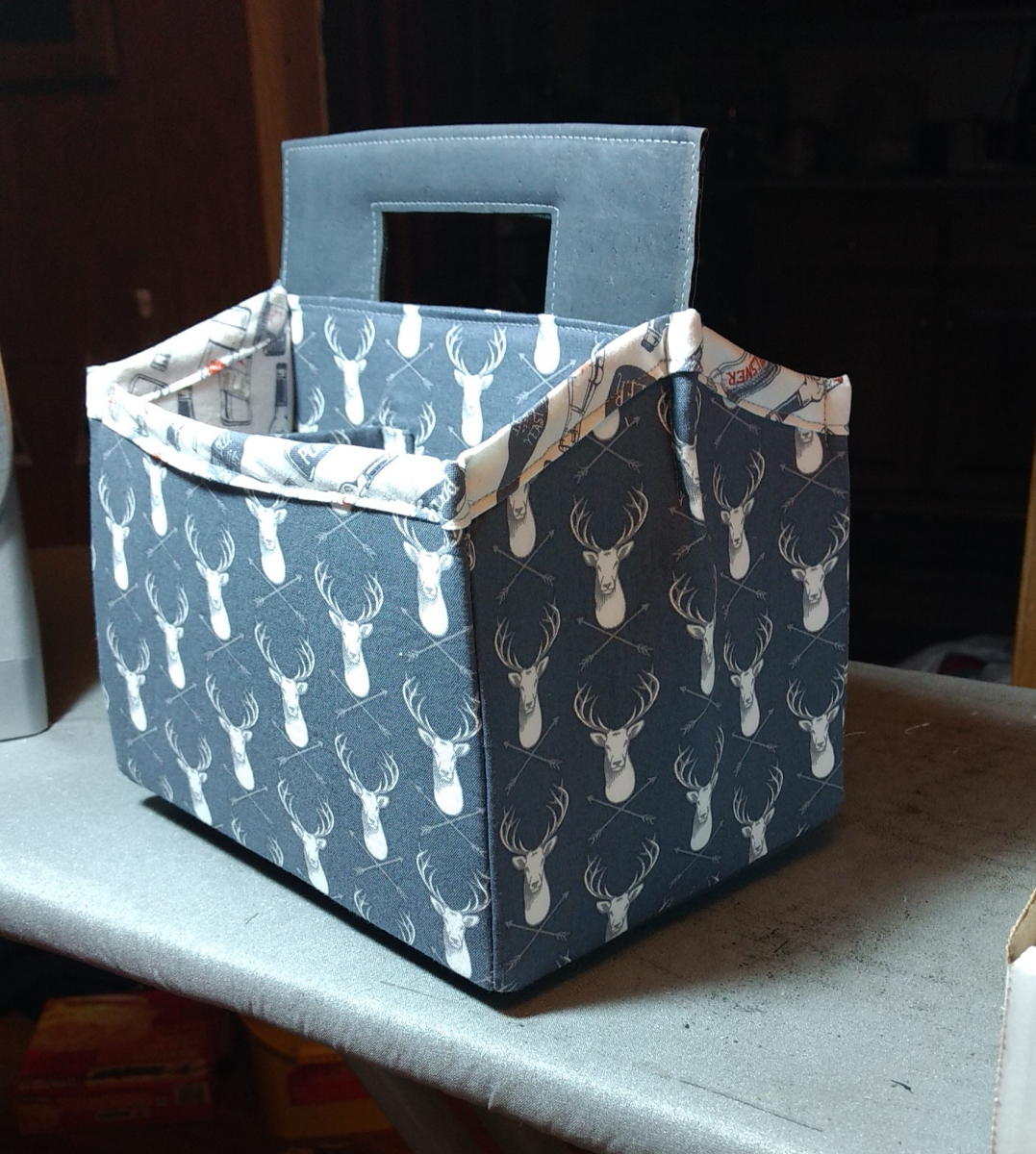 The directions were clear. The pattern begins with the handle. Looking back, I think I could have re-enforced the handle more. My husband immediatly put in LARGE bottles, and I worry about how much weight is being carried.
I did use fusible Peltex, and I would have been better off with non-fusible Peltex. The dividers (that go between the bottles) went together easily. I had to trim the Peltex a bit to get it to fit into the dividers. This is the step where you NEED double sided basting tape. I suppose you could use some Fabri-tac, but I think the tape is best.
The outer and the lining came together fairly easily. I did put purse feet on the bottom. Honestly, I figure we will end up setting this thing down in sprinkler run-off at some point.
My biggest struggle with this pattern was the binding. Obviously the Caddy is a rectagle, and it is full of Peltex. I could not get it in my machine to make a clean stitch aorund the binding. I couldn't smash it down like I do with purses and bags. I tried to sort of fold it and make it more flat, but it didn't really work well. I can't say that I have much patience with binding as it is, so I'm sure that contributed to the way things went for me.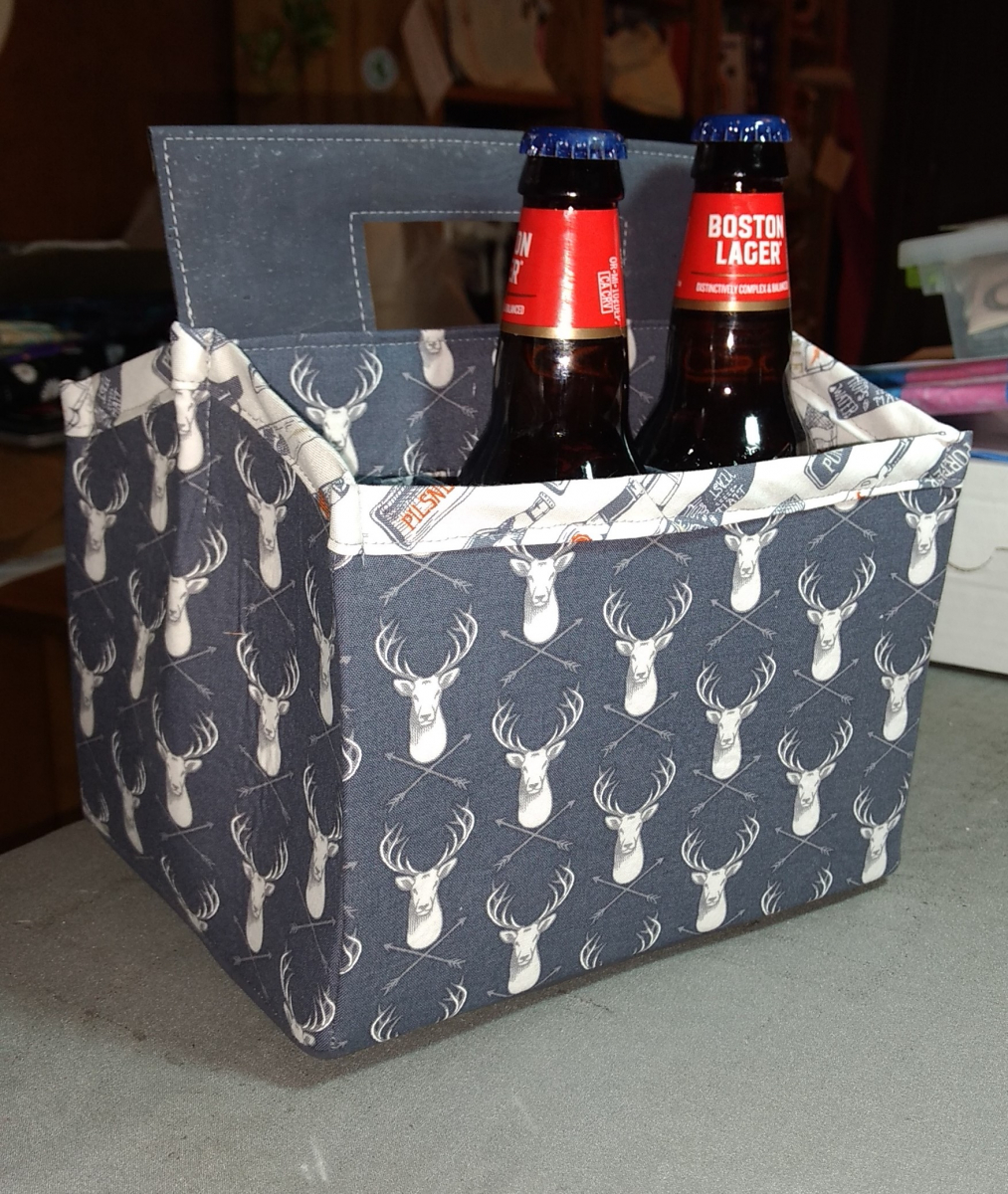 I was making this as a gift, and I did not have time to make a huge mistake and start over again, so I didn't add rivets. I continue to learn how to set rivets correctly. They make me nervous. Next time, though, I'll add them because I really think they look cool.
Helpful hint: The fabric that goes on the Center Divider should be a non-directional fabric. My deer are upside down on one side of the Caddy.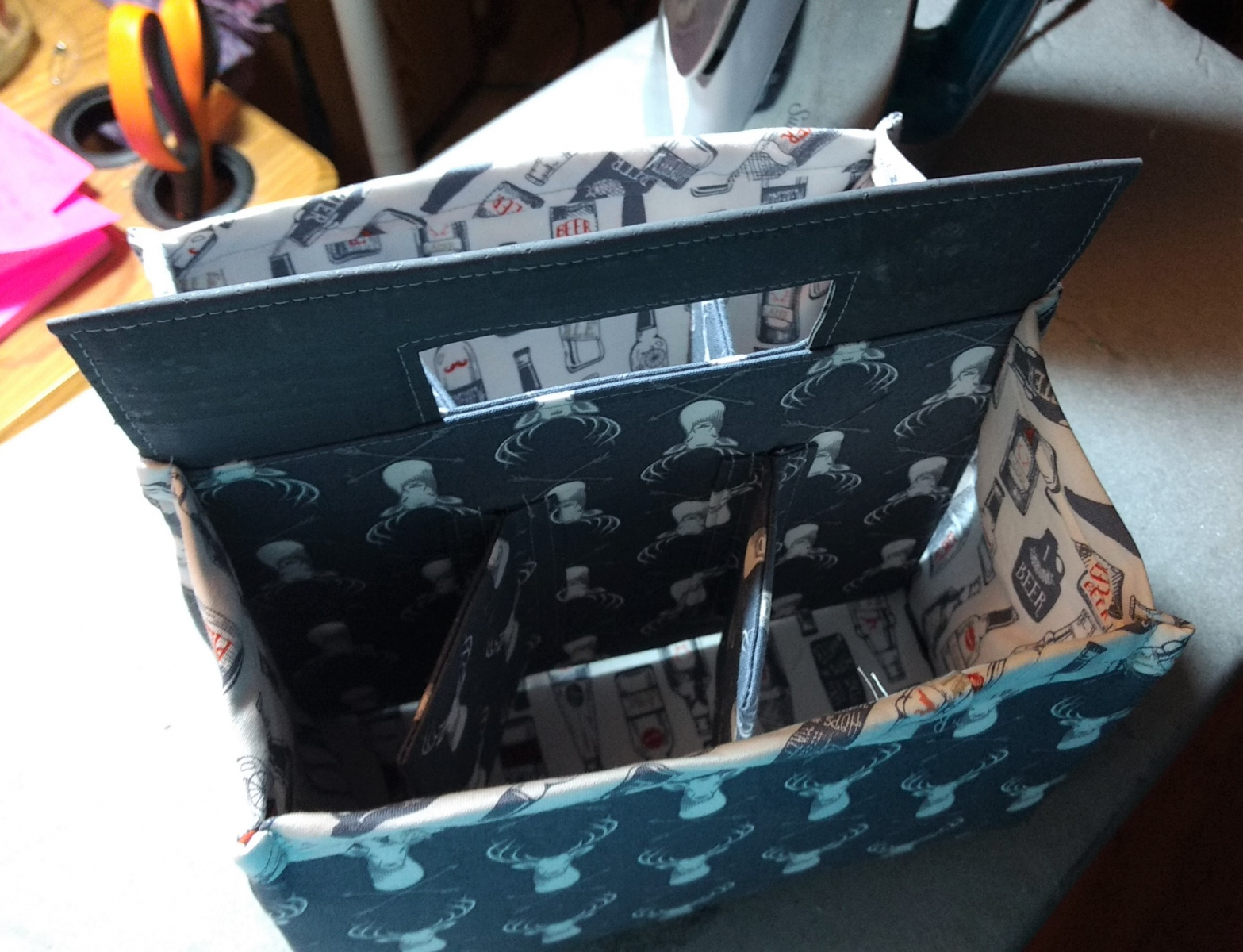 If I would have sat down and put in one chunk of time, I suppose this would have gone fairly quickly, but I didn't. I worked in bits and pieces of time over the span of a few weeks. Overall, this is a super cool bottle holder. It went together fairly easily, except the binding, and my husband is already using it. I will probably make it again.
And ... "Six Pack" by Black Flag has been stuck in my head while thinking about this project all morning.