A Tale of Three Yorks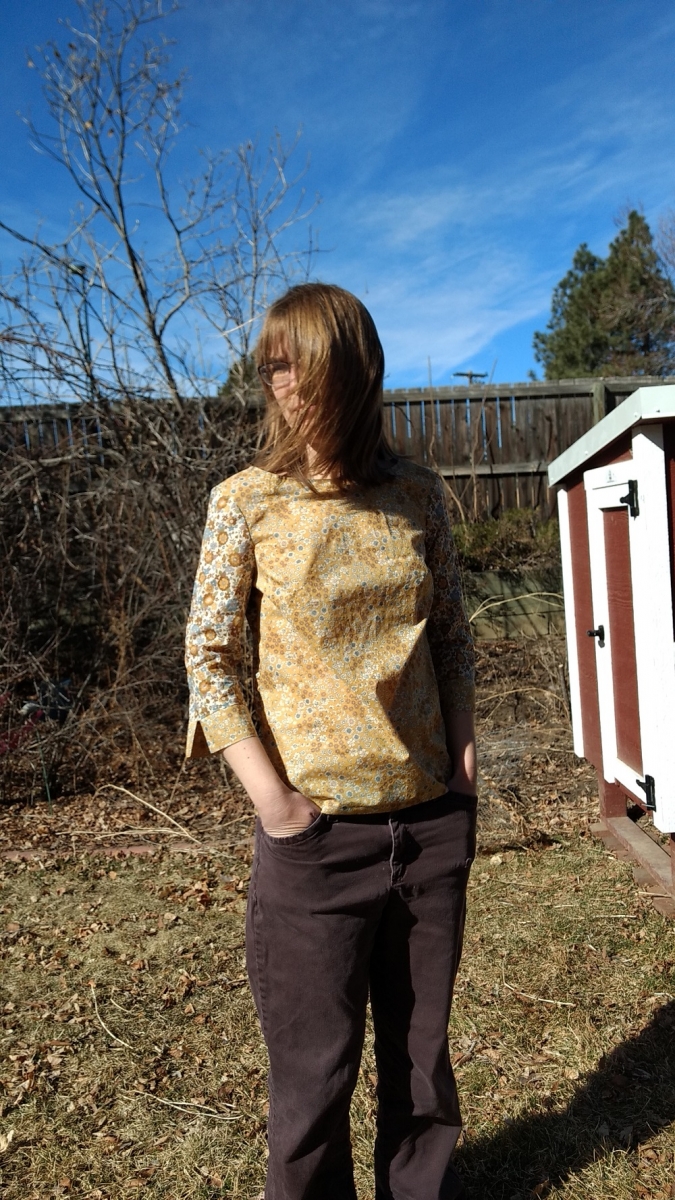 This is my first York. It is made out of cotton lawn. I cut a size 0 and followed all of the intructions. It worked out to be a little tight in the shoulders, and the bust darts look super weird (because I have no bust).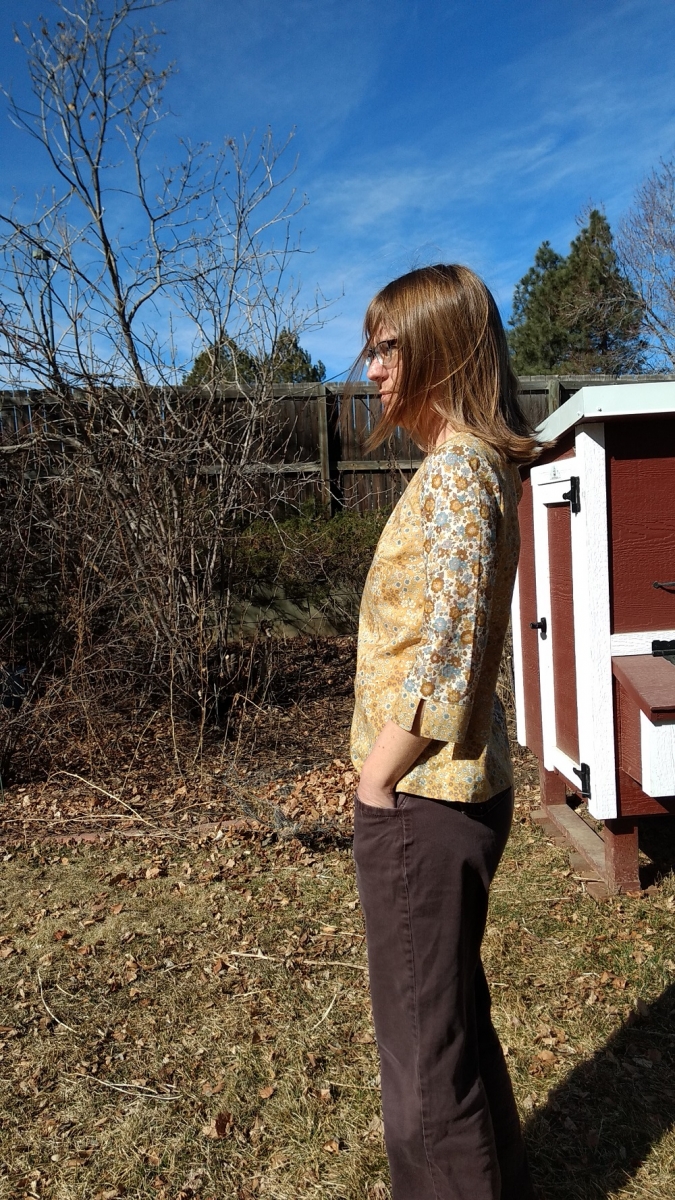 It's hard to see the bust darts in this photo, so they are probably not a big deal, but when I look down they look really strange.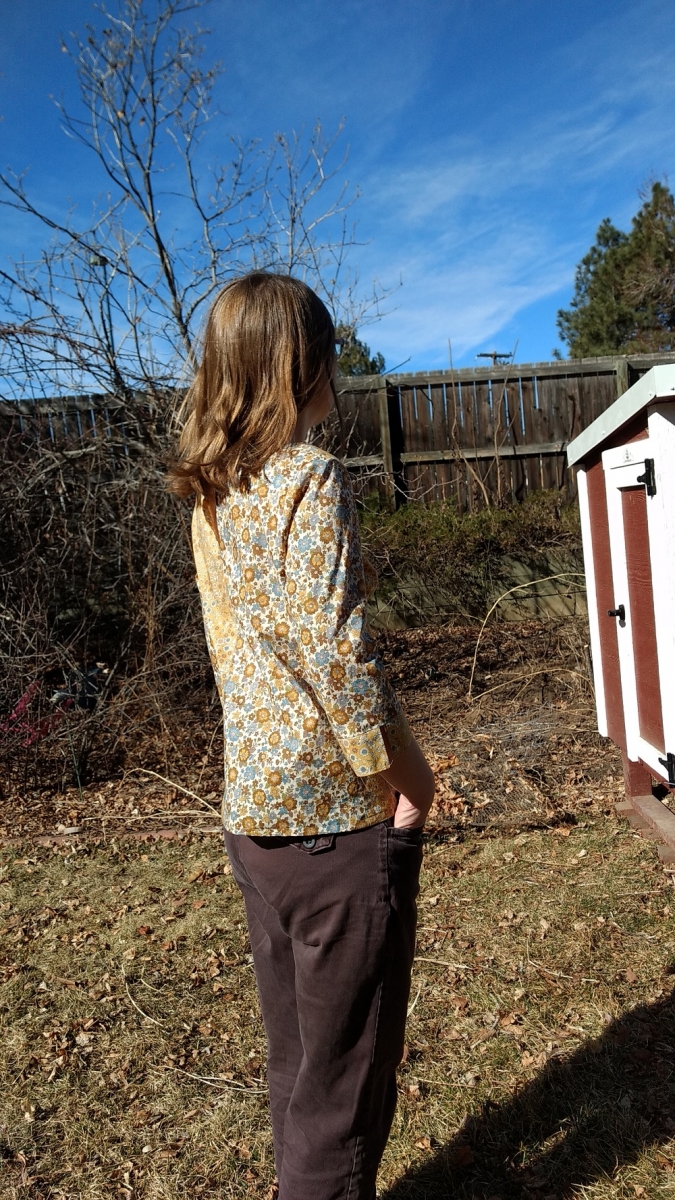 York 2 is also made from cotton lawn. I cut a size zero, did not put the bust darts in and sewed it with a 3/8" seam allowance.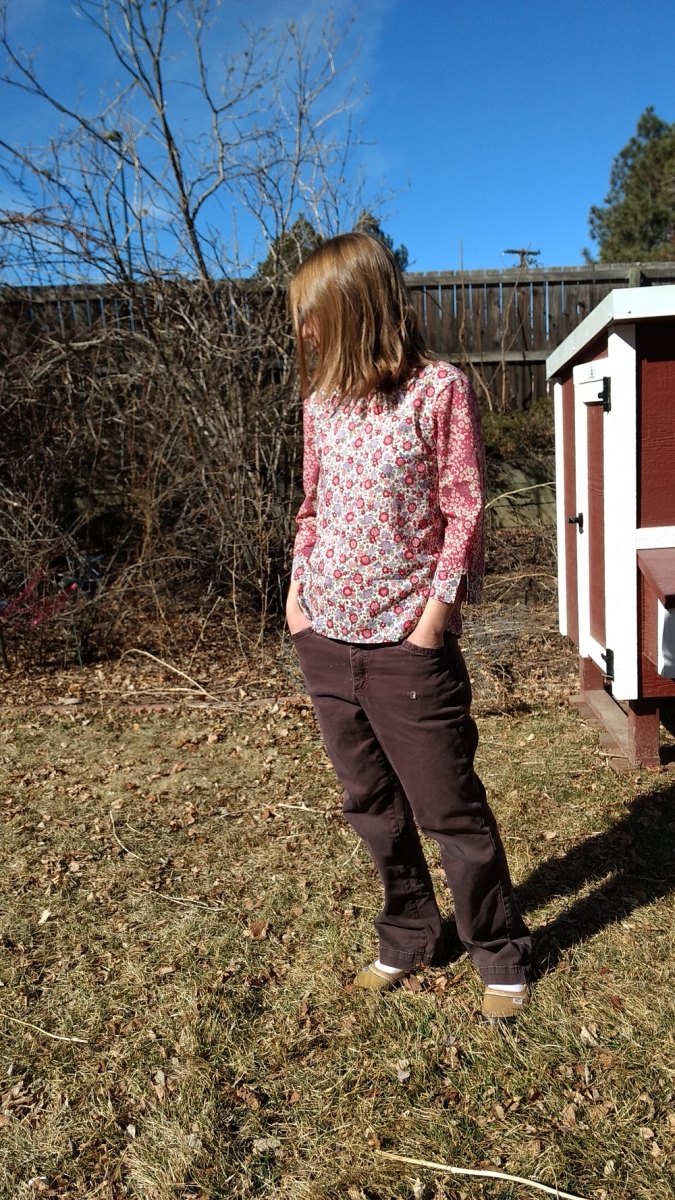 This one is near perfect. I love it. I did something funky with the sleeves when I sewed them on, but it's not too troubling. I got all of this lawn fabric from a scrap box from fabric.com. I'm trying not to order from them very often in an effort to go to my local shops more, but the scrap boxes are cheap and amazing. I got quite a few complimentary prints. The scraps are usually about 1 yard; I needed to use 2 scraps per shirt. I think the prints are awesome.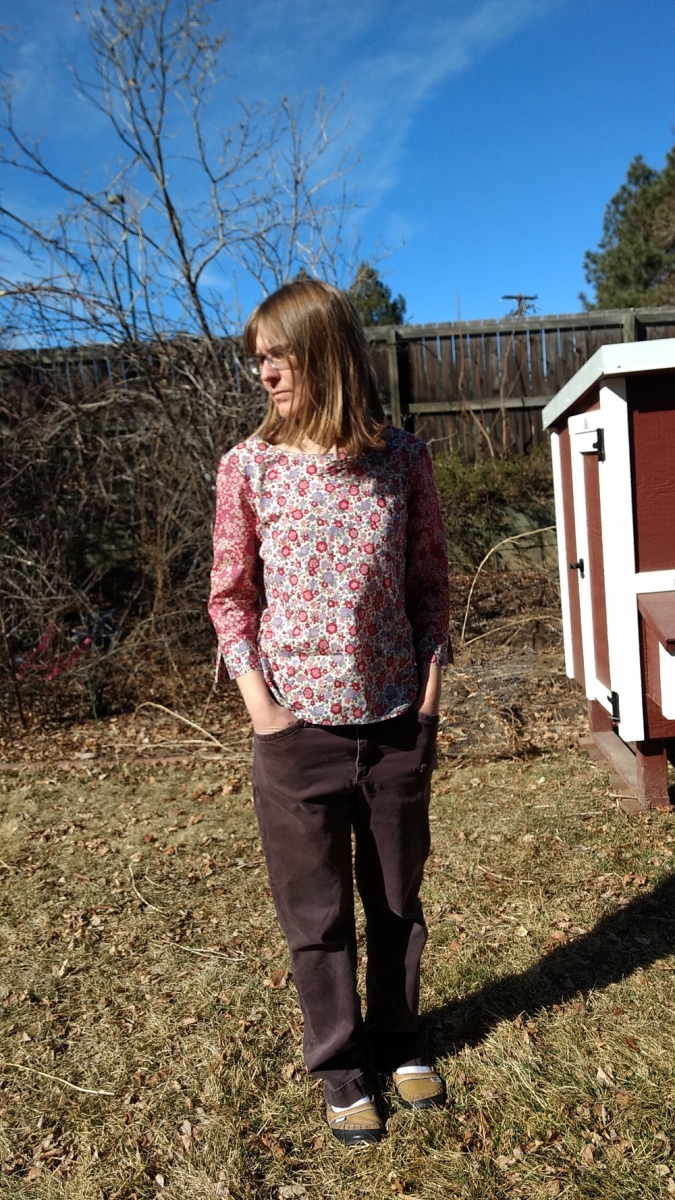 York 3 is made out of some sort of knit. It feels very polyesterish. This was also a scrap, but I bought it at Needle Nook Fabrics in Wichita a few years ago. I did not put in the bust darts, and I sewed it at a 3/8" seam allowance.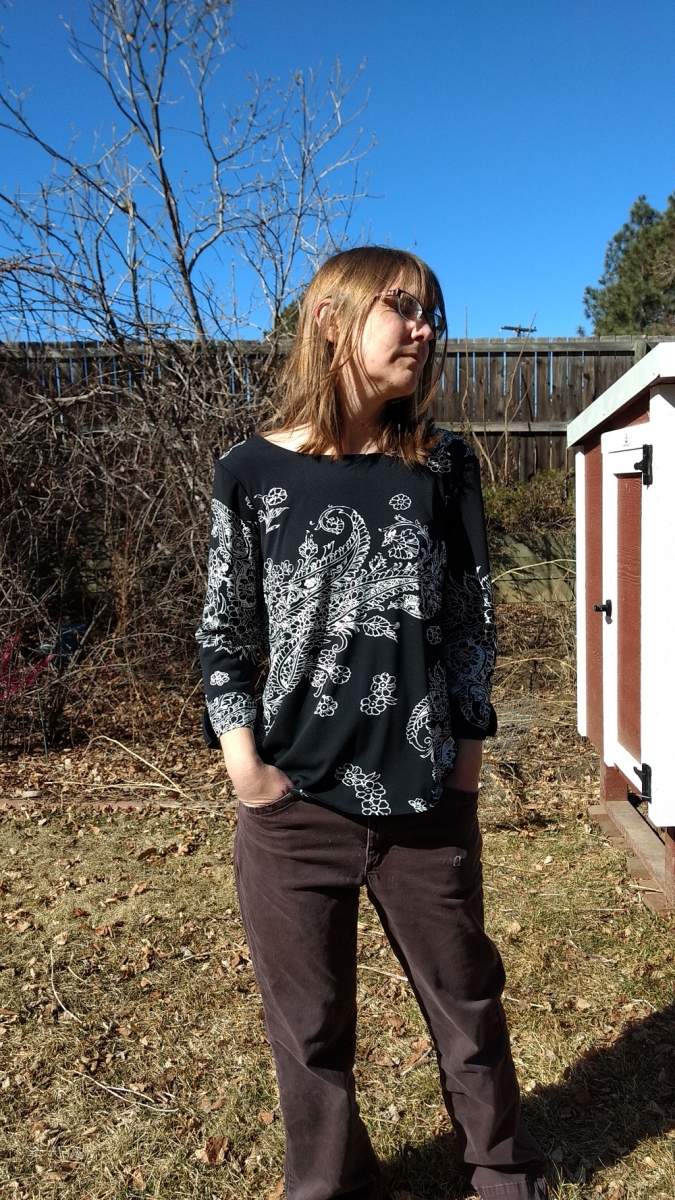 It fits great. It's kinda slinky. I hope I wear it. This is the one most not me.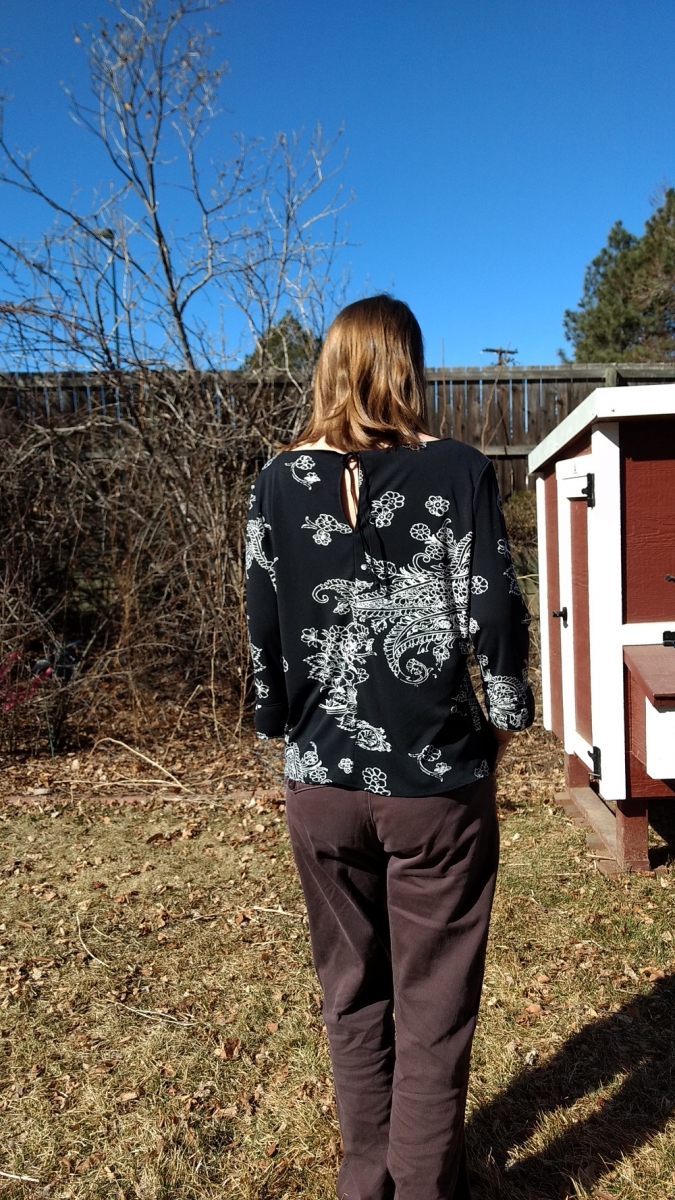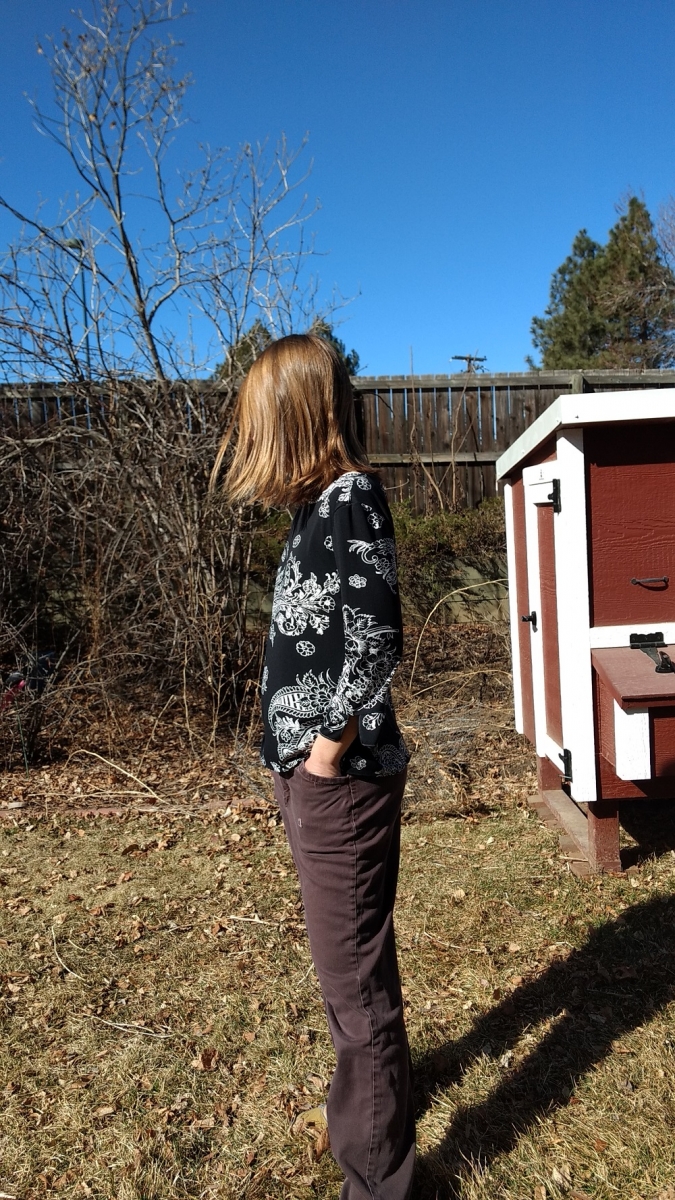 For the next York, I plan to do some embroidery on a solid or near solid. I am glad I signed up for Seamwork Magazine. This pattern was quick. I was able to make 3 of them in the last 7 days. I think each shirt took me two nights to sew. And by nights to sew, I mean children are in bed; I'm awake and functioning. Usually I sew for an hour to an hour and a half at night when my head is cooperating with following directions. I also spent time sewing on the weekends.
I'm going back to sewing bags for most of the rest of the month.
Patricia Briggs's new book came out this week, but I haven't finished the book I'm working on, so I haven't started it yet!
Currently, I am reading Crooked Kingdom by Leigh Bardugo.
I have been taking photos of quotes I like alot. The book is so beautiful that I can't bring myself to write in it. Here's quote I liked from my reading this week.
"We can endure all kinds of pain. It's shame that eats men whole."
Today, I'm listening to Bad Religion and War Generation.