Robin's Hood
The past few weeks have been full of searching and sewing. First, I had to find the right fabric so that I could make Robin's Hood. I touched so many fabrics hoping to know by feel alone. I touched one at Colorado Fabrics that was sueded. It was cheap. I took it to the cut counter and asked the woman what it was. Polyester. Along with that, I bought a medioum weight knit in the hopes of making another Robin's Hood.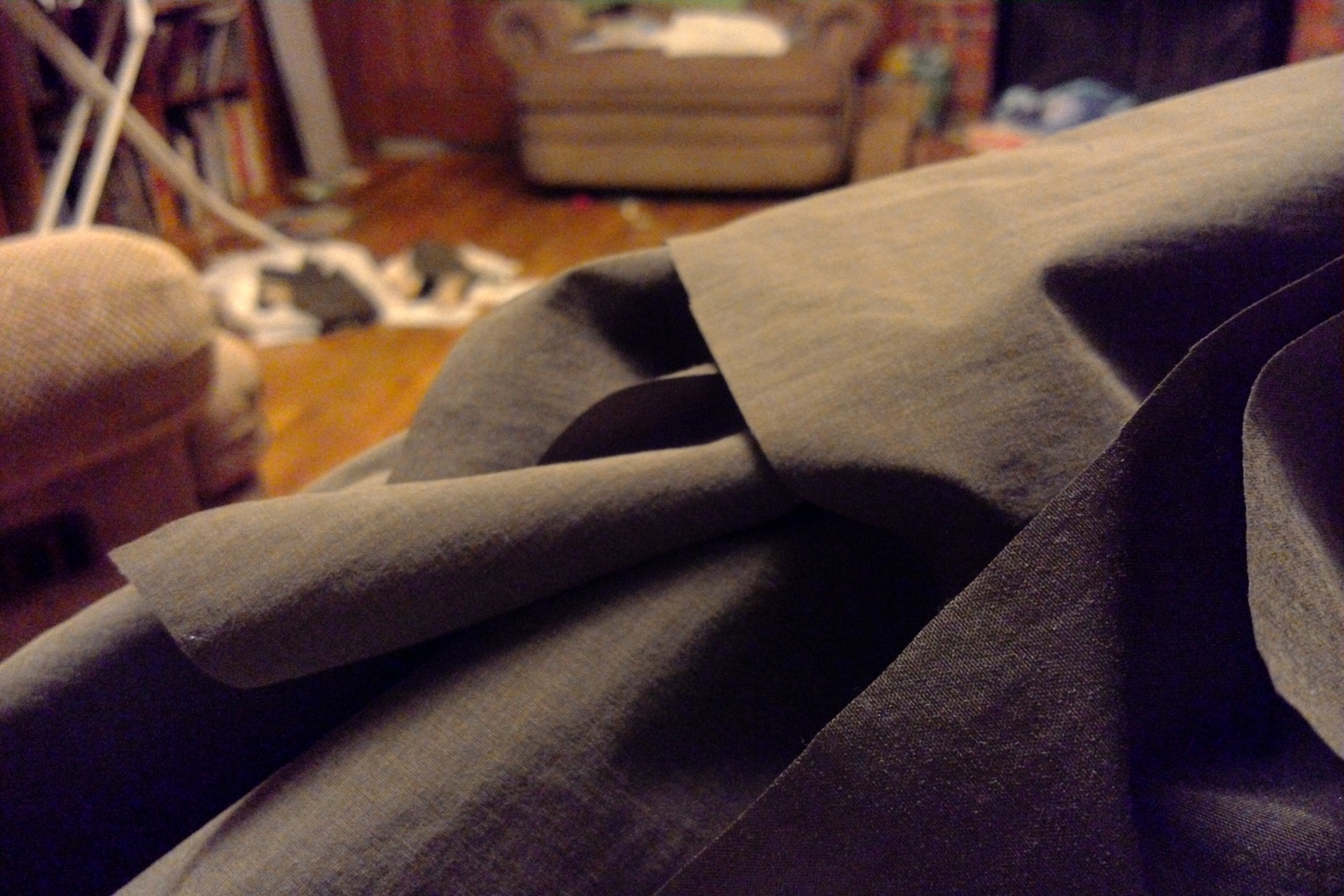 Later, I found out that the one Jonas Armstrong wears in the show was made out of leather. I don't think I could wear leather, so this worked just fine. I cut out the body of the jacket using a t-shirt pattern. This was not the best idea. It worked out, but there must be another way. T-shirt patterns are made for knits. This fabric does not stretch in anyway. Luckily, I cut out a medium. It's a little difficult to get on and off, but when it's on, it fits great.
I used a costume pattern for the hood. The pattern has 3 different hood options, so I chose one and went with it.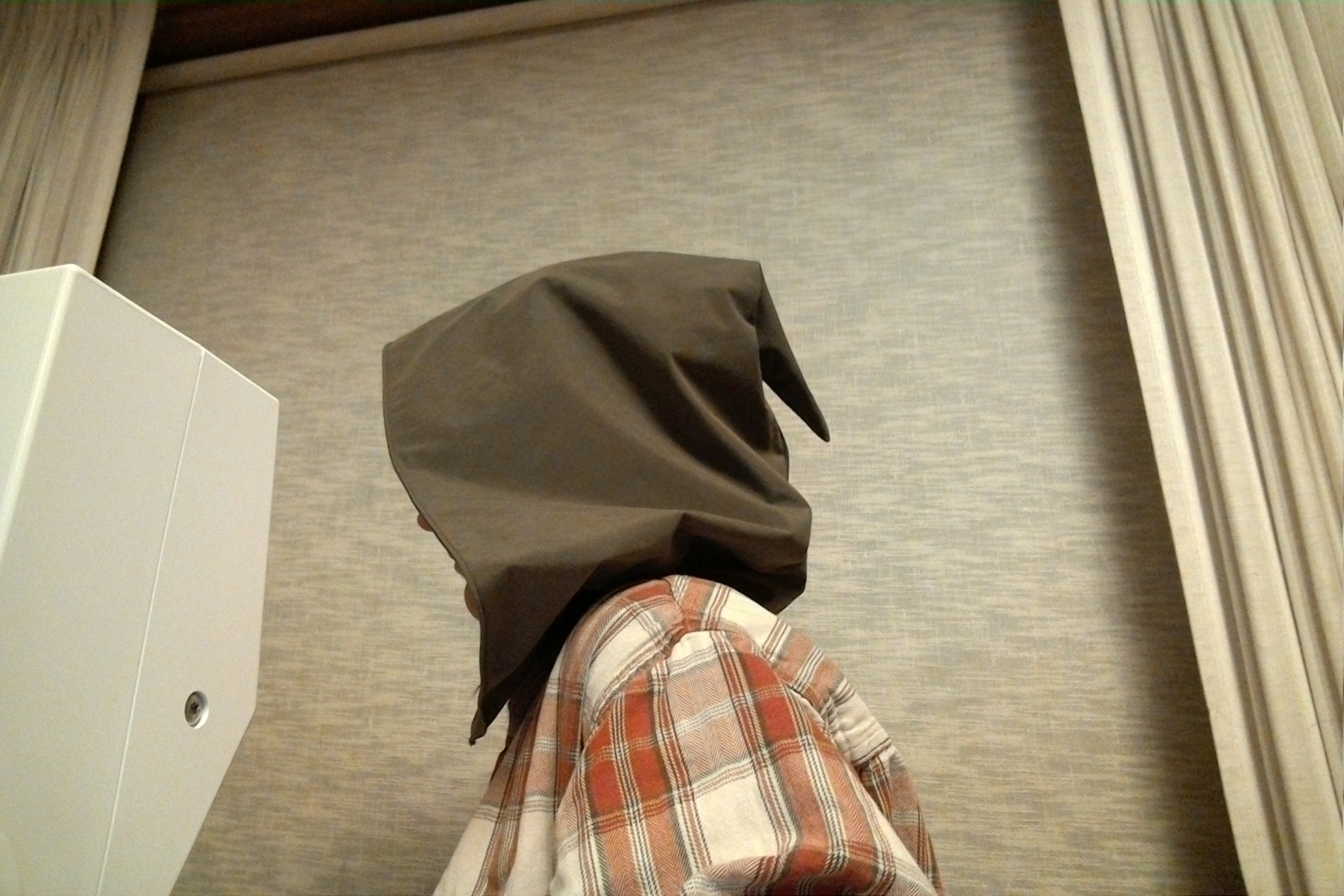 The hood is lined.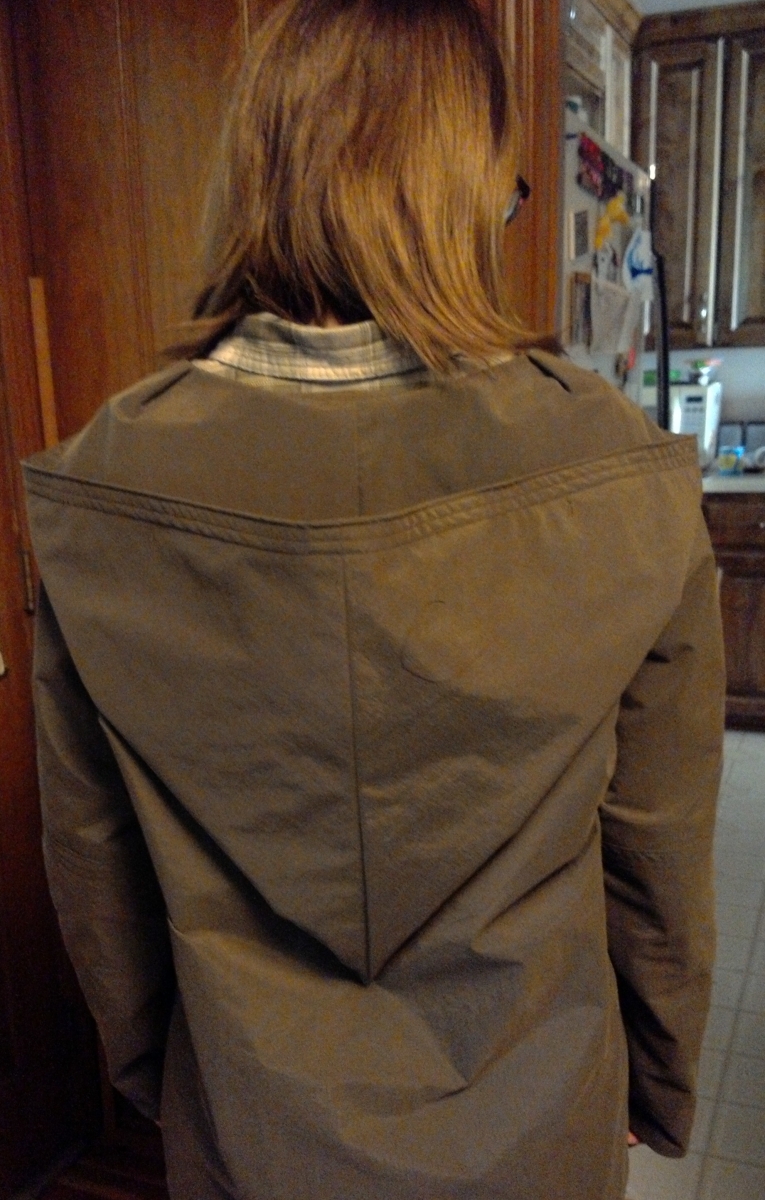 I doubled up the sleeves on the bottom half and added some extra stitching.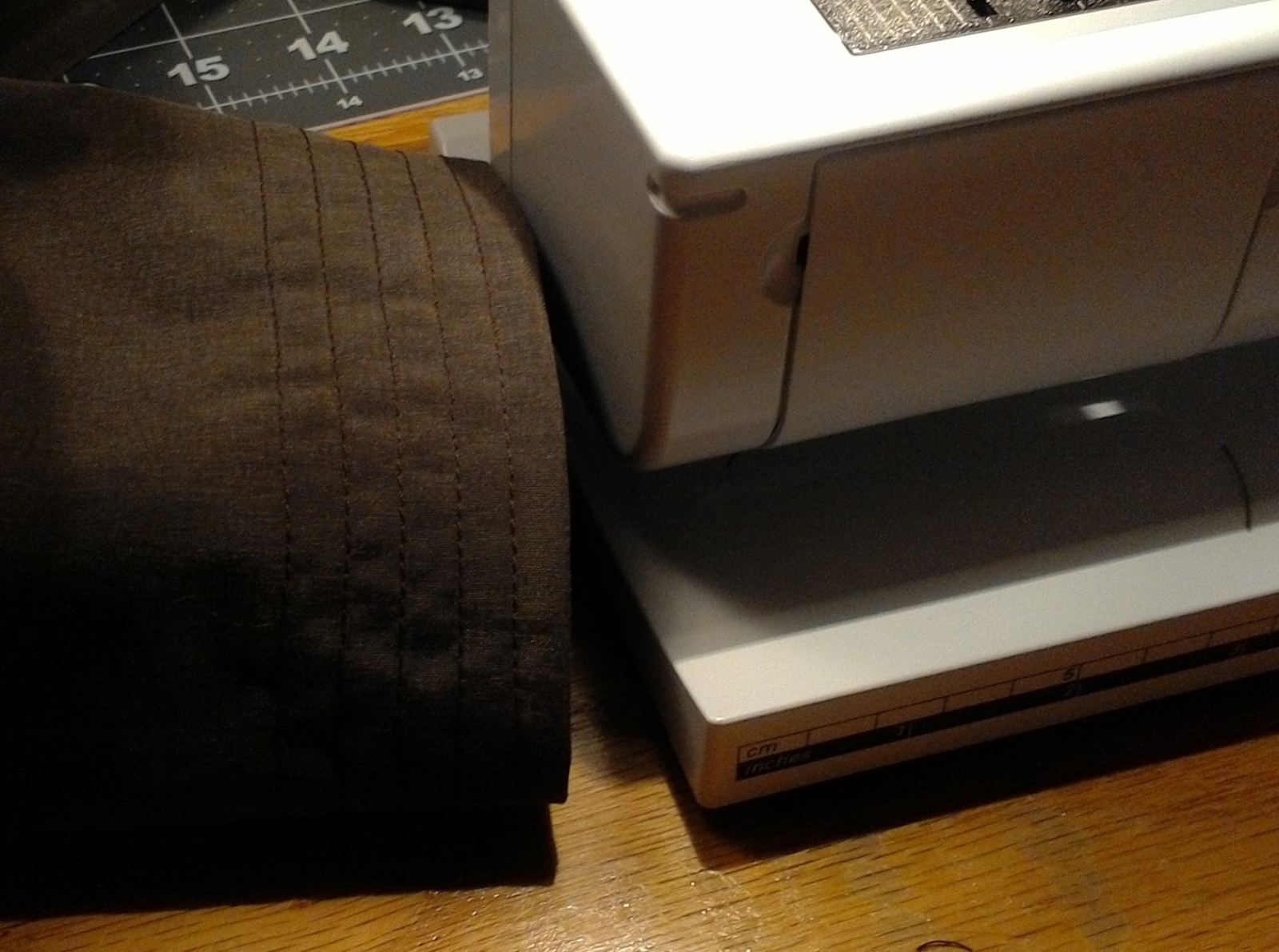 Everything went together quite well. A friend made a chain mail ball for me to attach to the hood tip, as it hangs kinda awkward when it's on my head. I needed some weight.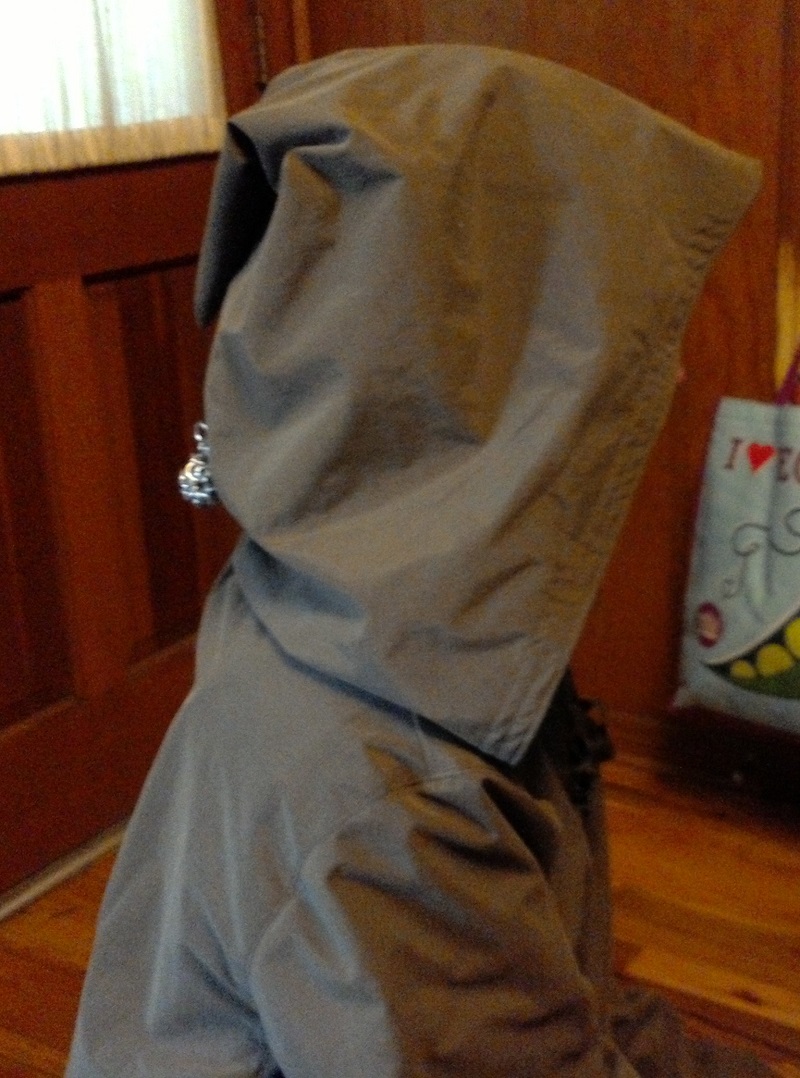 I know that photo is kinda rough. Hopefully you get the idea.
Here's a photo of the front lace up detail.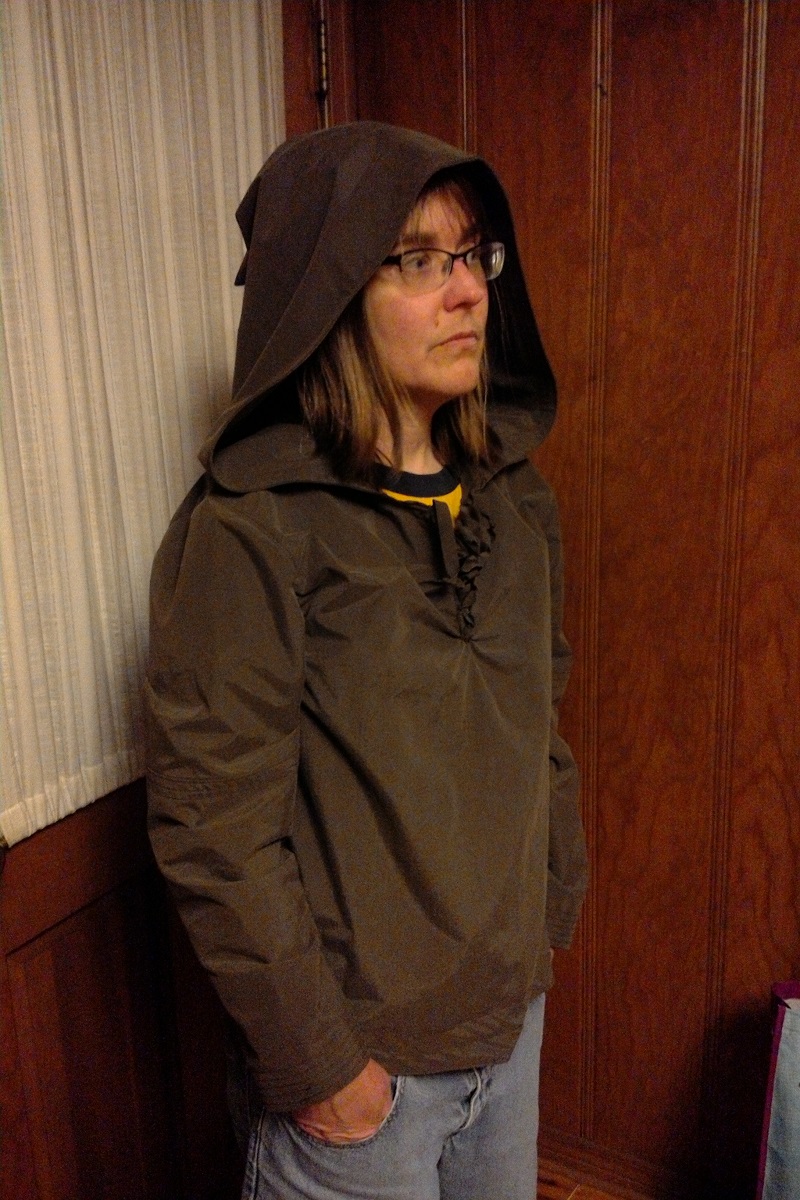 This may be the end of my Robin Hood obsession. I finished reading Song of Achilles today. I may need to make some armour now...