Myosotis Dress
Myosotis Dress by Deer and Doe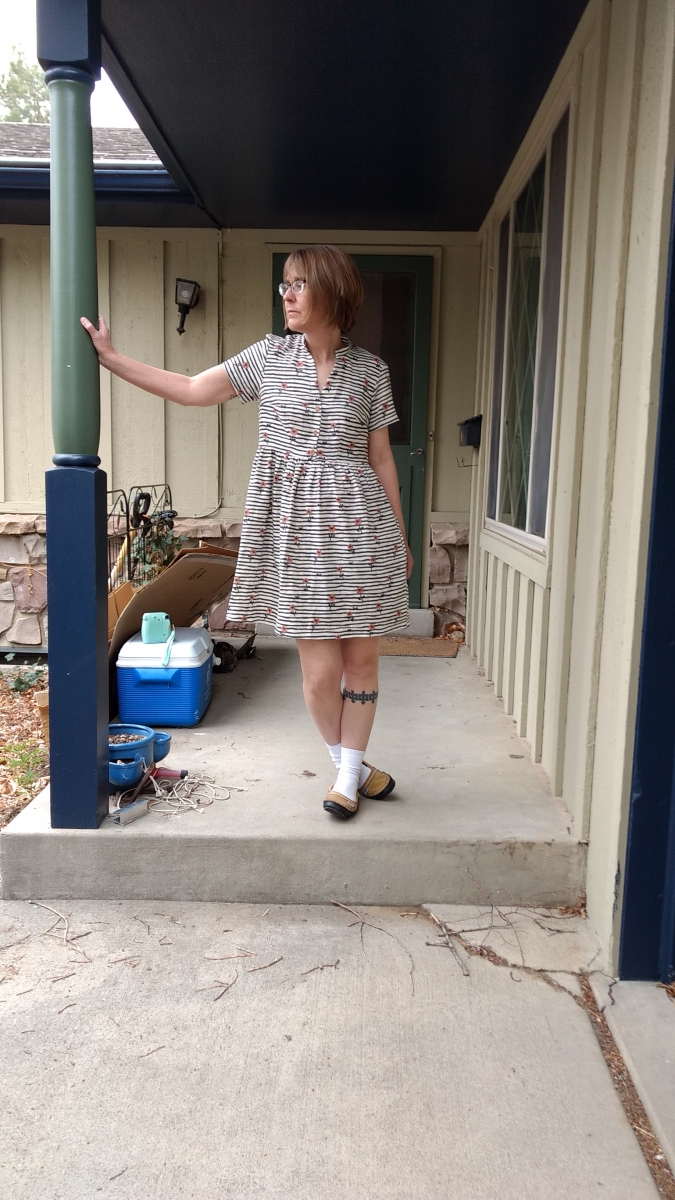 This is the first Myosotis Dress I made. It was made using double gauze from Hart's Fabric. The double gauze was easy to sew, and the dress is light and summery. I made no changes to the pattern this first time through. I cut a size 34. The pattern was super simple. Also, I have to say this was the first bodice I have ever made that fits. Amazing. There was no part of the pattern where I got tripped up or wondered what I was doing.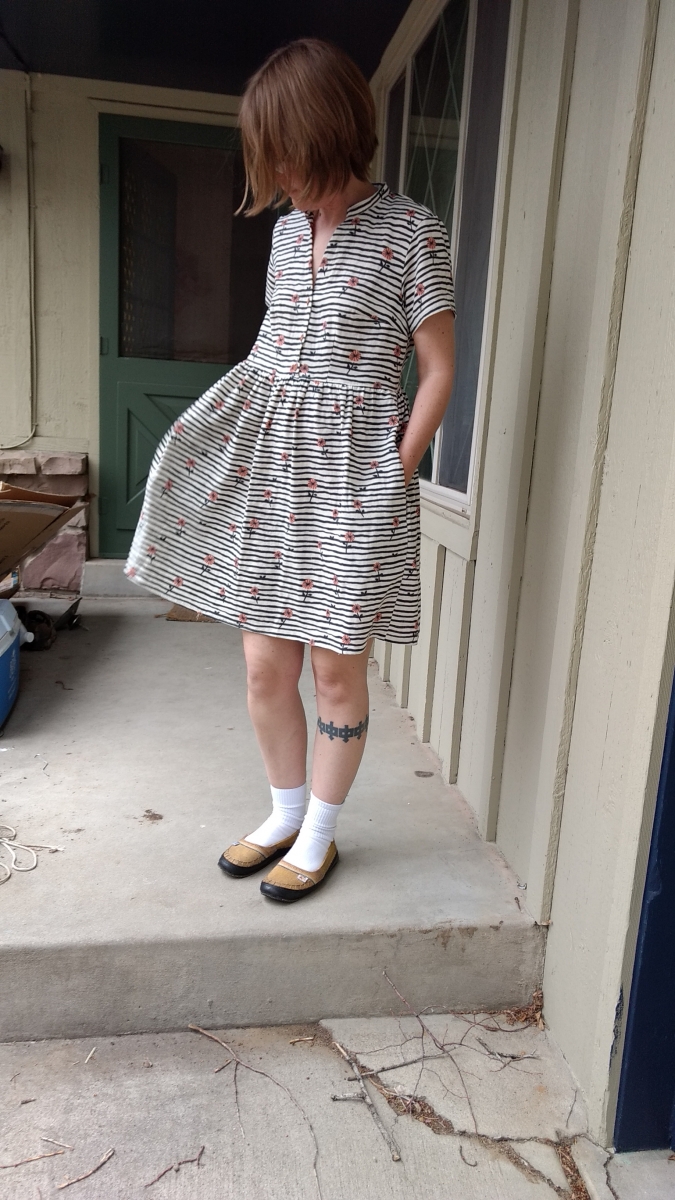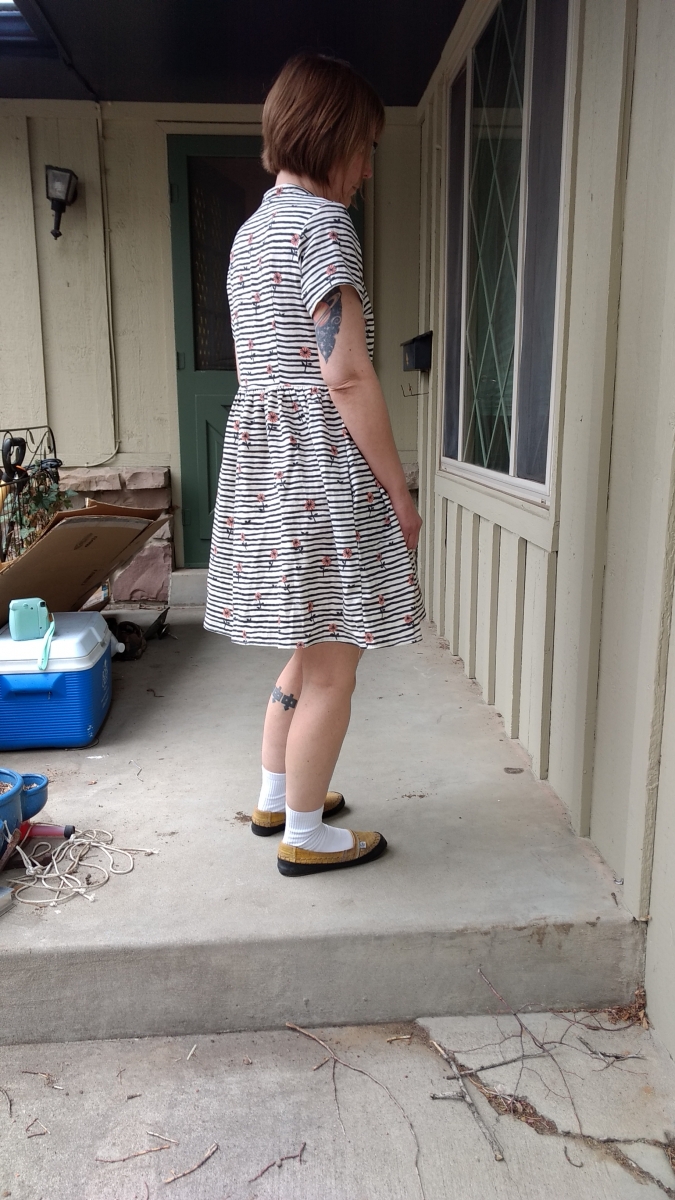 It fits kinda tight, and I spent a lot of time debating if I should make the next one using a 3/8" seam allowance instead of the 5/8" seam allowance in the pattern. Putting it on over my head and shoulders is kinda tricky, but once it is on it fits great. I also feel like it is too short. I'm too old for short dresses.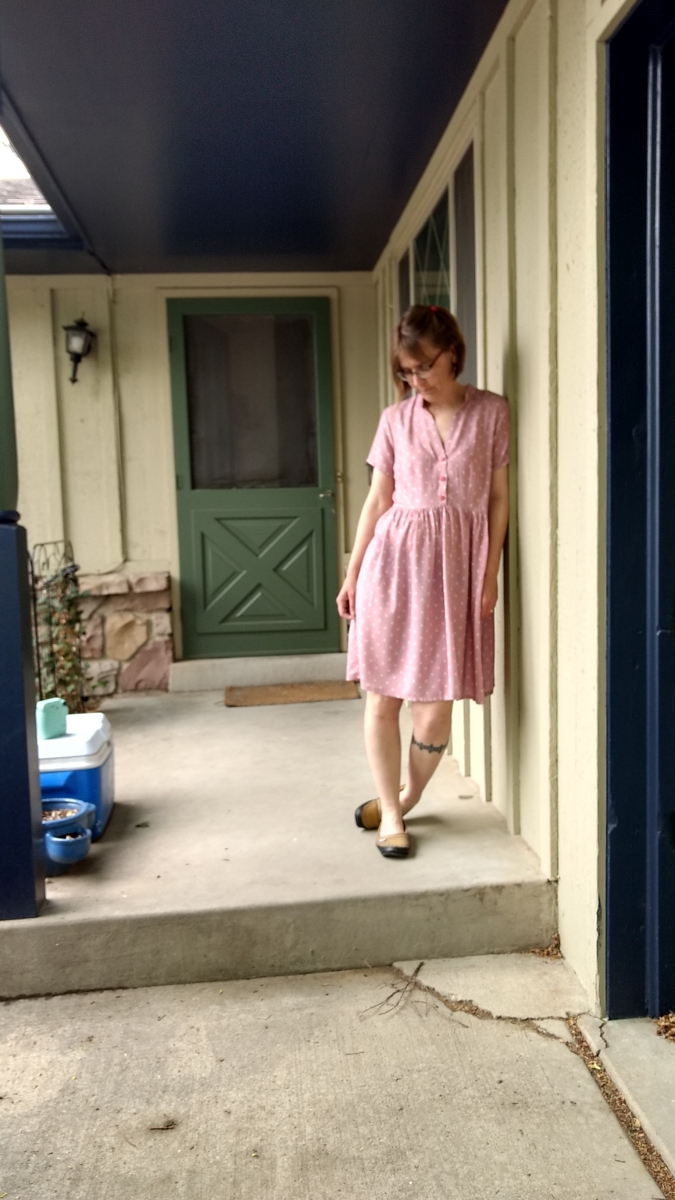 Myosotis #2 is made from rayon twill. It's a gorgeous fabric. I love the way it feels. I did not choose to make this one and use a 3/8" seam allowance, so this is the same dress as the first one when it comes to size. The only adjustment I made was to add 2" to the skirt, oh, and I did not put pockets in this one. I like this length much better. This version fits very different. It feels bigger even though I didn't do anything to it to make it bigger. Sometimes I forget how much my fabric choice changes pattern fit. The rayon twill was harder to sew with, and I needed fine pins and didn't have any. I used Wonder Clips, and that was not ideal.
I am super happy I joined Sew My Style. So far I have awesome clothes that I never would have made without the Sew My Style encouragement.
Up next: the May Bag of The Month I'm pushing it this month. There's a lot going on.
I've listened to a lot of things this past week or so. Yesterday, it was Book of Love.