Ann Normandy Pant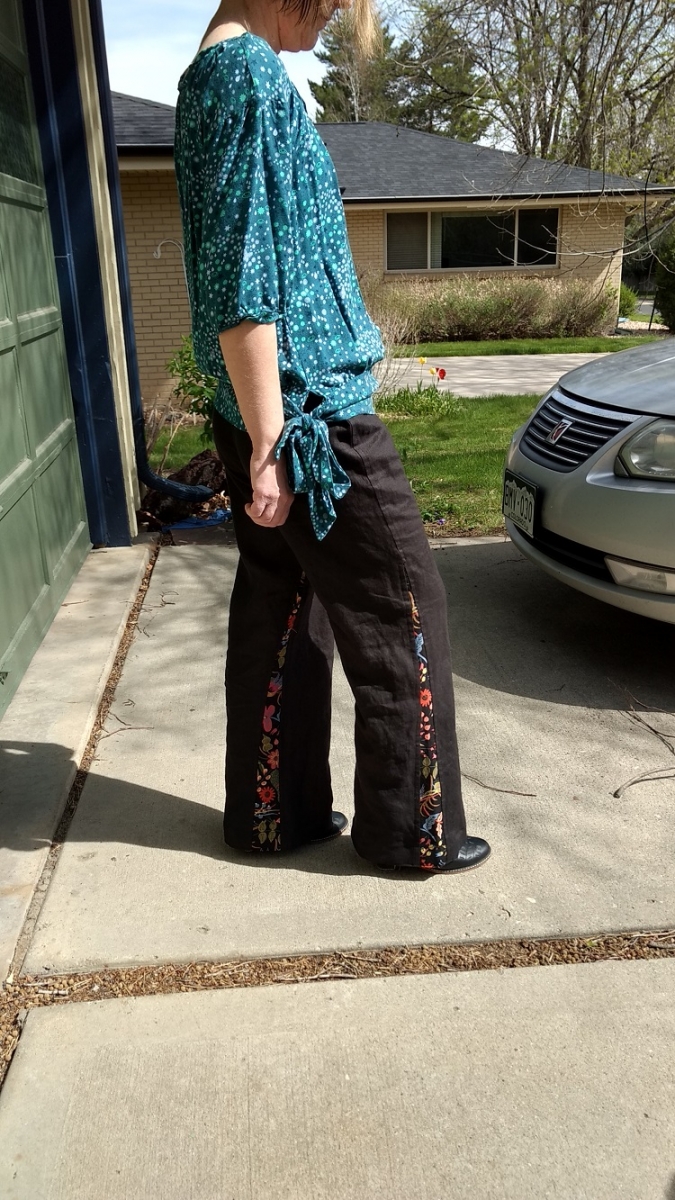 I cut a size small. I made no alterations while sewing. The black fabric is 100% hemp linen from Hemp Traders and the godets are canvas from Cotton and Steel. The linen is from my stash, and the canvas was scraps from a pair of pants I made last year. I intended for these to be a wearable muslin.
The pattern was easy enough to put together and cut out. There are very few pieces.
The instructions were super easy to understand. I was challeneged with learning flat felled seams, but there were plenty of photos. I wish, however that the instructions would have had a contrasting thread. Also, my thread was so black that I couldn't see it. So... that wasn't the best choice.
The only time I got stumped was with the flat felled inseams. OK, I wasn't stumped; I was just scared. I didn't think I'd get the whole leg in the sewing machine to do a proper flat felled inseam. I could have used a small pep talk in the instructions at that point. The first one I did in two parts. The second one, I just went all the way, and it worked out fine.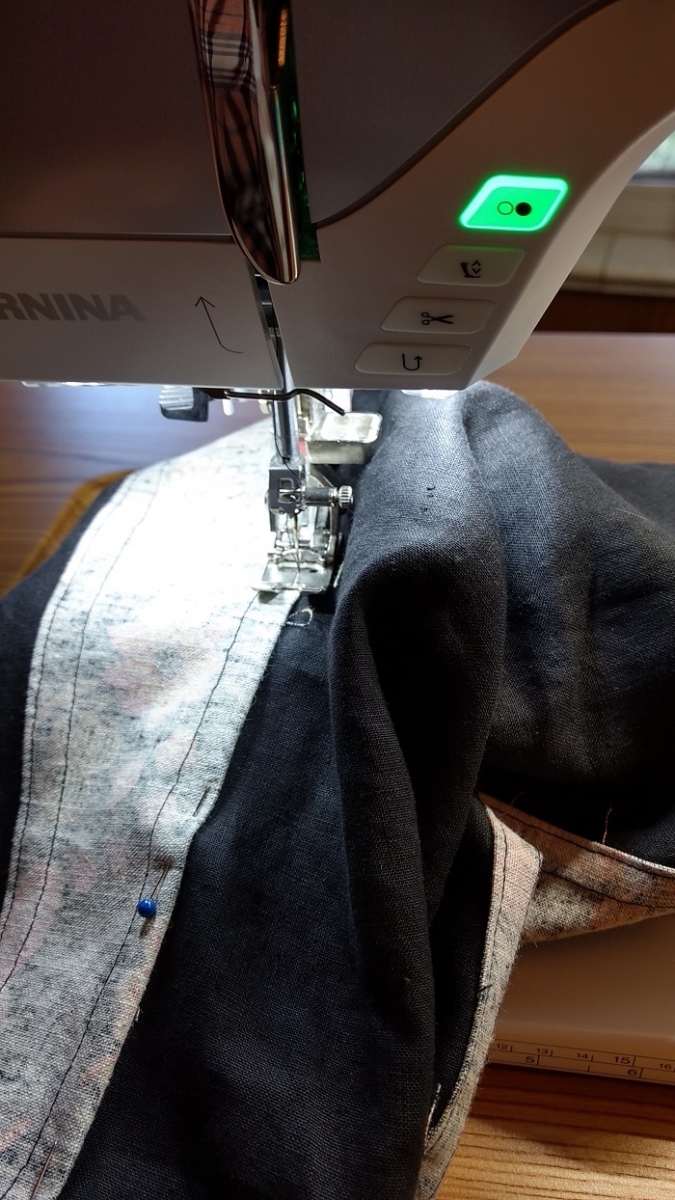 It took me all week to make them. I'm guessing about 7 hours of sewing time. BUT, I often sew and talk to children, get distracted, wander around, etc. I bet if I was focused; it would have been a little shorter.
They were well worth my time. I love them. LOVE them!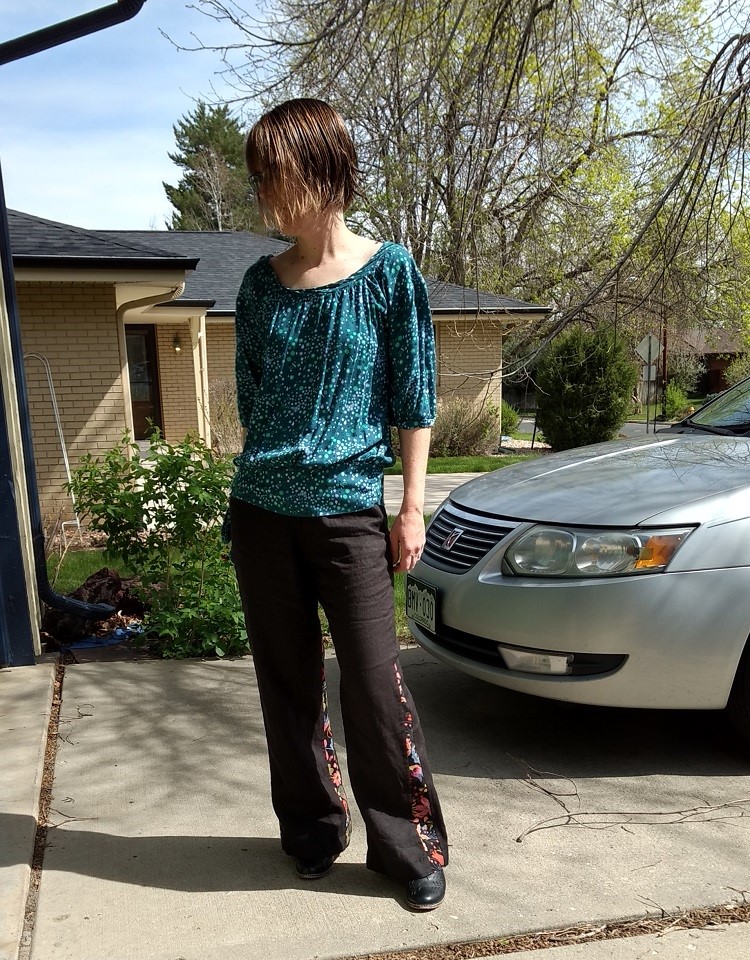 I cut size small, and they are SUPER big on me. I actually have the waistband folded over and clipped in the photo above. Also, I took three inches off the bottom to hem it. I will cut XS next time. I also plan to use a hemp/cotton denim for the next pair.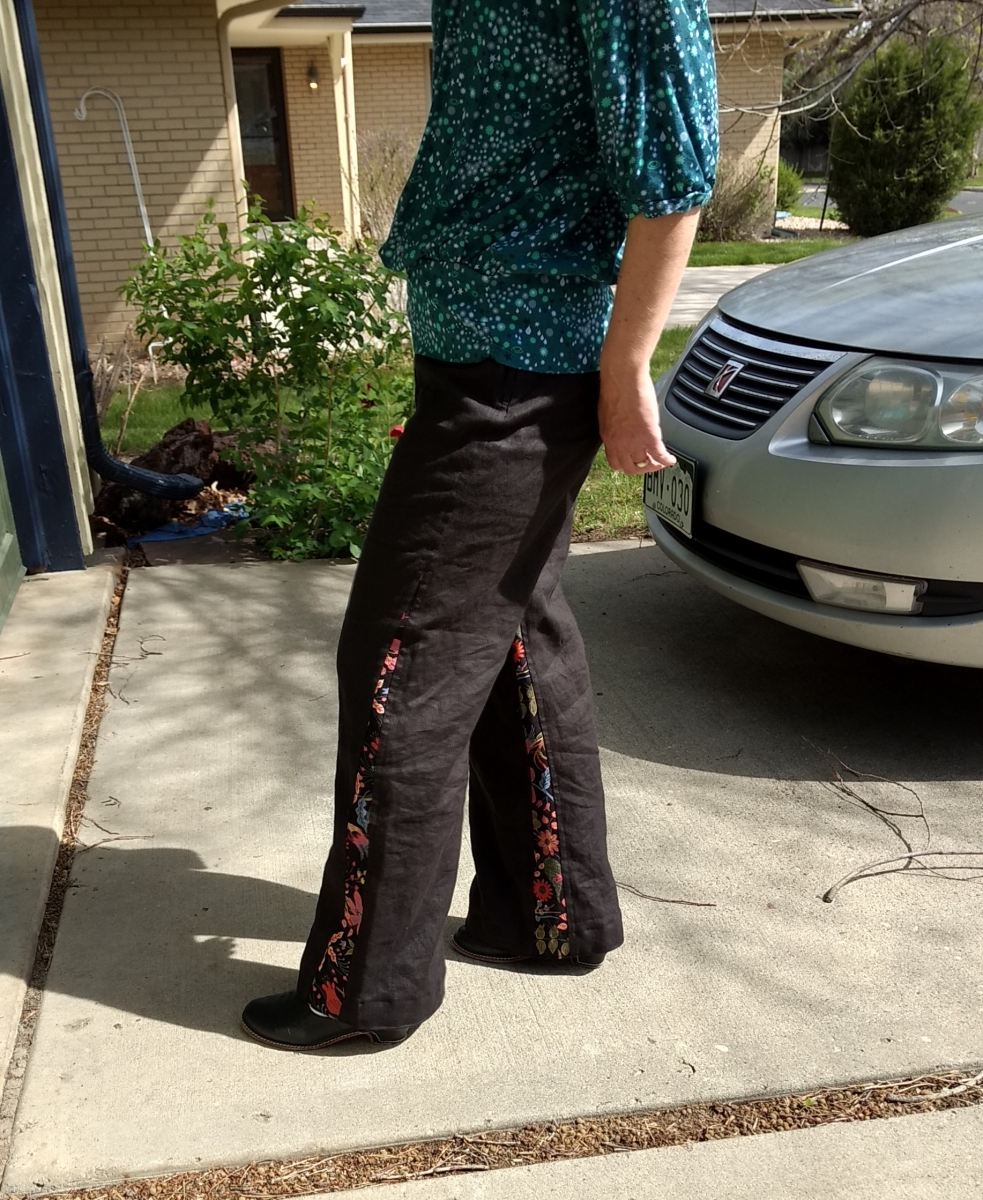 Inside view of the pocket: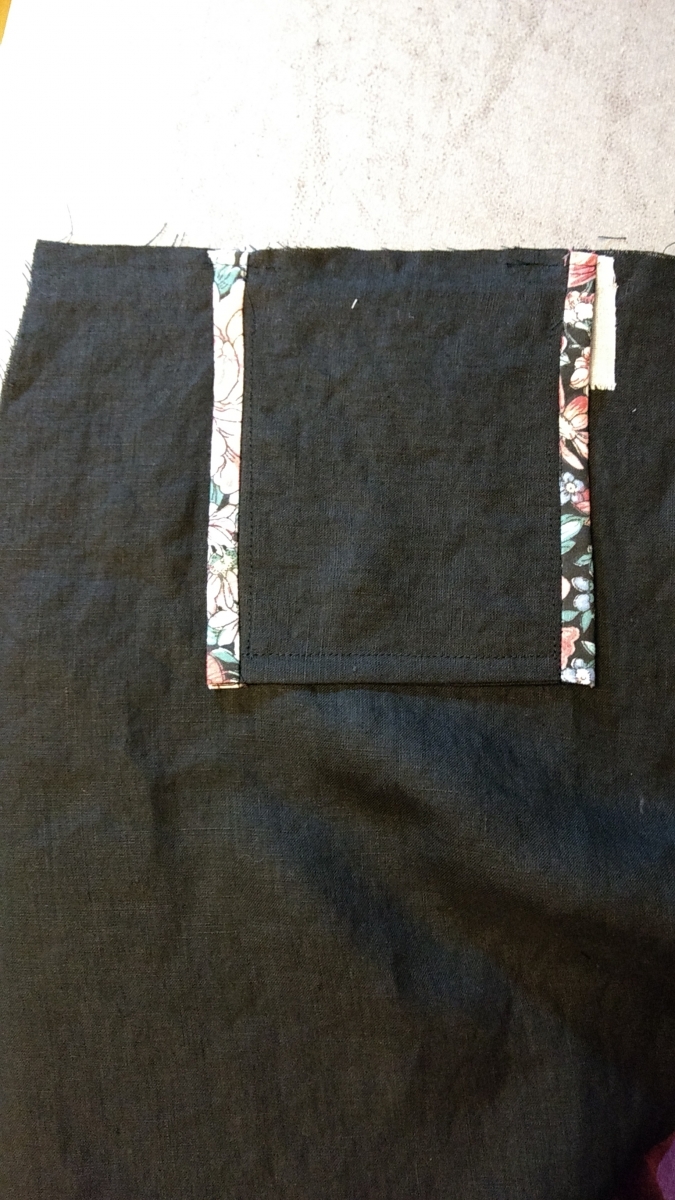 Overall, I found this to be an easy to follow pattern. I learned how to make flat felled seams. It took a bit of time to make, but the end product is quite beautiful.