April 2016
Posted April 16, 2016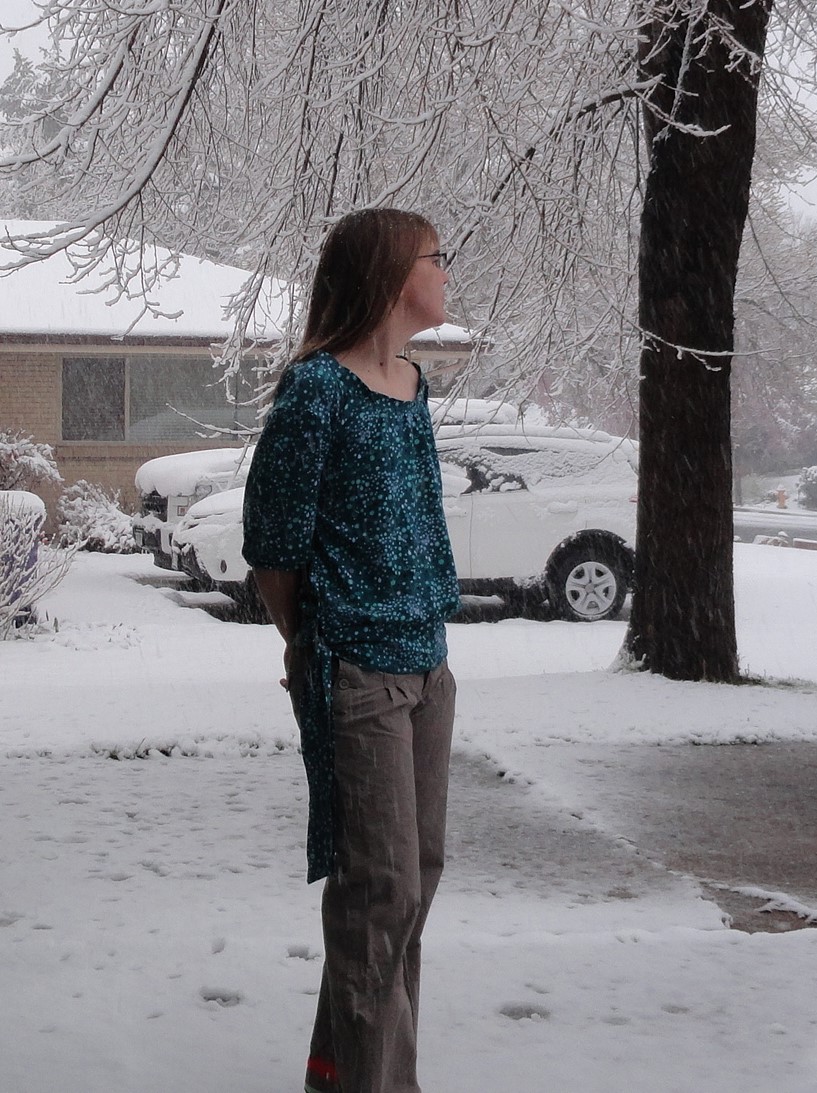 A few months ago I went to a Treelotta Pop-Up and bought this pretty rayon fabric. I decided, as I purchased it, that it would be a blouse. I really don't make blouses. At that point, the hunt was on to find a pattern...
Posted April 9, 2016
My sewing machine is in the shop. I'm lost.
Today I cut some things out. Not good enough. I've been listening to Chumped. That helps a tiny bit.