July 2015
Posted July 30, 2015
This year I made 5 skirts for Skirting the Issue. I will be donating these to Florence Crittenton Services - they help teen mothers continue and finish school. They are having a school supply drive for the teenage mothers they serve and are accepting children's clothing as well. Here is a link to their wish list if you are interested in helping out: click here.
Posted July 27, 2015
I sorta finished the vintage pants. No hem yet.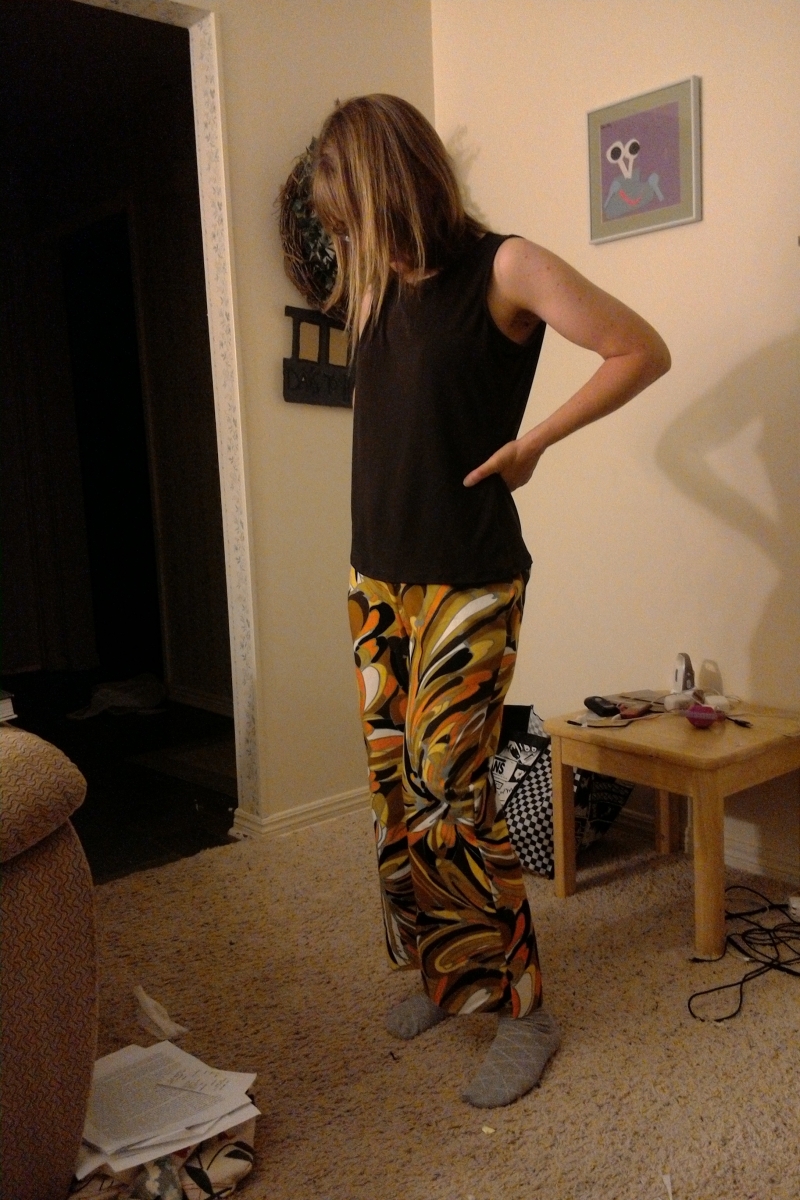 They are supposed to be mid calf length, but I'm short, so they are regular length. I will fix that when I hem them. They don't fit perfect, but I think I know how to fix that for the next time around. However, I have put this pattern on hold. The waistband was quite difficult for me, so I am moving on to other patterns.
Posted July 15, 2015
Last night I cut out Vogue Pattern 1050. I purchased this pattern years ago. Fear has kept me from making it. The last time I made a garment from a Vogue Pattern, I was probably in high school. They were always so difficult for me to understand. This time, I am making notes, and it will hopefully be a smooth process.