June 2015
Posted June 21, 2015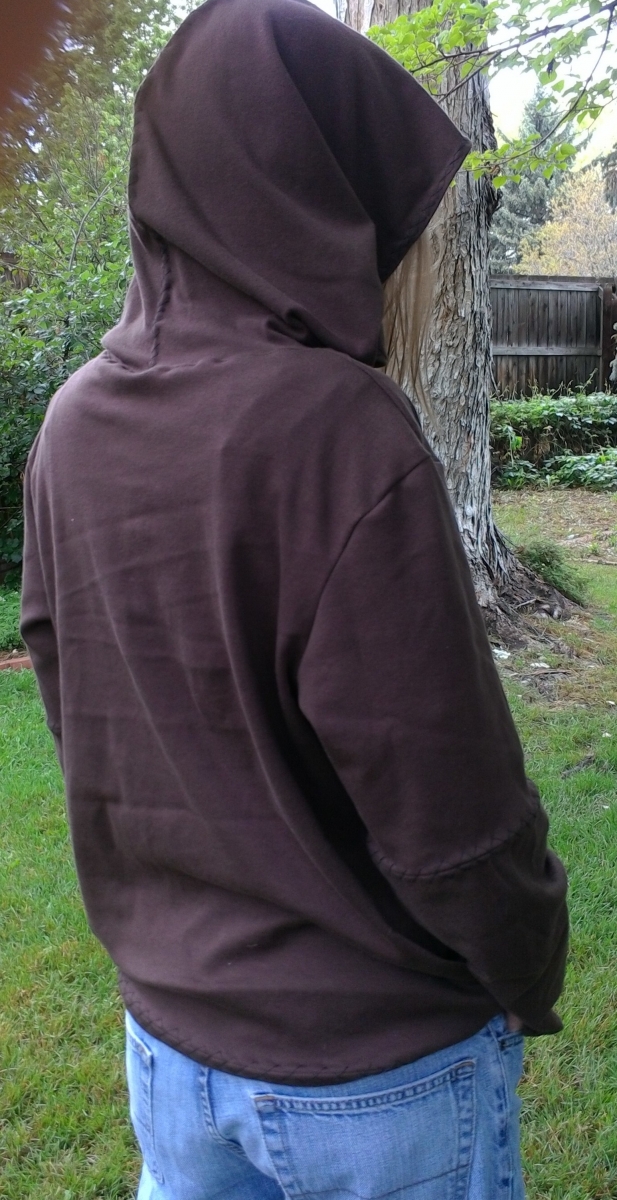 I love this one. For some reason, it makes me think more of Will Scarlet though. It is made out of interlock knit. It will not be warm in winter. I hand sewed X's across some of the seams. Lace-up front again. It's awesome. I will be making more of these.
Posted June 20, 2015
Prologue
April wandered in to G's one summer Sunday night and declared it open mic night.
"No one here can fucking sing you crazy bitch," Oscar yelled out.