January 2015
Posted January 11, 2015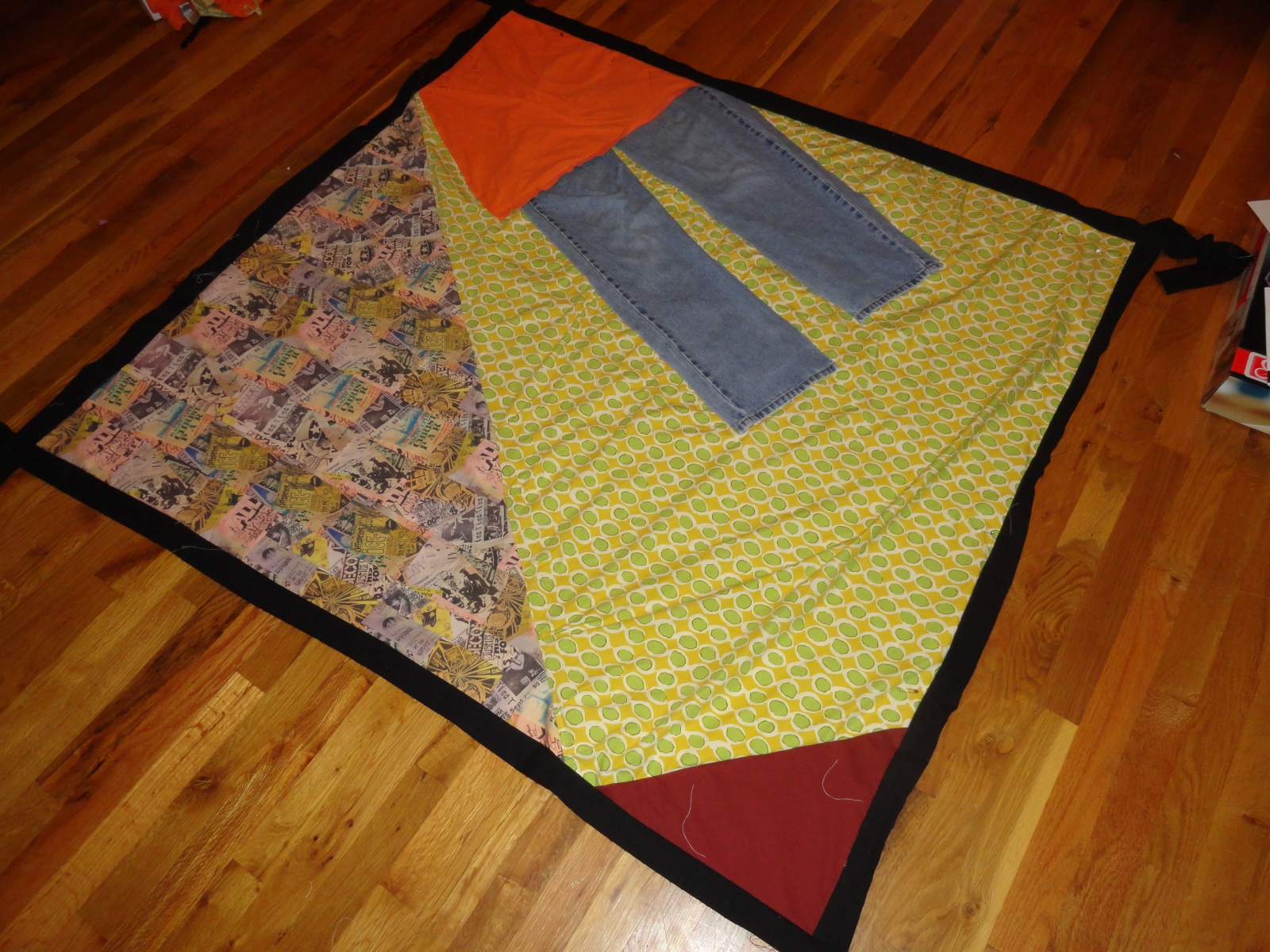 Yesterday I put the first border on. I realized that I needed some sort of break from all of the color, so I sewed a 1.5" black border all the way around the quilt top.
Posted January 3, 2015
It seems like I have done little over break. When you look at the pictures below, all of the seams I pulled out are not obvious. I sewed the jeans down (partially) 3 times. I basted the flyers on then sewed them on for real. The soles, I finished today. Before I can put the soles on, I need to be sure the jeans are where I want them to be because once the soles go down, I do not want to pull them off.