November 2014
Posted November 23, 2014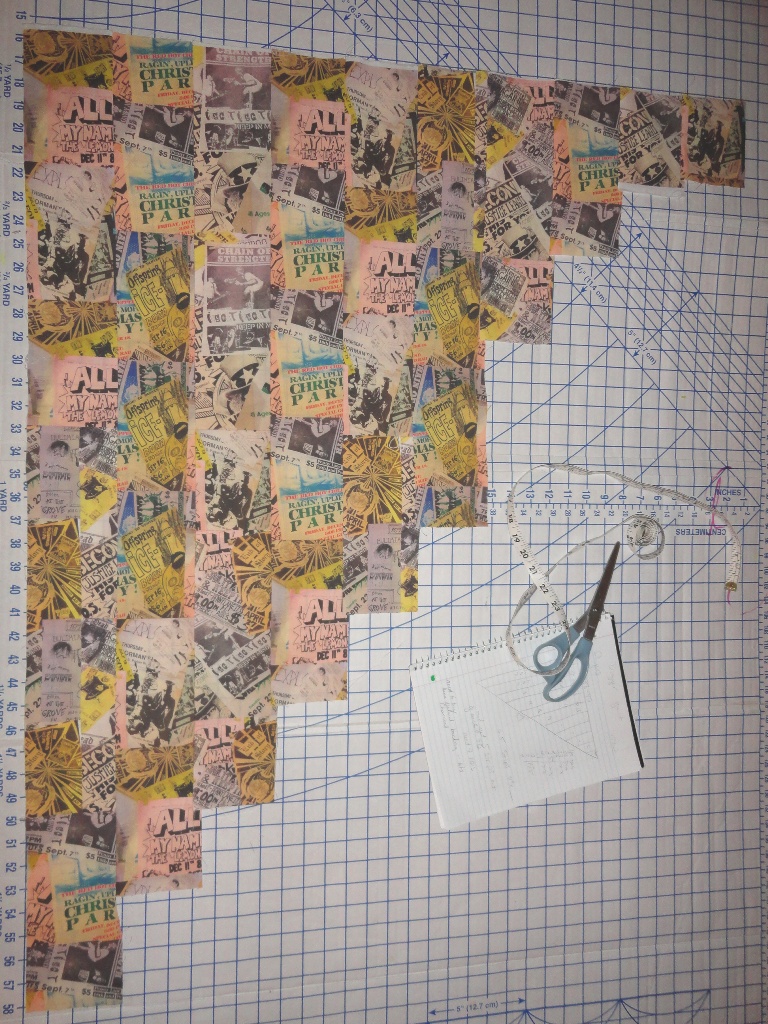 I spent some time on the flyer portion of the quilt. This is the part that represents the wall. Look at the photo below. The flyers go where the ugly tannish color is.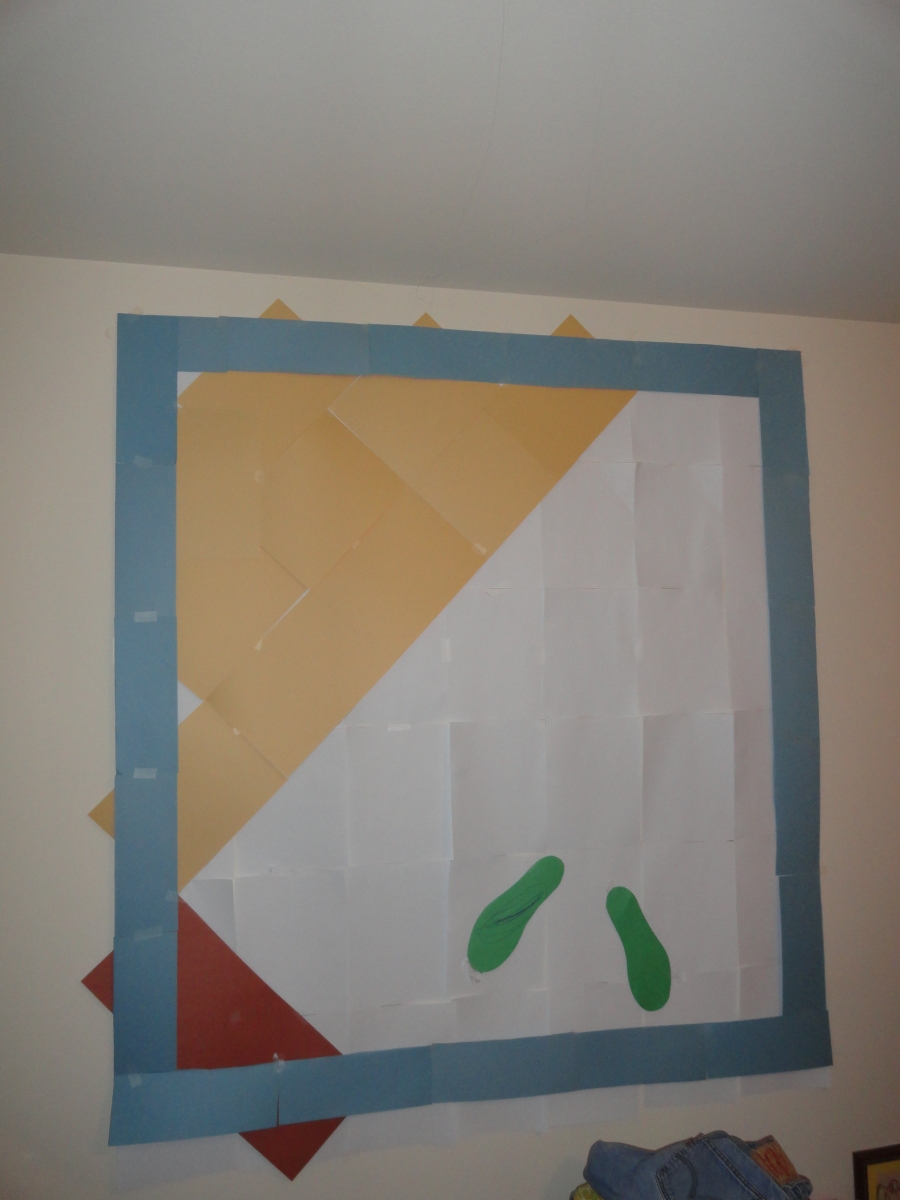 Posted November 16, 2014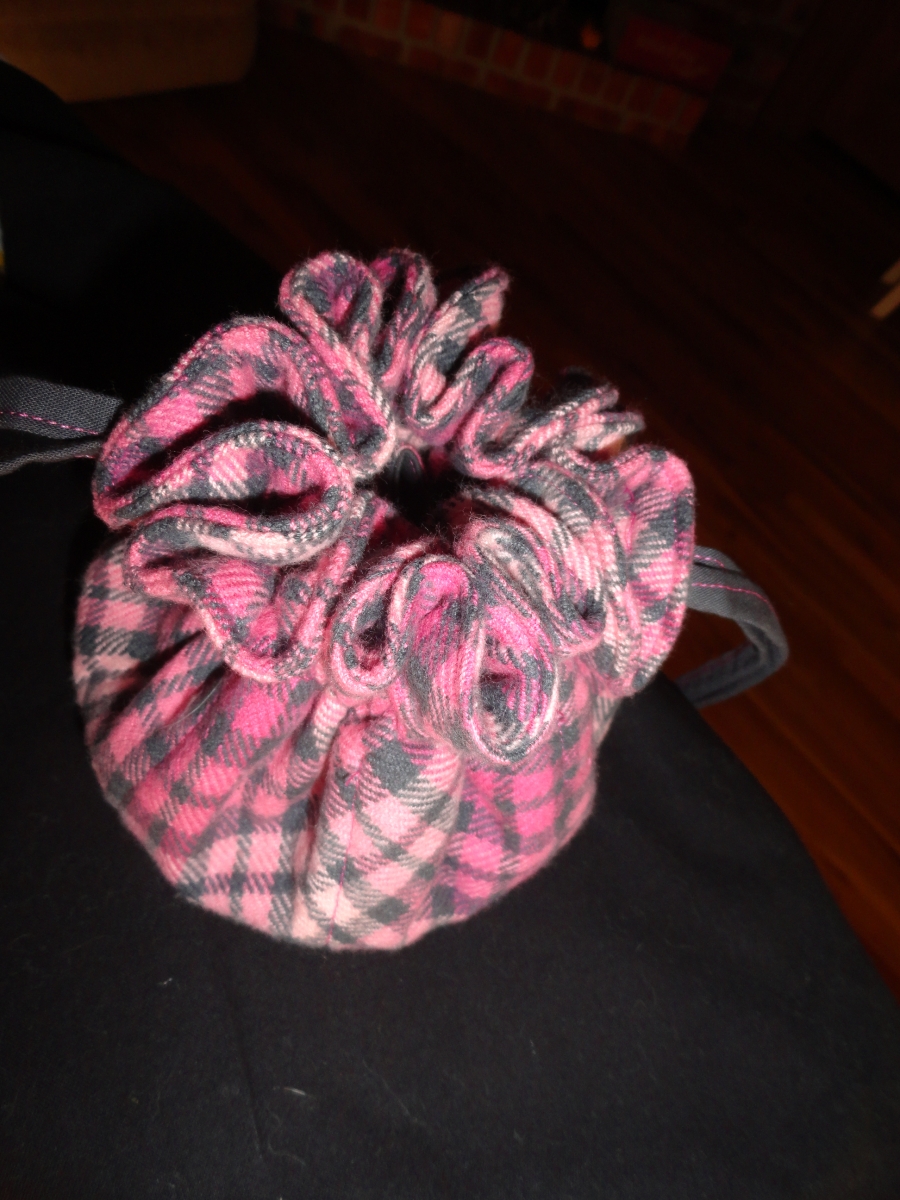 I made some bags in hopes of stoking my confidence before starting the Digger quilt in ernest. The above photo is of today's bag. It's a little on the heavy side. The pattern I used called for silk, and I used flannel. It's pretty cool though.