One more Redwood Vest
I made one more Redwood Vest, and I changed up the pockets.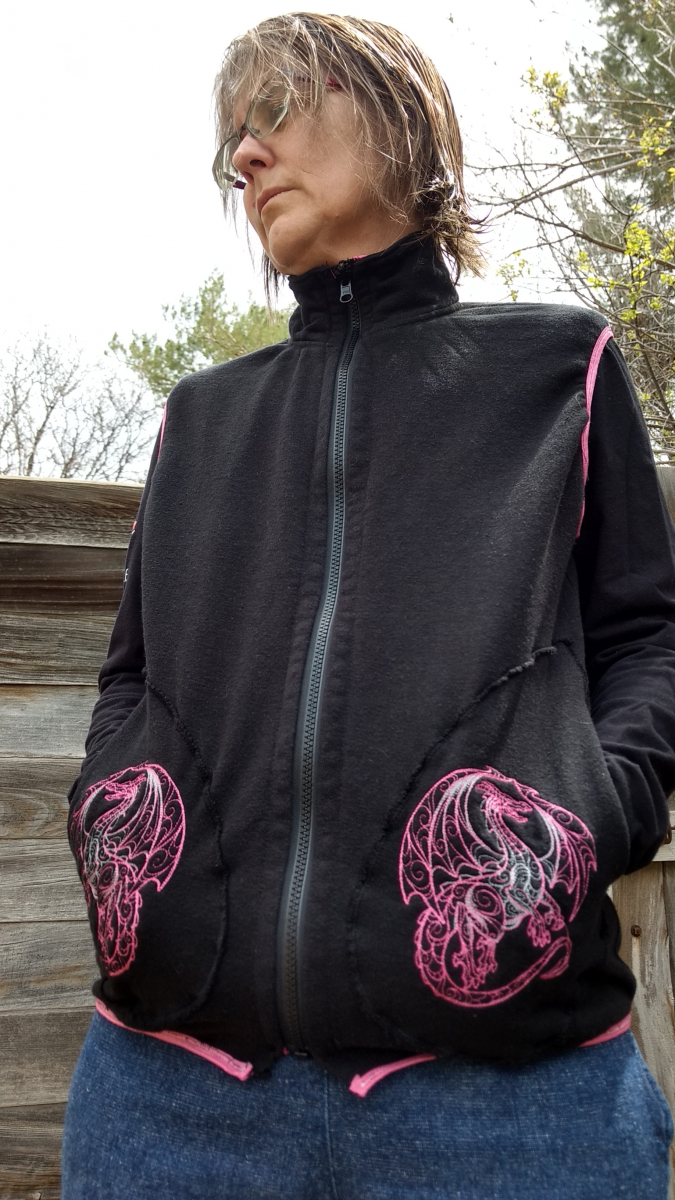 I grabbed the pocket pieces from my Bella Dress pattern. I embroidered them and stuck them on the outside of the front pieces of the vest. I REALLY like the pockets this way. The dragons are from Urban Threads.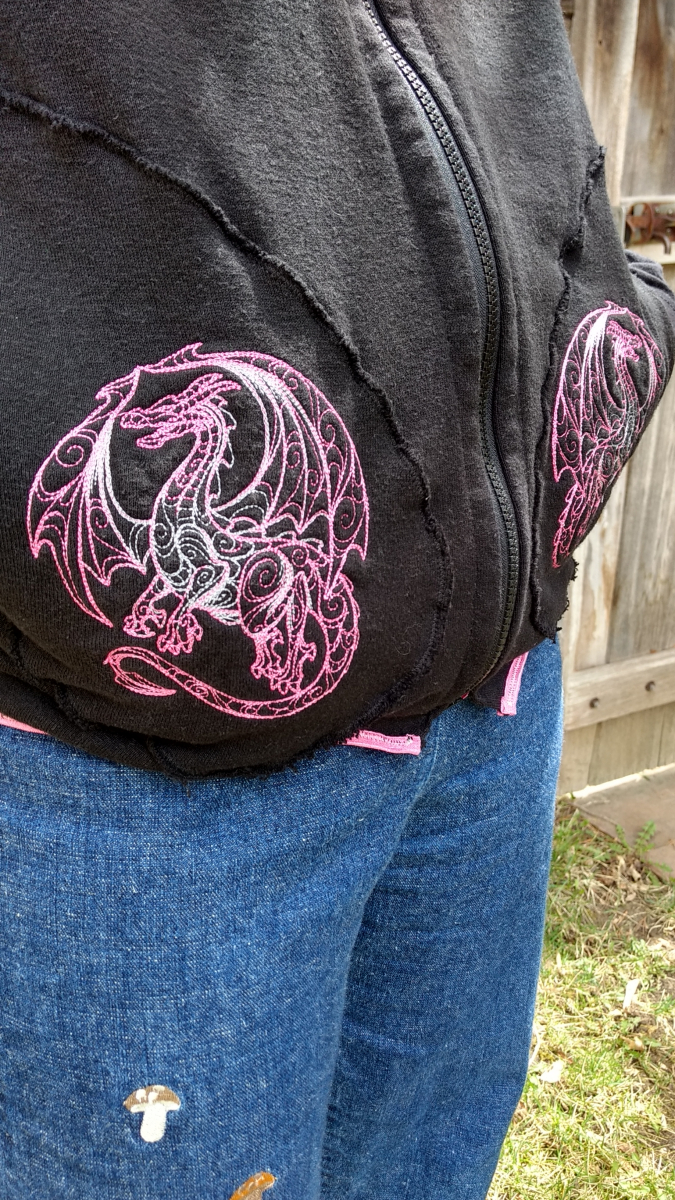 The other change I made was to use fold over elastic for ALL of the binding even when the pattern says not to do it :) I like the bindings either way. I think the FOE was a little more difficult, but not too big of a deal.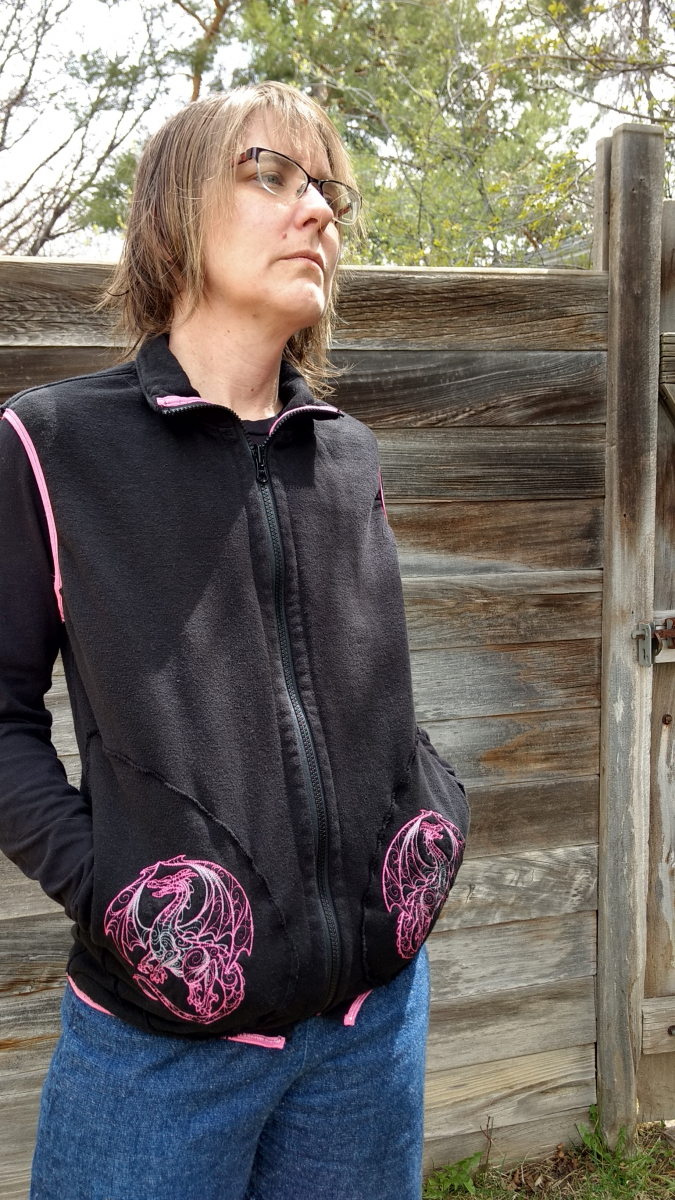 If you are thinking of changing up the pockets, here is a photo with my placement measurements on it.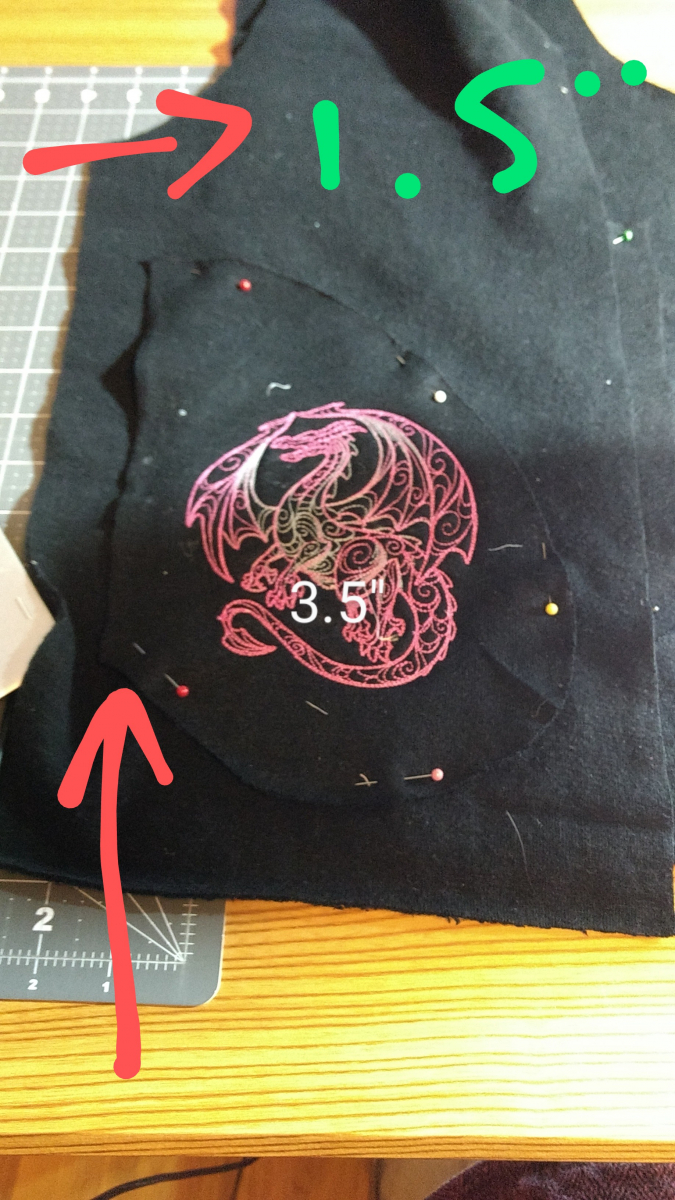 Also, I finally got to give my blue and black Redwood to my friend John. Here he is: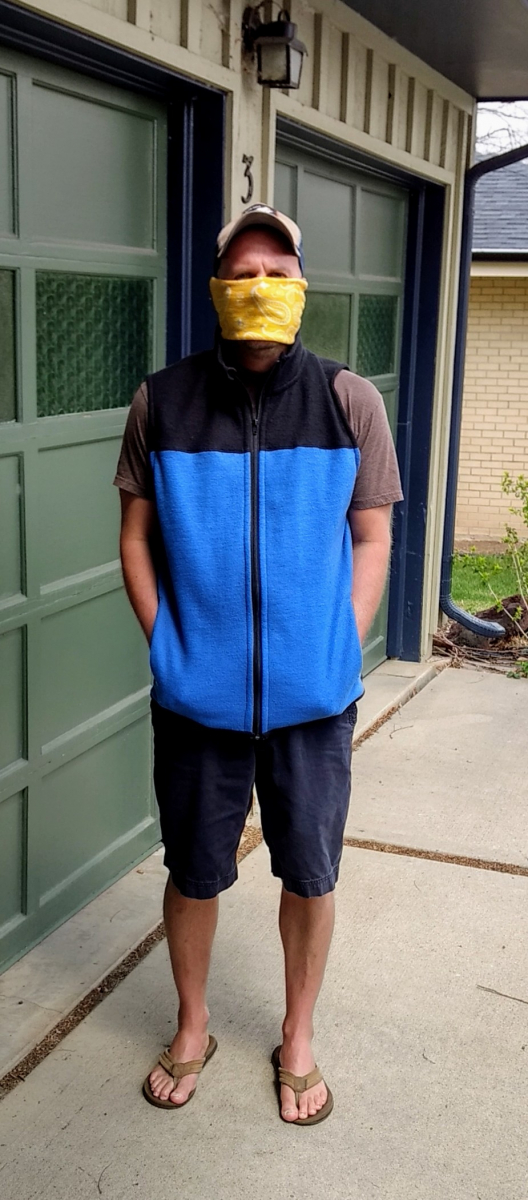 I had a whole photoshoot planned out for when I would give it to him, but, you know...it didn't work out. So here's the crummy 'John's in my driveway' photo I took.
New to Sew My Style? Learn more and join in here.
Sew My Style 2020 includes these talented sewists, catch up on their #SMS20 posts:
Aaronica @ The Needle & The Bell | Leanne @ Thready For It | Ari @ Max California | Minna @ The Shapes of Fabric | Carol @ Chatterstitch | Michele @ WinMichele | Julian @ Julian Creates | Florence @ FTMom3 | Kelsey @ Seam Lined Living | Kris @ Sew Notes | Laura @ The Specky Seamstress | Samantha @ The Rural Sewist | Sarah @ Haraz Handmade | Shelby @ Handmade Shelby | Simone @ Intensely Distracted | and SMS20 Coordinator Paulette @ Petite Font
To stay up-to-date with all the #SMS20 news, pattern discounts and inspiration, be sure to subscribe to the newsletter at Sew My Style 2020.
I'm thinking about joining the Tattoo Quilt sew-a-long with Happy Sew Lucky. Anyone else? I've never done foundation paper piecing. I'm excited and nervous to learn. Eek! Gotta keep moving forward. Need more skillz.
The May 2020 Sewing Playlist is probably going to be late. I started it today with "Nervous Breakdown" by Black Flag. Seems appropriate.