T-Shirt Week
This week has been full of t-shirts. The Sew My Style pattern for May was the Rio Ringer T-Shirt. I made two of them. This first one is awful. The second one is awesome.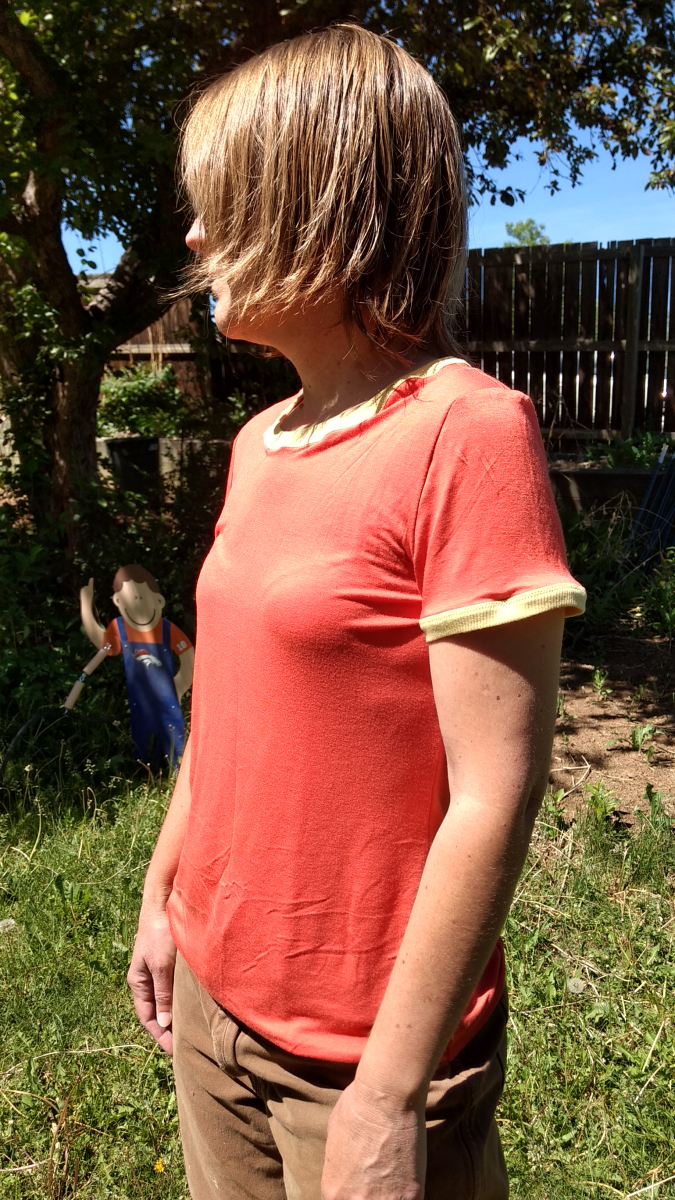 The Rio is meant to be a snug fitting shirt. I really don't like snug fitting anything, so I sized up a lot. The size is fine. On the first try, I used a loose yellow ribbed knit for the sleeve and neck bands. I sewed the band on one of the sleeves, and it rippled like crazy. I used my serger for most of the shirt construction, but the band requires me to use my sewing machine. For the first sleeve band, I used my regular foot. For the second sleeve band, I used my walking foot. It helped a little. I have come to the conclusion that it's the fabric.
The second Rio I made worked out much better. I used my walking for for all of the sleeve band work that wasn't done on the serger.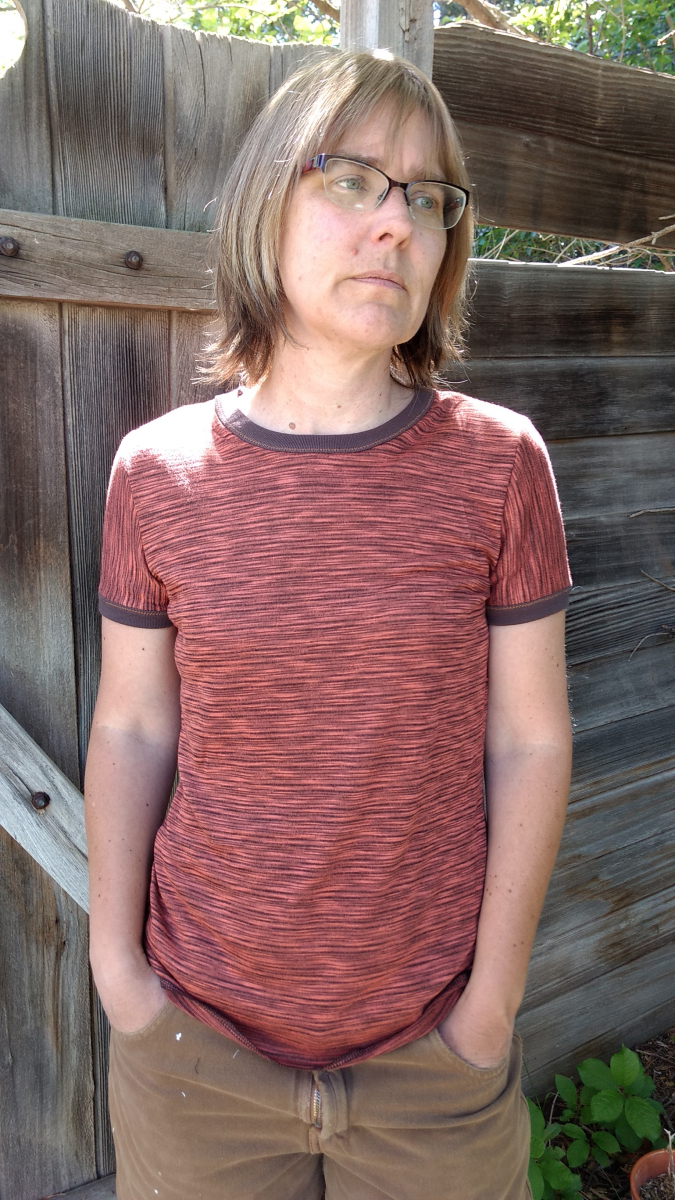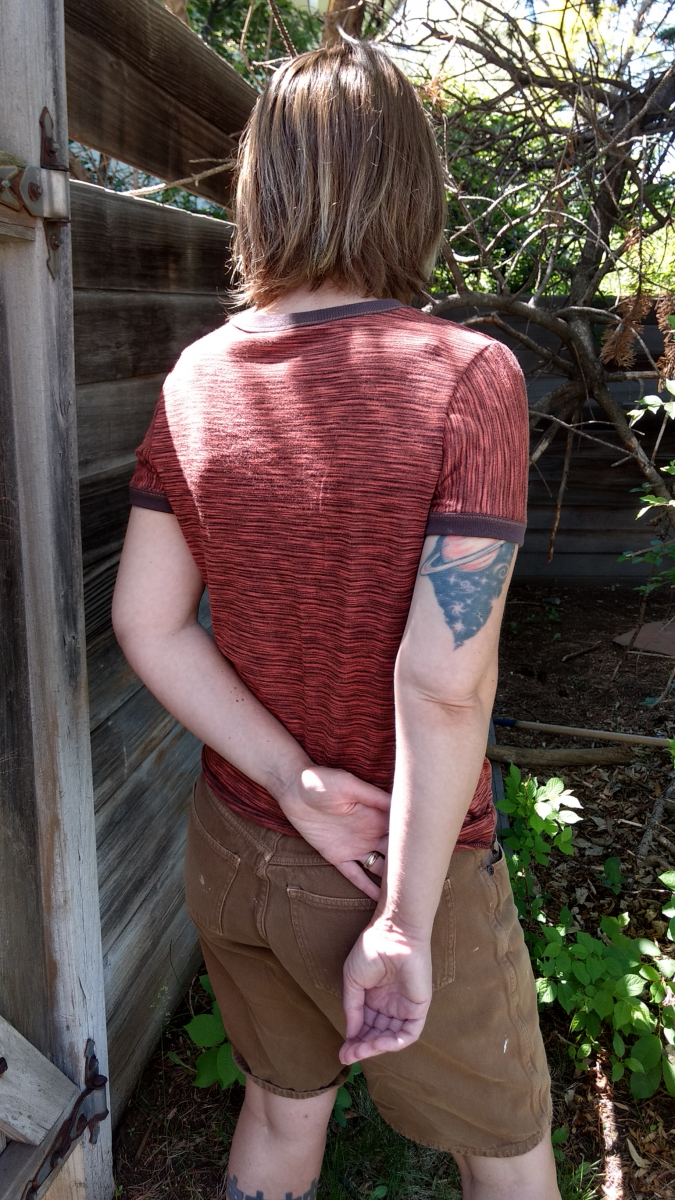 I LOVE this one.
I decided I wanted to see how Lito would be as a shirt, so I made 3 of them. I'm on the fence about all of it, seriously. All I really did to make Lito a t-shirt is to hack it off at the length I wanted. Yes, I DO realize this is not the best way. When I made the Lito dress, I thought it was a bit small and the shoulders were not quite right. I tried the same size for one shirt, and I sized up two sizes for the next two shirts thinking it was better. Ummmm.........fence.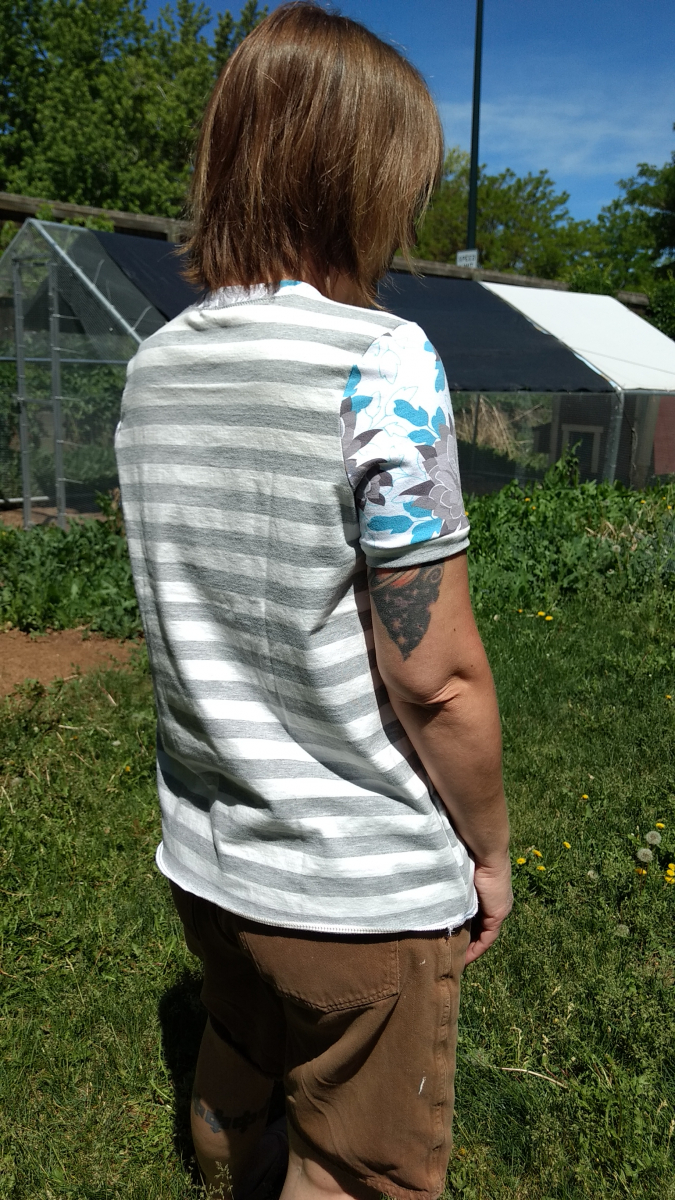 This is the 0. The shoulders are not quite right, but the rest of it fits fine.
Oh, I should mention that I got another Bonanza Bag (or 2) from the Fabric Fairy, and I decided to use a bunch of the remnants from that to make 2 of the Litos.
These are the 4's.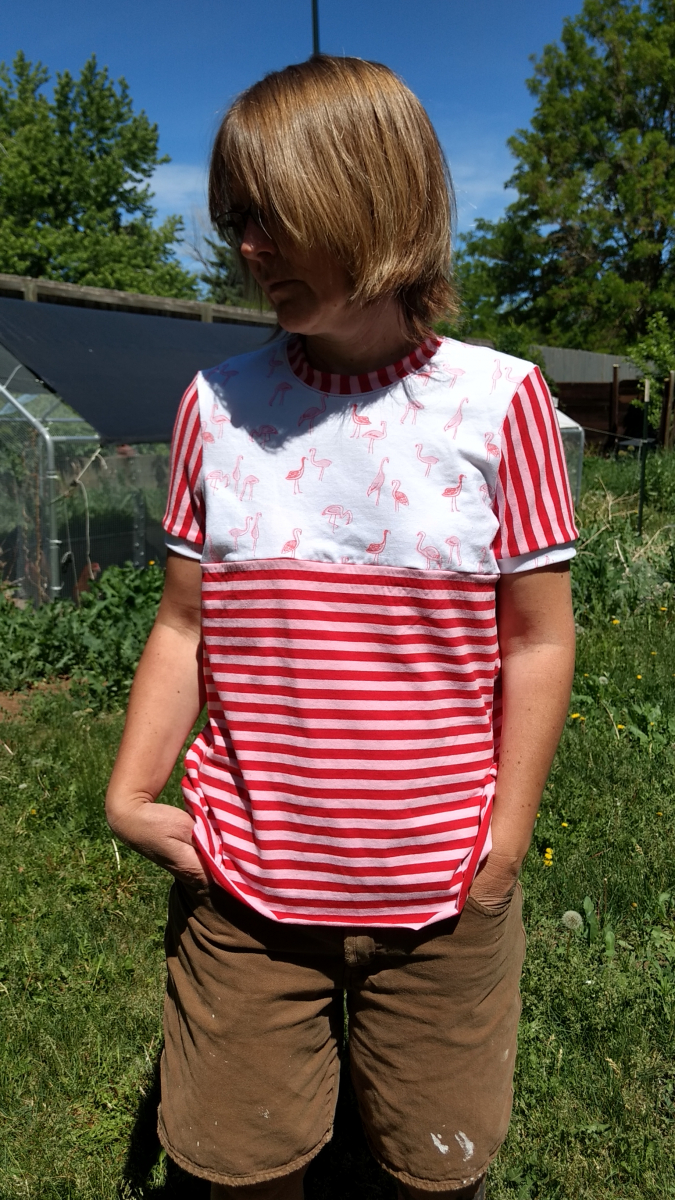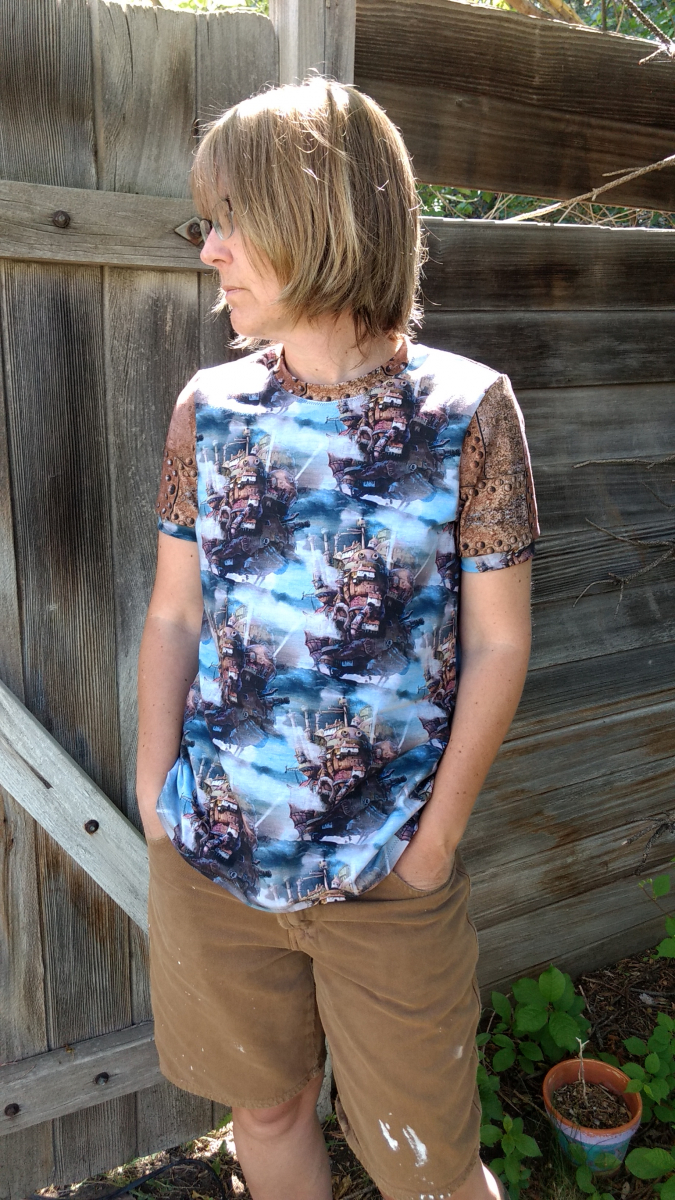 I slimmed down the striped one, but I think I needed to reshape these better. And my color blocking is off, I know.
I wanted to make a few more, but I couldn't get it done by the end of the month. Up next, I hope to make the Kabuki Tee.
The new playlist is up: June 2020 Sewing Playlist. I keep messing with it!
Book recommendations: Who Put This Song On? by Morgan Parker
Sigh, Gone: A Misfit's Memoir of Great Books, Punk Rock, and The Fight to Fit In by Phuc Tran
Today I leave you with "No Lives Matter" by Body Count.