Lulu Cardigan
August Sew My Style !
(New Sewing Playlist at the bottom of this post!)
I chose to make the Lulu Cardigan.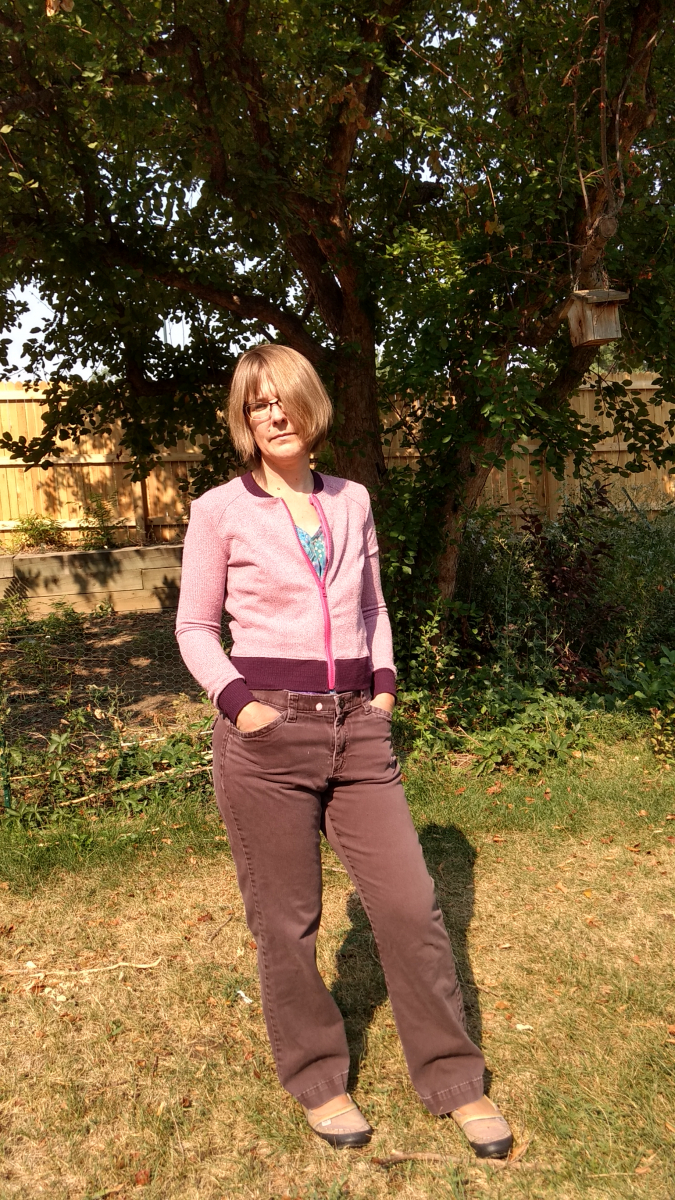 Lulu was crazy easy. I really enjoyed making her. I chose to use scraps from a pattern test I did awhile ago. The main fabric is a polyester, fuzzy, soft sweater knit. The cuffs and collar are a really weird, sort of ribbed knit. I had zero issues with the printing or with the instructions.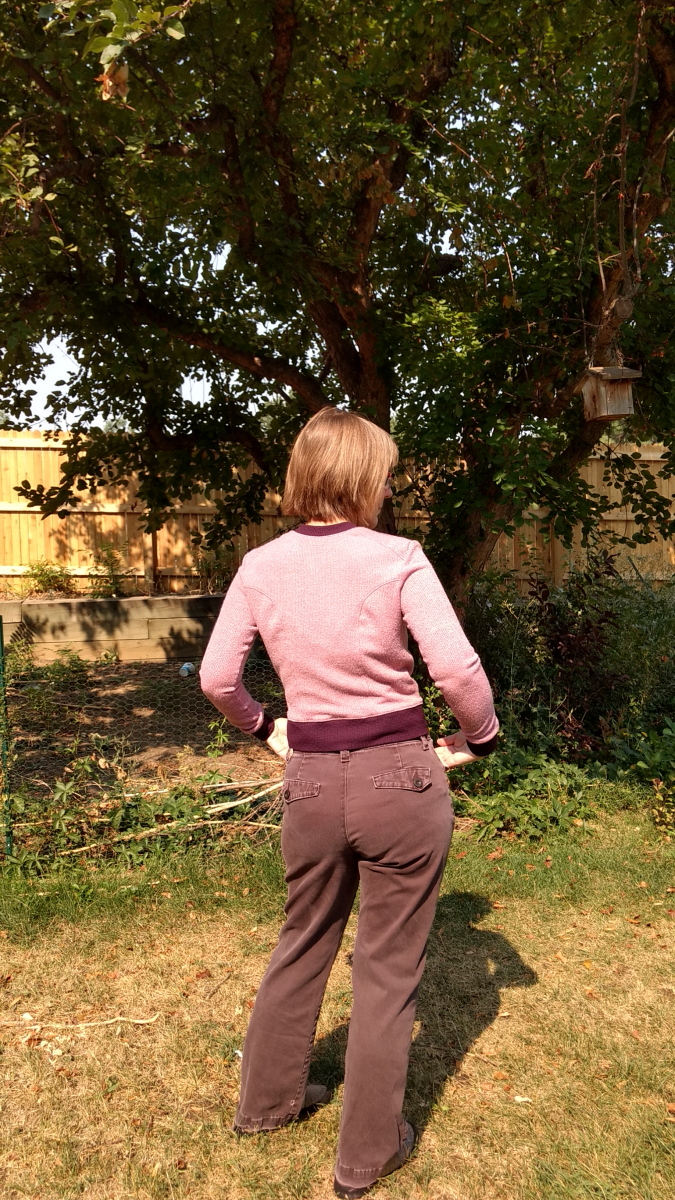 This cardigan is very much NOT my style. LOL. I loved making it so much, though! The reason it's not so great for me is that it is designed to be small and tight. I did make a size up from what my measurements were, but I'll probably go up 2 more sizes next time. Yes, I have been thinking about what I could make to go on the bottom, so I can wear it and feel good about it. I'm thinking a half circle skirt?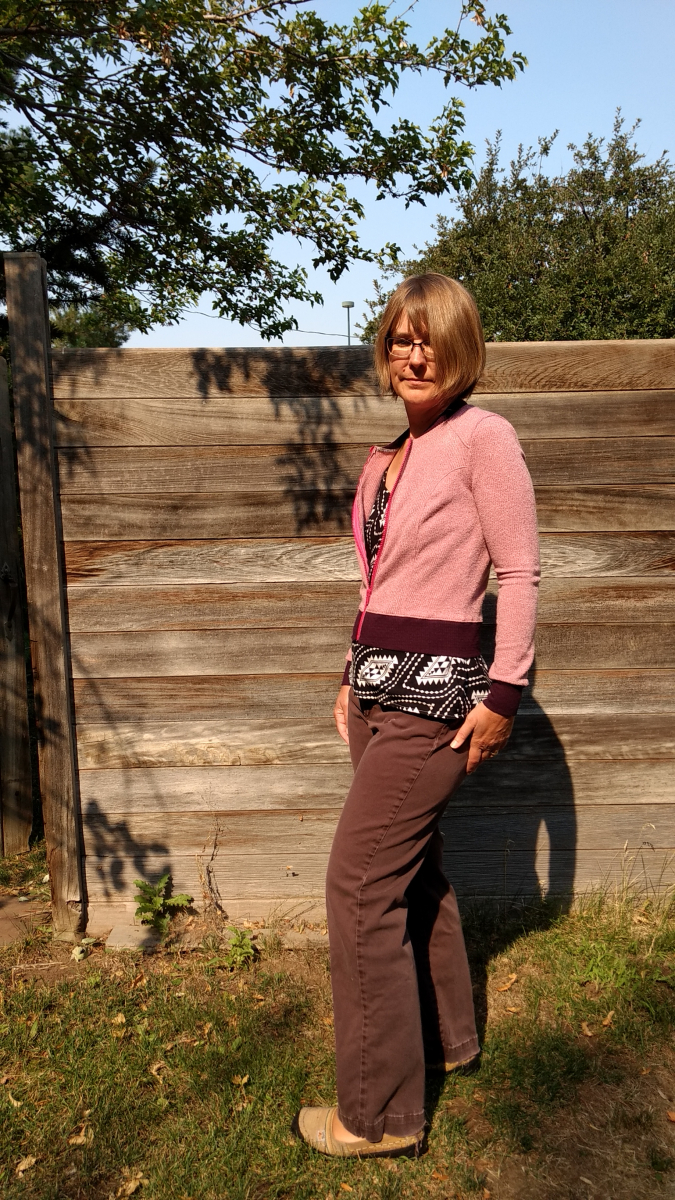 I don't like the way it looks when a shirt pokes out the bottom, but I thought it'd be good to take some picture to what it was like.
New to Sew My Style? Learn more and join in here.
Sew My Style 2020 includes these talented sewists, catch up on their #SMS20 posts:
Aaronica @ The Needle & The Bell | Ari @ Max California | Minna @ The Shapes of Fabric | Carol @ Chatterstitch | Michele @ WinMichele | Julian @ Julian Creates | Florence @ FTMom3 | Kelsey @ Seam Lined Living | Kris @ Sew Notes | Laura @ The Specky Seamstress | Samantha @ The Rural Sewist | Sarah @ Haraz Handmade | Shelby @ Handmade Shelby | Simone @ Intensely Distracted | and SMS20 Coordinator Paulette @ Petite Font
To stay up-to-date with all the #SMS20 news, pattern discounts and inspiration, be sure to subscribe to the newsletter at Sew My Style 2020.
***************************************************
August has been kind of rocky. I will get all of my sewing goals accomplished, but I spent many days NOT sewing anything. School started and I'm working lots of hours trying to adjust to our new schedule. It's also very disheartening to hear the clambor about how schools need to be open, and teachers suddenly are important in society only to be faced with the reality that parents really don't seem to care about us or our safety and health. Now, I know that's not true of all parents...but it's enough of them to bring me down.
Alright, I'm done with work complaining. Here's my August Bag of The Month which I also LOVE LOVE LOVE. The pattern was SO simple and fun. I used Odicoat for the first time on the bottom, and I think I added too many coats. I think it's kind of tacky feeling. What's the secret to Odicoat?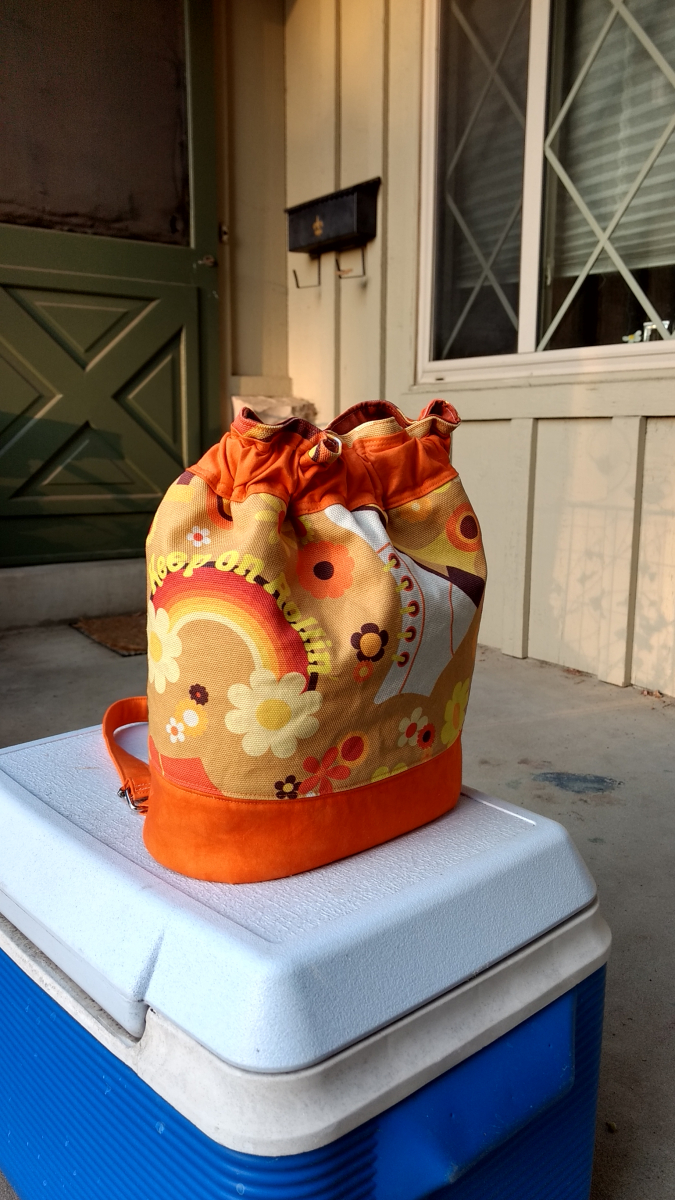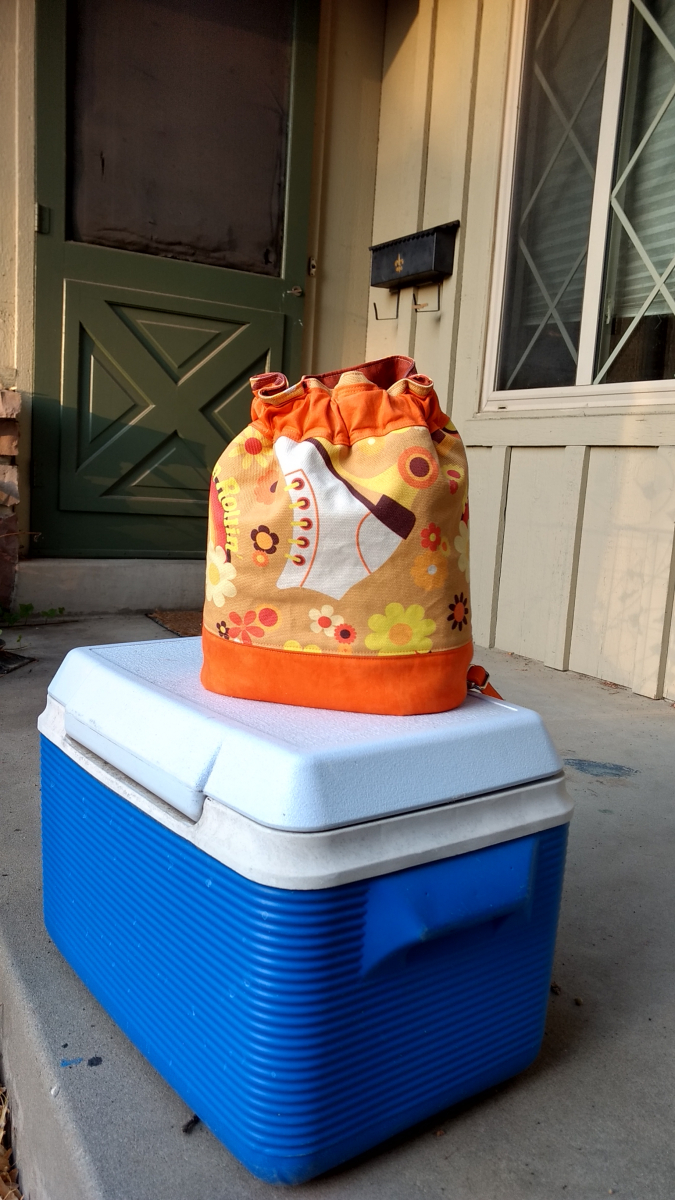 The September 2020 Sewing Playlist is up. AND, I am now a year in to making playlists. I'm going to start listening to '19 and '20 during the months and see how they stack up!
I know I talk about IDLES all the time, but I got to watch them on a live stream the other night AND IT WAS AMAZING!!!!!!!!
Here's "Model Village" from the upcoming album!