Ilford Jacket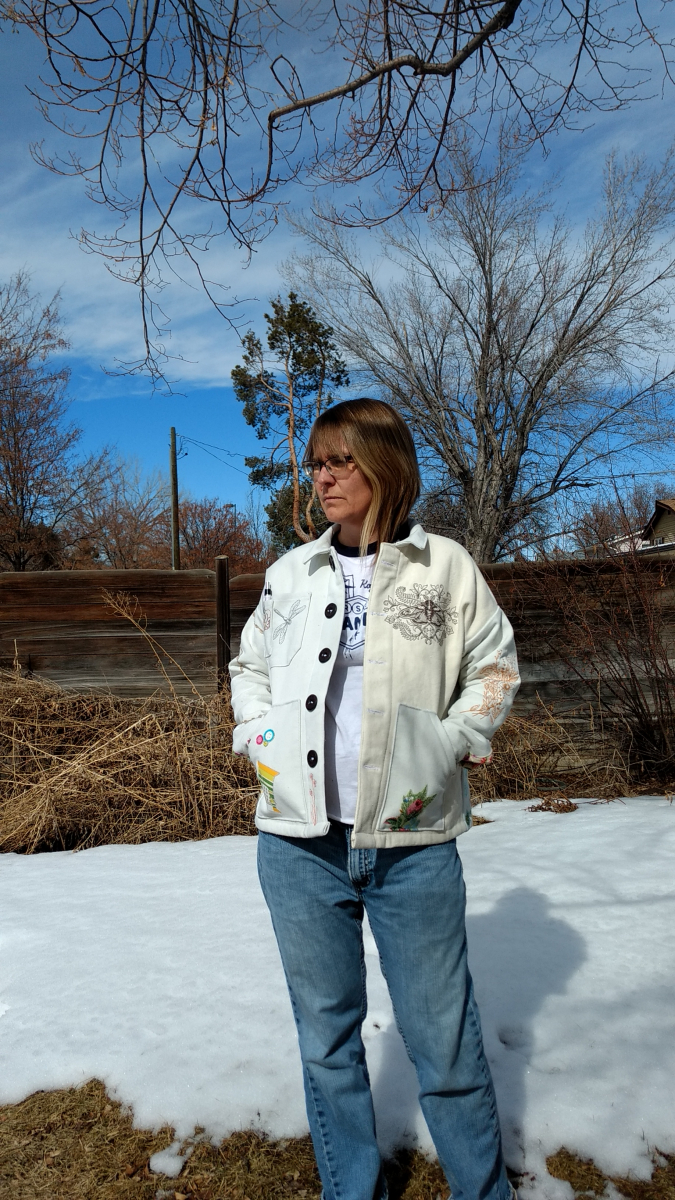 This wonderful recycled hemp canvas fabric has been in my stash awhile. As soon as I saw the Ilford, I knew it was what I was using. Unfortunatly, this pesky MOTH got embroidered on the left front upside down. UGH, mistake #1. There wasn't enough fabric left, so I ordered more. It's a little different - different weave - different color. Here's the moth right side up on the new batch of canvas. Thank you Hemp Traders!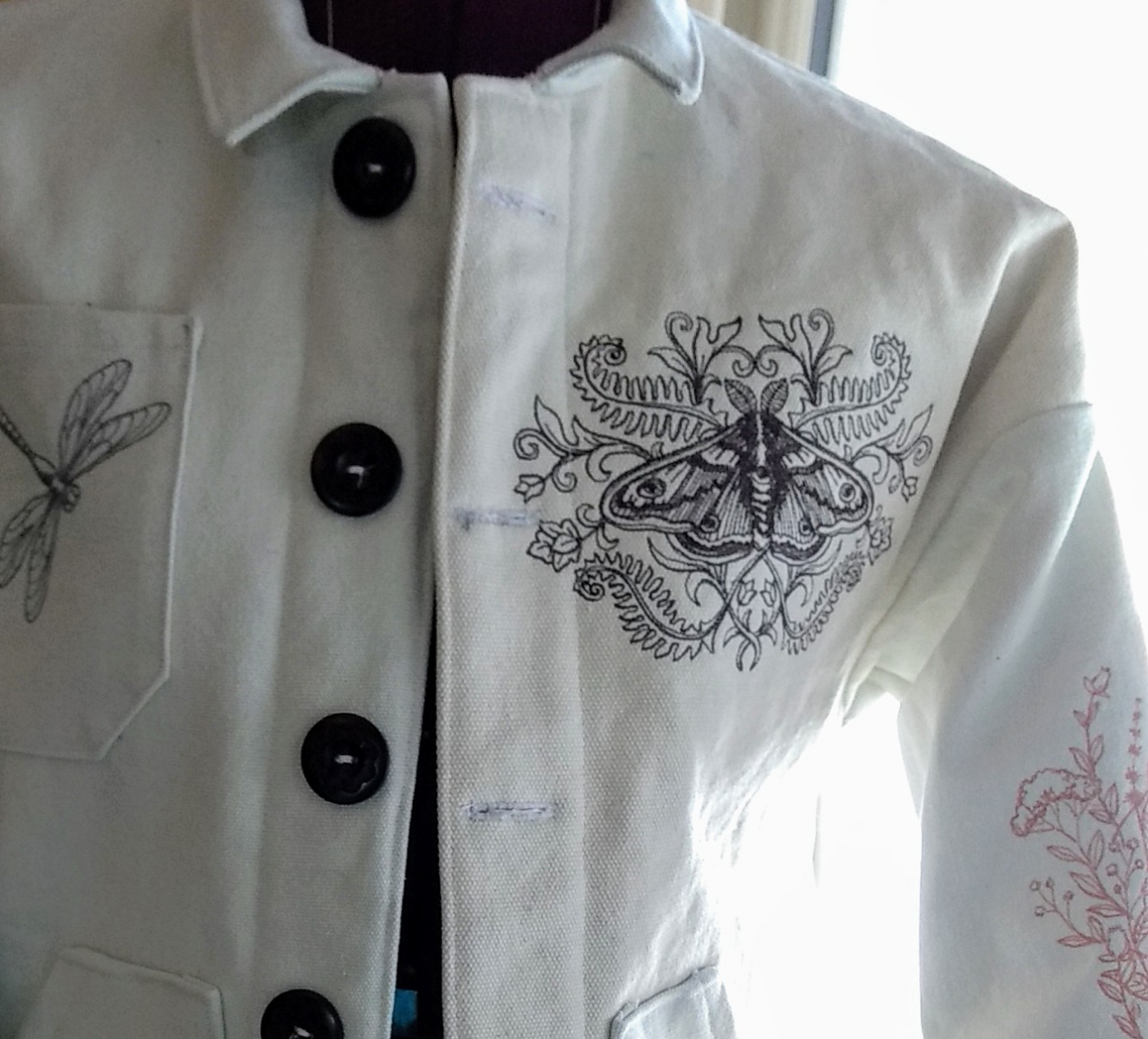 I quilted some flannel from my stash to some cotton batting and used that for the lining. I tried REAL hard to follow the lining instructions on the Friday Pattern Company blog. It didn't work. Mistake #2 but really #3 if we count that the fabrics are different from mistake #1. SO...#3? I couldn't sew in the placket AFTER I made my sleeve. The sleeve was just too tight. I ended up pinning the placket, sleeve, and lining and then cutting the slash THEN sewing around the box. It was hard and unfun.
I believe mistake #4 is that I sewed the plackets on the wrong sleeves. No, I won't show you. Thankfully, I don't see them all that often.
Mistake #5 - Not using my Jack Industrial machine to sew the jacket. I broke 3 needles on the hem before I decided to switch machines. Jack flew right through those 8 layers of canvas, 2 layers of batting and...4 layers of flannel? Whatever it was in the end, it was alot. I also used the hammer on the bottom fronts.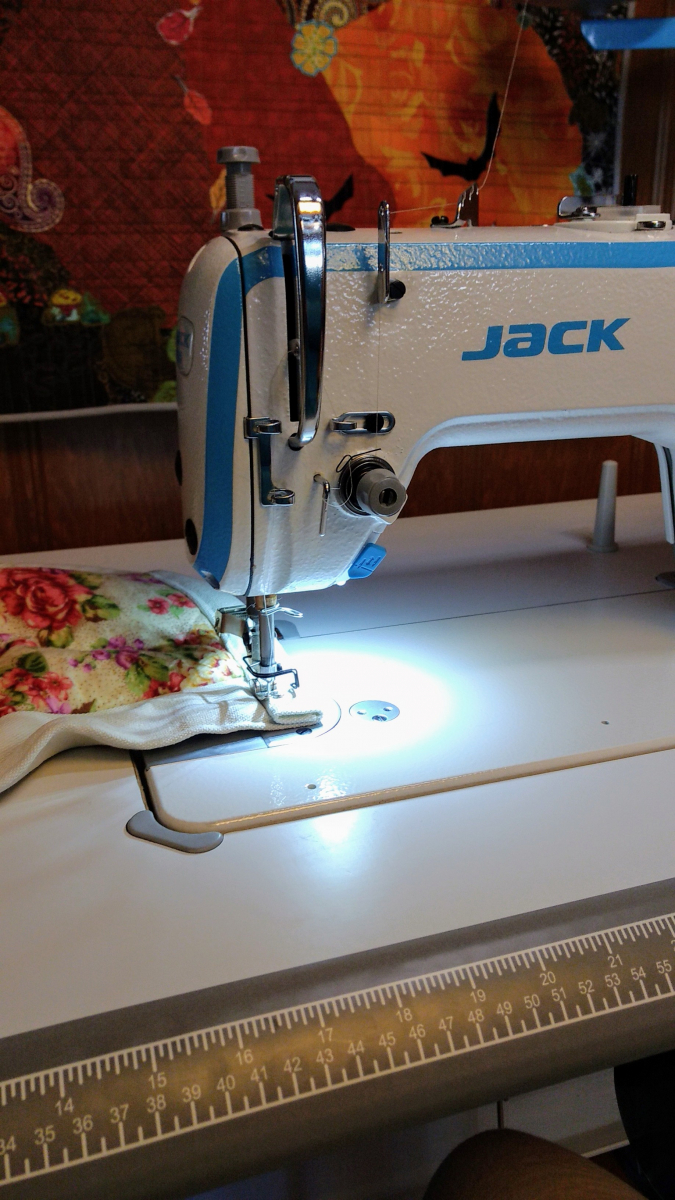 This is my year of embellishment and embellish I DID! Lots of embroidery from Urban Threads and OESD.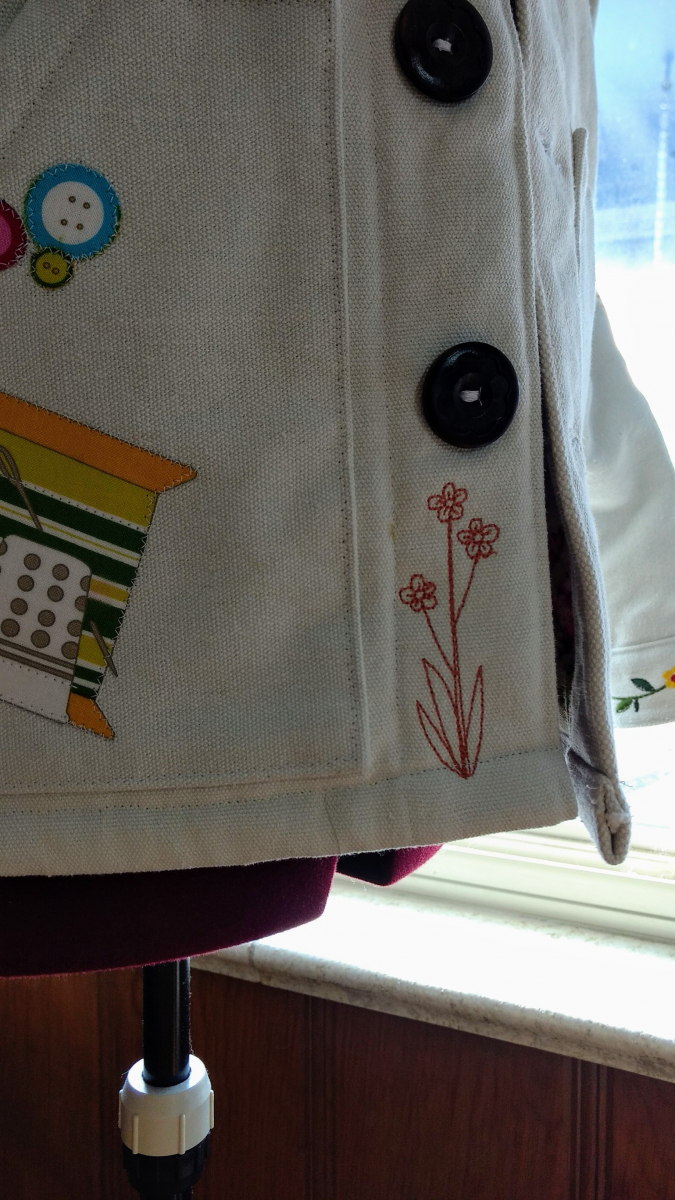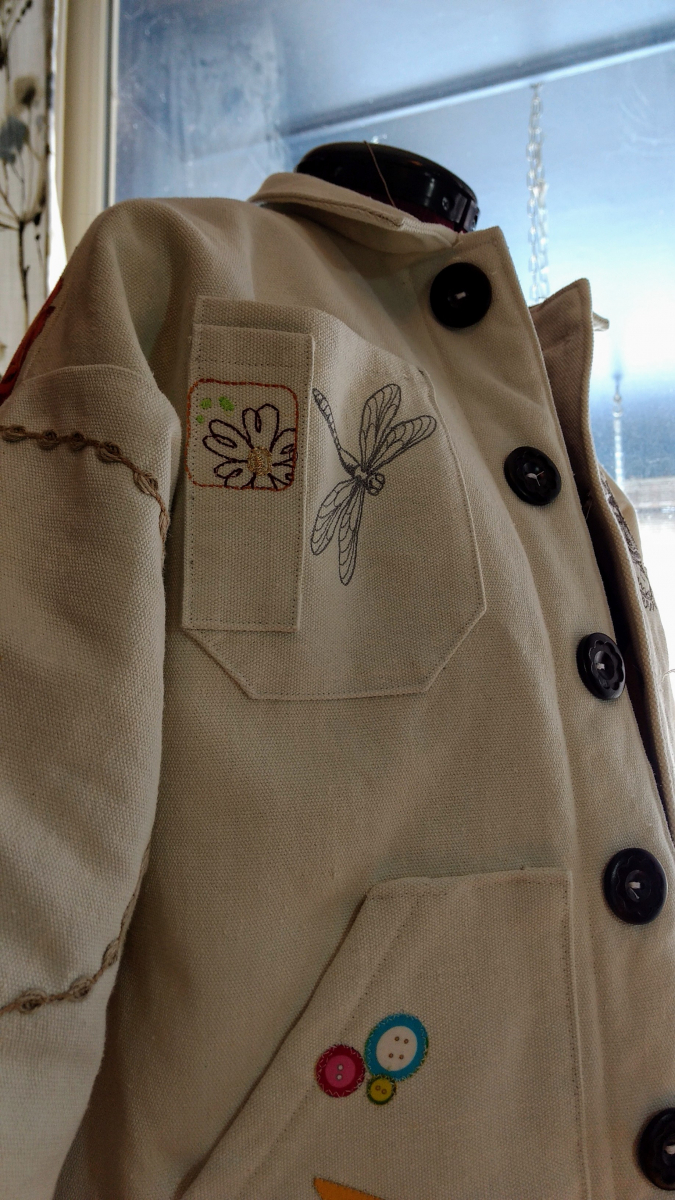 There is also a ribbon of sorts on the right sleeve, and lots of flowers attached from what I learned from the Laura Heine method.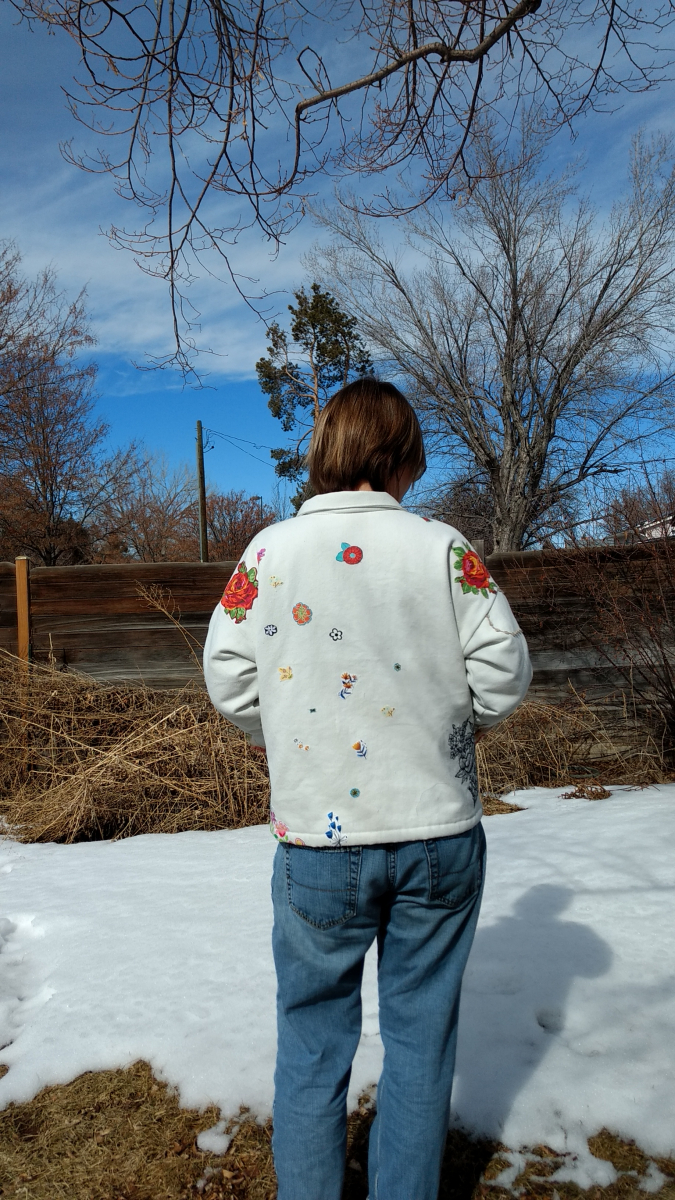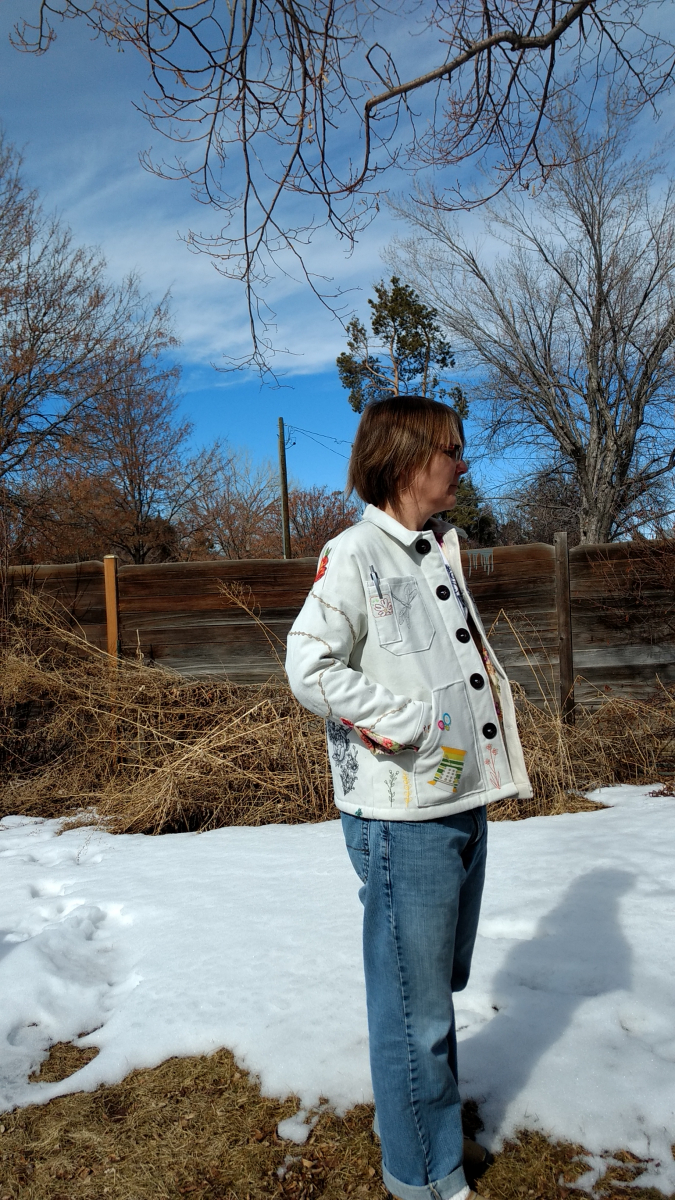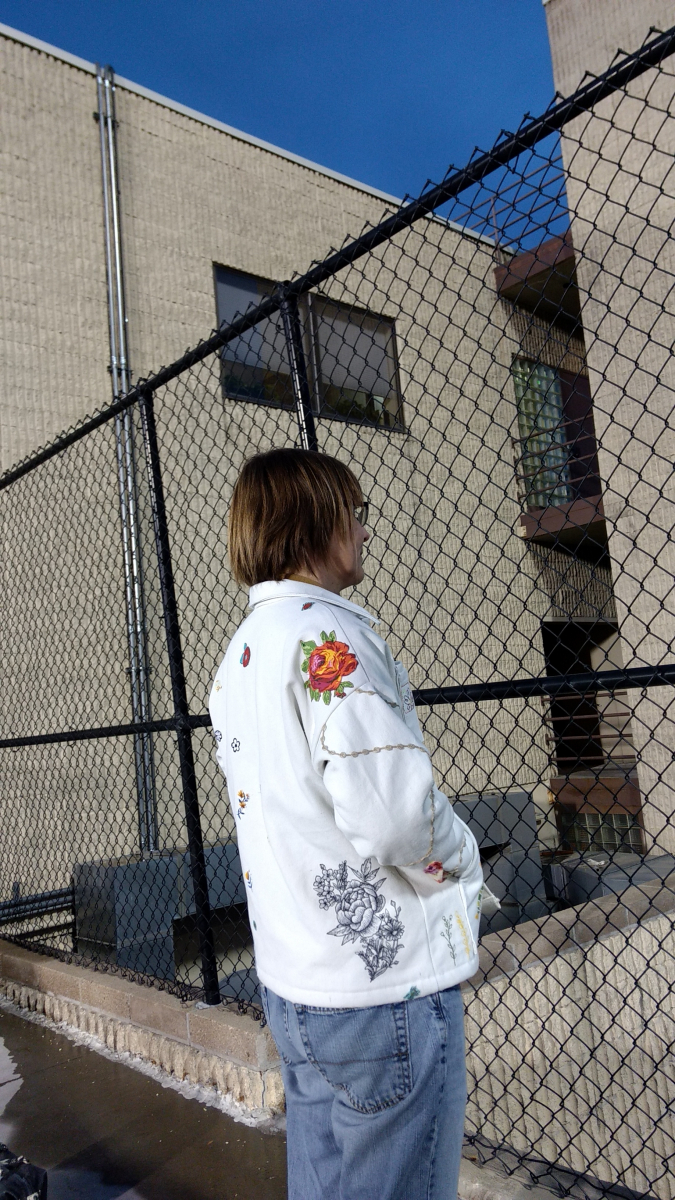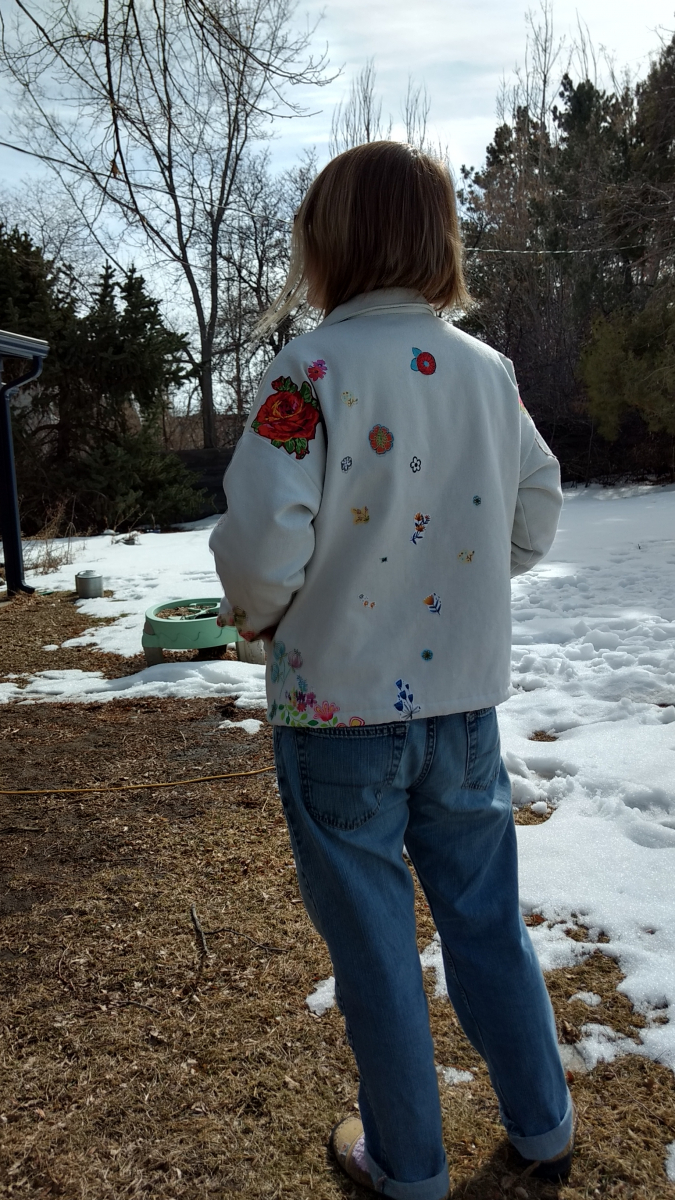 Here's some button detail and a photo of the inside pocket.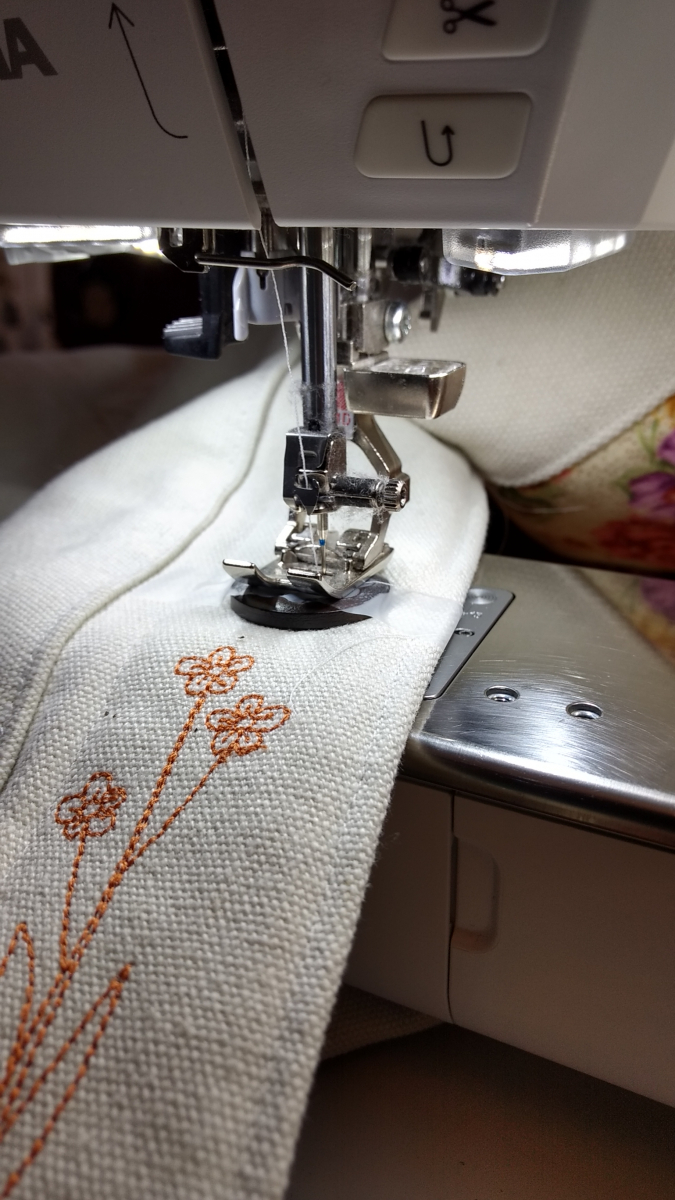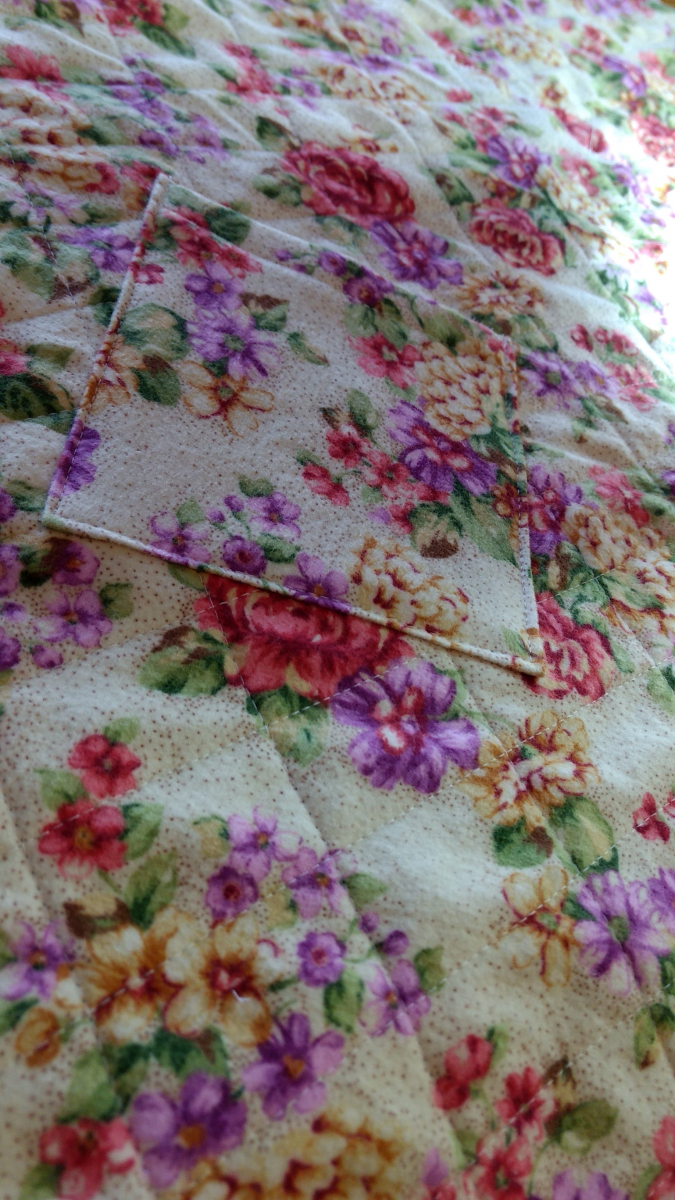 Now that it's done, I like it. I doubt I'll make the placket sleeves again, and I doubt I'll make one with a lining again.
I'm glad to have made something for Sew My Style in January AND February. It's not looking like I'm making any of the March Patterns, but April is my guest blogger month. WooHoo...coming up fast.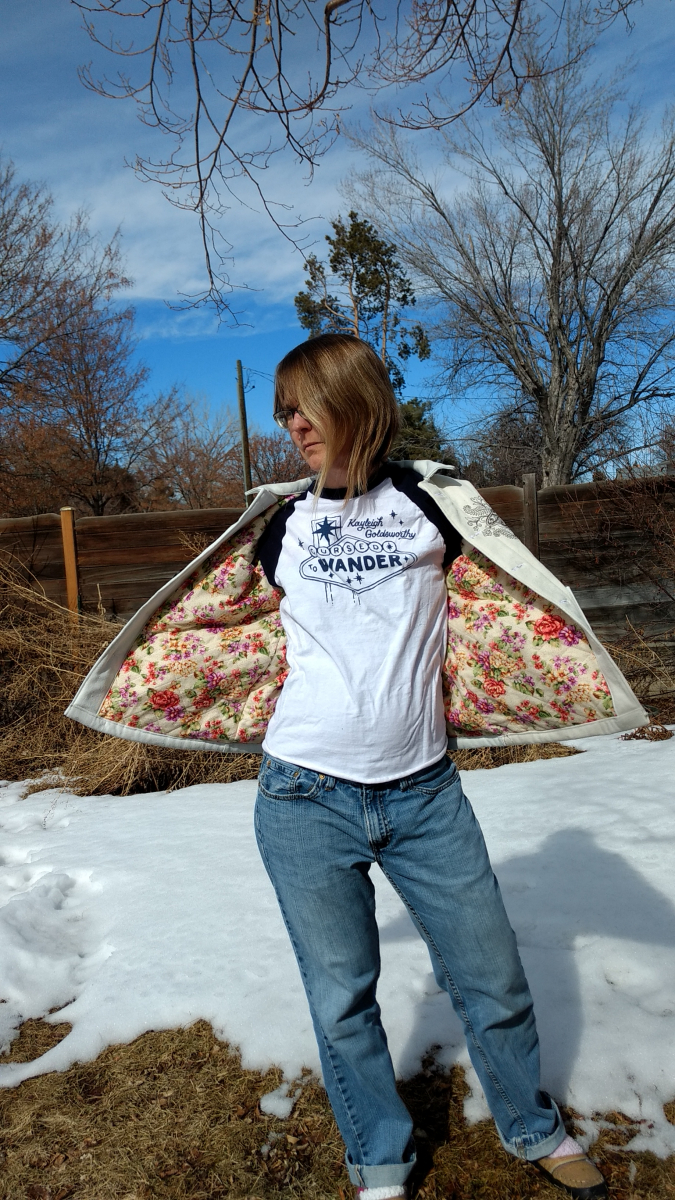 I wore it out last night to the Raptors Home Opener.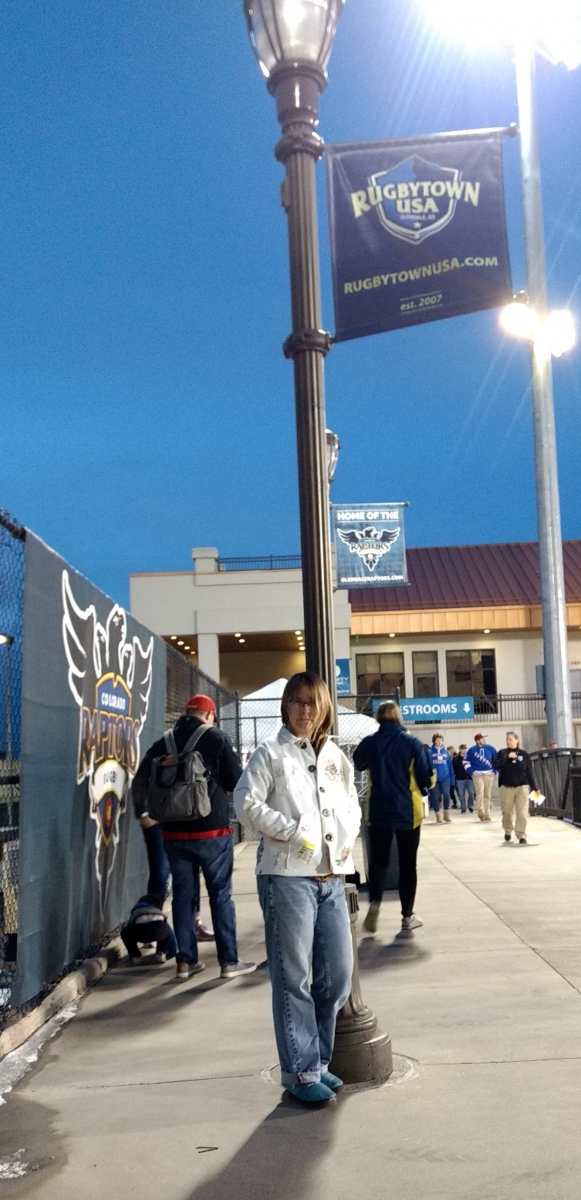 Think I'll go see the Flatliners in a few months, so here's one of their's: