This Year's Fair Quilt
Preview Image:
Perusing old blog posts, I found that the quilt I am making for the Fair this year started percolating in my brain during the summer of 2014. Wow. I suck.
This will be my Drag The River quilt. I bought some fabric the other day, and last night, I taped the border on the floor in my sewing room. Then, I cut out pieces from paper to start arranging the picture (I guess). I'm having the problem of being too literal again. Late last night, I re-arranged some stuff on the floor. I thought I'd cut fabric today, but nope. I did mom stuff today.
My problem with the planning for this quilt is: I am mixing the song with my own experiences. In the other music quilts, I feel like I just took MY feelings and my ideas and ran with it. For some reason, this quilt is pushing me to be...not that way. I think maybe it's because I waited so long. I mean, who knew I first started thinking about this 5 years ago!? I have to admit, more than once, I decided I would never make this one even though I collected fabric for it starting in 2014. I think I picked up the last bit of special fabric a year or so ago. Now here I sit feeling like I'm doing it wrong.
Here's the drawing I made in 2015. I added to it after that, but not much.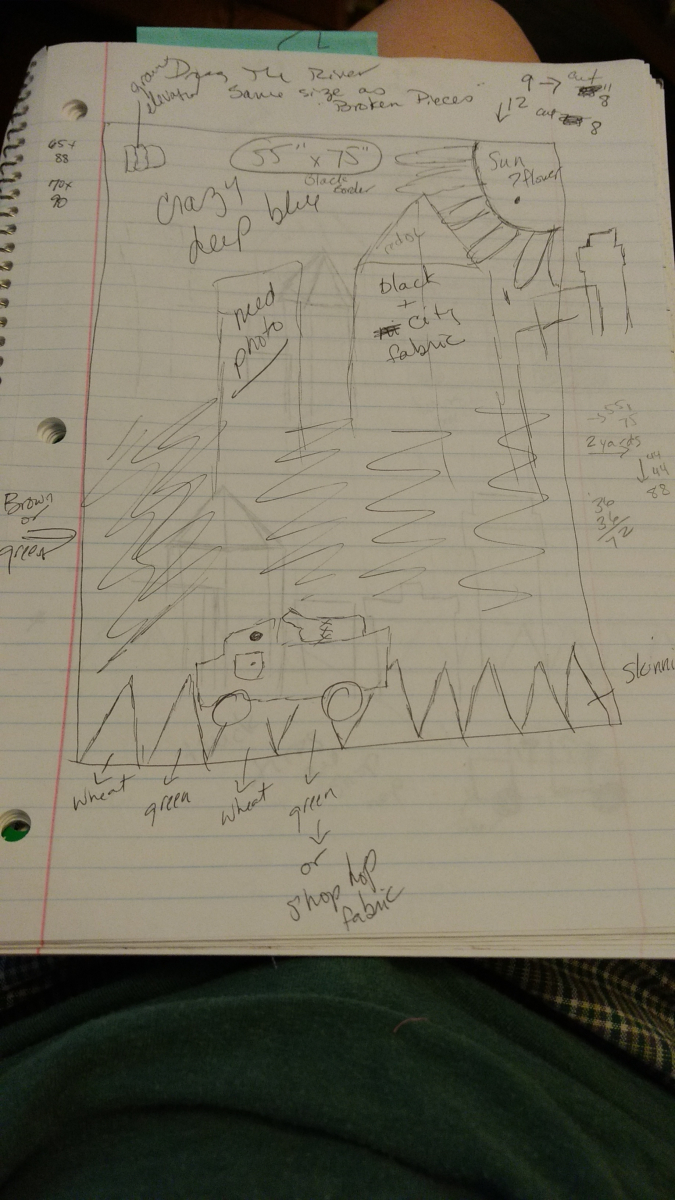 This is how it looked on the floor last night before I re-arranged it: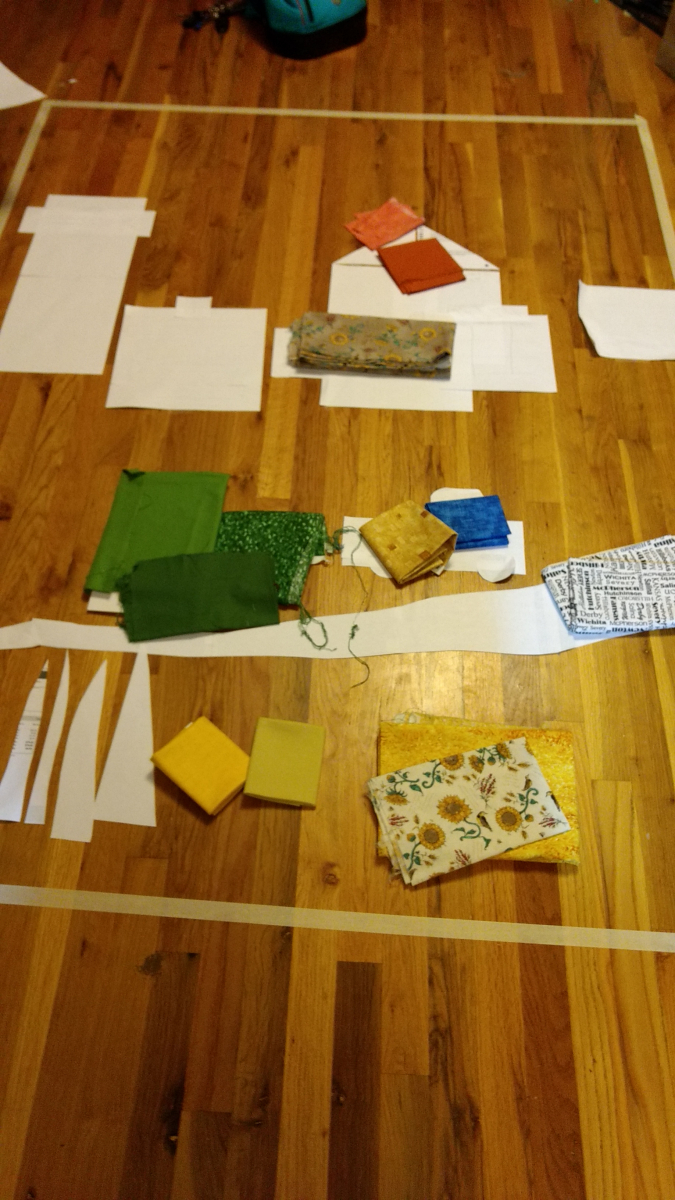 I will put my thoughts up about the song later.
I continue to listen to Frank Turner. That is part of the reason for me getting my butt in gear and starting this quilt. He sings with Jon Snodgrass, and that got me thinking about this quilt again.