Waffle Pants!
Today, I finished my Sweet Potato Azuki Pants! They took forever...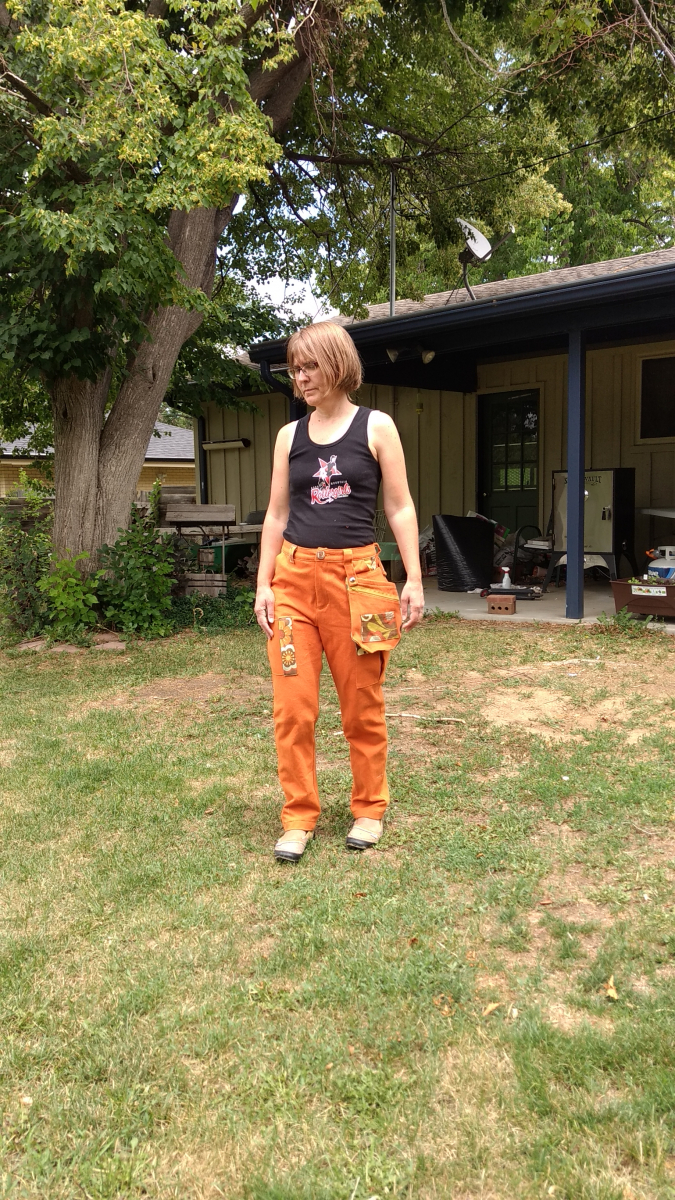 I went all out. I put in the zipper pocket, the flap pocket, the tool pocket, and the holster pocket. It was alot. I did make a muslin first. I decided to make a size 40. They are a bit too big, so next up I will be making a belt. They are loose enough to be comfortable all the way around. I used denim for the main fabric and a light canvas for the accents. I wish I would have done some more embroidery work on them.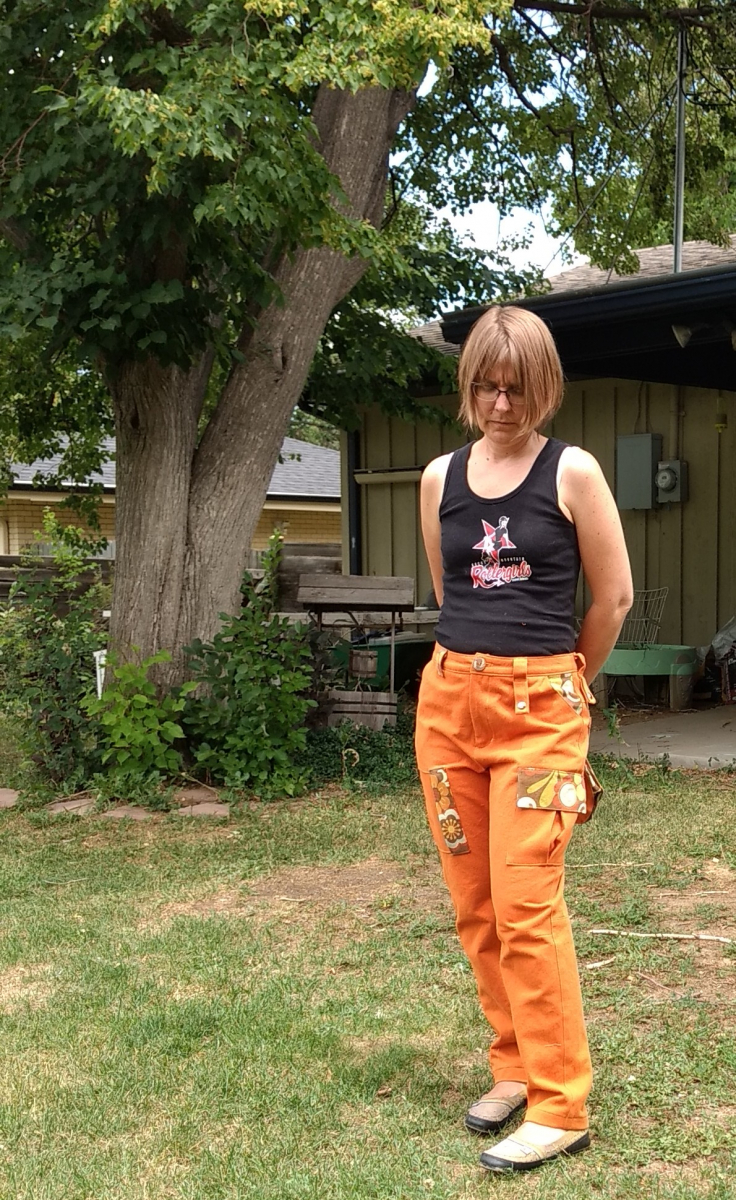 Here's a photo of what they look like with out the holster attached. I did have to get creative with getting the snaps on. I had a lot of bulk that needed to be cut away.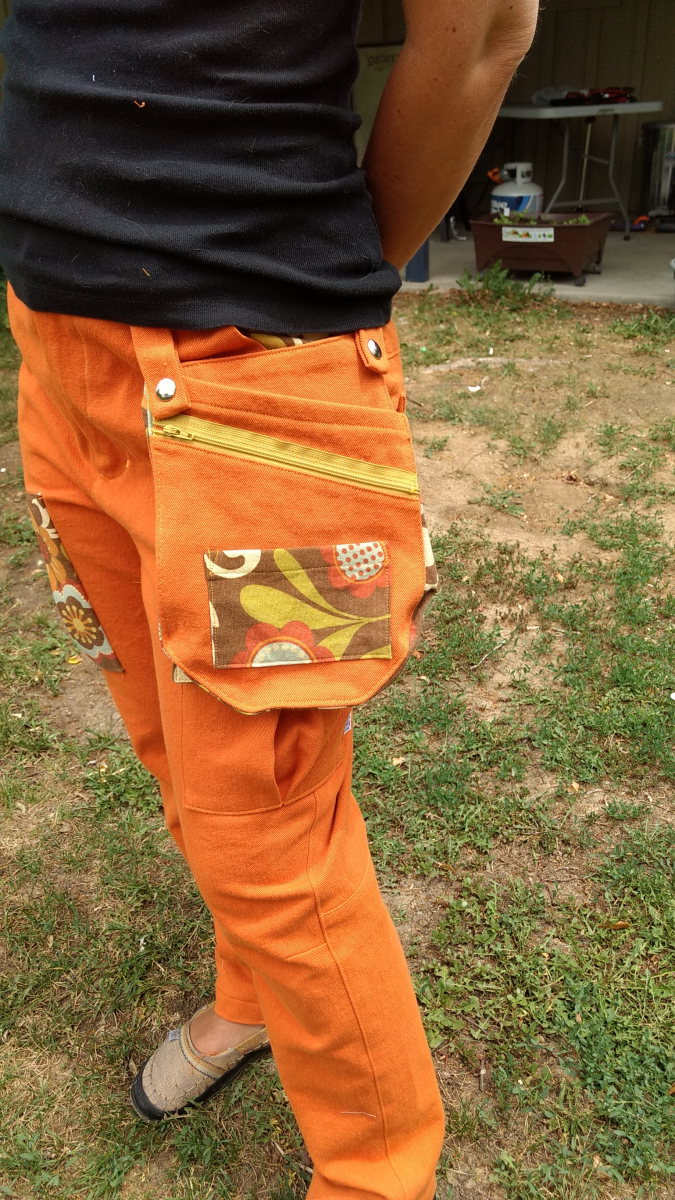 I shortened the first mark on the pattern, so that my knee darts would be in the right place. I wasn't quite right, though. I think next time I need to take of another 1/2" or so.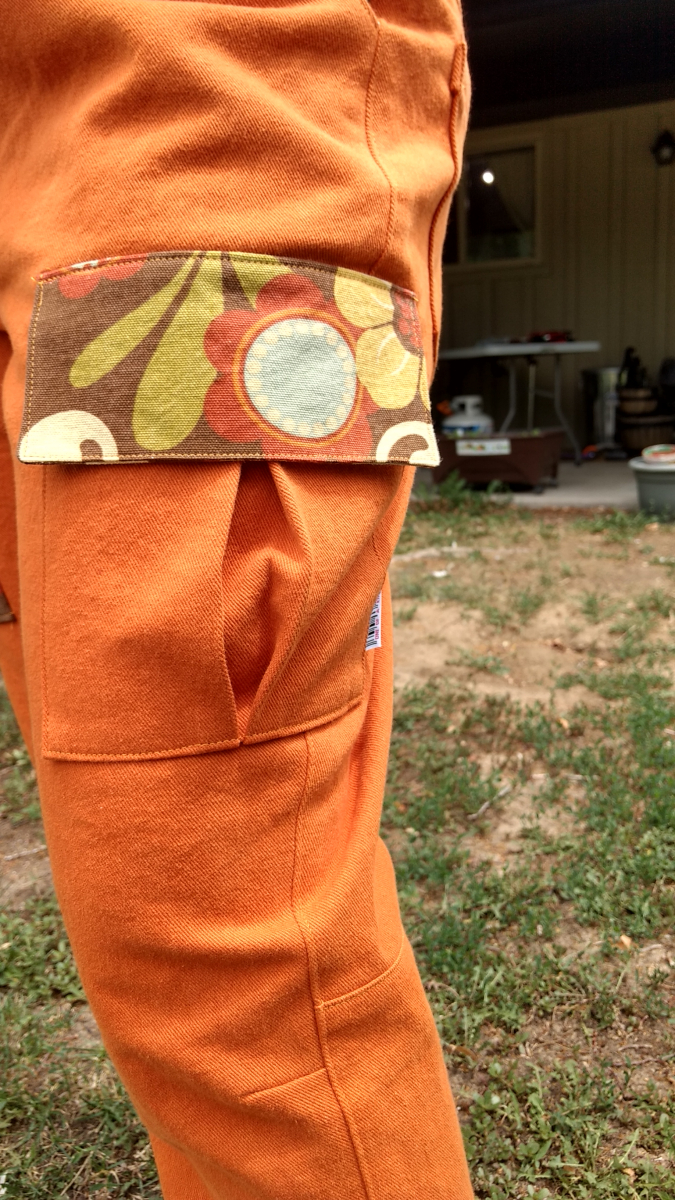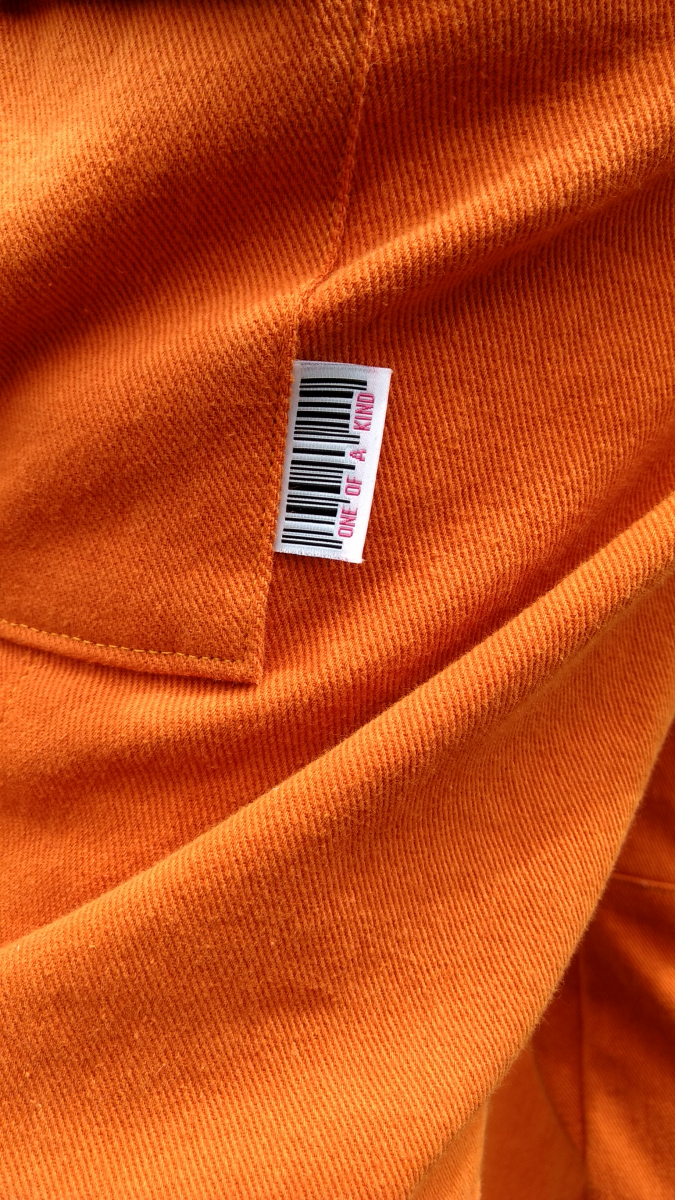 I chose to do the layered back pockets. I really like them.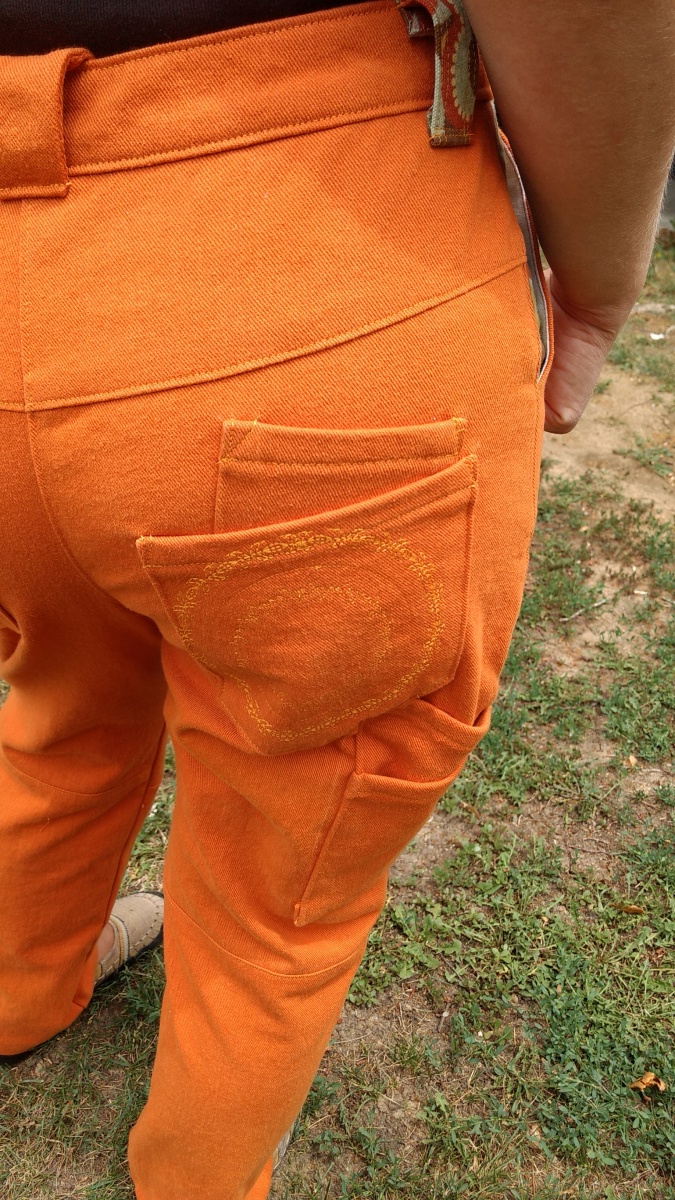 I stumbled a couple of times in the pattern. Nothing I couldn't work through. I WILL make these again. I doubt I'll make the holster pocket again. It's super cool, but I don't know how much I'll actually use it.
Before I embarked on the Azuki, I made a muslin of Walnoot. I chose a pink lightweight denim. I figured they'd be ugly, but honestly, they're awesome. I put some crazy piping down the side seams and used a crazy flower fabric for the pockets. I made Walnoot size 38, but Azuki size 38 felt too tight, so that's why I made them two different sizes. I think I could have made Azuki a size 38, but I didn't like how tight it was in the hips. Anyway...WALNOOT!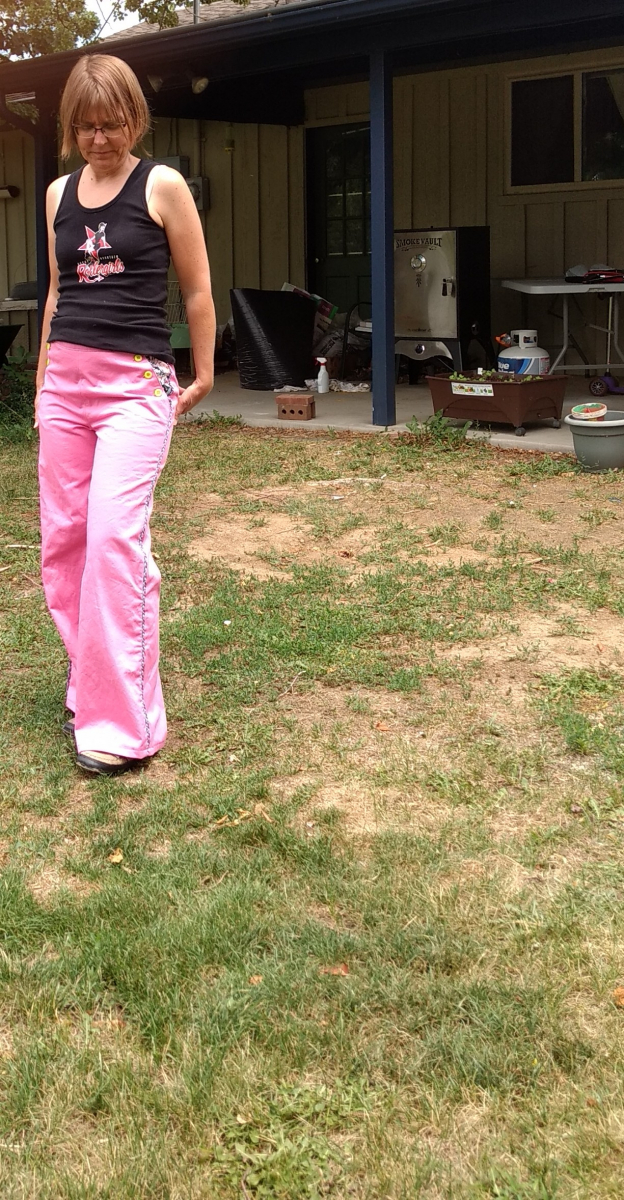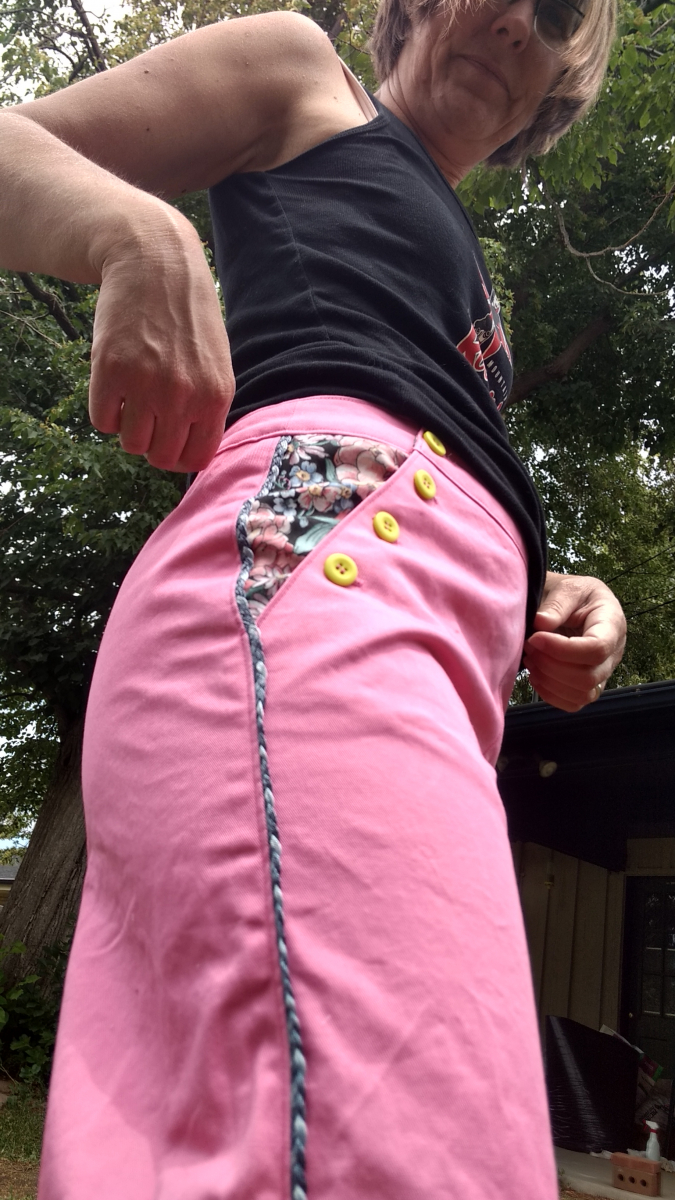 I struggled a bit with the placement of the buttons and buttonholes. I really needed to interface the pockets to make all that easier, but I really didn't think I was making a pair of pants I was going to keep. Lesson learned. The cut of Walnoot is pretty great. I like the wide leg very much.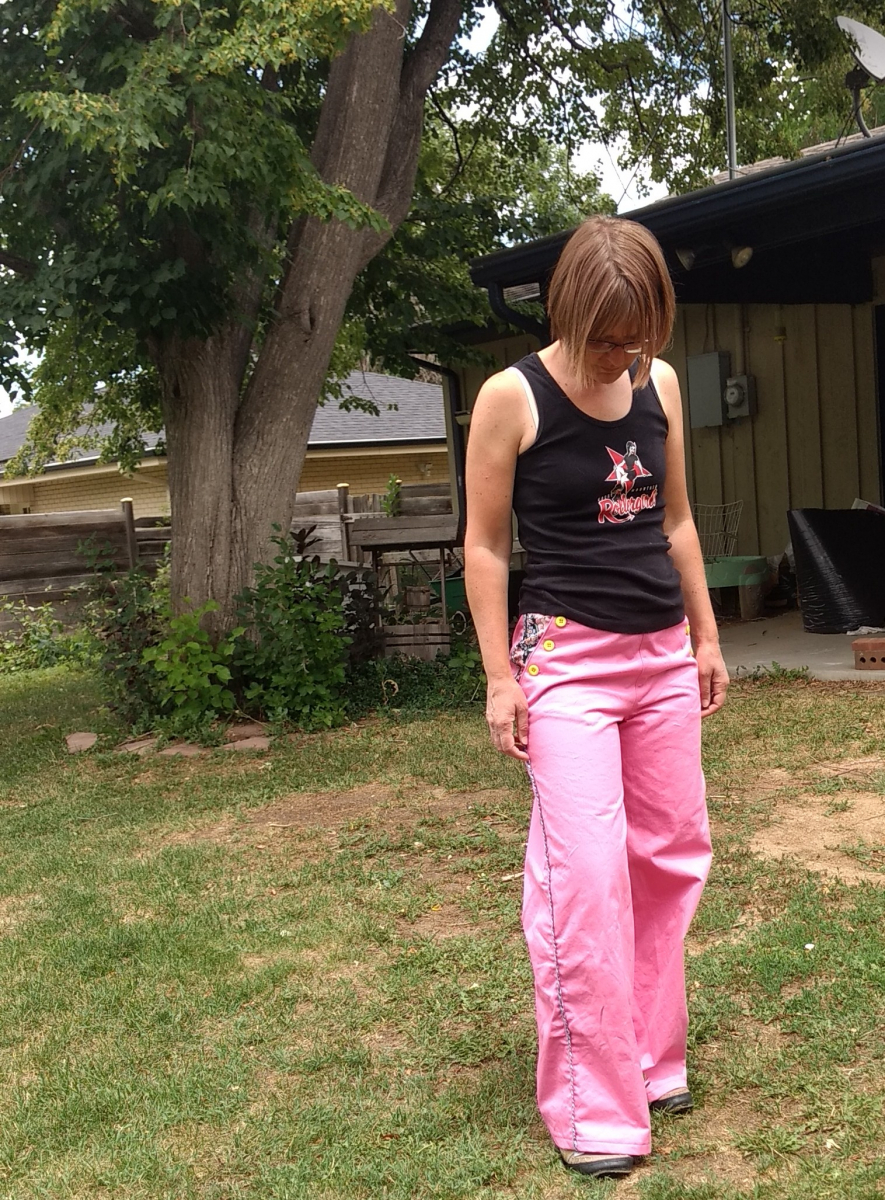 Up next I'll be working on the TRUTH block for the Tattoo Quilt. My plan is to make 2 of them. I'm afraid to just jump right in with the block of the month fabric, so I bought some darker fabric to make some of the blocks out of. I don't think I'll be making the entire quilt twice.
Book Talk.
I am continuing to listen to Stamped From the Beginning
I am hoping to start Empire of Gold this coming week. Currently I am reading Futuristic Violence and Fancy Suits. I am enjoying it much more that I expected to.
The July Playlist is up. Find it here.
Today I'll leave you with a podcast. Here's the trailer for Stay Free The Story of The Clash