Vogue Pattern 1050 continued... and more...
I sorta finished the vintage pants. No hem yet.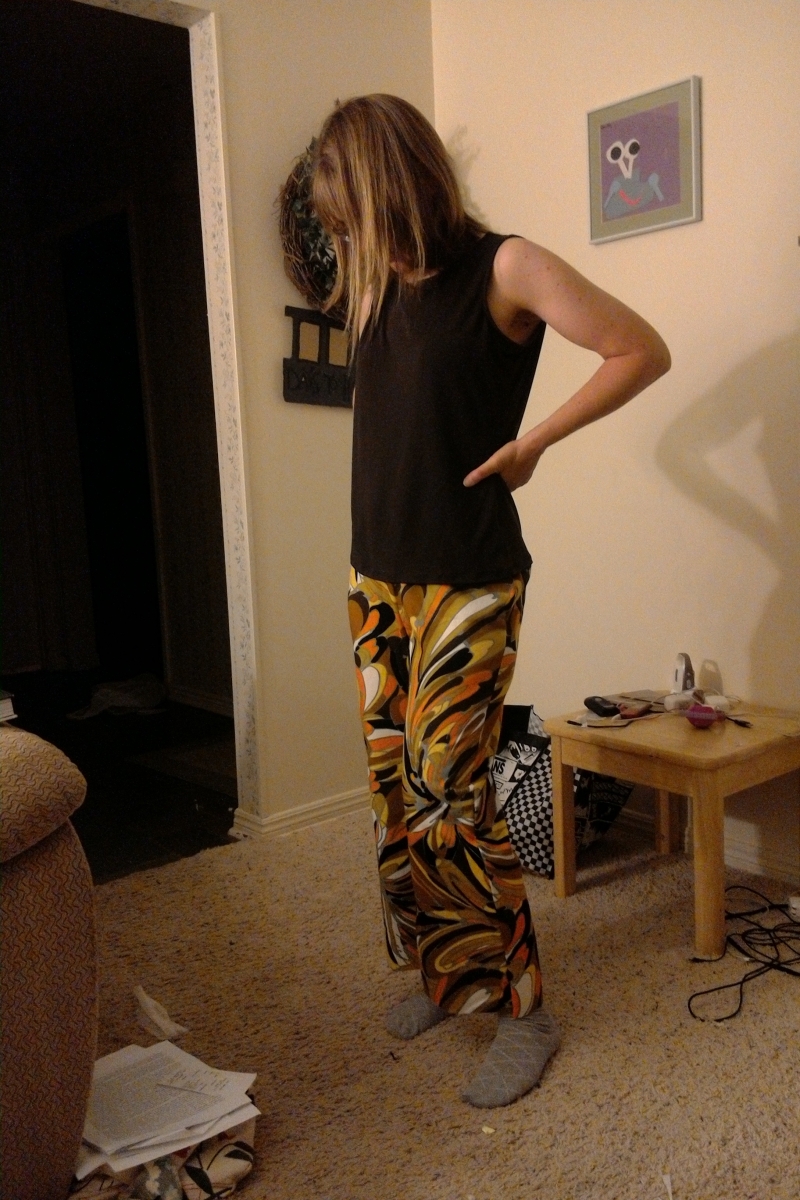 They are supposed to be mid calf length, but I'm short, so they are regular length. I will fix that when I hem them. They don't fit perfect, but I think I know how to fix that for the next time around. However, I have put this pattern on hold. The waistband was quite difficult for me, so I am moving on to other patterns.
The next pattern I worked on was from the book Gertie Sews Vintage Casual. I made the 40's style blouse.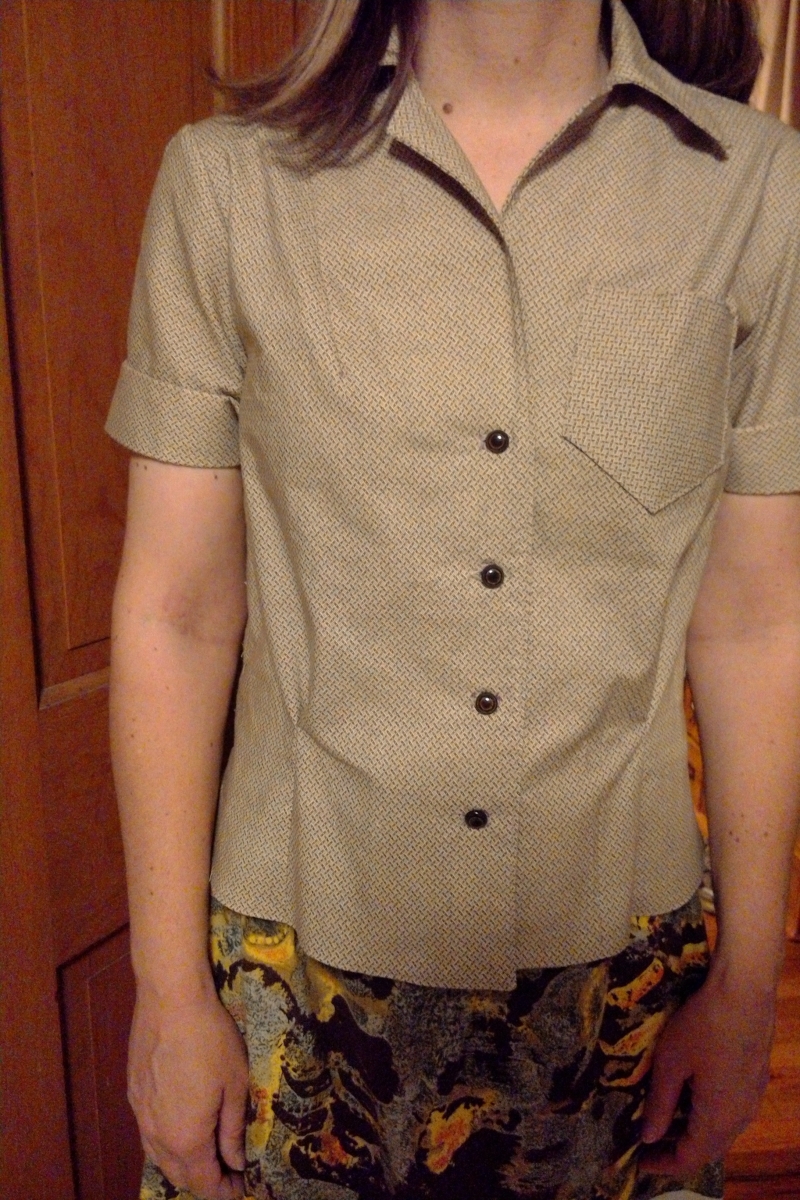 This pattern is awesome. I made it a little small on accident, but I was able to make some adjustments and it fits better now.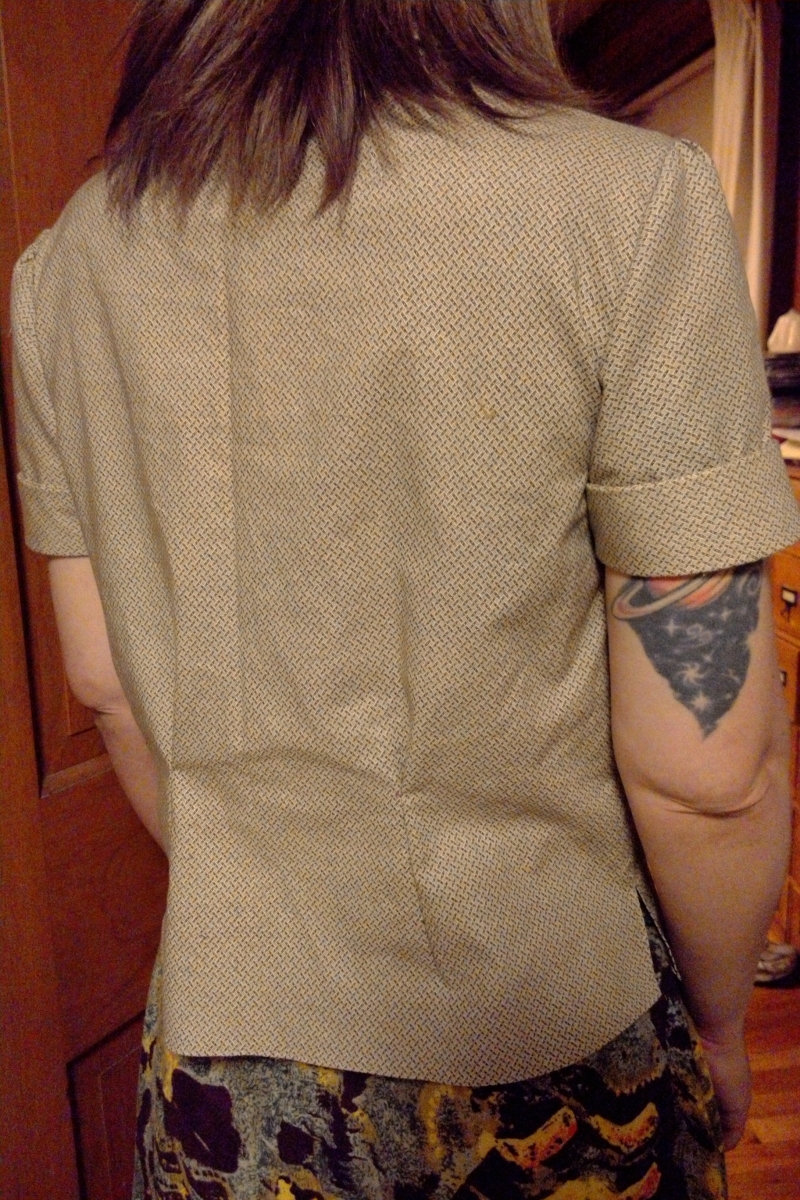 I have already started on another one of these shirts. This time it will be bigger.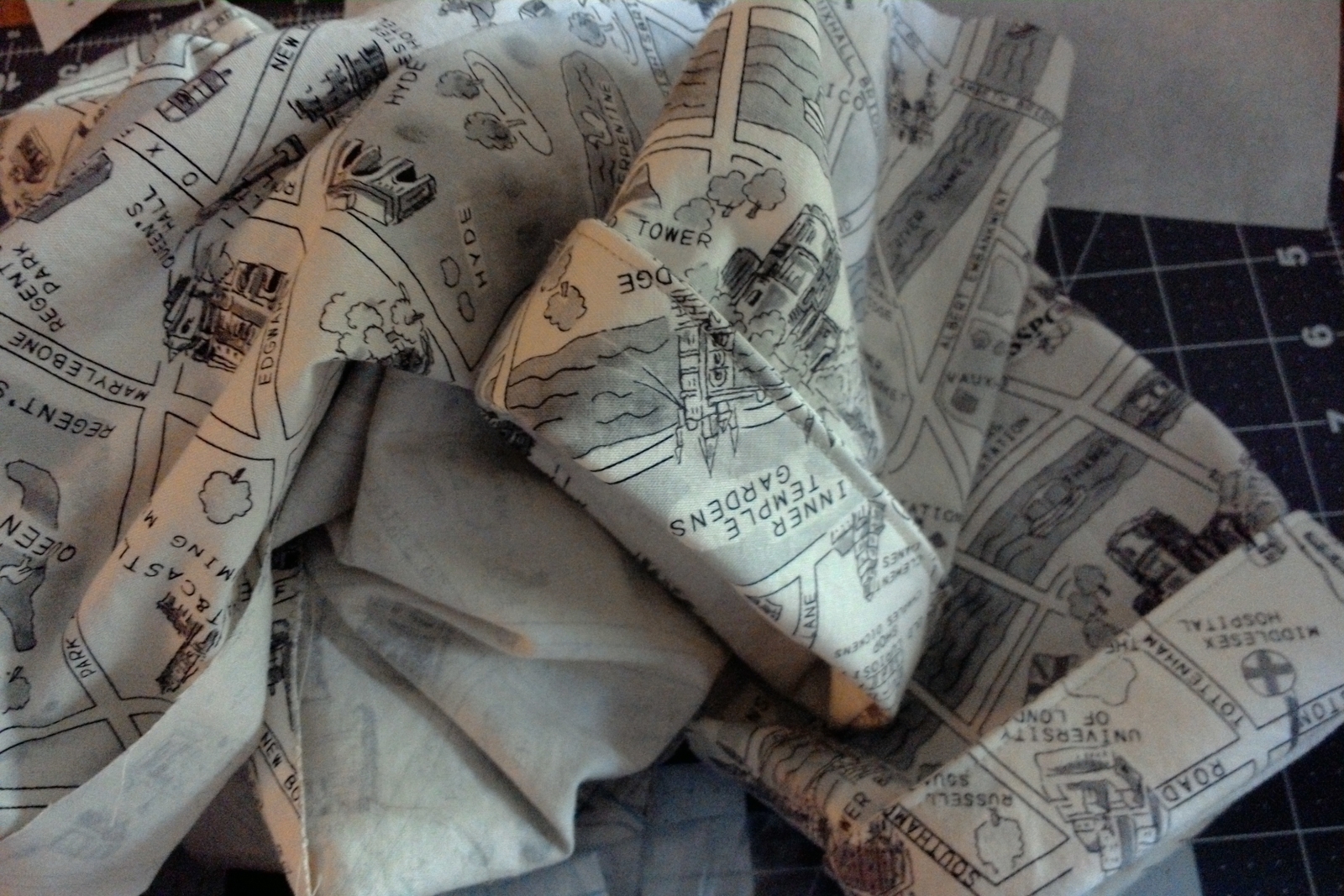 Next up I will be working on a skirt from the same book.
Not a very exciting post this time. :( I did update the story on Jukepop in case you are following that. Check it out here: G's.
Some new songs are available from the Damn Mondays.