Vogue Pattern 1050
Last night I cut out Vogue Pattern 1050. I purchased this pattern years ago. Fear has kept me from making it. The last time I made a garment from a Vogue Pattern, I was probably in high school. They were always so difficult for me to understand. This time, I am making notes, and it will hopefully be a smooth process.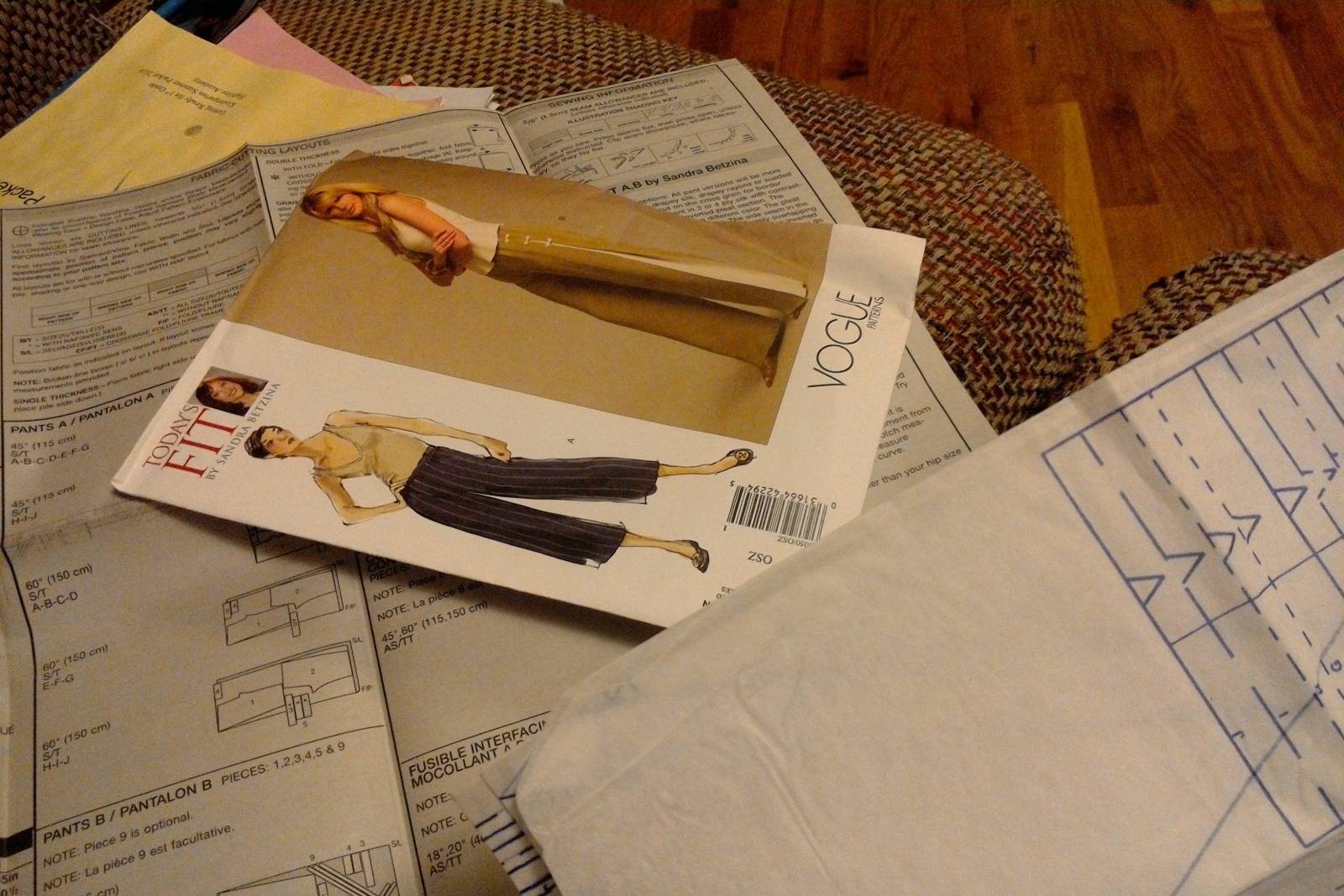 This time, I am making the shorter version. I have plans to make the other version after this one. I want to check fit more than anything and also make sure I understand the pattern before making the one I really want. The fabric I chose is vintage fabric. I know, I know, on my test I should be using something I don't like, but I really think this vintage stuff is the right choice!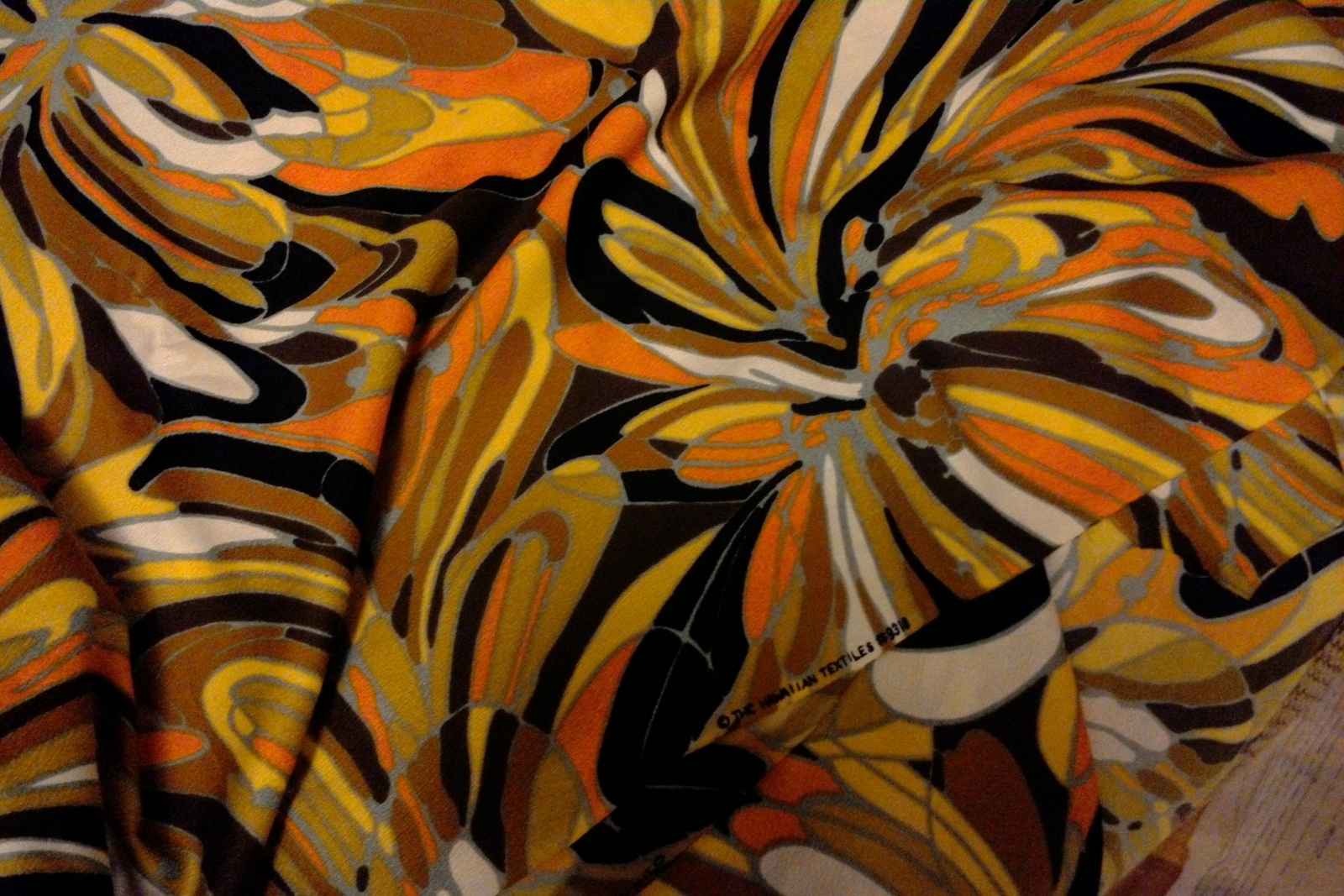 I am not sure what type of fabric it is. It feels like the 70's as much as it looks like the 70's, so I am assuming it is some type of polyester.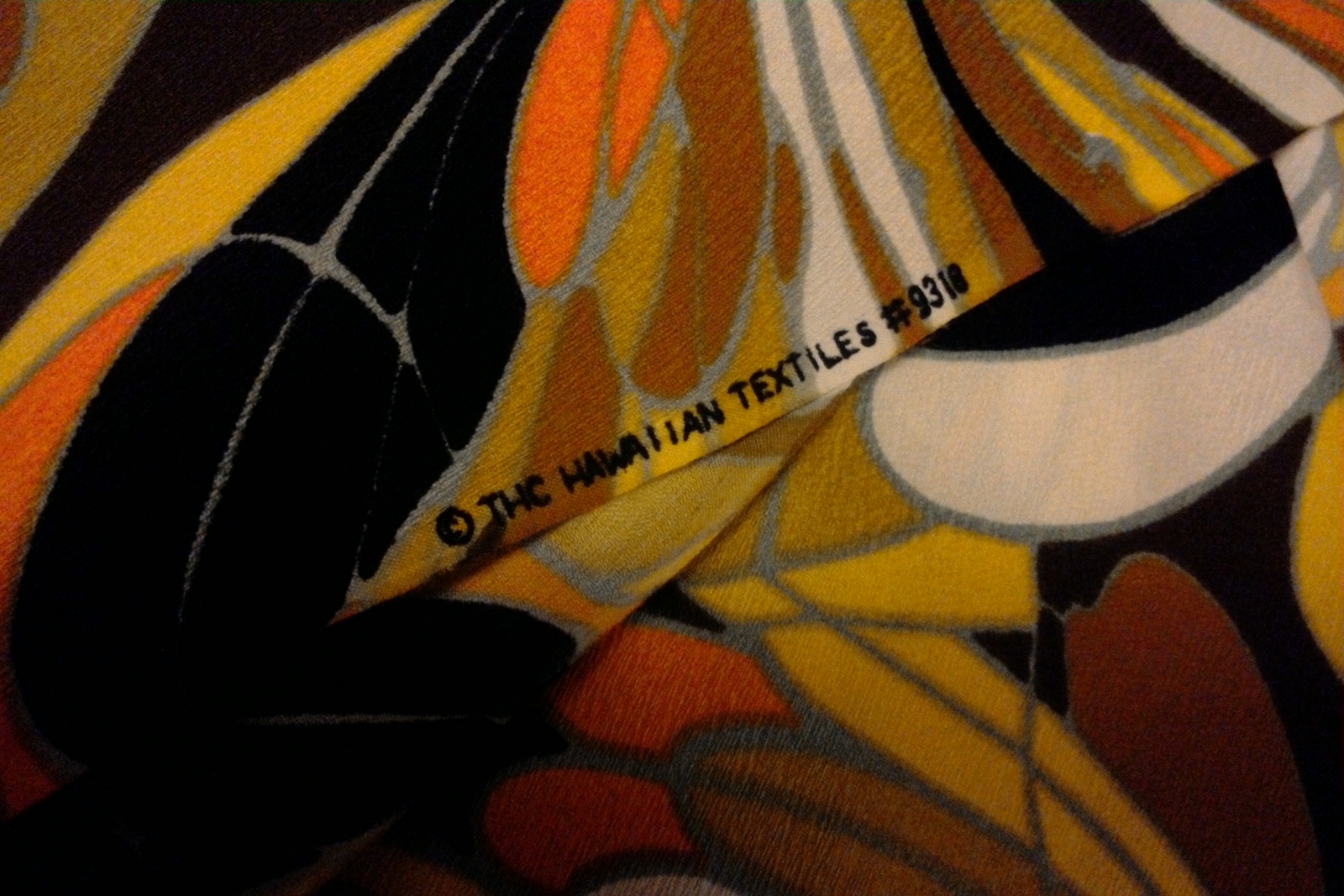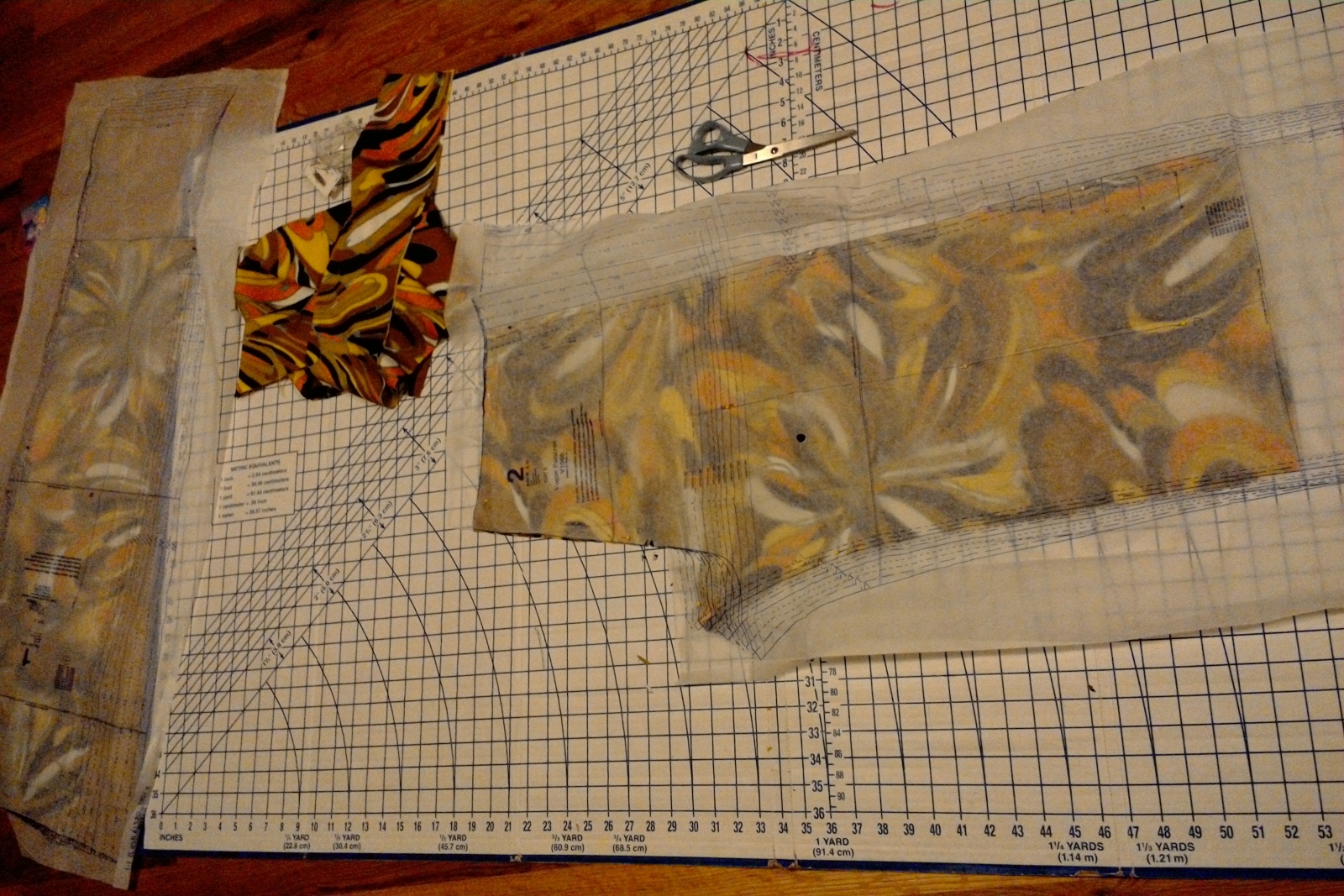 I wanted to listen to music last night while I cut. I didn't. Not sure what's going on with that. I intended to listen to Chumped. Maybe tonight.