Upcycled Kingston Jackets
Last month, I decided to scrap my sewing plans and go for what my children wanted. My youngest asked for a jacket she could put patches on. We found the Kingston Jacket by Rebecca Page Patterns. The girls wanted the add-on, so they could have fleece sleeves and a hood. Next up, they went through ONE of the MANY boxes of old jeans I have saved and never used. Ugh. The girls picked and embroidery design for the back panel, and I got started.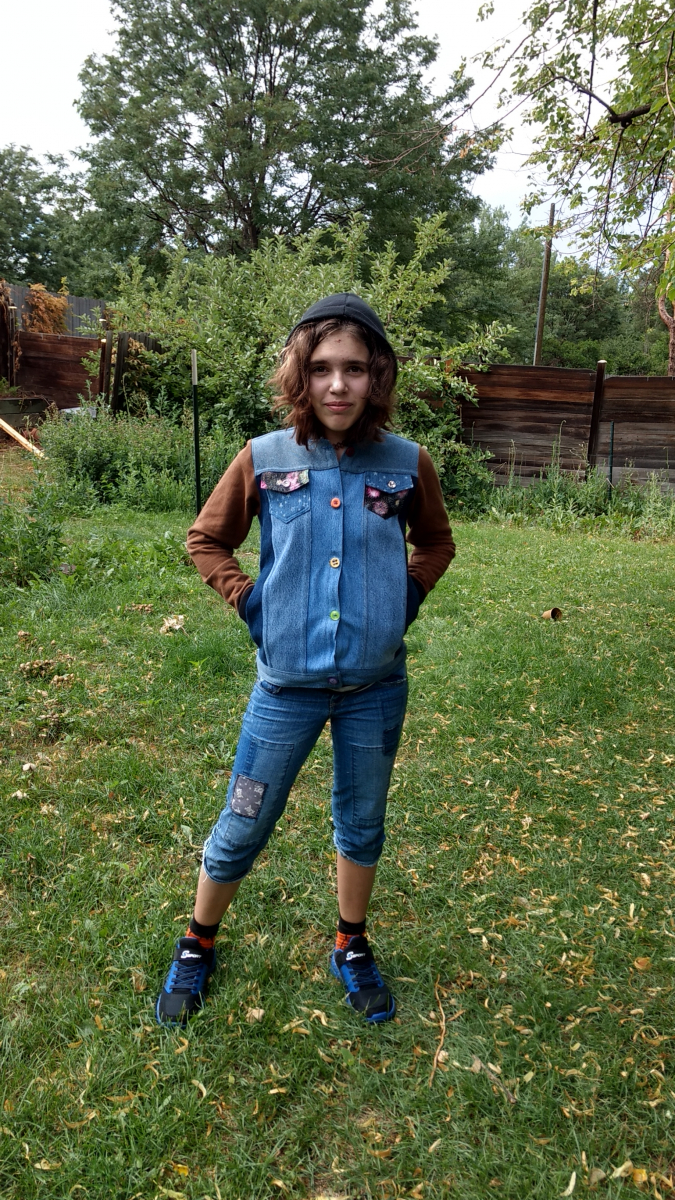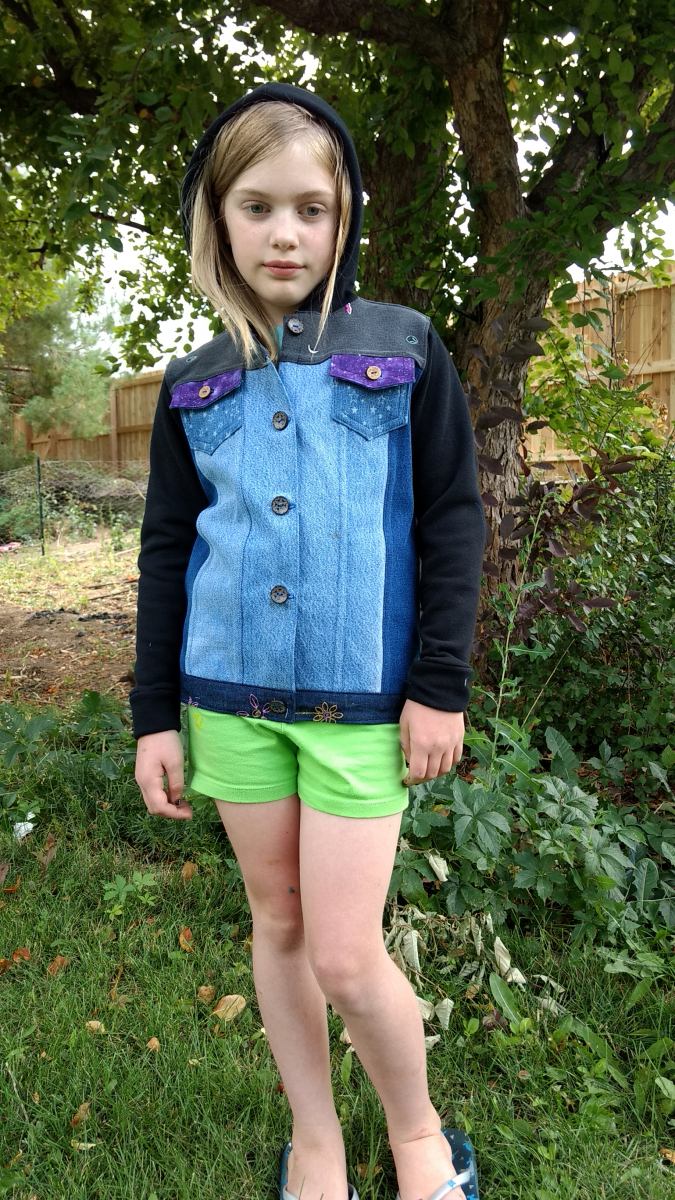 I started sewing the jackets on my industrail Jack machine. I did the button holes and some finishing on the regular machine, and I used the serger for the sleeves and hood. This is the first project that I used all three machines for.
The pattern was not difficult. My brain continues to struggle when it's told to sew WRONG sides together for the flat felled seams. Seriously unpicked a few seams because of that. The front yokes on one of them came from and old pair of much loved children's jeans that were stretch jeans. I would not suggest using strach denim mixed with regular denim. Everything came from my stash. Most of the fabrics are scraps left over from other projects. This was a wonderful way to use up so many small pieces. Oh, even the buttons came from the button stash, and they do not all match.
No patches yet. We'll scour Urban Threads for some patches, and scour the house for patches left around through the years.
Have you checked out the Upcycling Sewing Summit? I am hoping I have time to participate in some way.
Currently, I am working on the Sew My Style Pattern for August the Lulu Cardigan. After that - The August Bag of The Month!
I'm also testing a new pattern for Seen and Sewn Patterns. I'll post all that cool info when the pattern is released!
The new Playlist is up! It's crazy long, and there is no focus this month which is good, as I am feeling scatter brained with all the things I need to do.
Here's some Go Go's. Their documentary just released! I haven't watched it yet. Maybe tonight.