"Under The Sun" under construction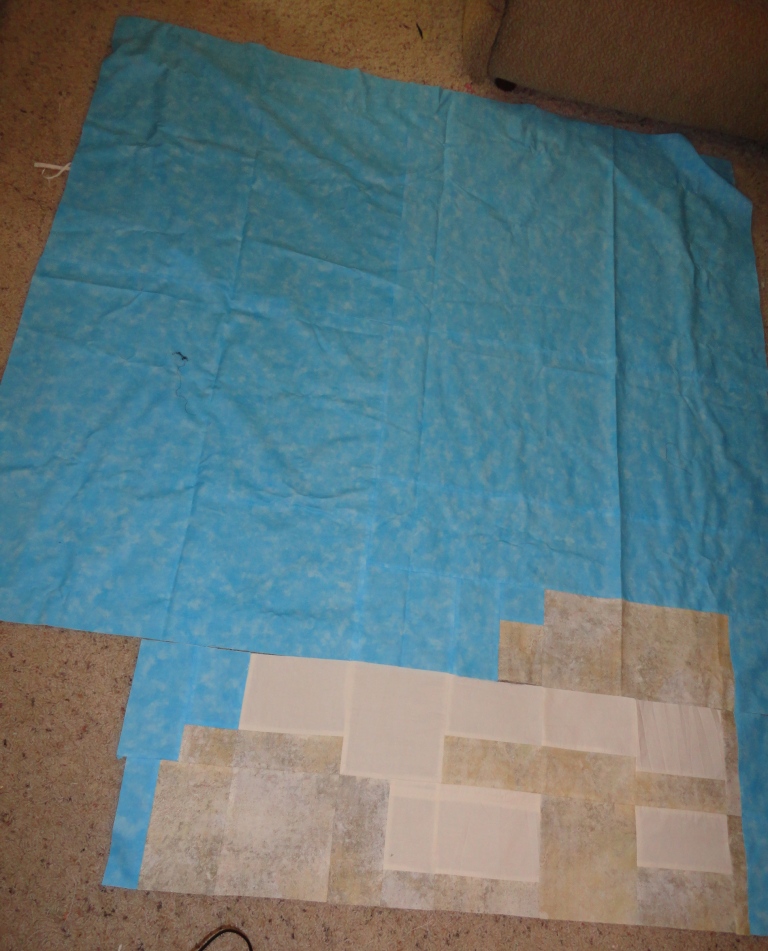 This is what my "Under The Sun" quilt looks like right now. The bottom two rows are not attached yet. Well, they are attached to each other just not the sky part. I ran out of one of the fabrics. It sounds crazy! I bought so many different fabrics for this quilt, but I somehow screwed up one of them. I hope that I am on track as of today. I have some fabric in the dryer that should work. I am dragging my feet a little with this one, and I'm not sure why. It feels like summer is almost over, but I am not in a hurry to finish this one...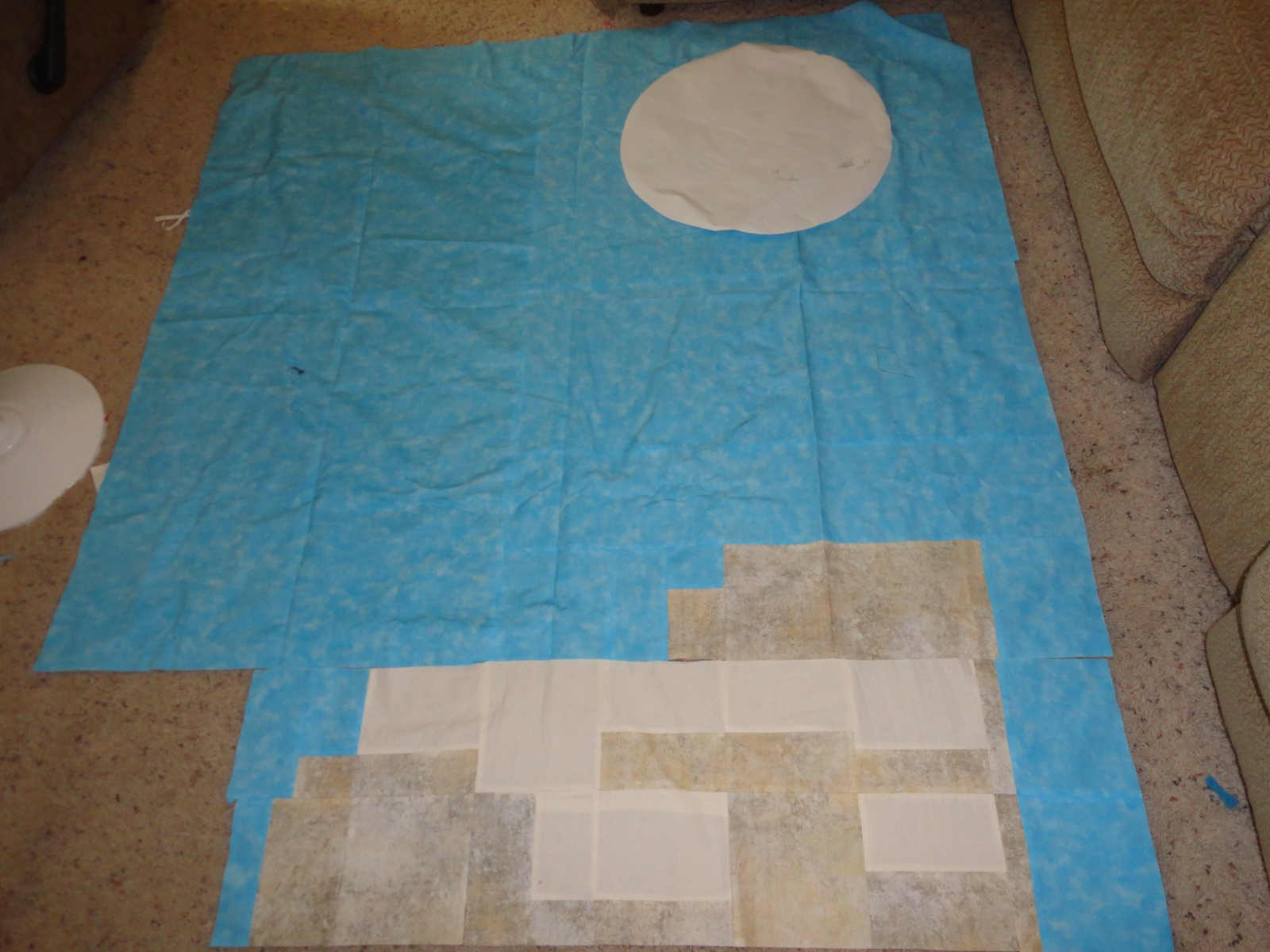 Here's what it looks like with a paper sun. I haven't even cut that out yet. I am worried about getting an actual circle. I decided I was done with circles after the 7 Seconds quilt, but here I am again. I know, this time is much different, but circles are difficult no matter what. I really have very little left to do on the piecing. There is a lot of applique that needs to be done, and I am still on the fence about how I will applique the roofs and the sun. I think I need to try something new. Again.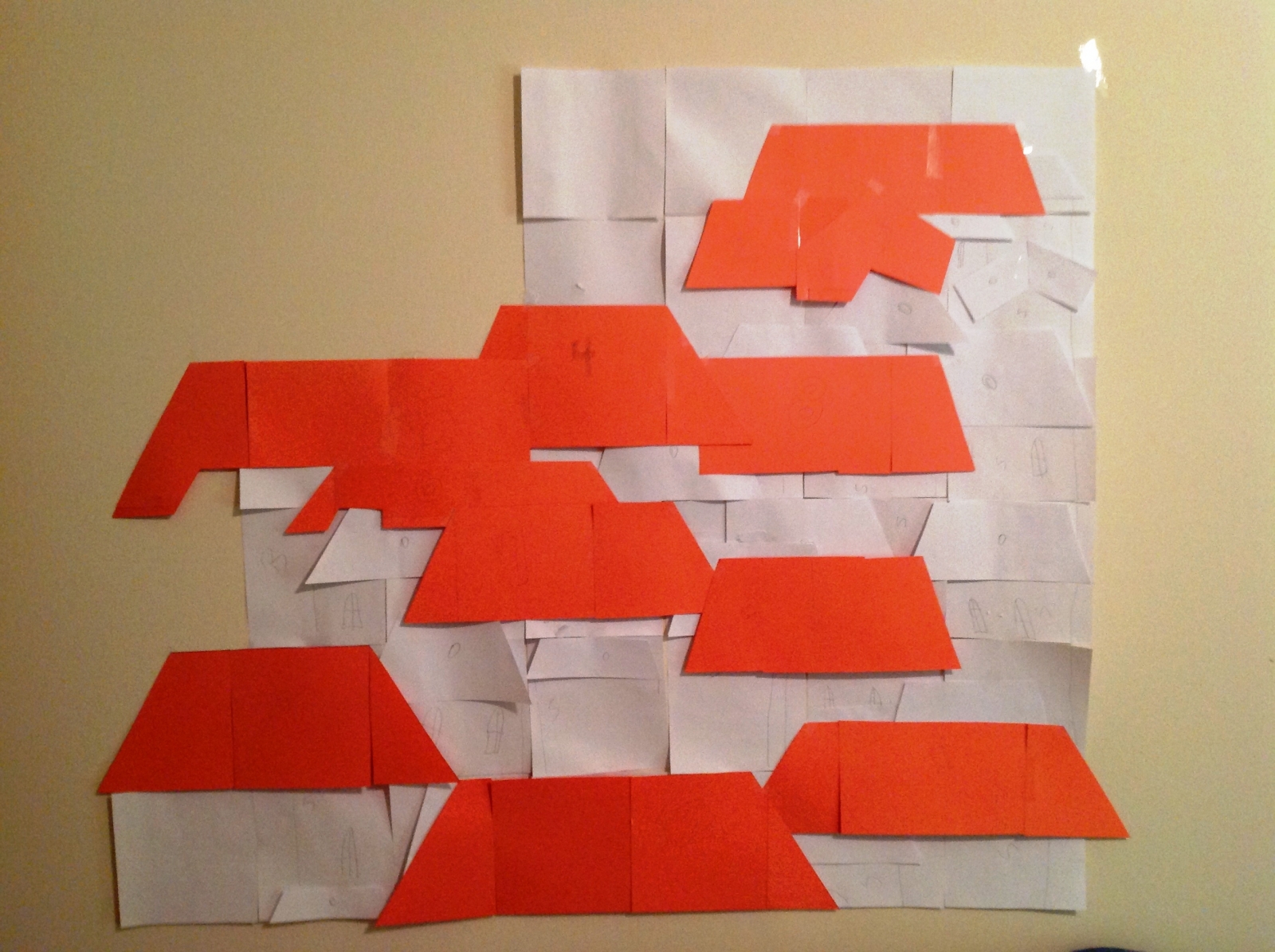 I finally found the right fabric for the roofs. This is my final paper version. It will need to be tweaked as I work with the actual quilt top. I hope to have all of these cut out early in the week. Maybe, I can be done by the end of the week?
I just started looking at the Gates plan today. Summer quilt #5 is on hold. I have not done much about it the last two weeks. I also have not watched Lost Angels.
I am almost caught up with all of the SideOneDummy Podcasts. I need to listen to this one. I am also hoping to start listening to the Anxious and Angry podcast. I book marked it before the first episode even aired, but I haven't listened to it yet. Mostly while piecing this "Under The Sun" quilt, I have been listening to Home by Off With Their Heads. I've been sneaking in the Damn Mondays too because I just cannot listen to that EP enough. Here's a cool video for "Don't Make Me Go" by Off With Their Heads: