Summer of No Pants 2014 - Post #5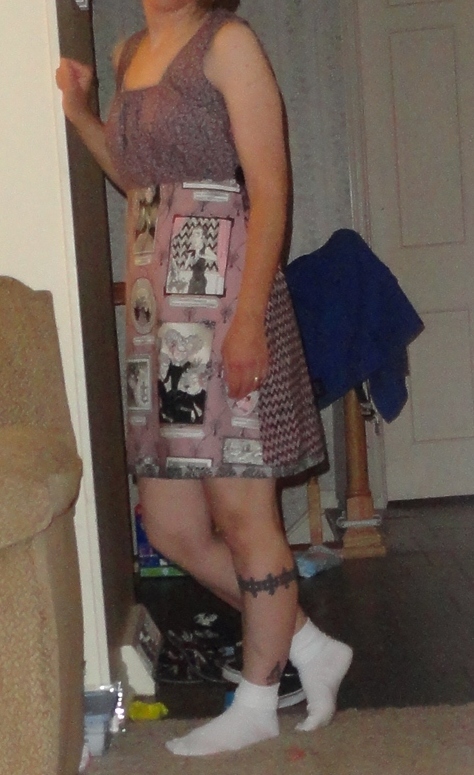 Last week, I quilted during the day and worked on this dress at night. I bought the awesome Ghastlies fabric at least 2 years ago, and I always figured I'd make this dress which is a Kay Whitt design! It's a McCall's pattern #6123. I am done with patterns from McCalls for awhile I think. I ended up putting on some decorative buttons to cover up a mistake. You can't see it in the picture.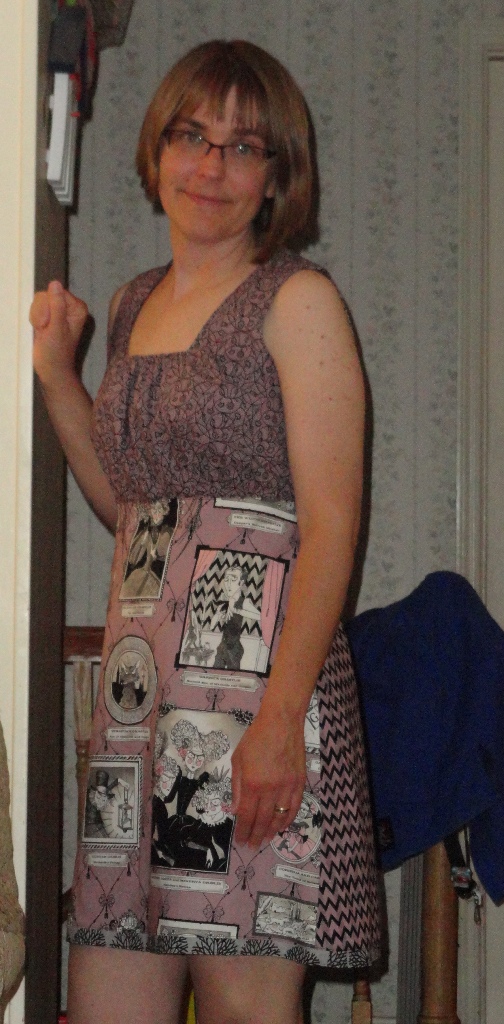 Next, I'll be working on skirts for my children plus to send off for Skirting The Issue.