Summer of No Pants 2014 - Post #4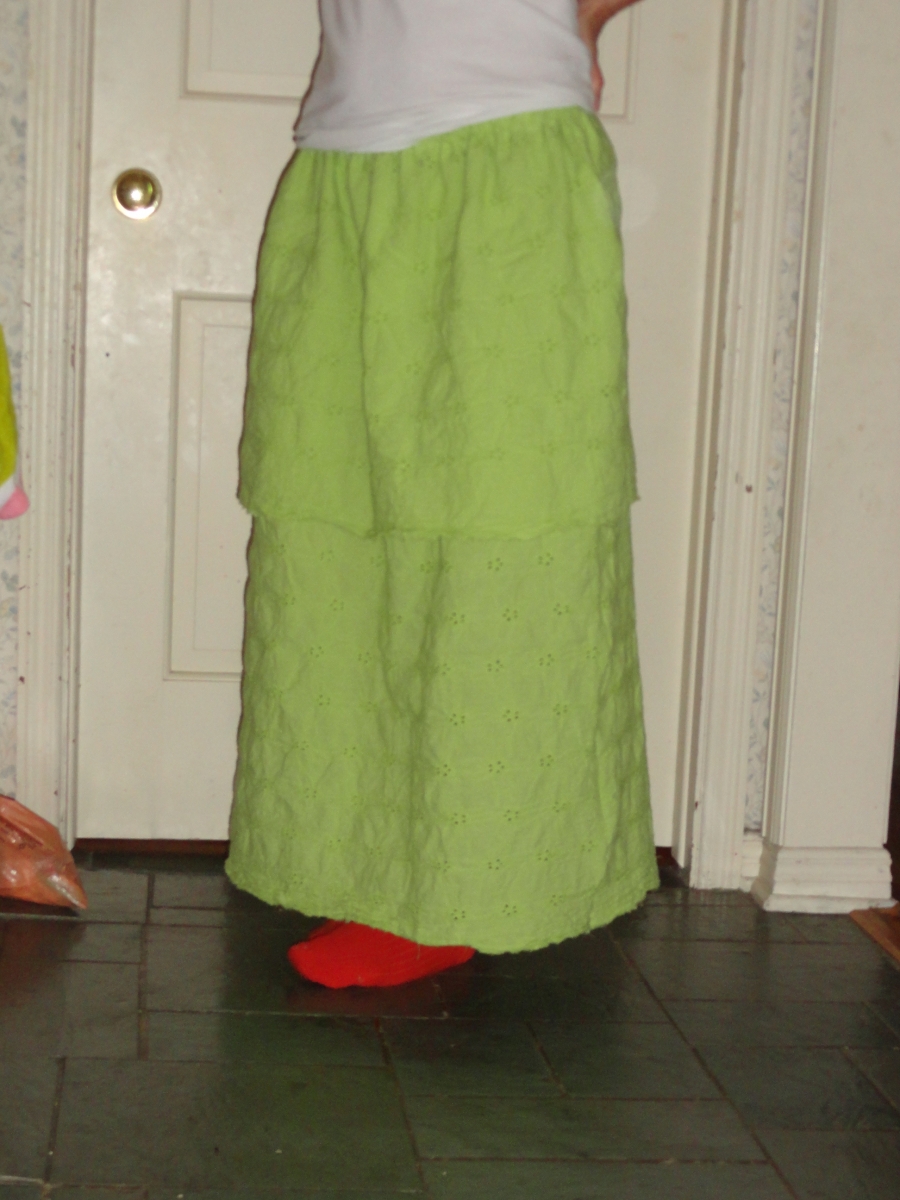 This is my new skirt. I bought this eyelet fabric the other day. It's 54" wide I believe, and it was very inexpensive, so I purchased a yard and a half. I have been feeling behind on my sewing and especially my Summer of No Pants creations, so I wanted to make something quick and easy. I took my fabric and laid it out flat. I then folded one of the edges with a selvage toward the other selvage 16.5".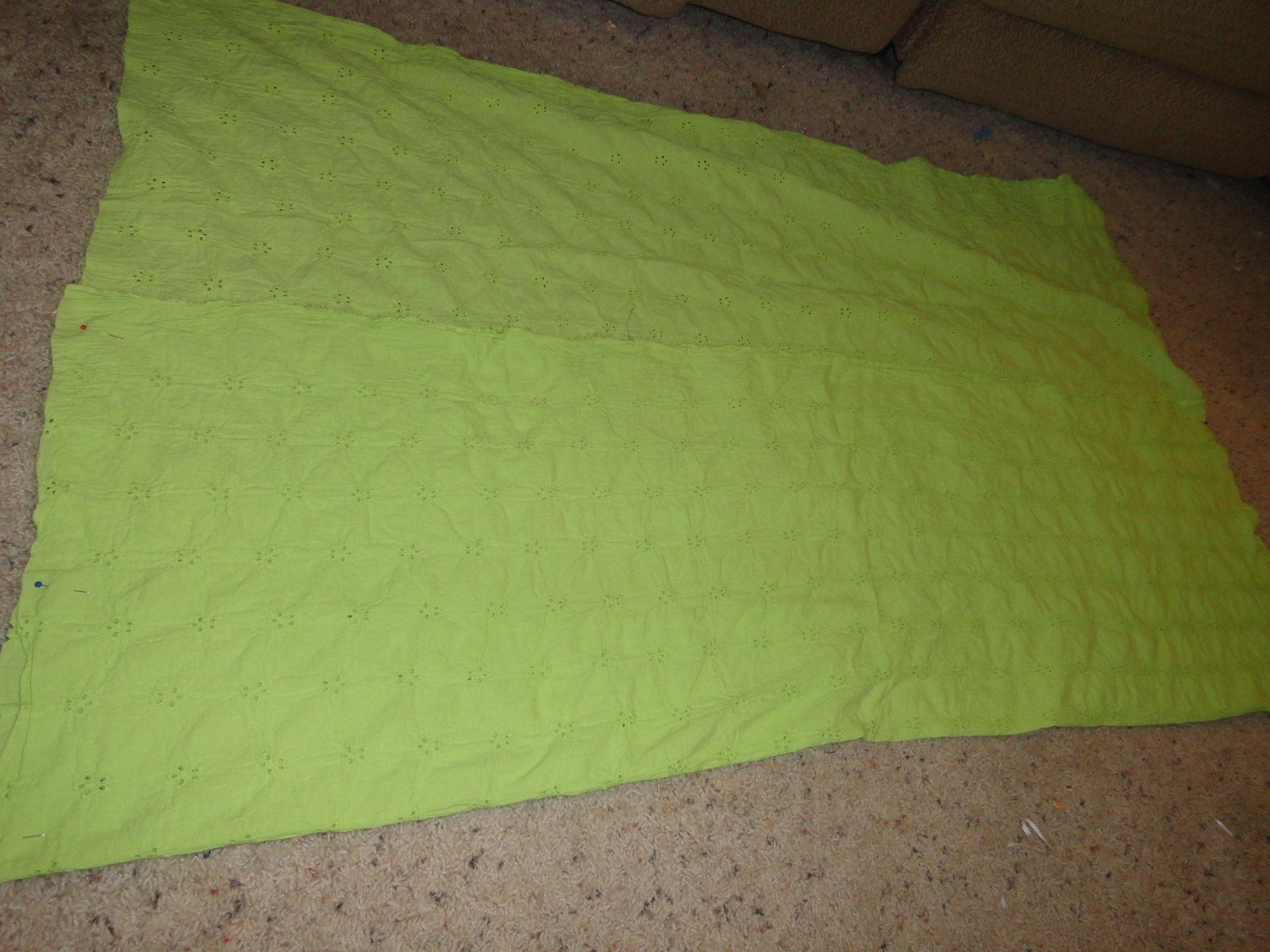 The eyelet fabric is lime green and see through. I knew I didn't want to put in a lining as that would defeat the whole quick and simple part of my plan. I pinned the sides, then pinned right sides together and sewed. Now, what I didn't realize at this point was that I really didn't want the outer layer to be sewed to the inner layer. I did have to go back and detach them. If I did this again, I would make sure to remember not to attach them this way.
I did not sew all the way from bottom to top. I left about 2 inches open at the top, so I would have a place to put the elastic.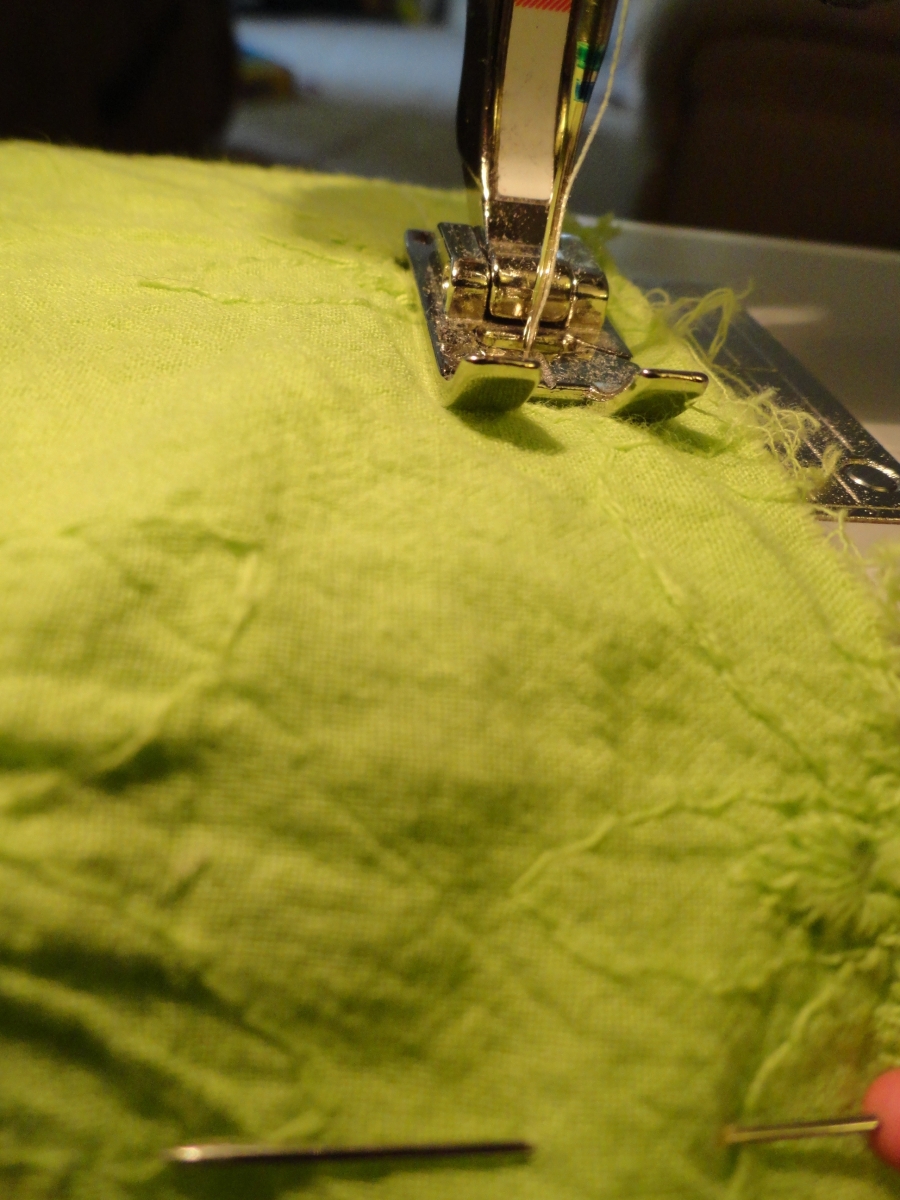 Next, I sewed very close to the top edge to secure the top part of my casing.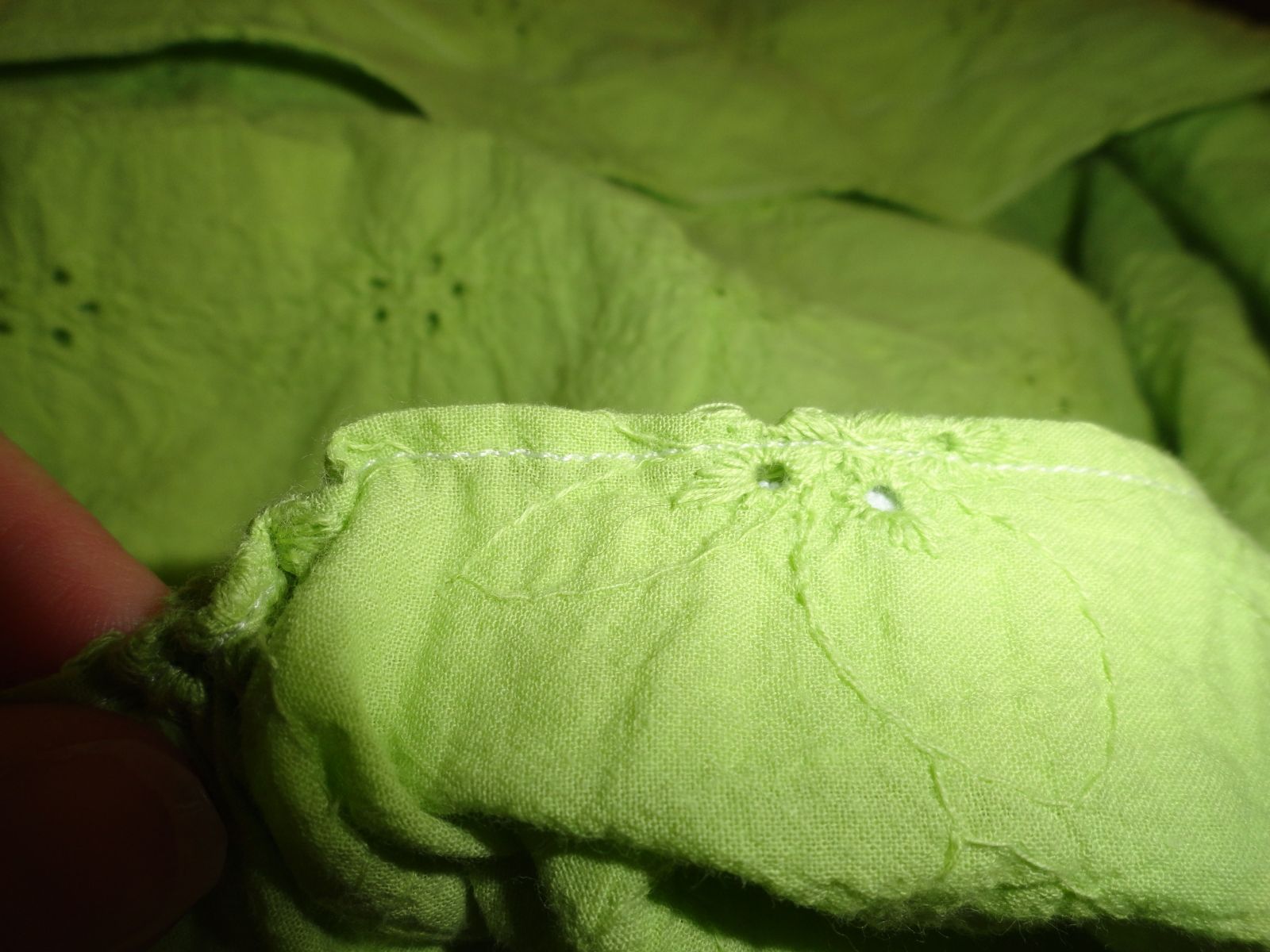 Then I sewed all the way around about 2 inches down to make the casing. Next, I inserted the elastic.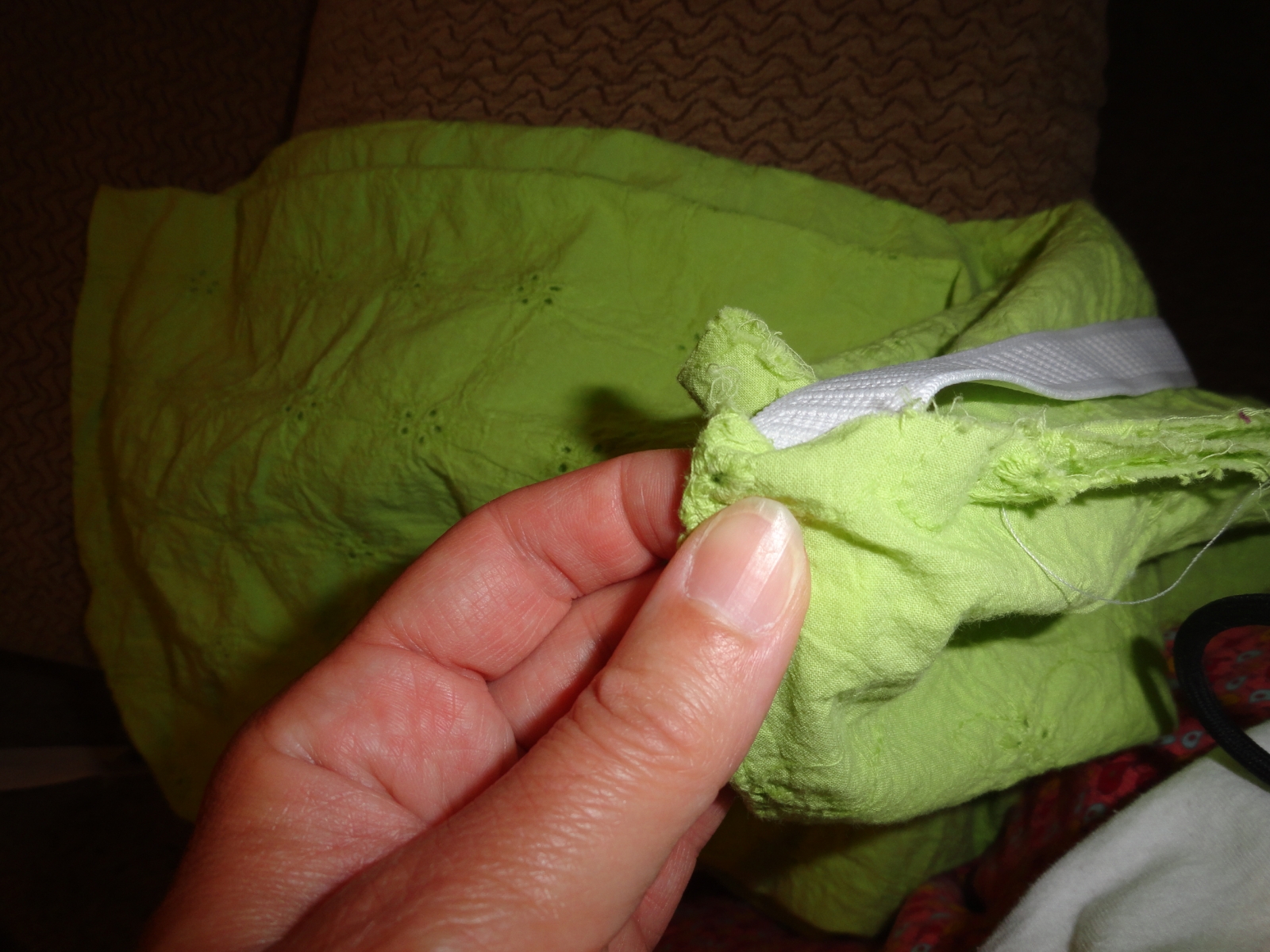 It got kinda ugly after this. To close the casing, I tucked in the fabric on one side of the opening and then sewed everything (elastic included) together. I do not wear short shirts, and I do not tuck my shirts in, so I am pretty sure this ugliness can be kept to myself.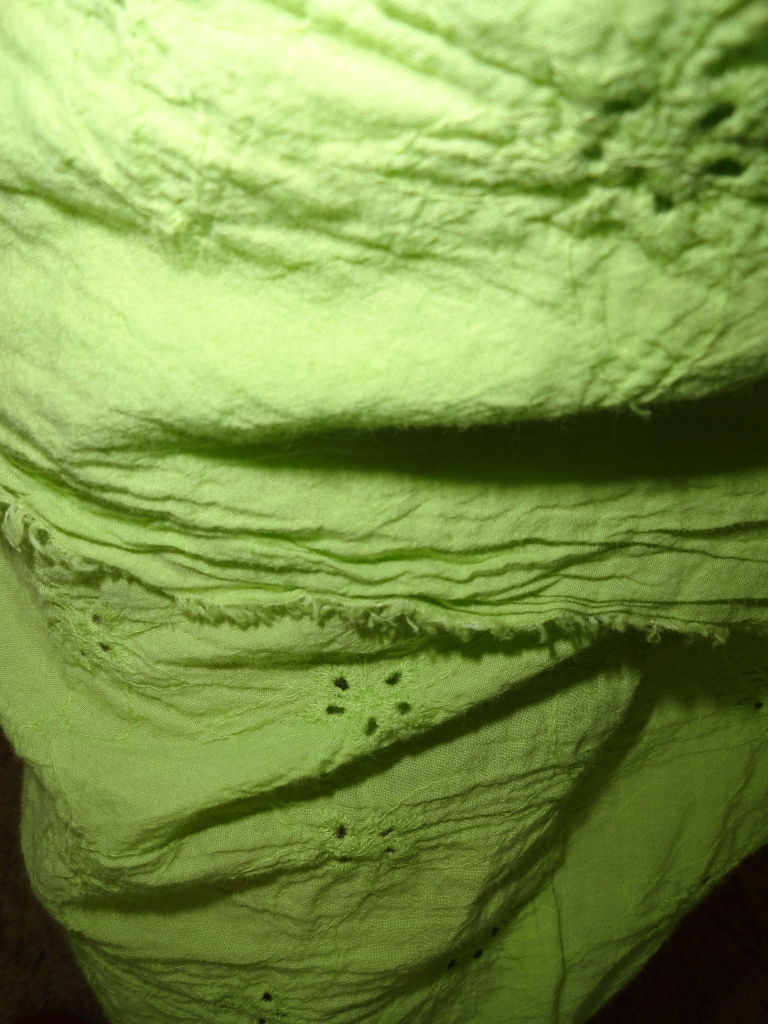 The selvage is quite nice. No hem needed. I haven't worn this one out yet. I hope it looks good with a t-shirt because I still have not sewed up any tops for myself!