Summer of No Pants 2014 - Post #1
My friends gift fabric to me now and again. It's wonderful. I have gotten sheets, tables linens, curtains, and new fabric. A friend of mine gave me some knit fabric, already cut out, that she bought a long time ago. She never got around to making the pattern, so she decided to give it to me. I am not one to wear knit on the bottom half of my body, but I really wanted to make a skirt out of what she gave me. Here is my new old skirt.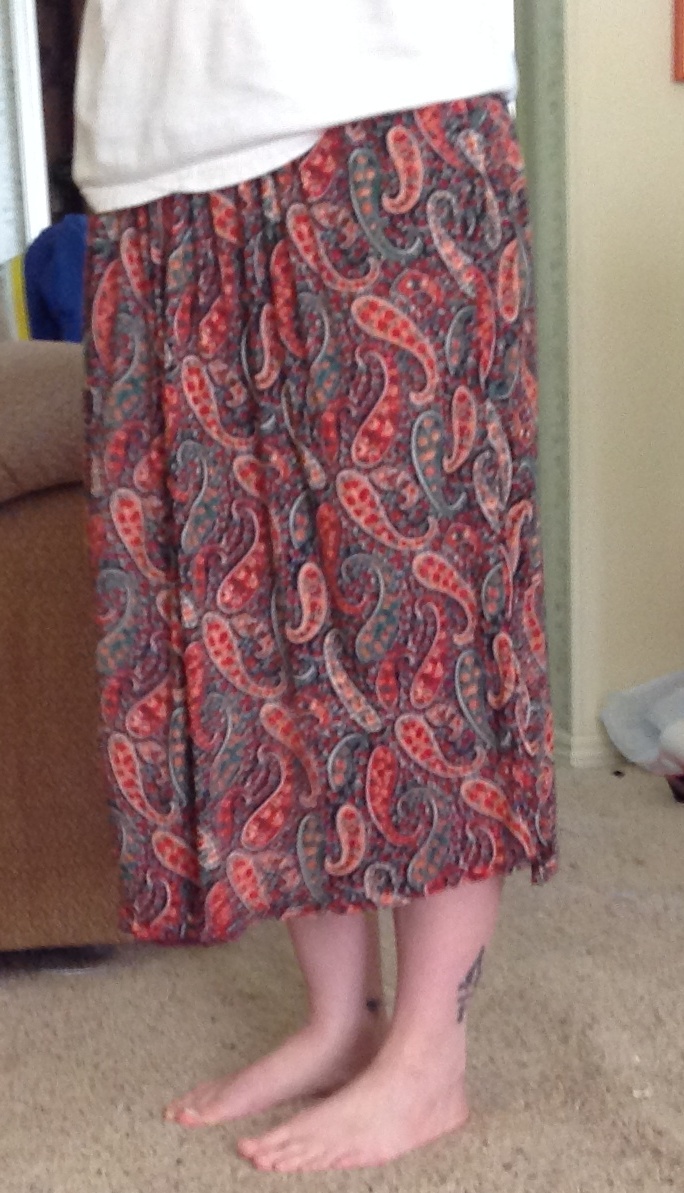 I had my 5 year old take some photos. I think the skirt probably looks better in person.
I will be working my way through some of the other gifted fabric during the Summer of No Pants. I've got BIG plans for those curtains...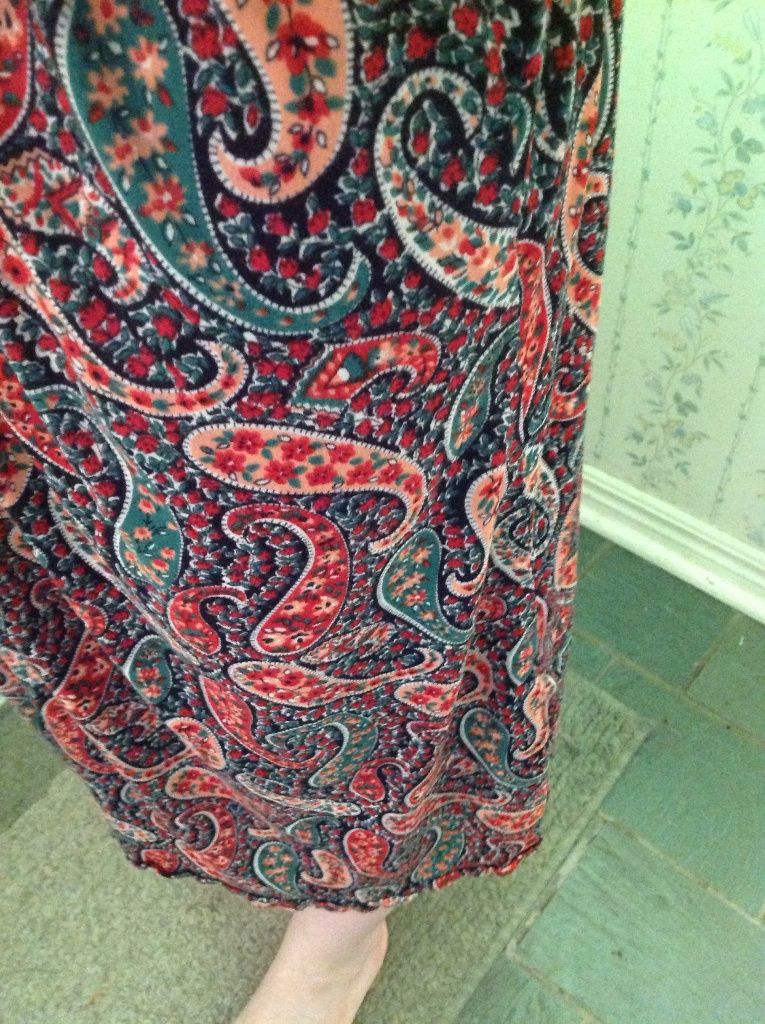 I also have a Kay Whitt pattern already cut out. I am slacking a little because I am working on quilts this summer too. I hope to have 1 dress and 3 skirts done by the end of July. Happy Summer of No Pants 2014!