Simplicity S0902 and BOTM!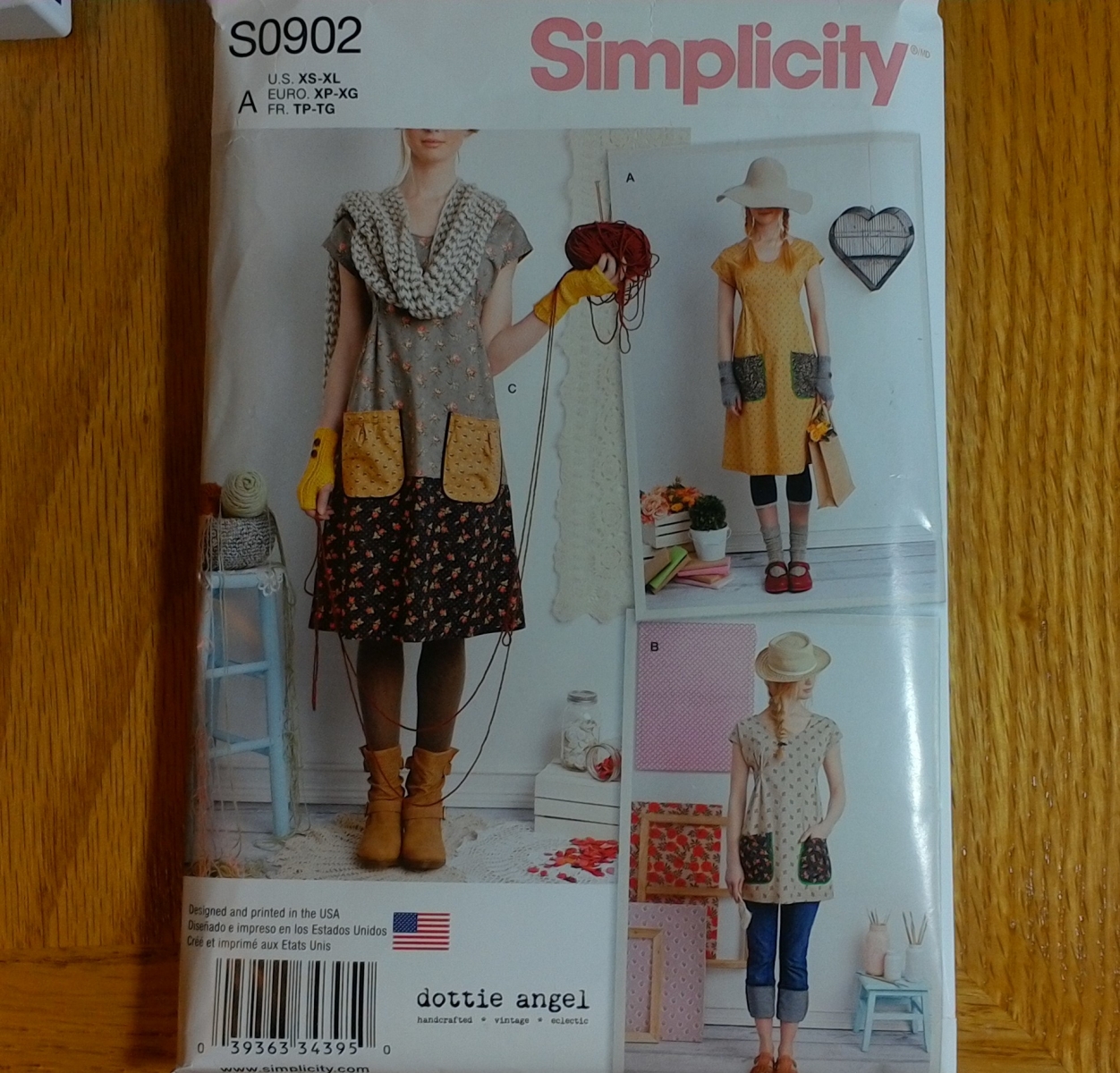 Normally, I don't make the big name brand patterns. They make me nuts as the directions never seem to make sense to me. I keep trying though. This one caught my eye. It is so pretty and so me.
Awhile ago I went to a moving sale for a local quilt shop. I bought I remnant of something like 8 yards super cheap. That seemed to be the right fabric for the project as I knew I would have enough (tons) left over if I screwed everything up.
The cutting went quick. There were only 3 pieces to the pattern. I measured at an XS, but I cut a small. That was the right thing to do. The pockets were simple, and the dress was fairly simple to put together. Bias tape and I do not really get along, so I had to get over that as there is bias tape on the pockets, the neck, and the arm holes.
The only part I struggled with was the arm holes. I really didn't understand what I was supposed to do, so I did my best and it turned out fine, just not correct. Next time I will try to do it a little different. After reading and re-reading the pattern and looking at the photos, I think I understand what I should do next time.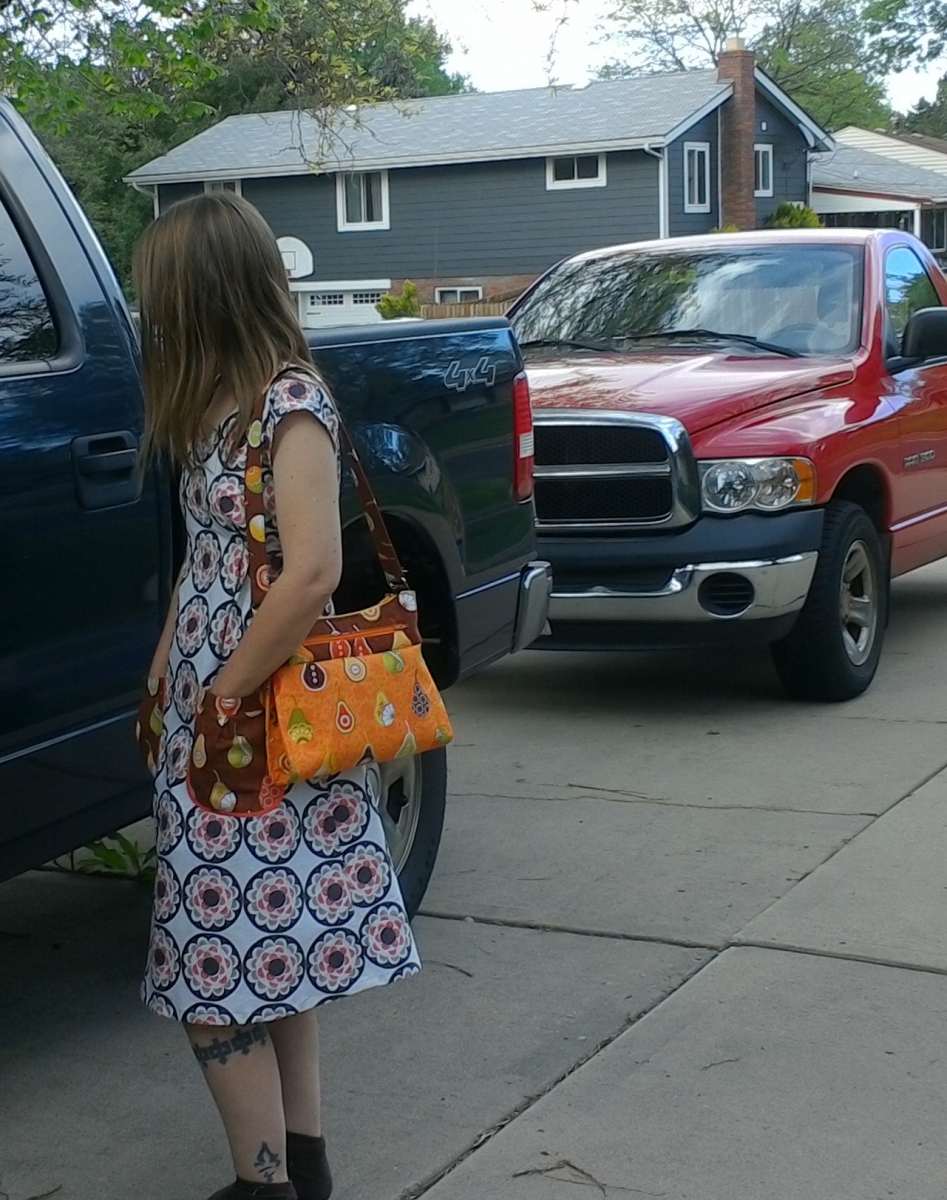 I probably should have mentioned that I made the dress to match the April Bag of The Month!
I also completed the May Bag of The Month.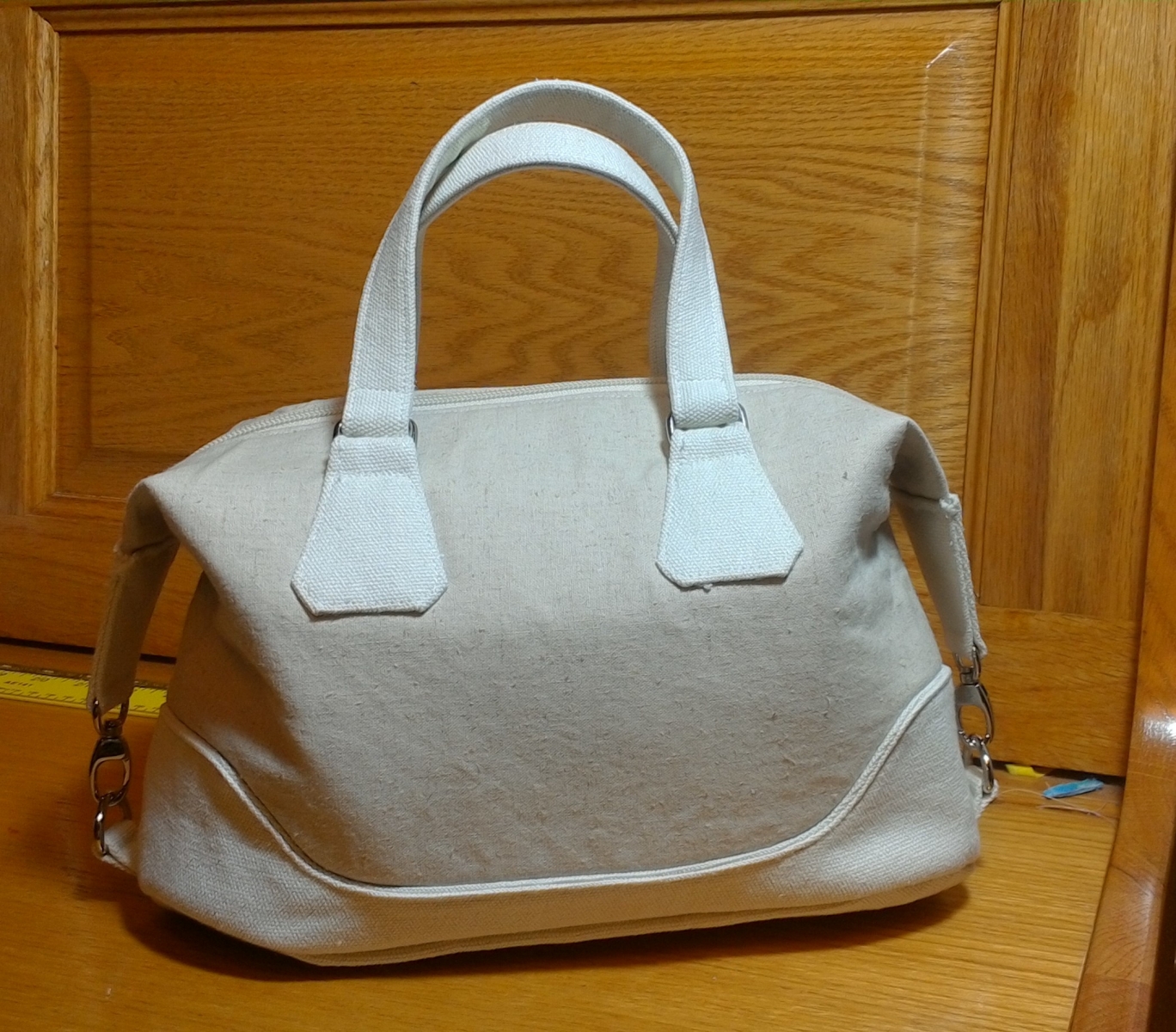 And check out these BINGO boards!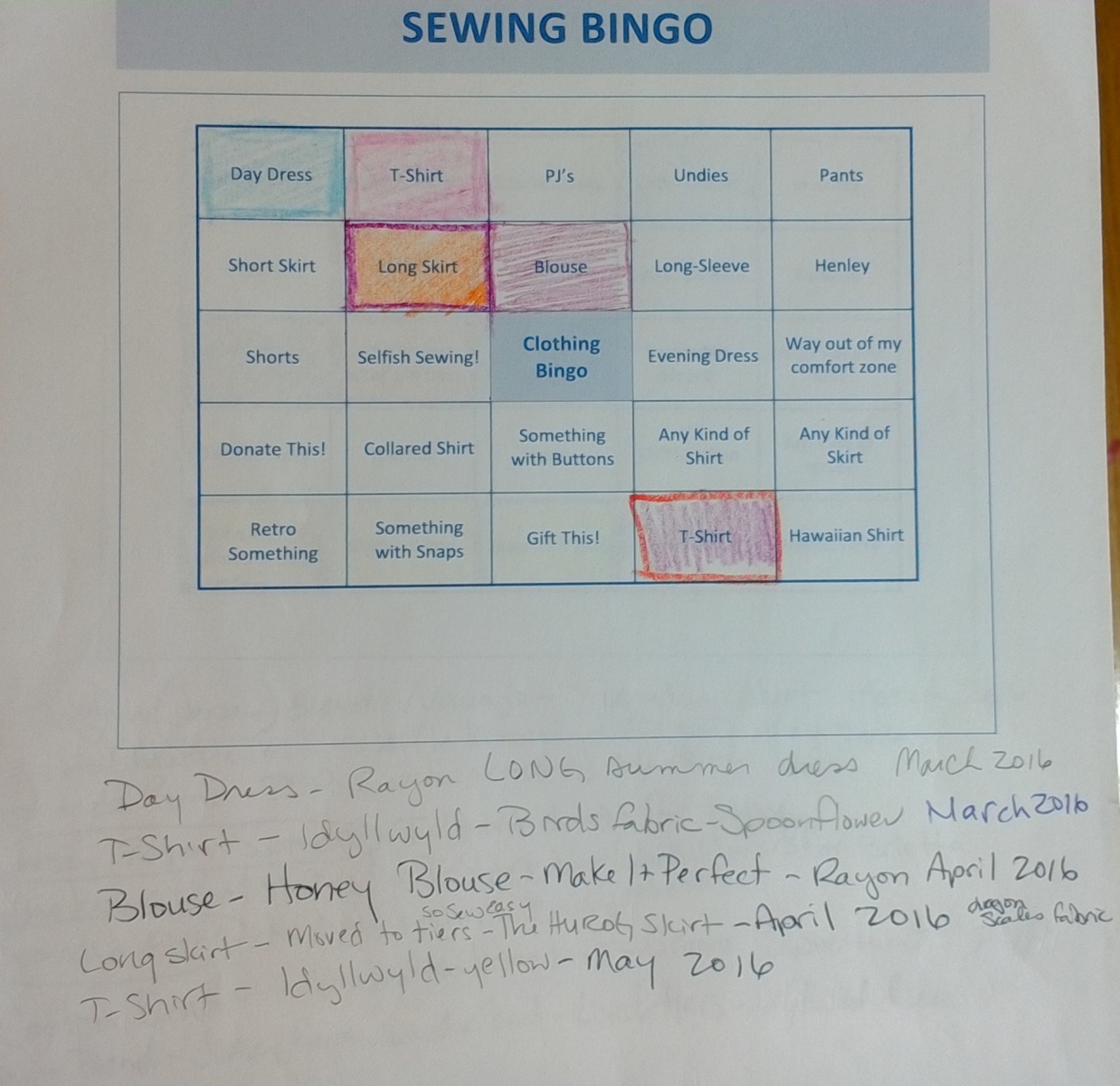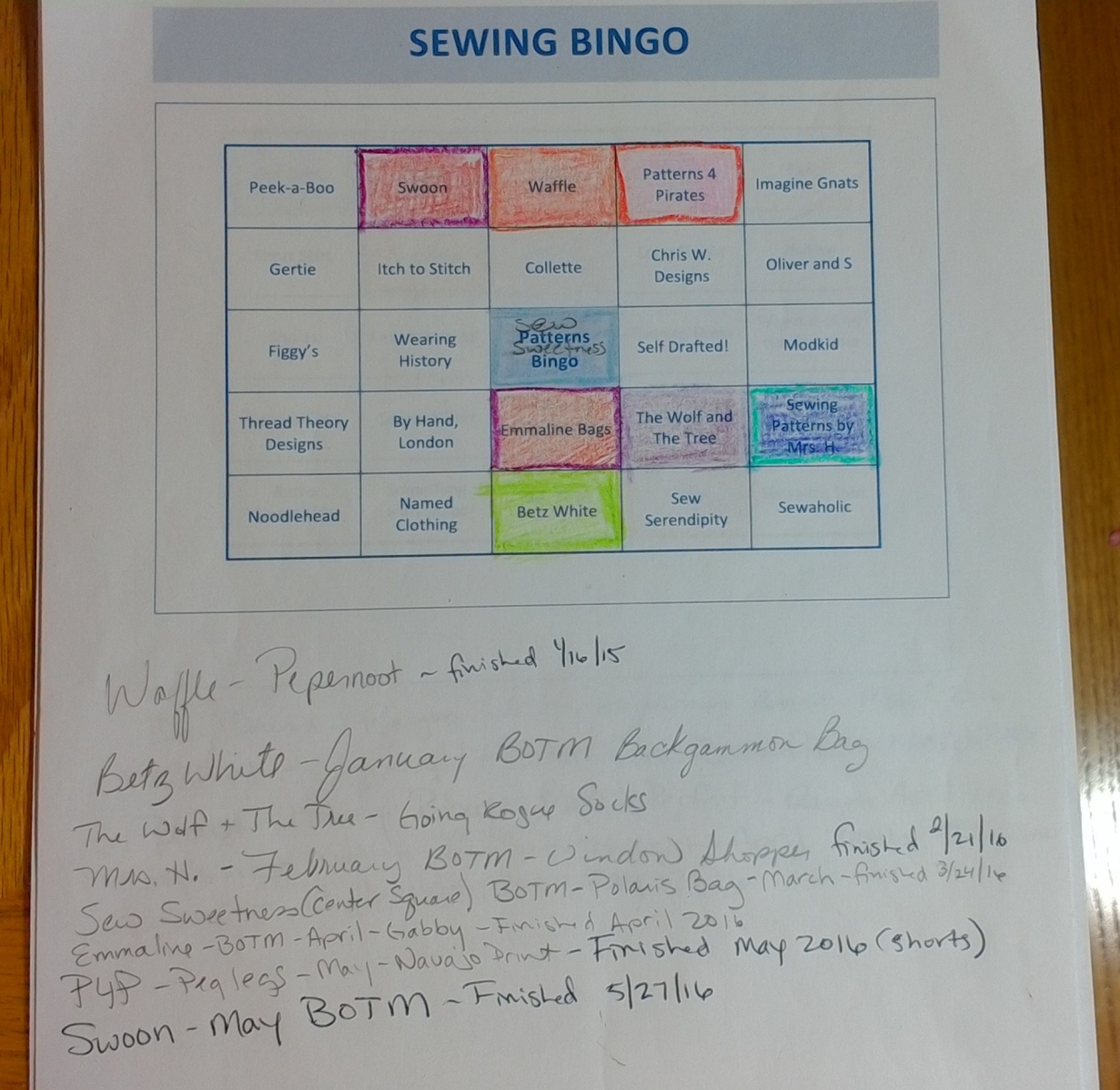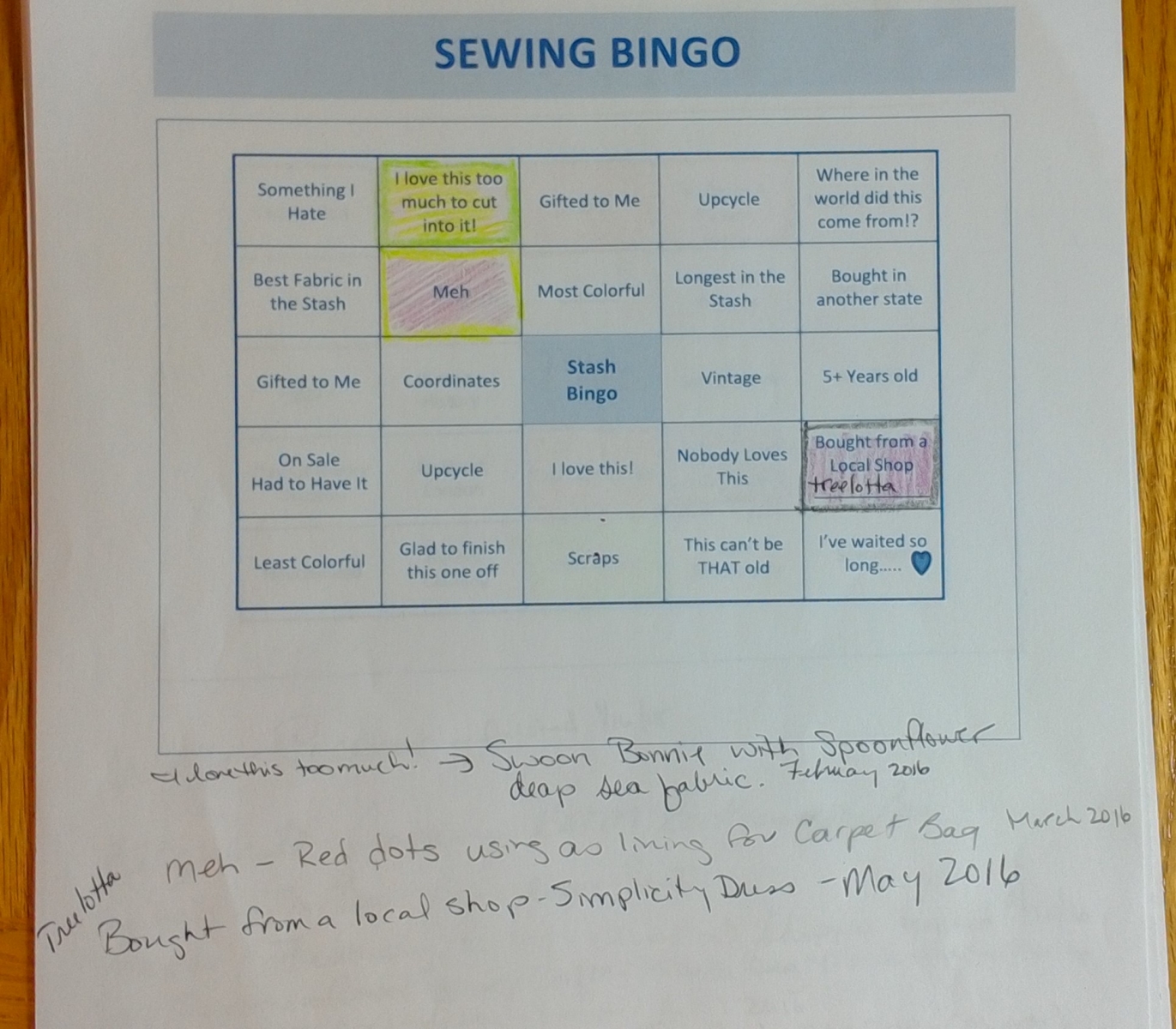 That's not even all that I've done. I mean, clearly I haven't been writing so...
No song again. That needs to change here soon. BUT here's and awesome quote from Raven's Strike by Patricia Briggs.

WooHoo! Maybe I'll write again soon. lol. June Bag of The Month is coming up quick!