Shirt Complete!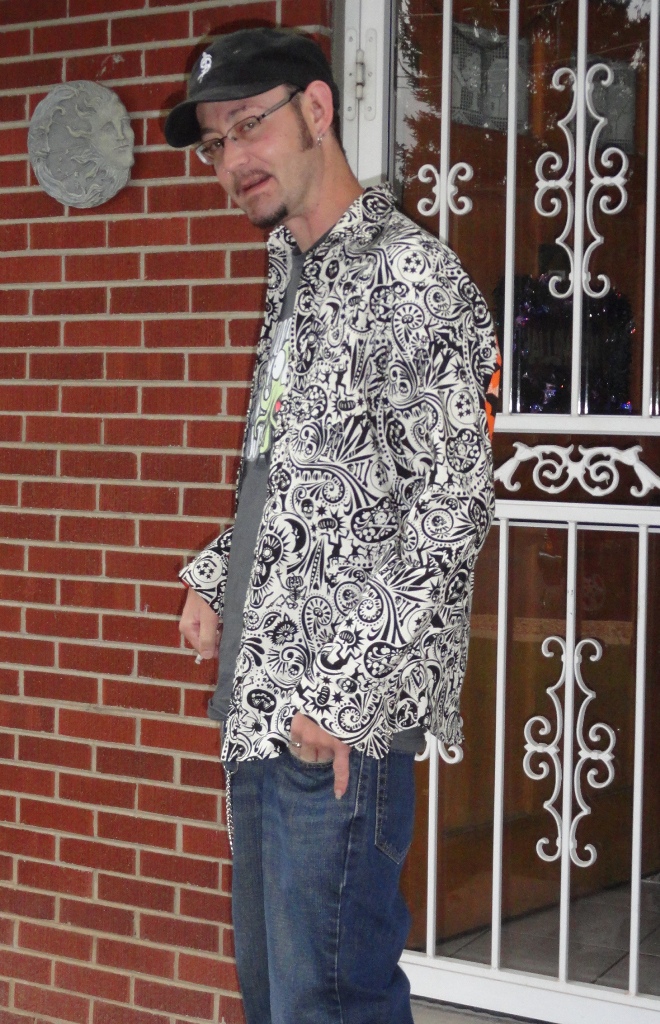 I made my deadline. Thank goodness. Phil's shirt turned out pretty cool.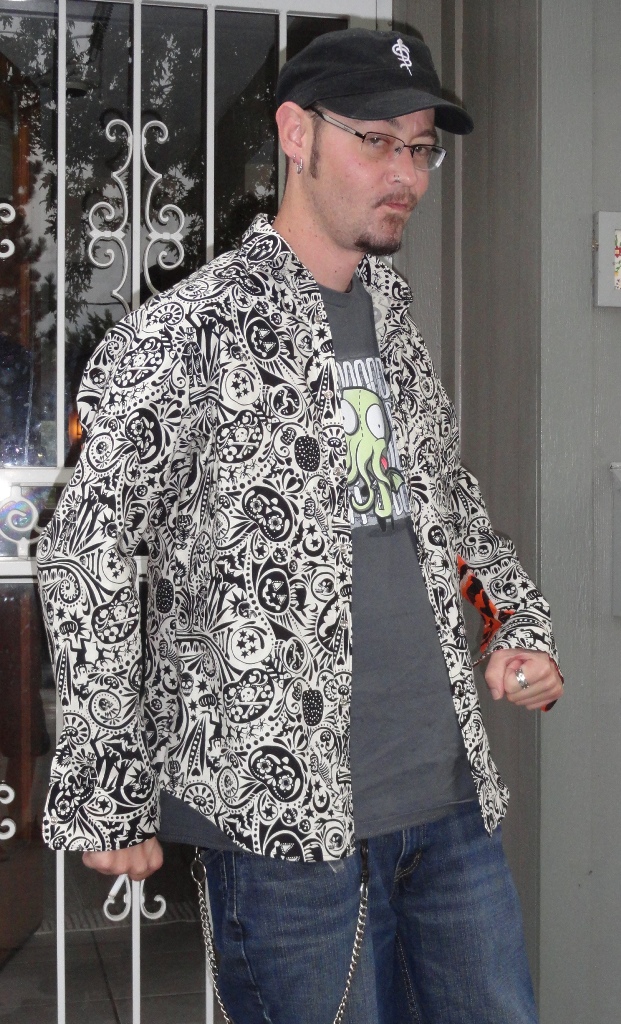 The back is pretty cool too. I added color to the sleeves.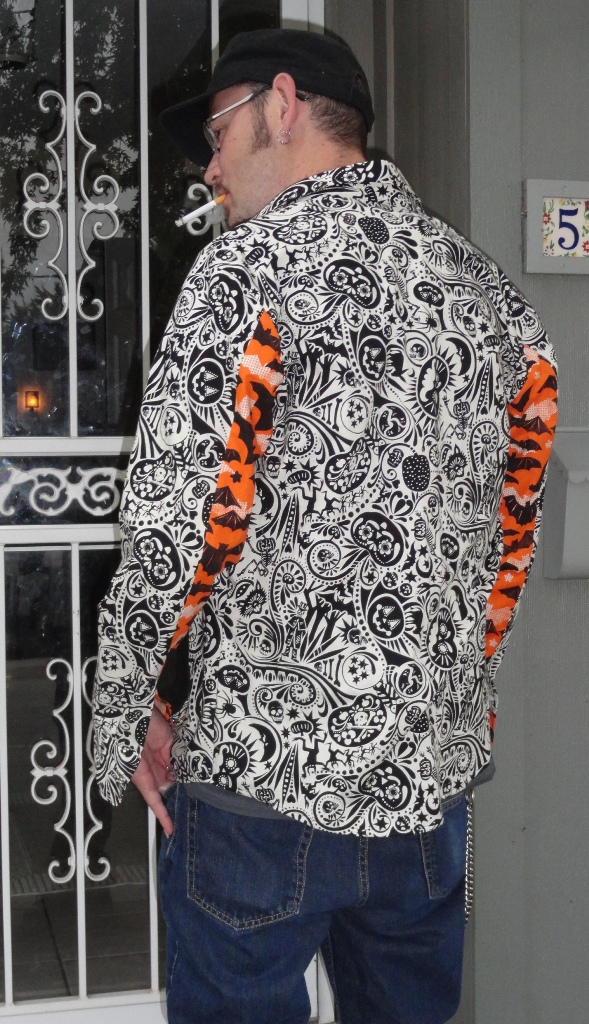 I also made it out to Chain Reaction Records today. I picked up a 5 song CD by Killer 82 Thanks to Josh. Go back and read my June 23rd post, and then go to the Killer Eighty Two site.
On the last post I wrote about Reason To Believe. I could not find any of their music during a quick search online. I did remember seeing The Next Door 7" at Chain Reaction. Today while I was there, I made sure I wasn't crazy. I'm not. Here it is. Go get it!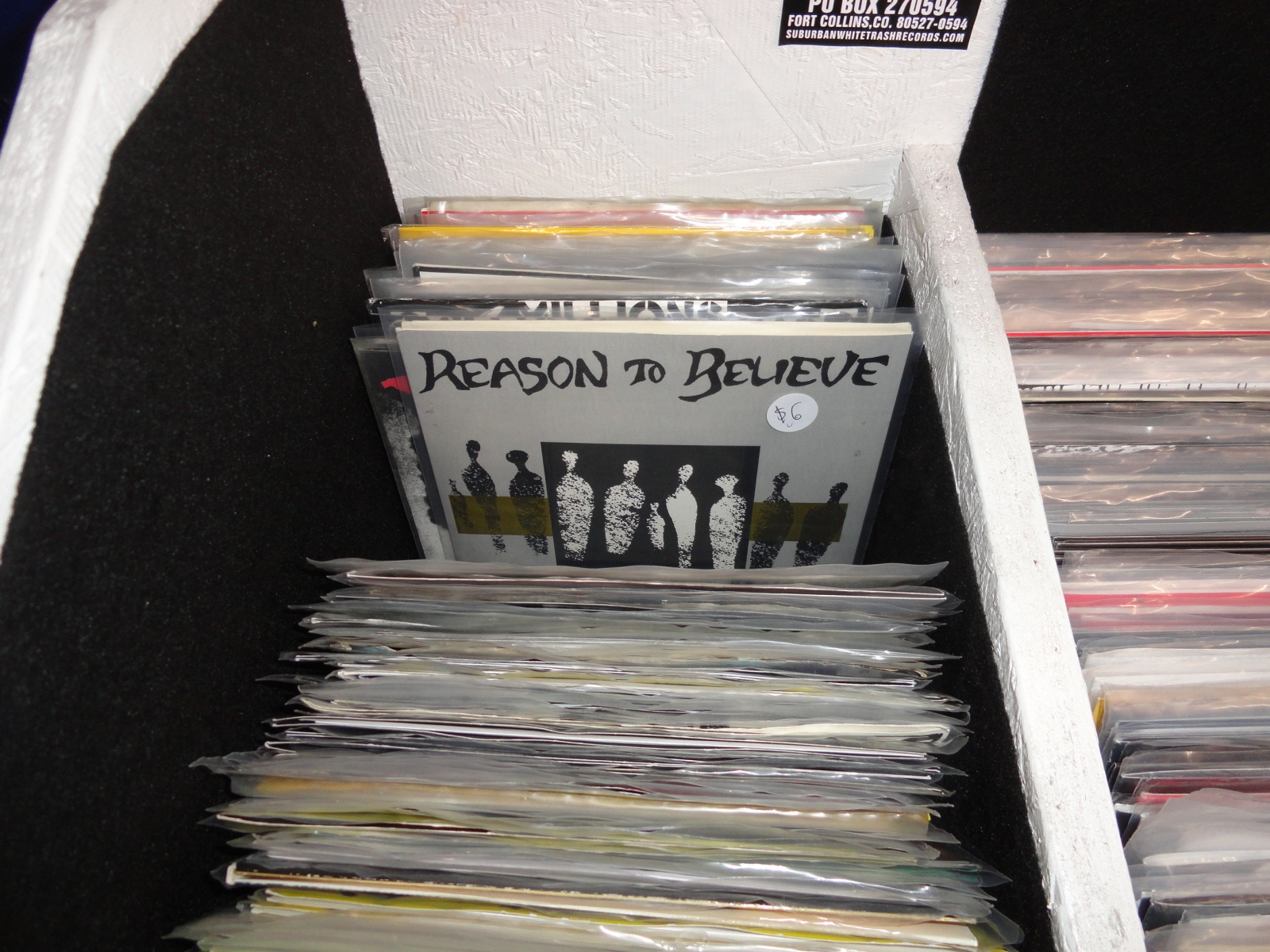 Here's a video of Killer Eighty Two: