Robin's Hood #2 or Will Scarlet's Hood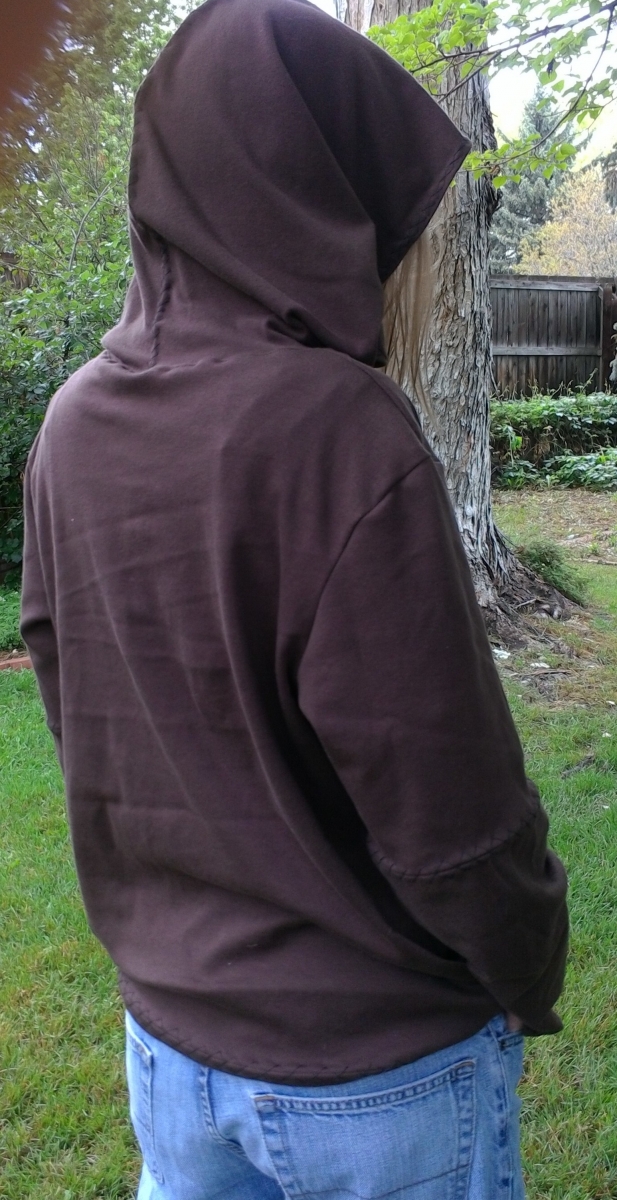 I love this one. For some reason, it makes me think more of Will Scarlet though. It is made out of interlock knit. It will not be warm in winter. I hand sewed X's across some of the seams. Lace-up front again. It's awesome. I will be making more of these.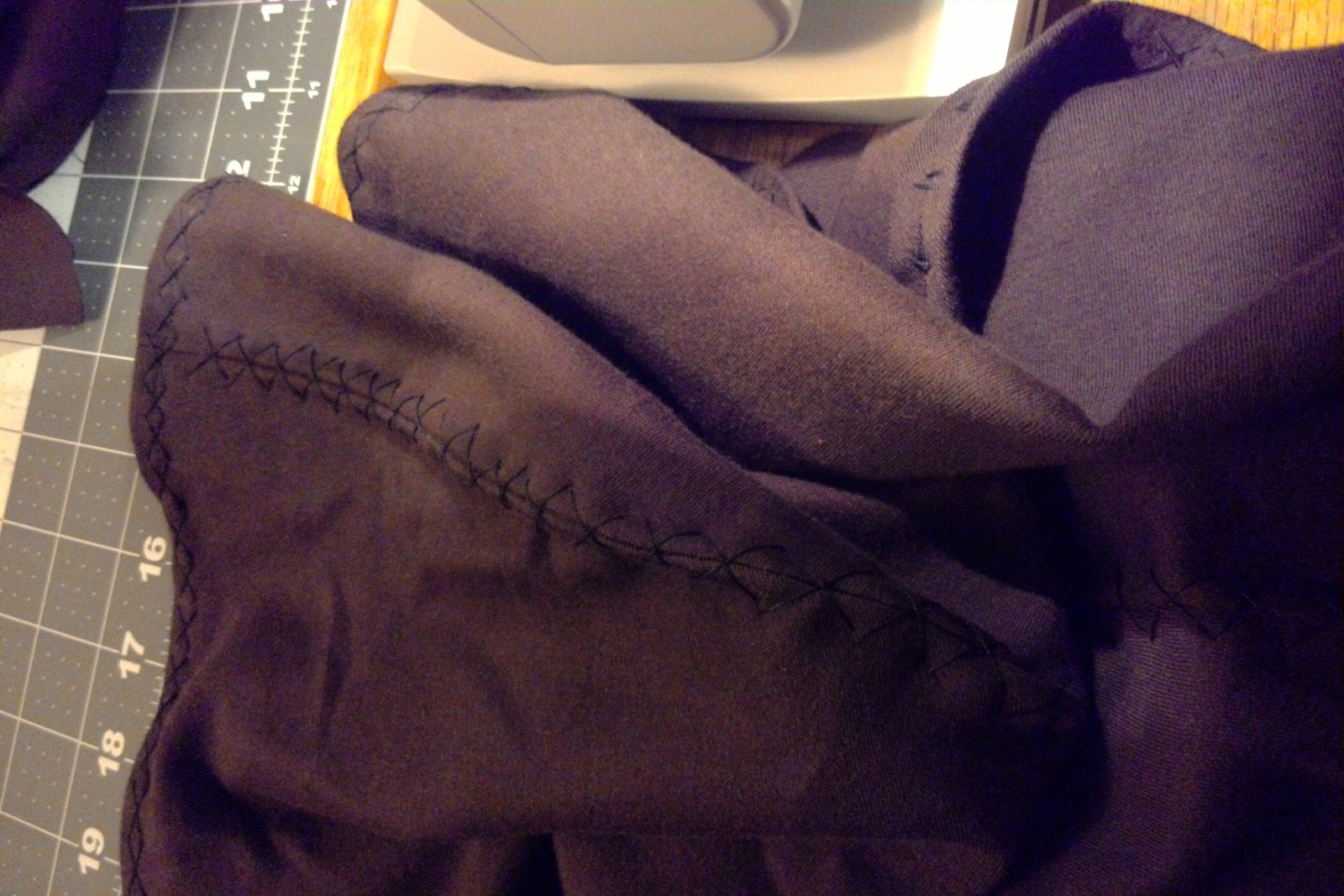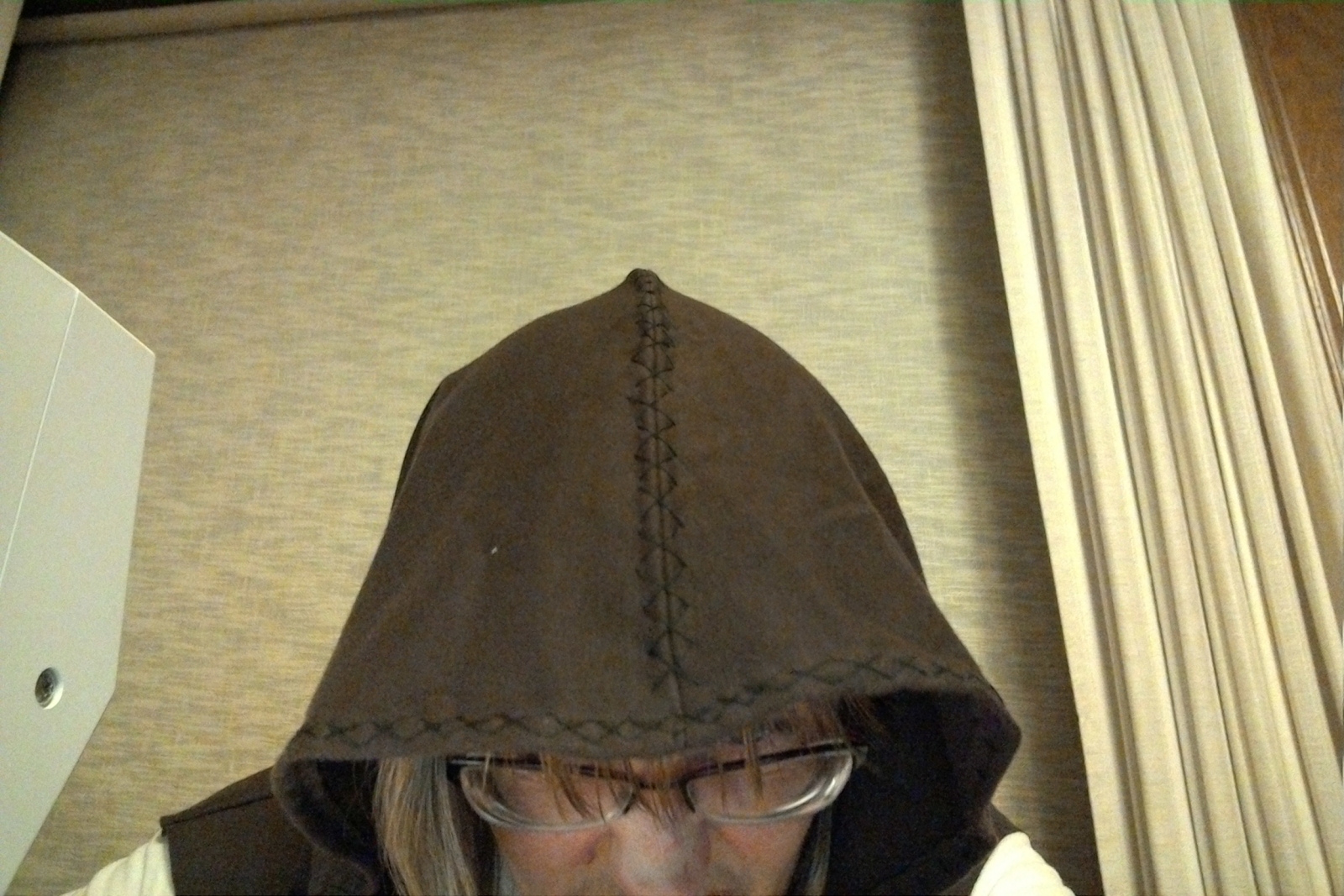 Not the best photo of the lace up.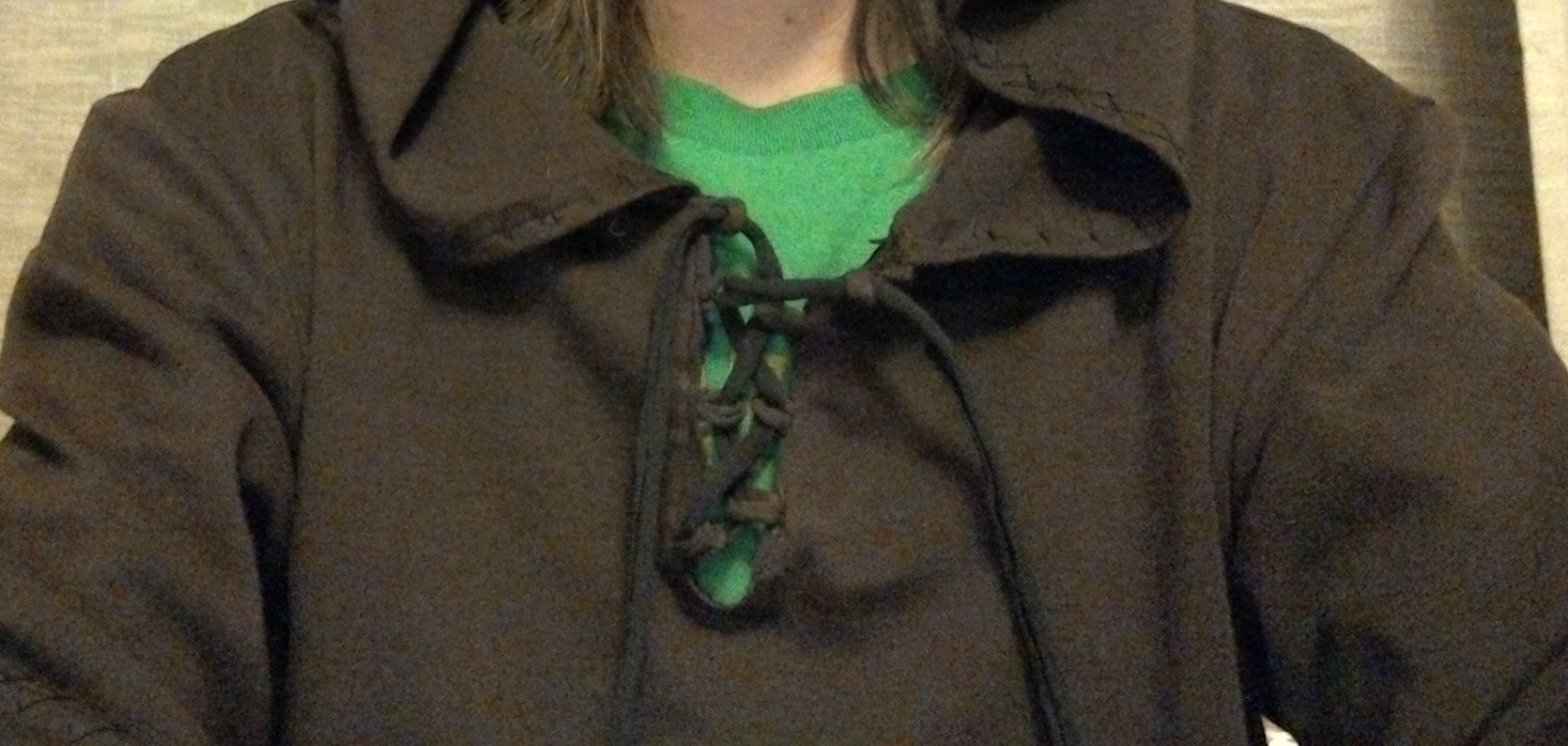 Here's a little montage someone put together of Will Scarlet.