Retail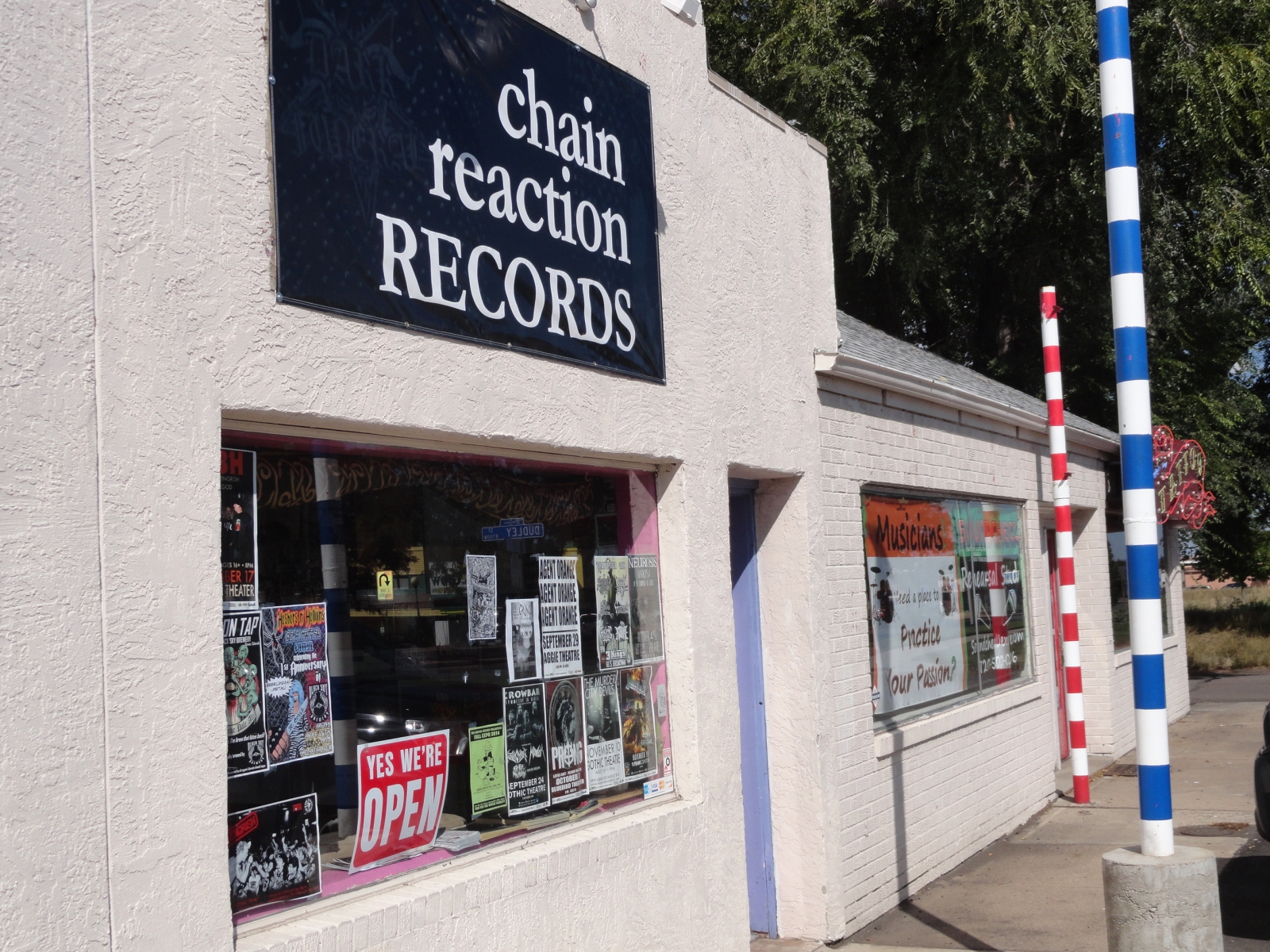 My greeting cards are now availble in Chain Reaction Records . Talk about exciting!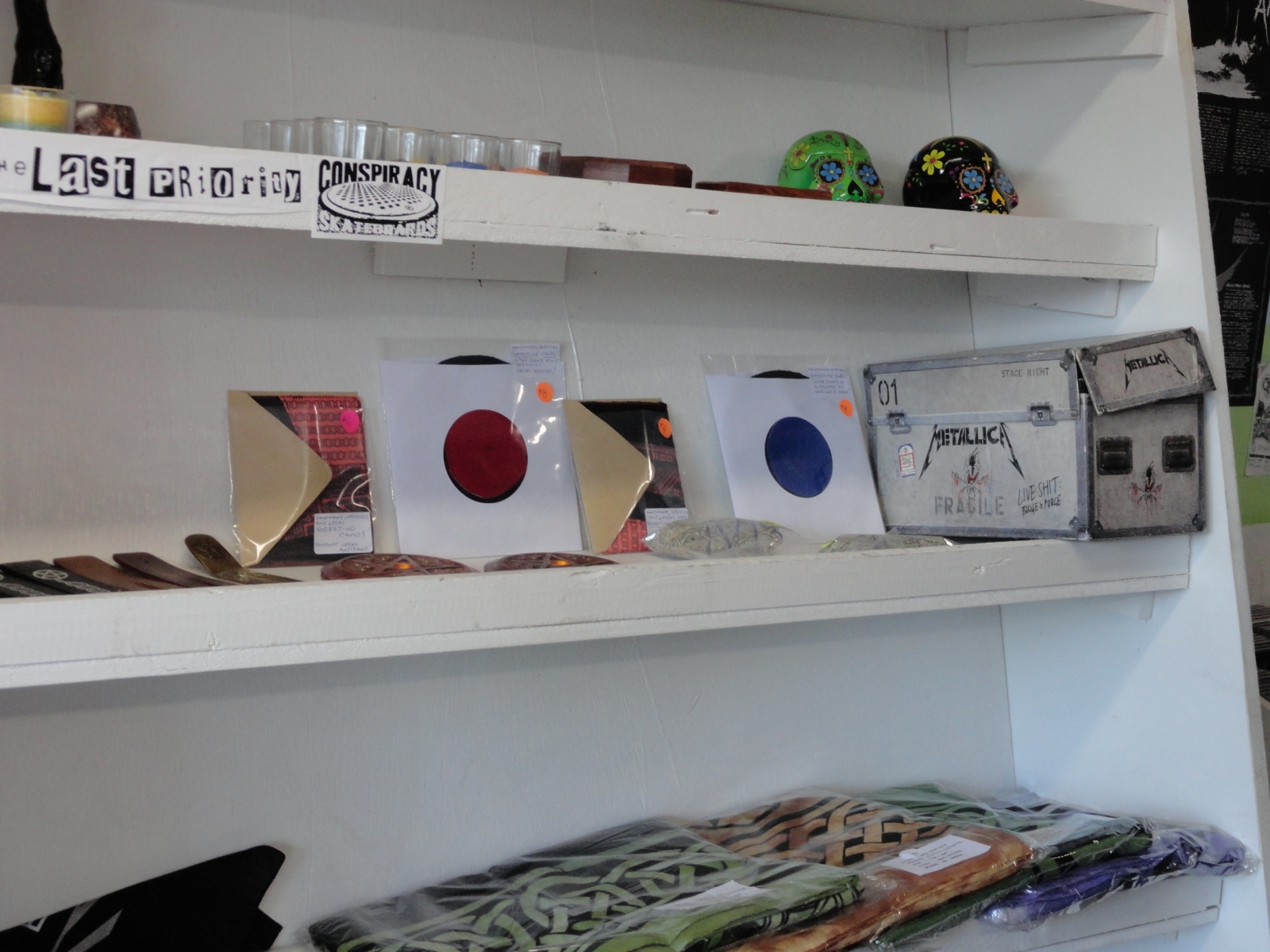 Here are some photos of the cards I dropped off last weekend.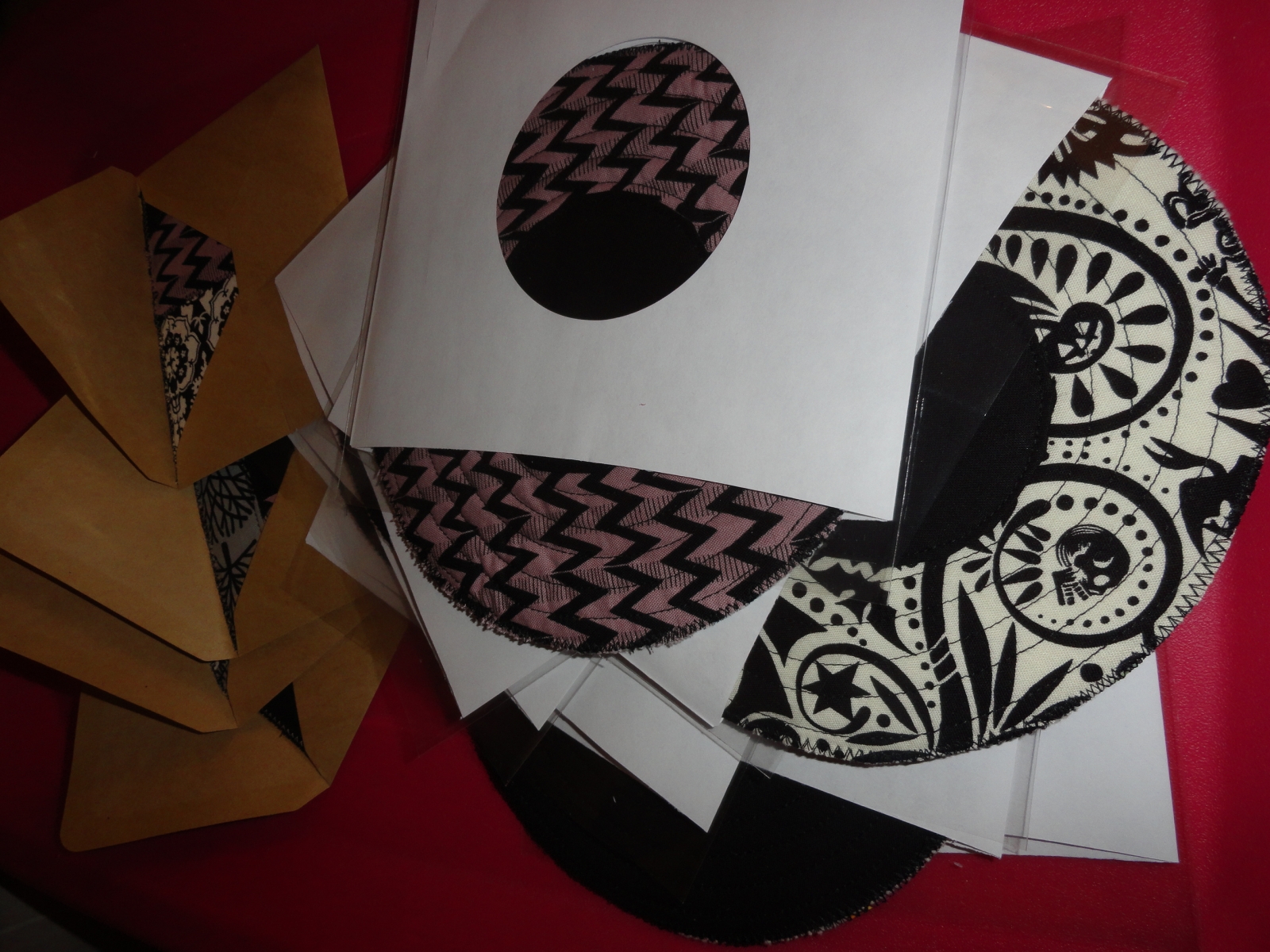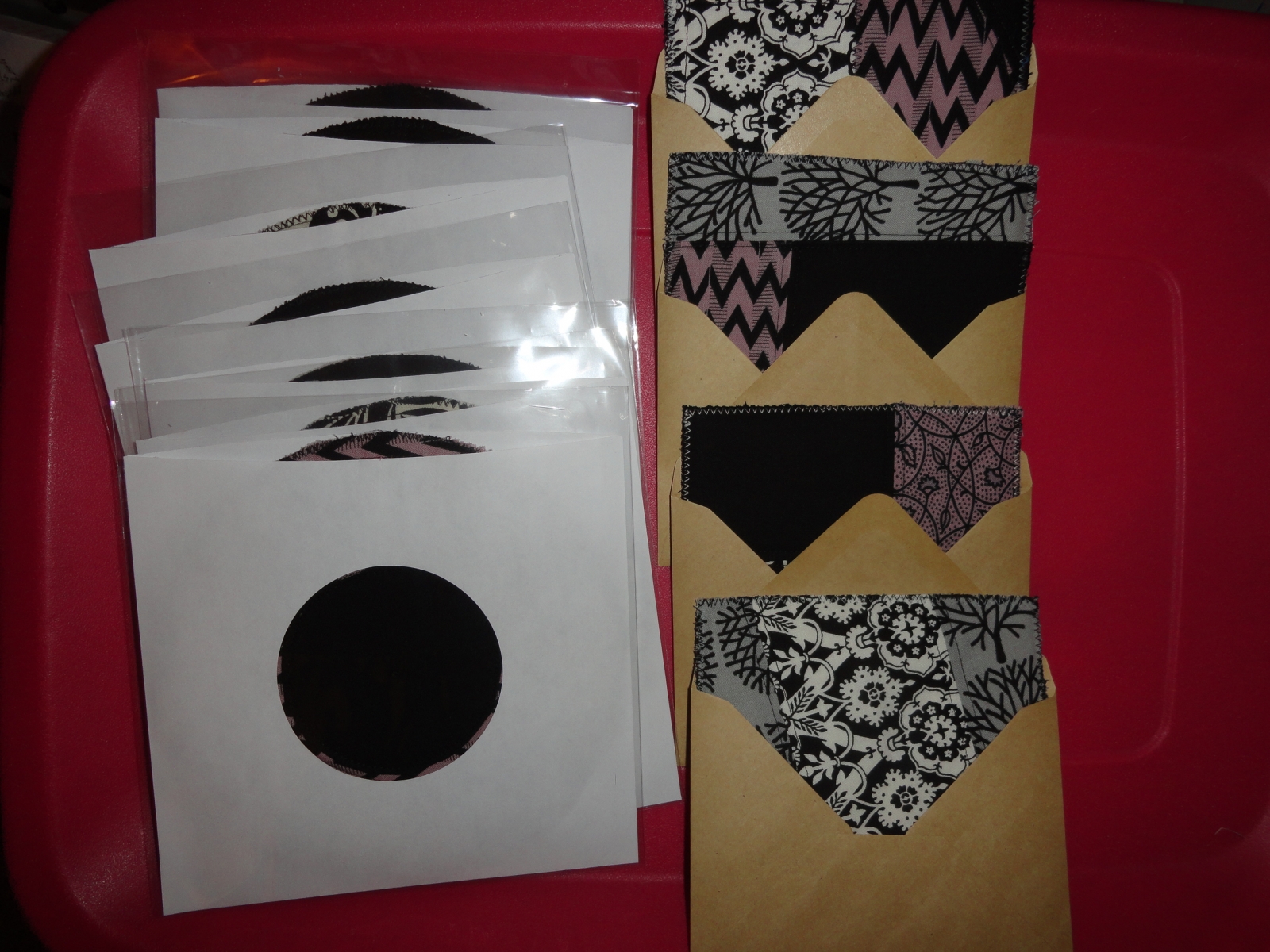 I have also been working in Phil's shirt but not much. My hope was to have it done by October 1. My excuses are: I've been sick, work has kicked my butt, and I drive all over the place everyday (much more than last year).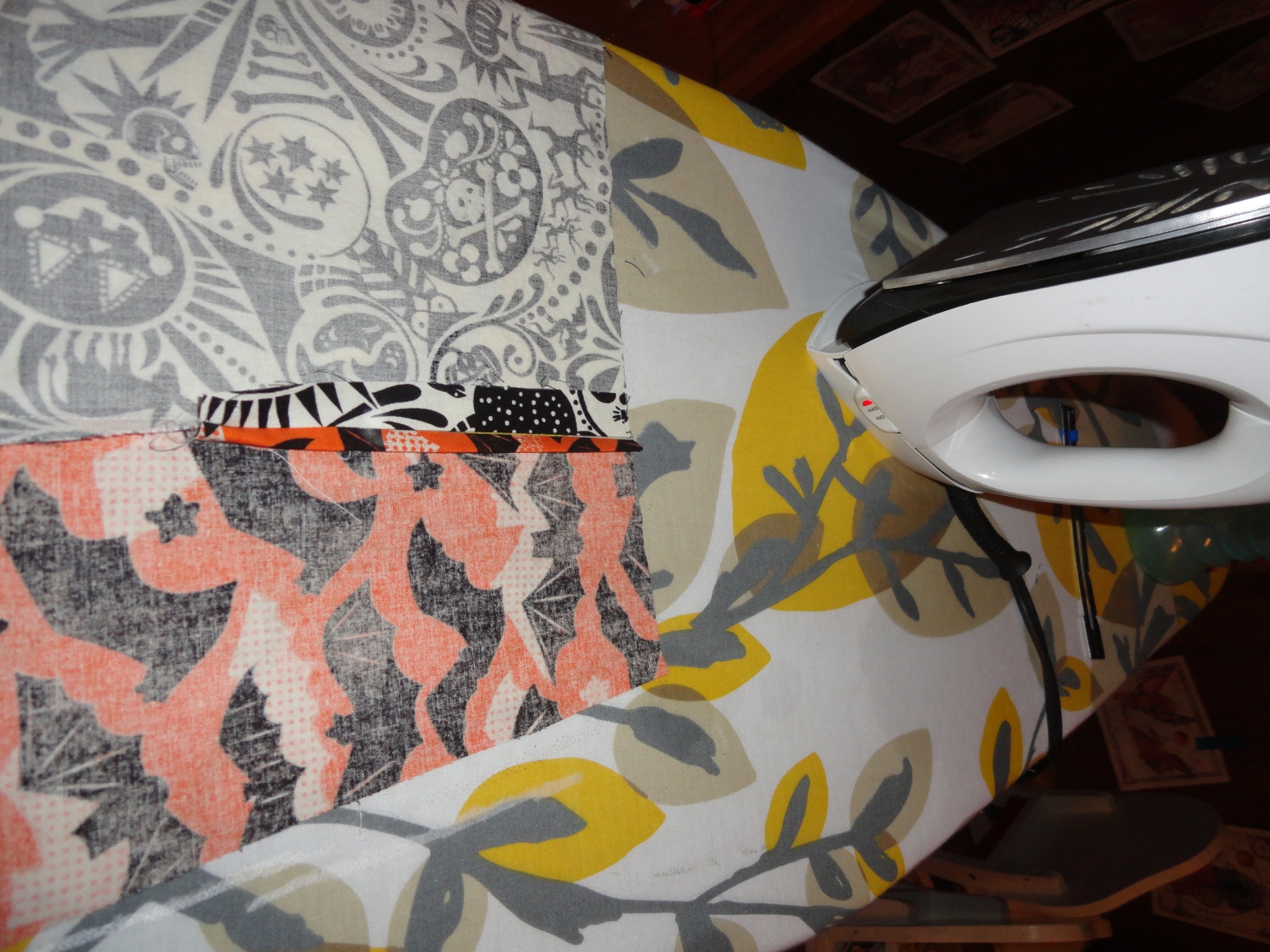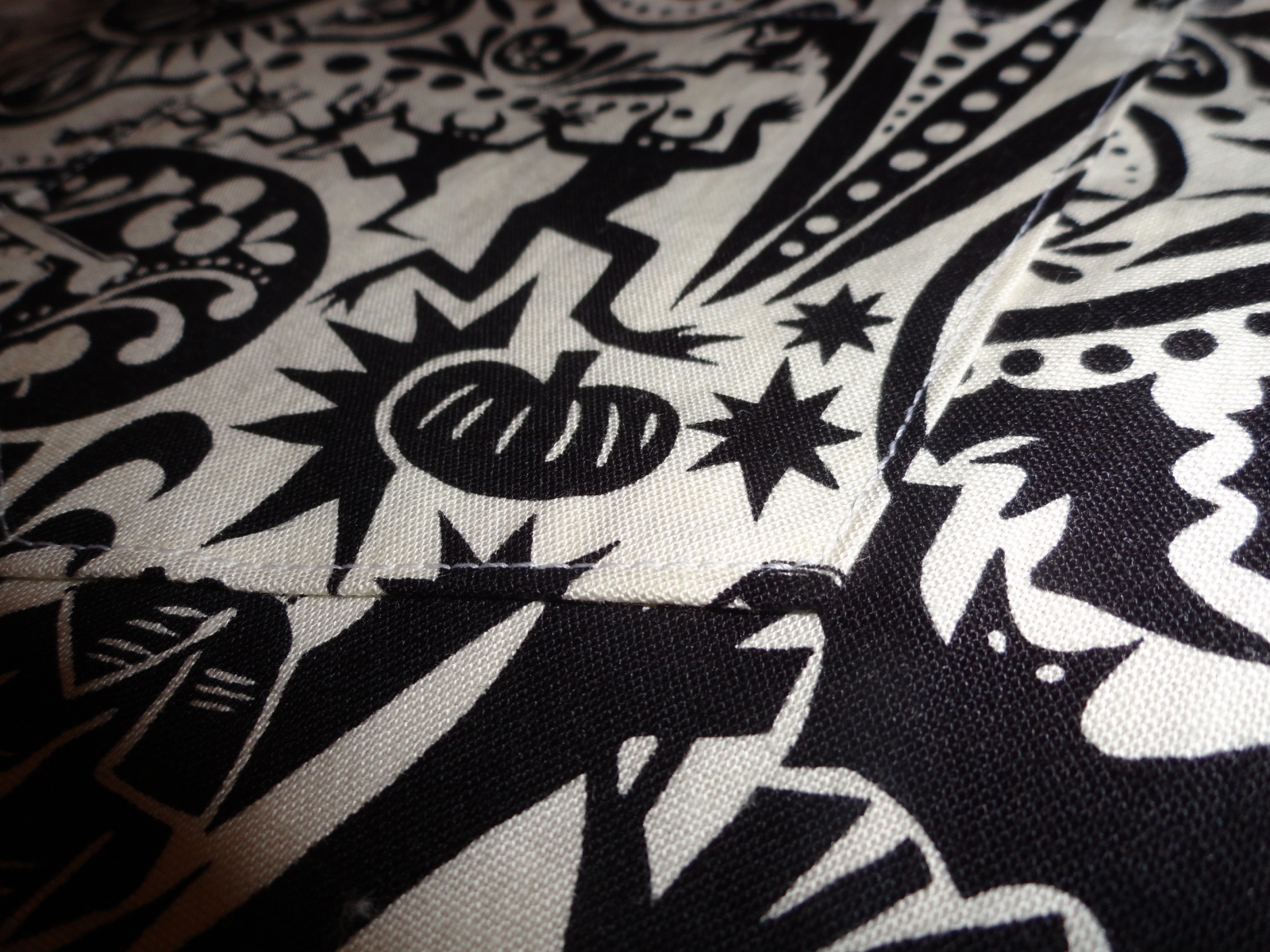 I got the sleeves mostly done, the shoulder seams done, and the pocket done. Not much, but better than nothing. I love the running demons on this fabric, so I intentionally put them on the pocket. Everytime I look at them I think of Reason To Believe. Here's a link to Jon Bunch's new band War Generation.
Here's a Youtube link to When Reason Sleeps Demons Dance: