Poly Crepe De Chine Project
Here is project #1. I used the Poly Crepe De Chine. The print is "Balance" by scrummy. The Poly Crepe De Chine is so very beautiful. It is soft and thin. When it first arrived, I fell in love, but I had (still have) no idea what to do with it in the real world. I would love a skirt or a shirt, but the fabric is so very thin anything I make will need to be lined, but then I lose the feel of it on my skin! What to do? My next thought was of a nightgown. I do wonder if it is durable enough to sleep in night after night. I will probably take the chance next spring because it is such a lovely fabric.
An 8" x 8" square is not much to work with, and I knew whatever I made had to be pretty, so here goes. I zig-zagged the outer edge as the fabric did frey when I pulled on it. This was not easy. The fabric is very thin. Then, I took a bit of 1/2" elastic, measured my daughter's head, cut it, and sewed the two ends together. Then I folded over a bit of the square and really just made the casing for the elastic as I went. I was quite worried my daughter would not like it as it is green, but I was wrong. She was oh so excited when I put it on her.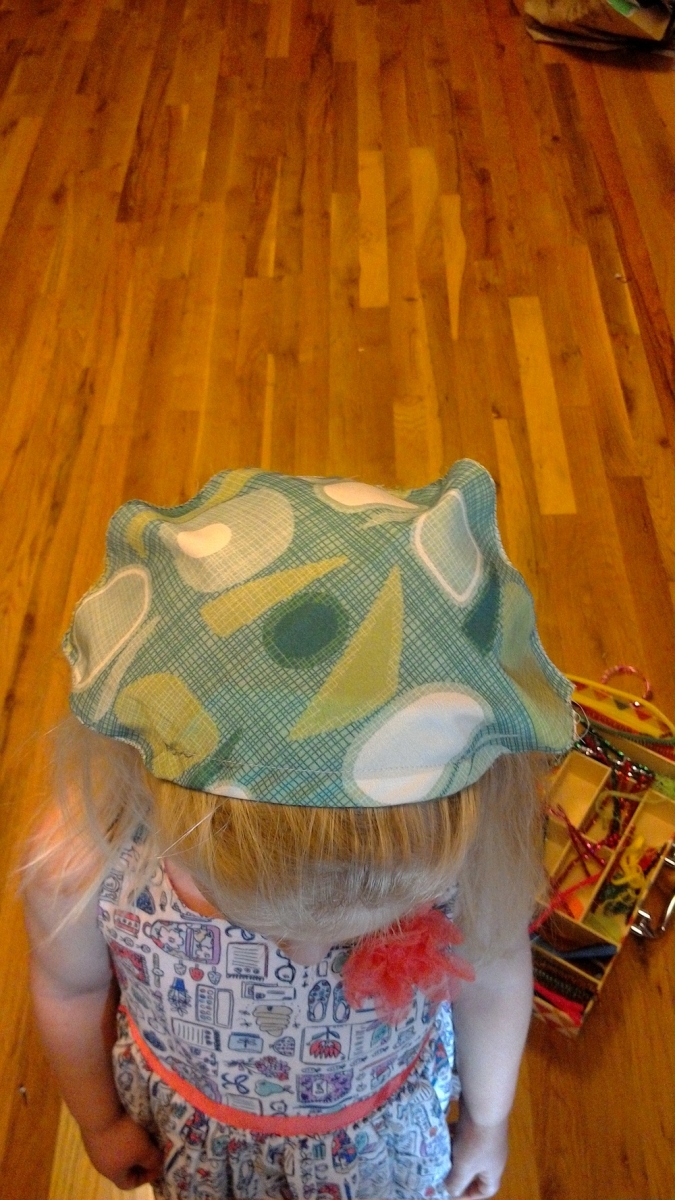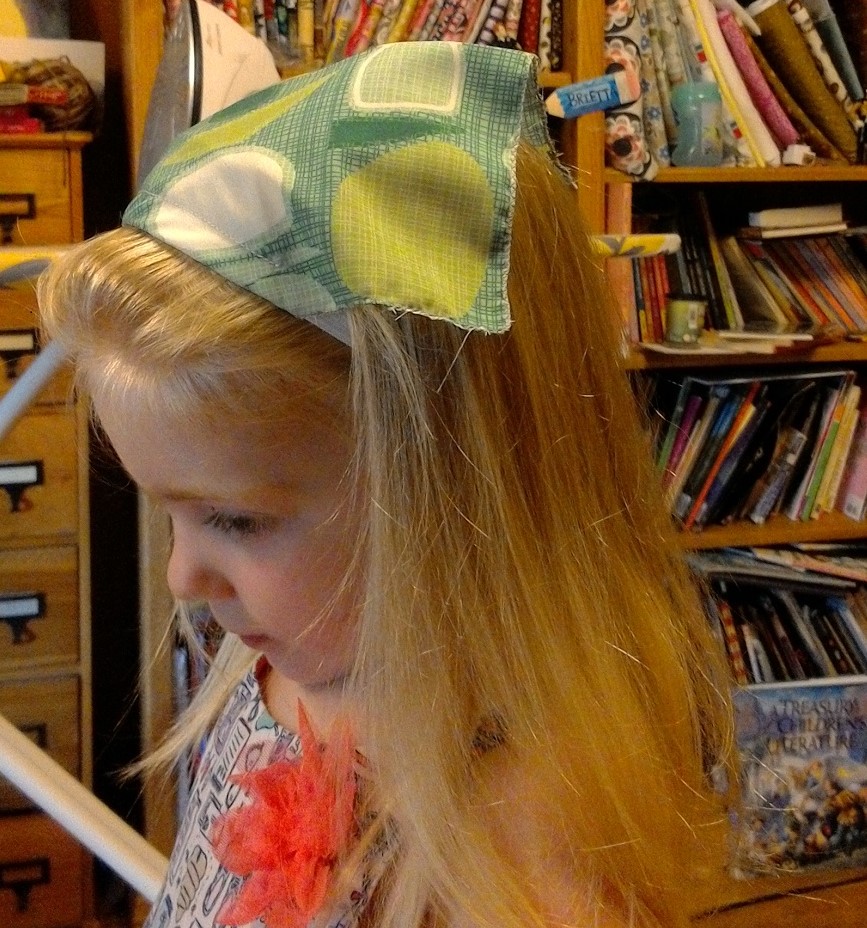 No music today. I have been addicted to Reign via Netflix. Seriously.
Here's a super silly youtube clip that makes me laugh with two of the guys from the show on it.