New BINGO Boards
New BINGO boards have been made. They look impossible :(.
Quilting BINGO Board.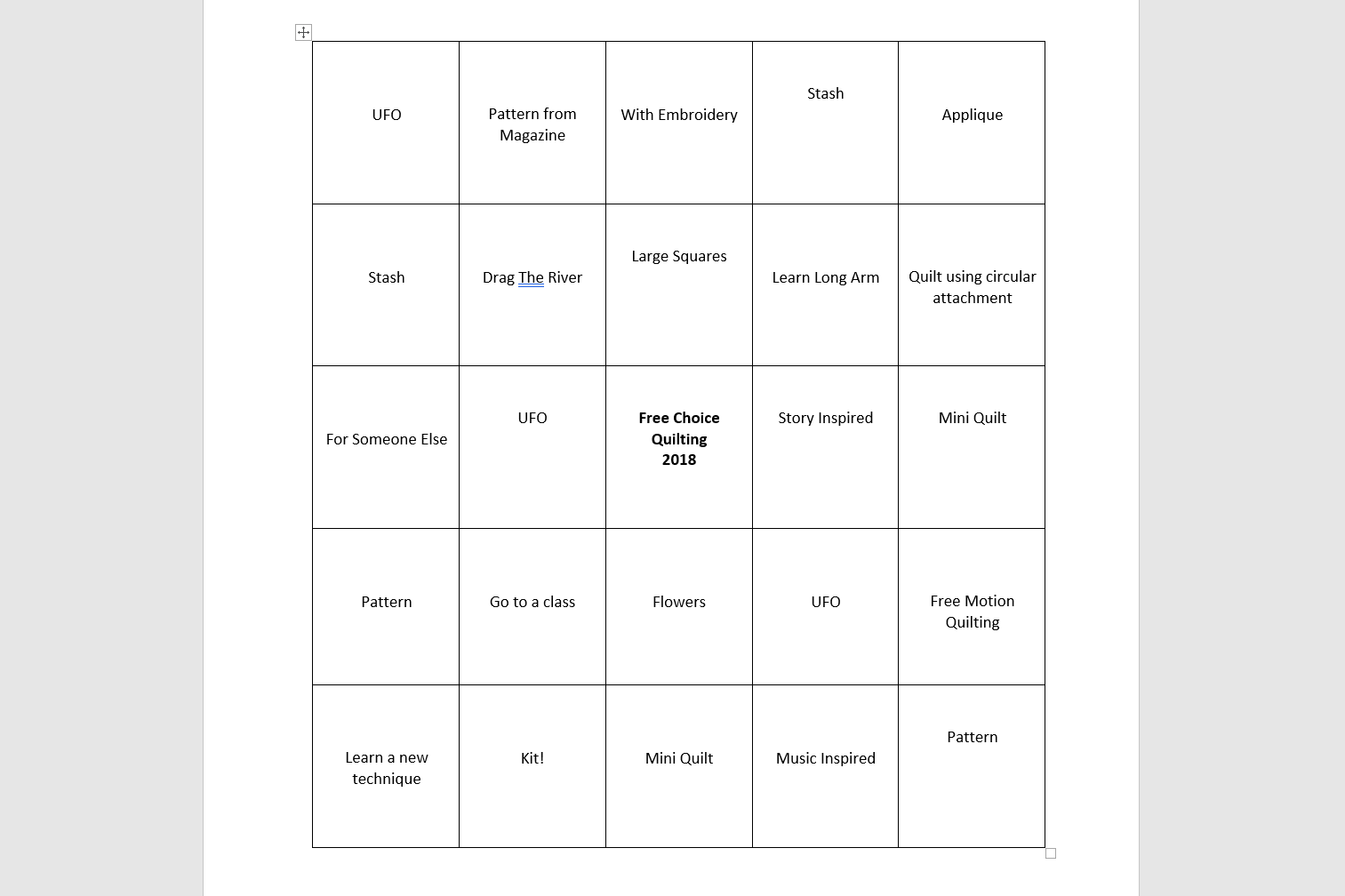 Bags and Stuff BINGO Board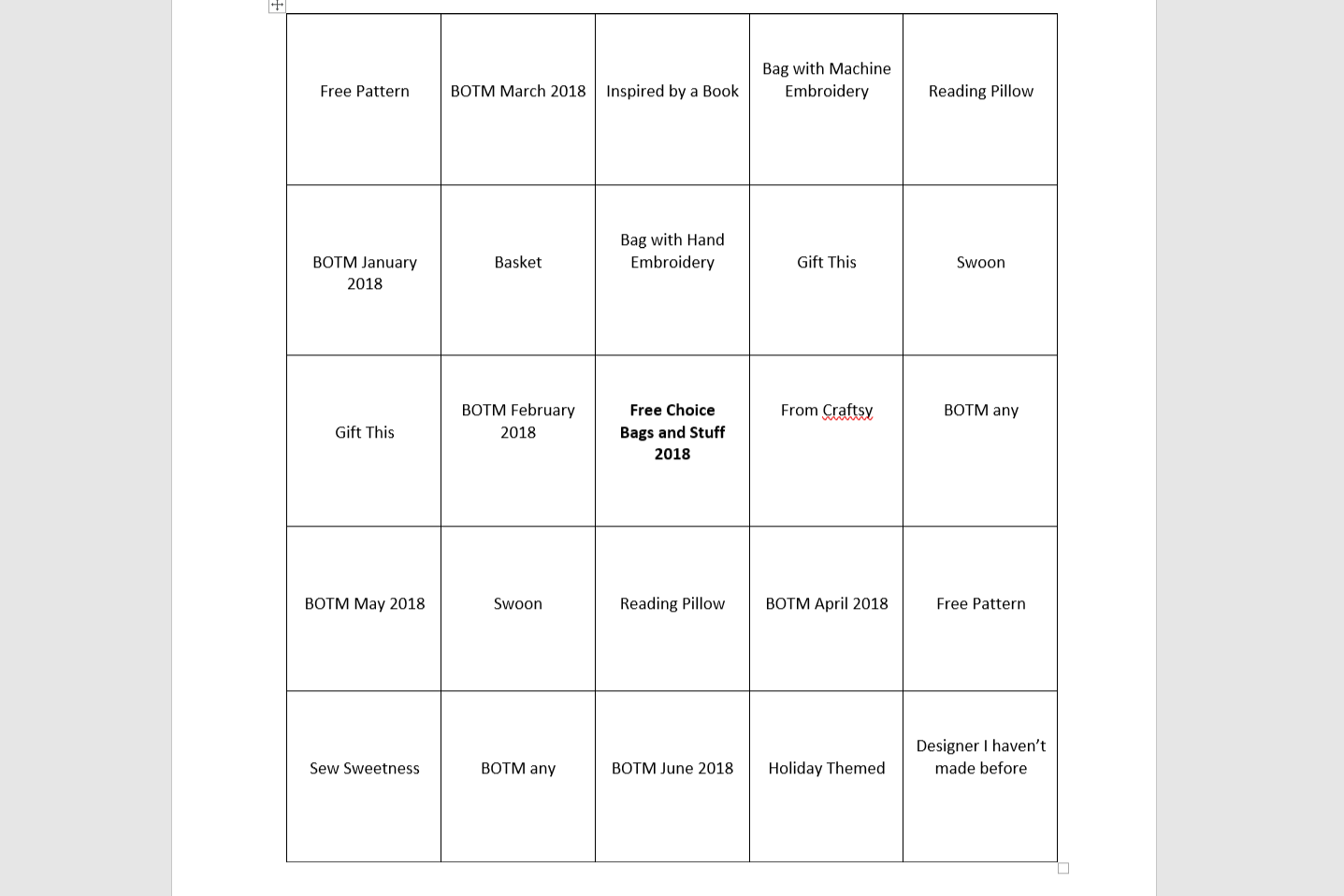 Clothing BINGO Board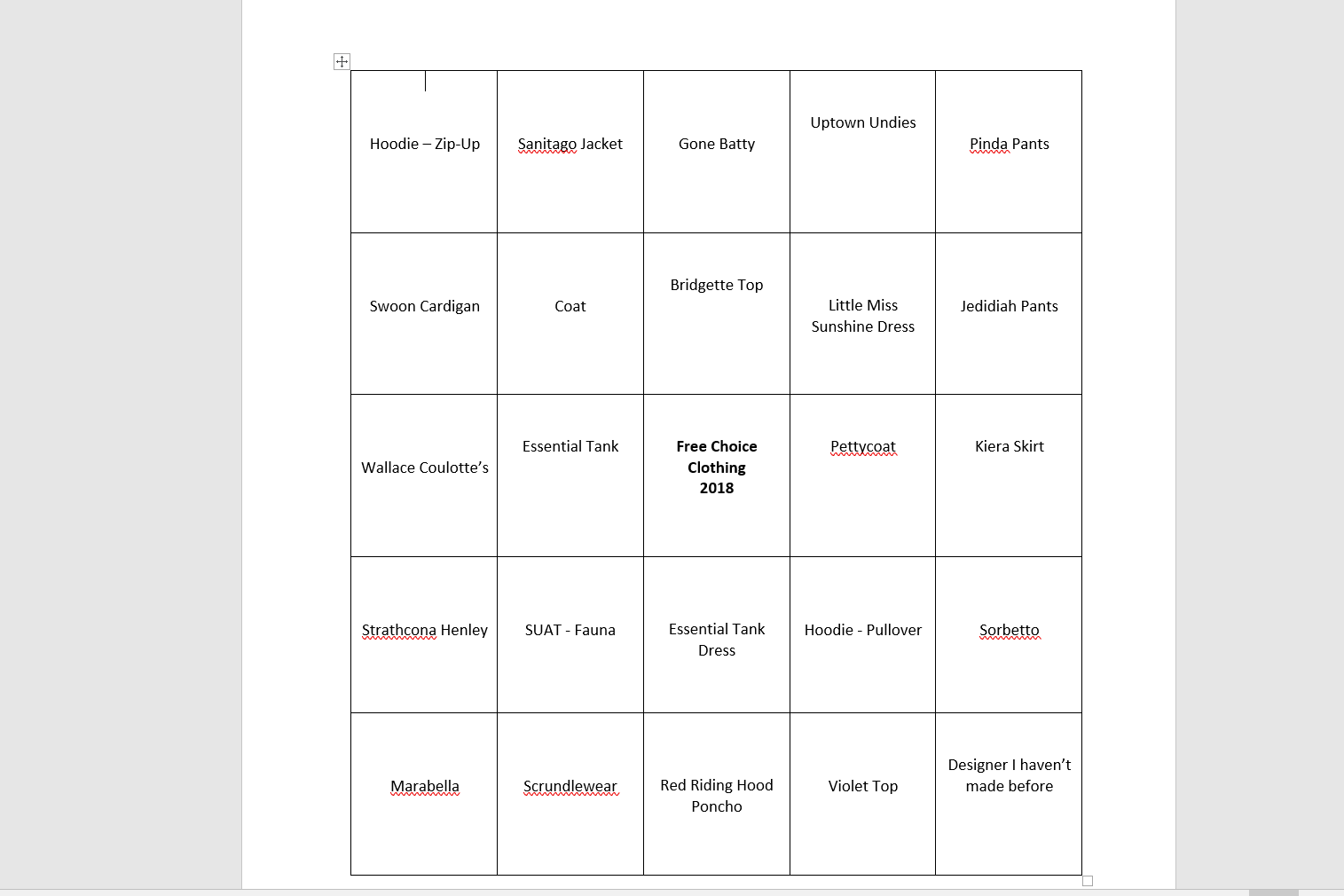 I finished the Clover Convertible Bag from January 2017, so I can now begin the Podium. Clover was simple enough until I got to the traincase and then all sorts of things went wrong :(. I may make it again without the traincase OR I may make it with the traincase and the right type of zipper. LOL.