Making the Ingvild Coat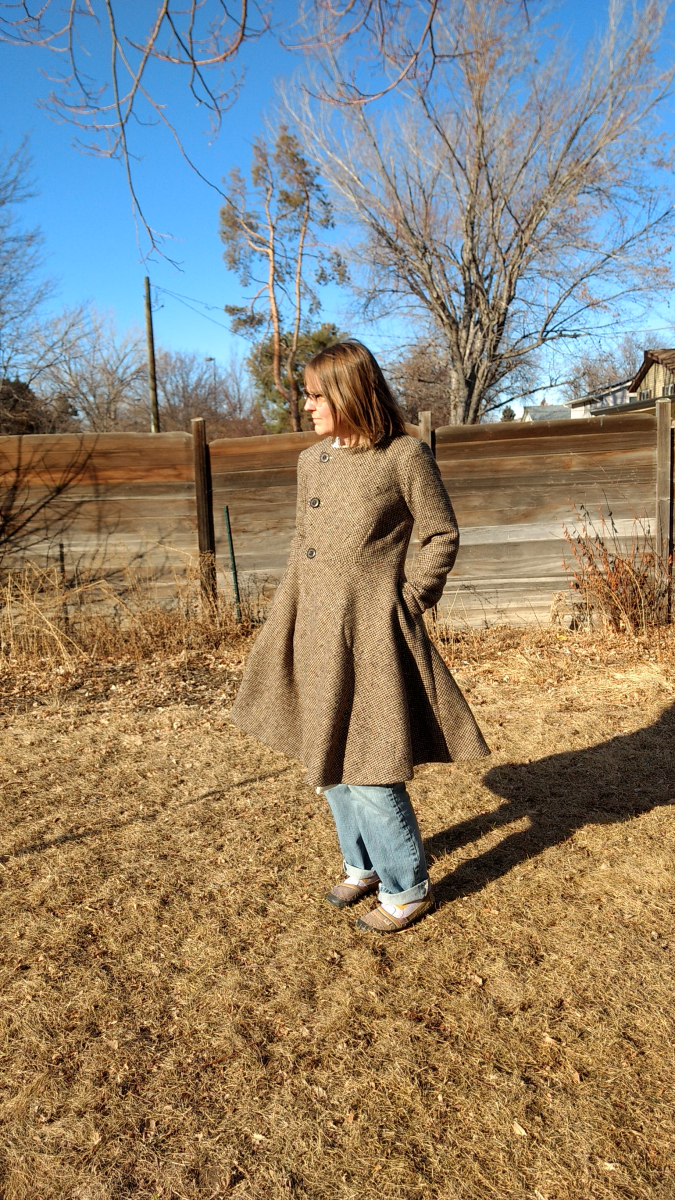 Ingvild by Melilot Patterns has been on my list for quite awhile. I bought the wool at Colorado Fabrics weeks before we learned they were shutting down. Yes, I should have put a dress on for the photos, but I didn't.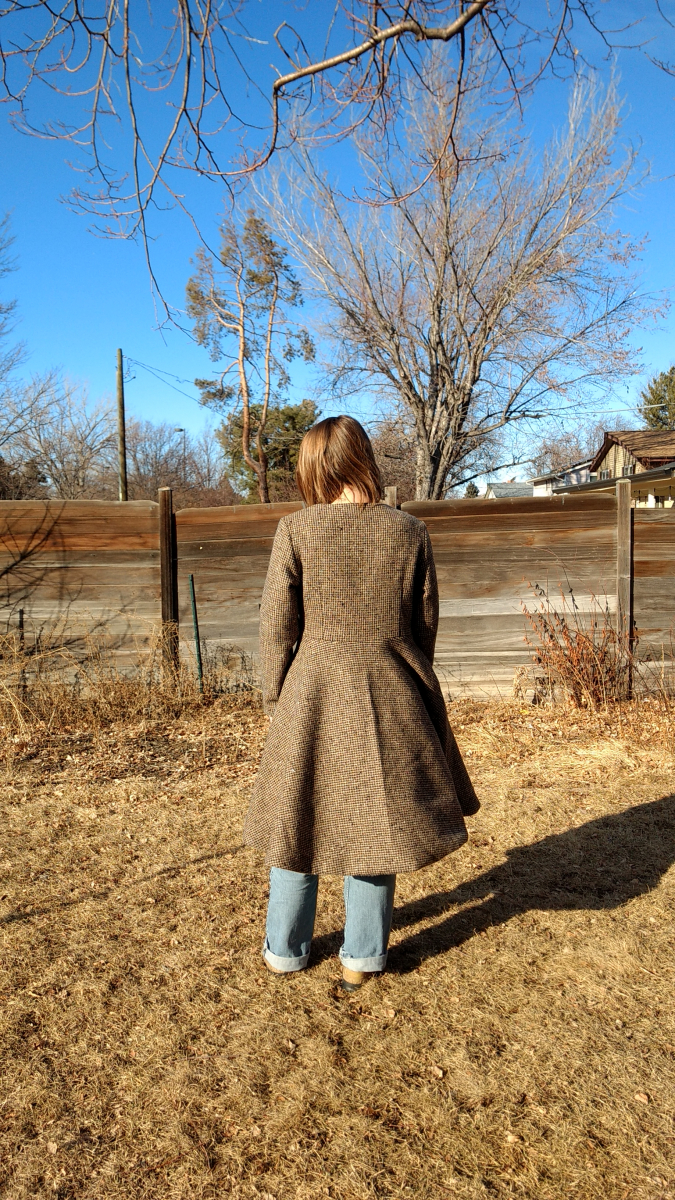 All of the Melilot Patterns that I have made have been very simple to construct. This one was no different. Although, this was ALOT of fabric, so I used quite a bit of strength at certain points to get it all under the machine. My guess is that the coat weighs 5-8 lbs. It's crazy heavy.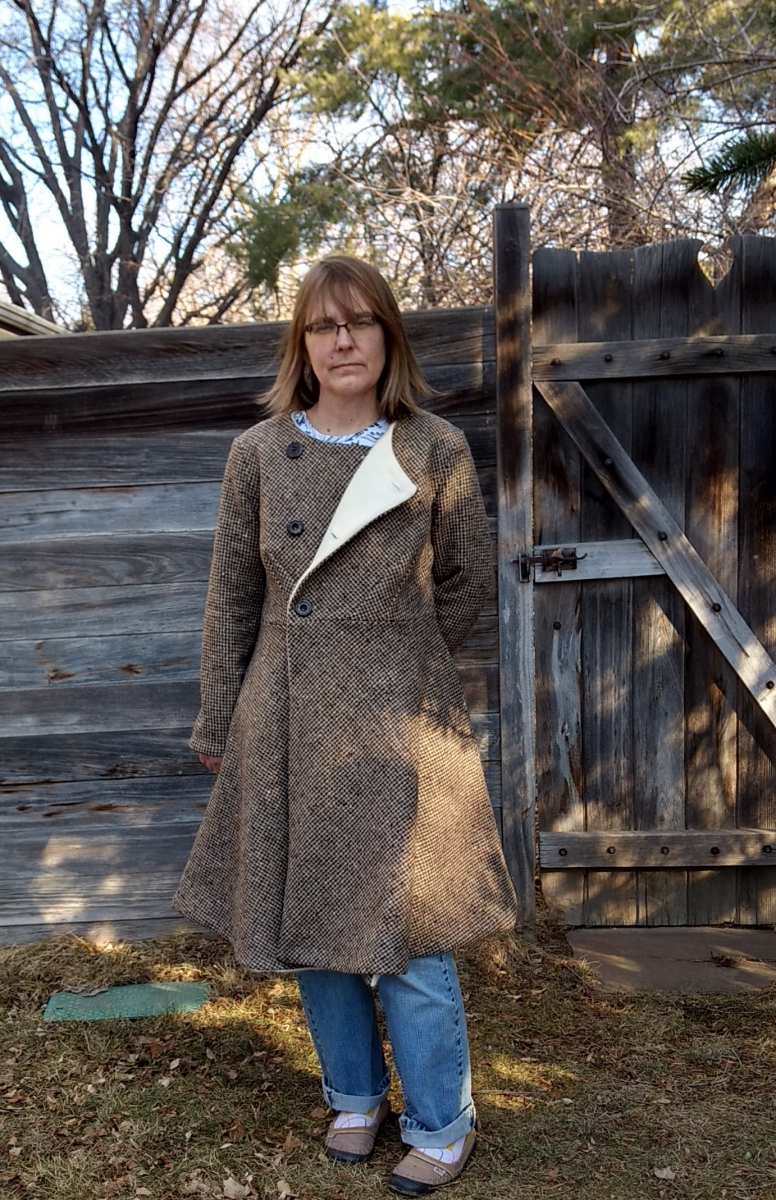 I did get stuck when it was time to join the sleeves. There are pictures in the pattern, but I could not replicate what was happening. I did succeed, but I suggest having a fresh brain before starting this step. Sheesh. Then once I figured it out, I had one sleeve all twisted up. SO, yeah, fresh brain not tired, stressed brain.
Here's what it should look like when done properly.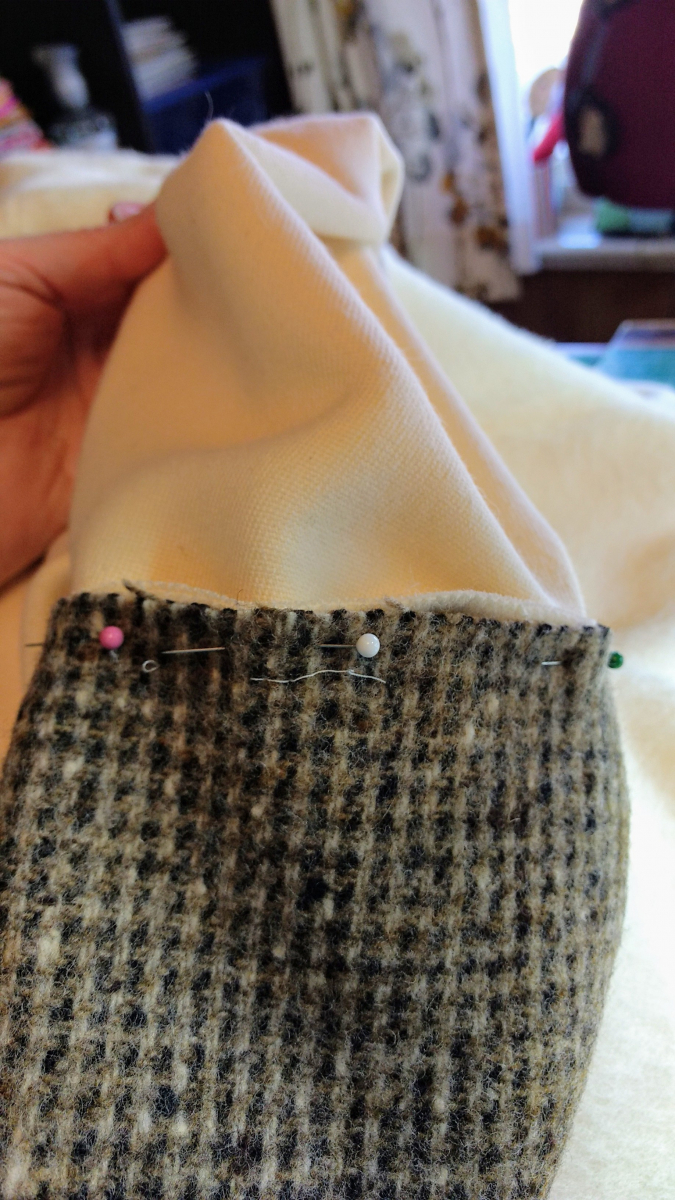 Ingvild is a reversible coat. The lining in mine is also wool (of some sort) and cream colored. I have not put the buttons on the cream side yet.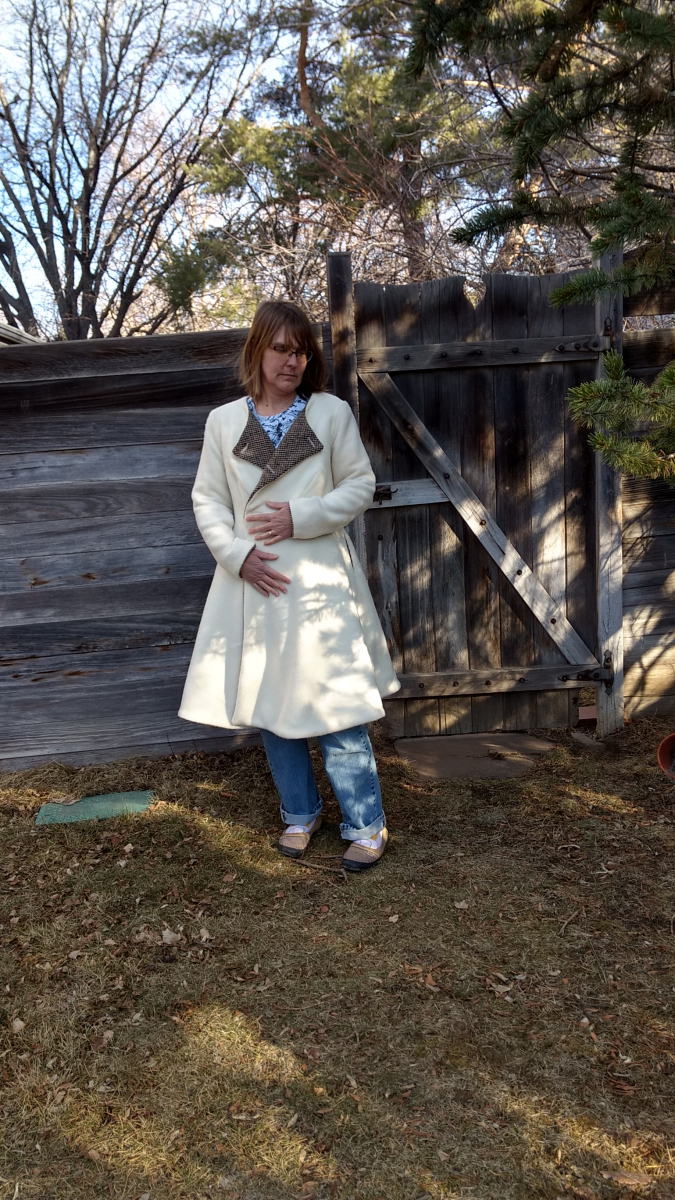 Both sides have their own pockets. I chose to put red pockets on the darker side and brown pockets in the cream side. They really don't show; they just peek out a little bit.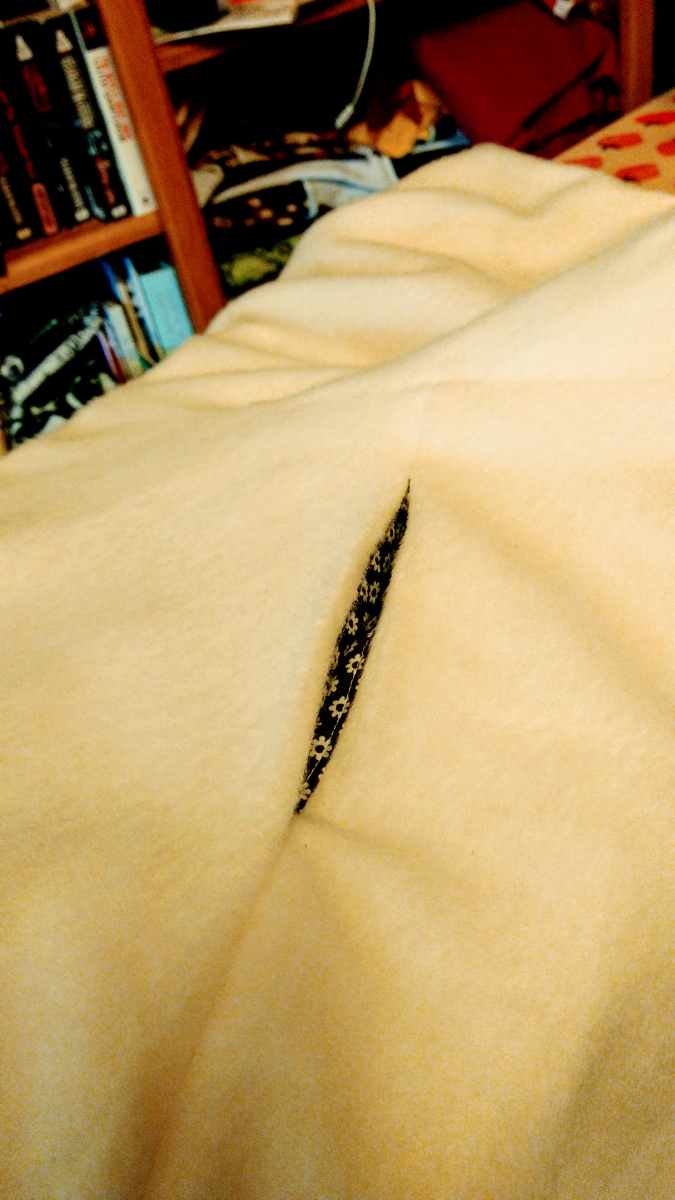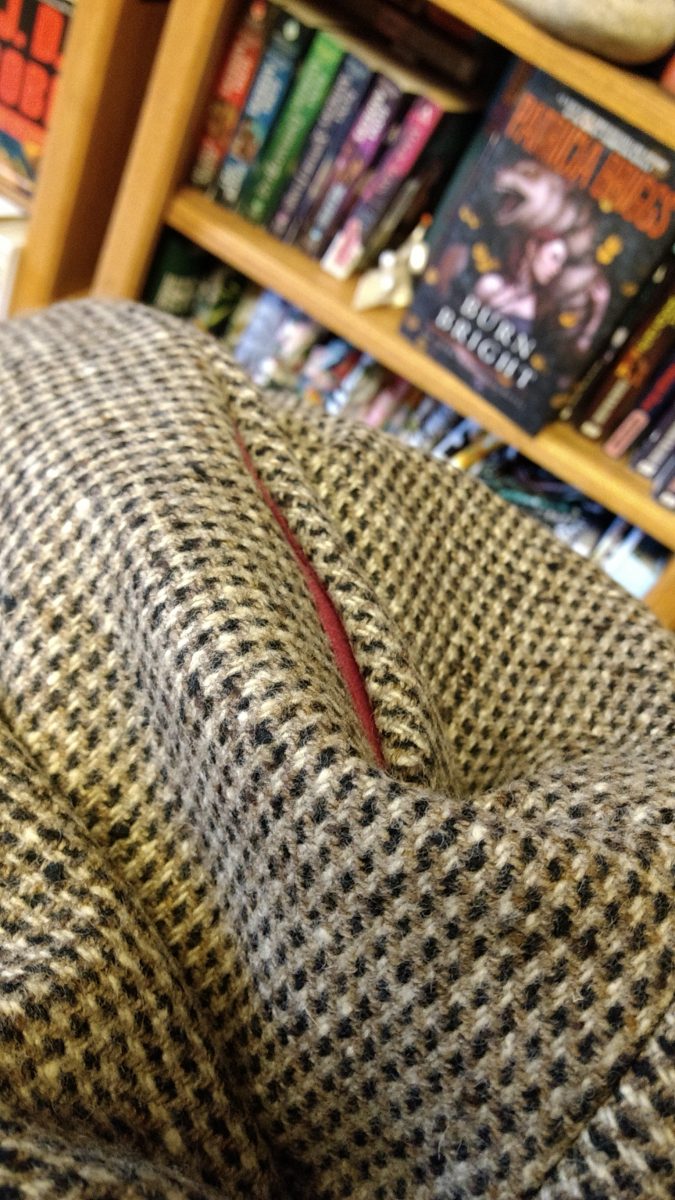 It was windy today.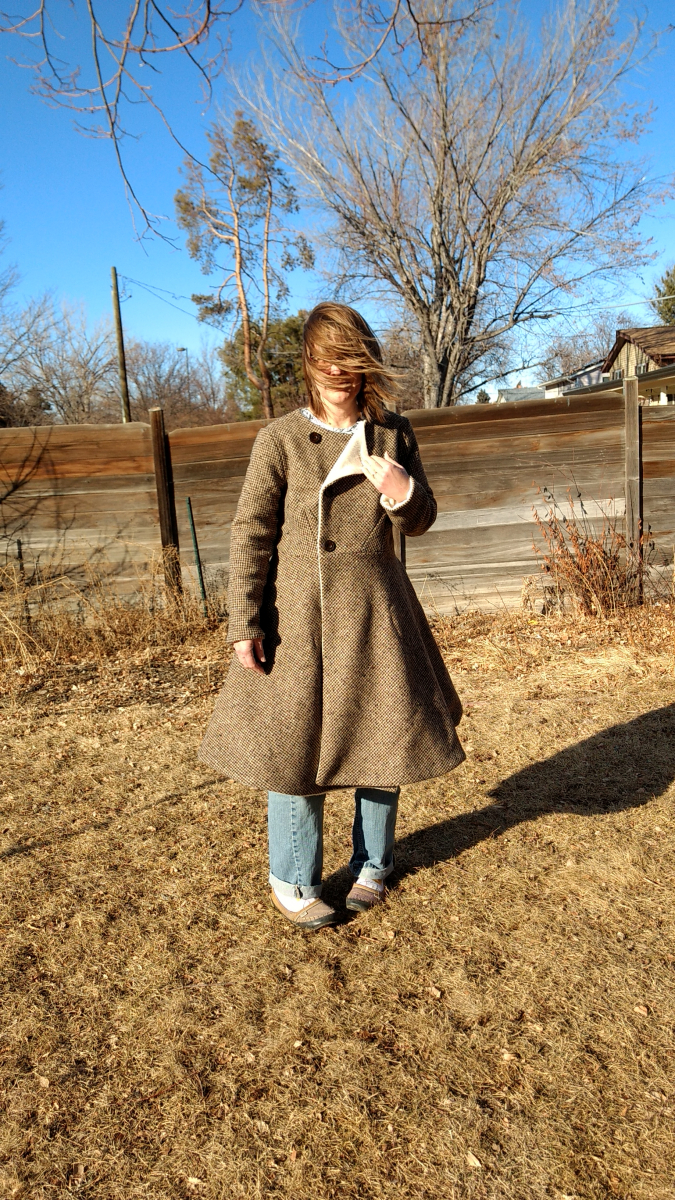 Final thoughts? Ingvlid was easy to put together. With 2 layers of wool, it will be crazy warm, but also quite heavy. I love the way it looks and the way it closes in the front. I'm excited to get dressed up and wear it ... somewhere.
What am I reading you ask? Right now I am reading Blackbird Broken by Keri Arthur. I really enjoy her storytelling and her take on witches. Currently, I'm thinking this might be what I use as inspiration for the February Bag of The Month. This month is the Hope Handbag, and it sure looks like a bird could carry it in their beak if they had to!
The February Playlist is up and running as well. Find it here
What do your think? Fishbone today? Sometimes I forget how ridiculously amazing they were. I suppose they are around today, right? I see Angelo every one in awhile, but do they play as a band now?