January Bag of The Month and BINGO cont.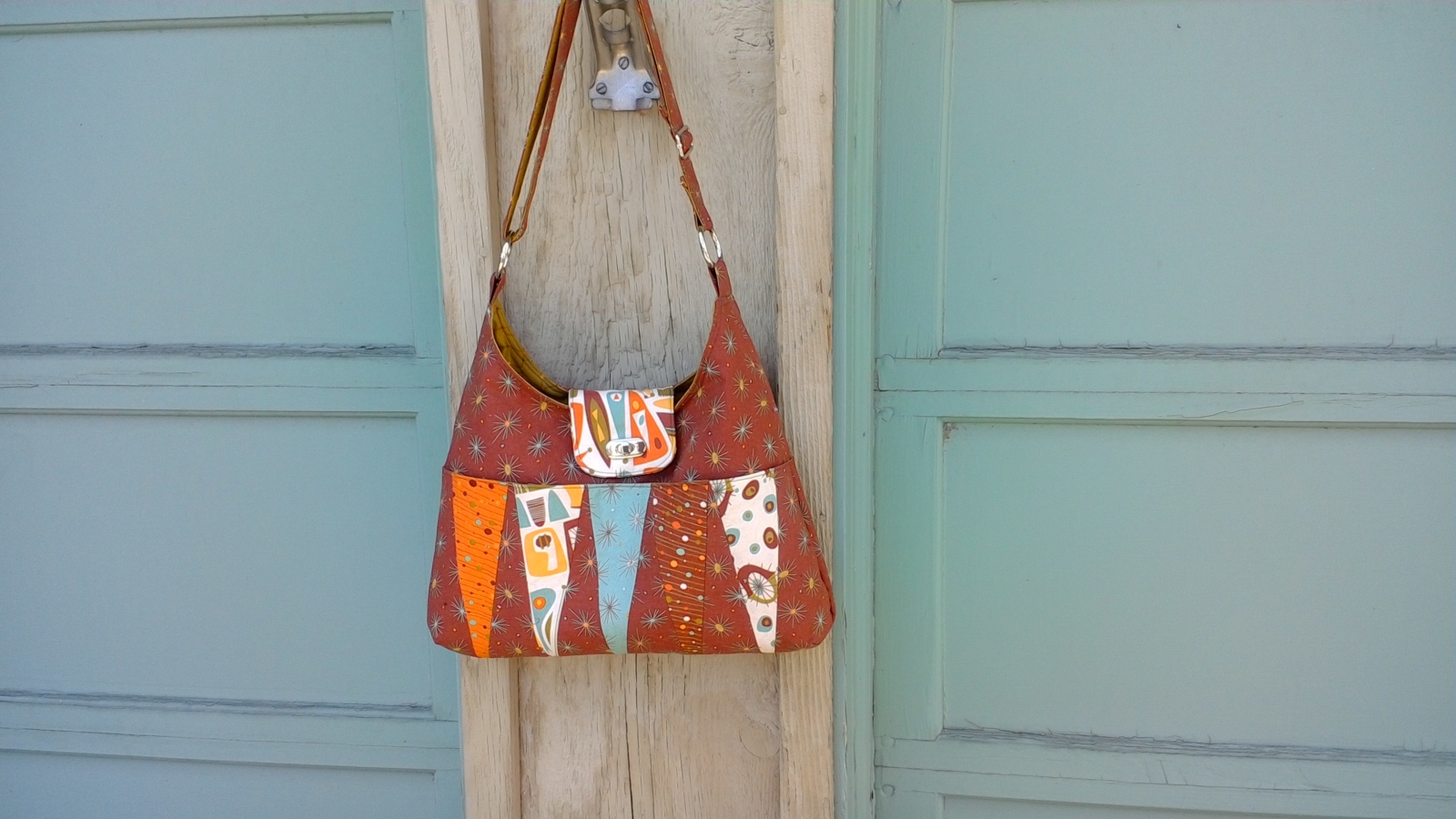 Here's my January Bag of The Month. I used some of my stash - the old Ragnar Mad Mod line - one of my favorites.
I now have 2 squares colored in on my Patterns BINGO card.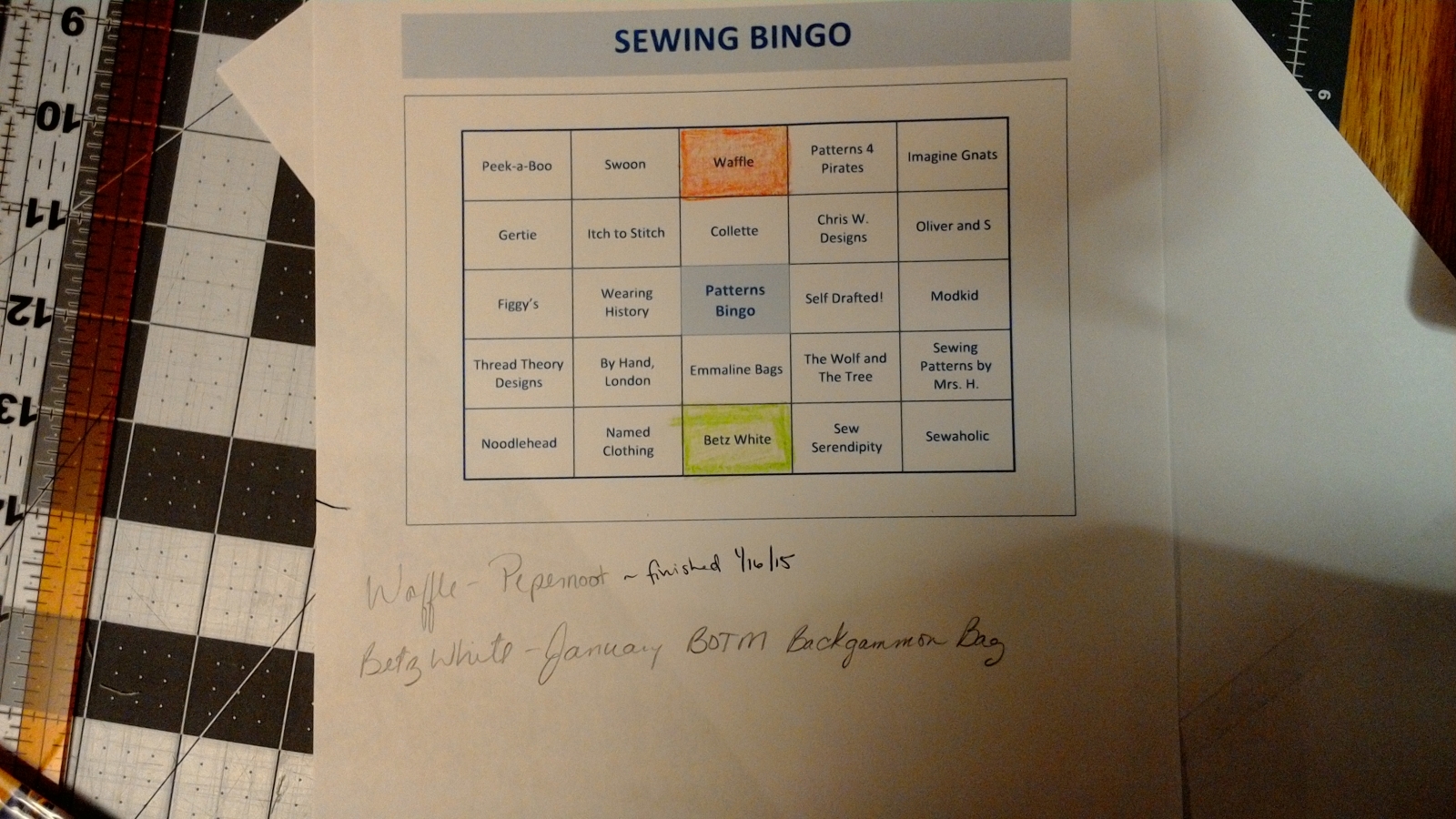 And I figured out another flaw in my BINGO logic. I can't really hold off on buying patterns the same way I can hold off on buying fabric. I do not have a pattern by all of the designers on this card, so for me to get a BINGO, I am going to have to buy a pattern. Although, I started this whole BINGO thing as a way to use my fabric stash, so I am not going to feel bad about buying a few patterns.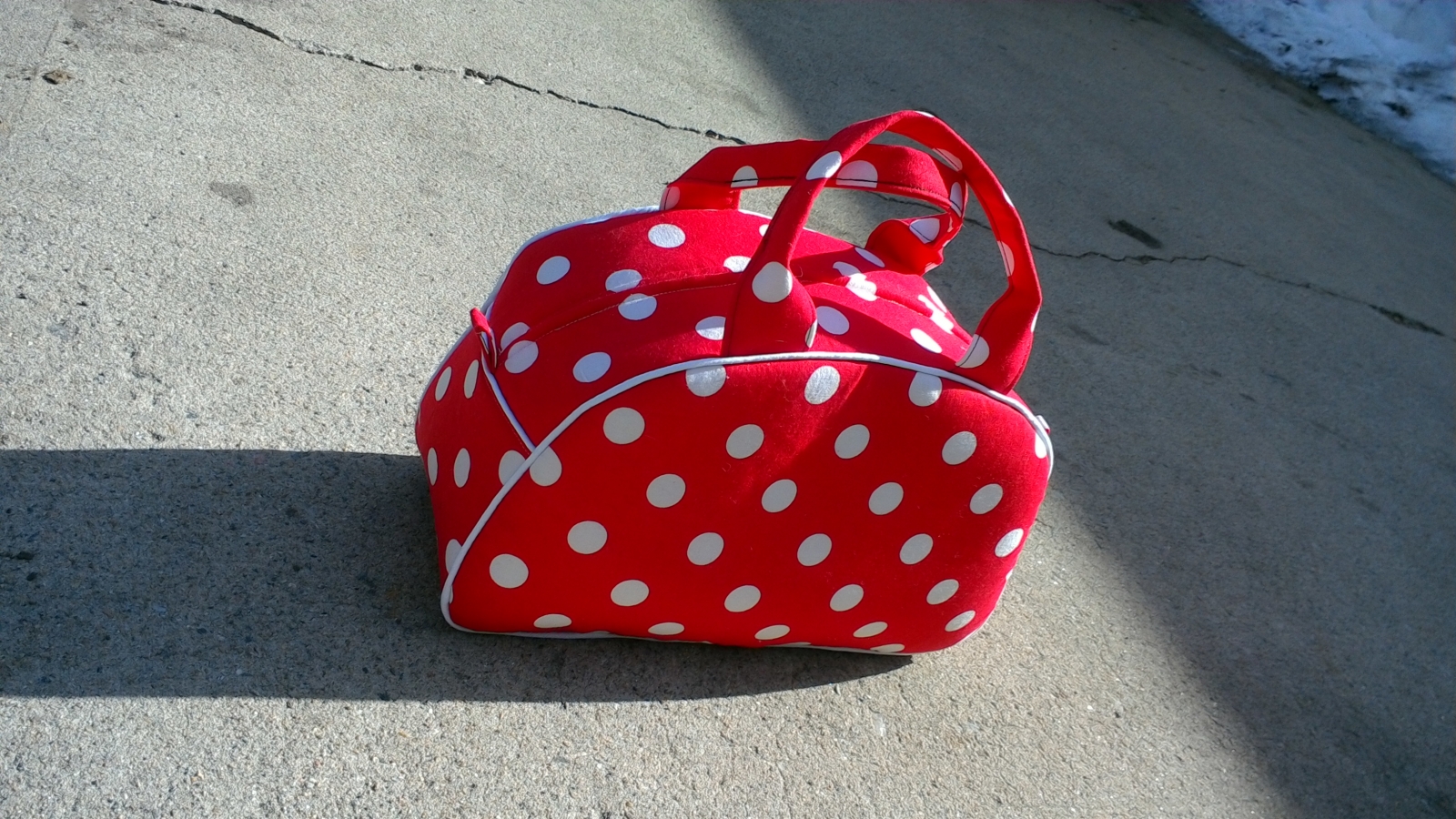 I also started on my SEWING BINGO card. I had a Swoon Dottie cut and mostly fused laying around, so I decided to sew her up this weekend. I didn't want to use up my Swoon space on the Patterns Card by sewing a bag I have made in the past, so I colored in the Sewing Card space instead.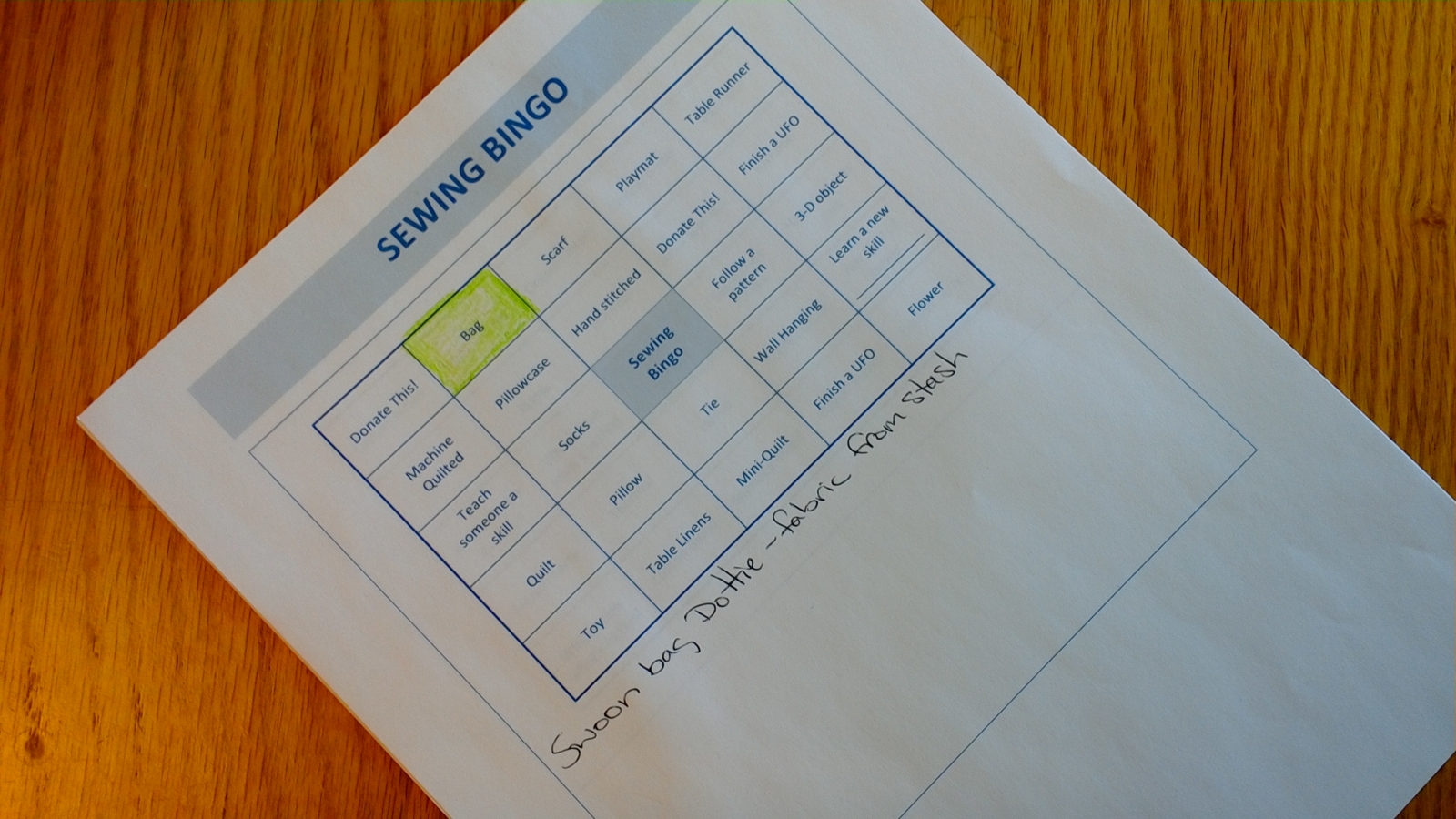 I'm feeling really good about this BINGO idea. It also helps me see how much I am accomplishing.
The Lumineers have been glued in the stereo all week.