I Learned a Few Things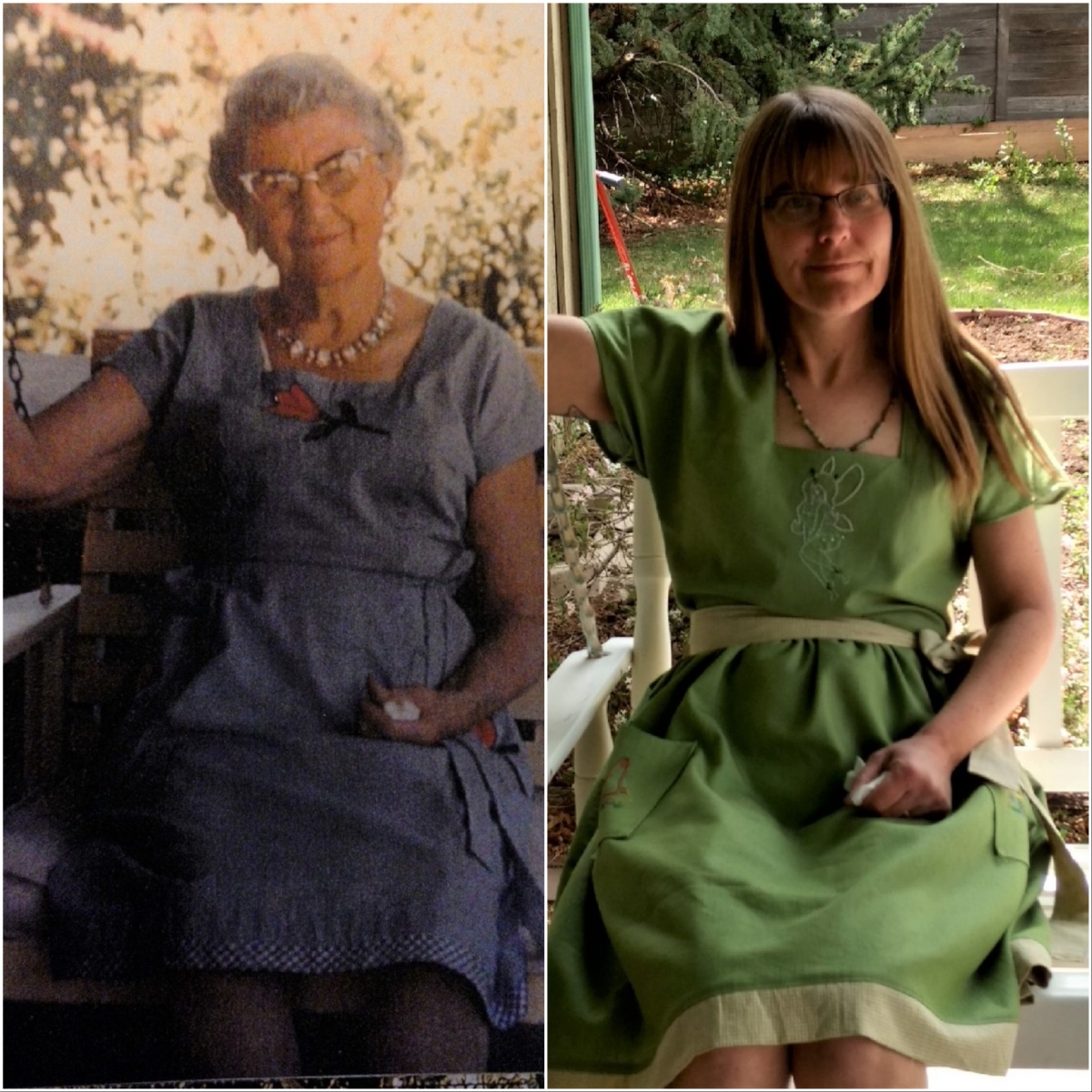 ​
Here is the photo of my completed dress for Dress Like Your Grandma 2017. I think I like the muslin better, but it does not have a hem yet.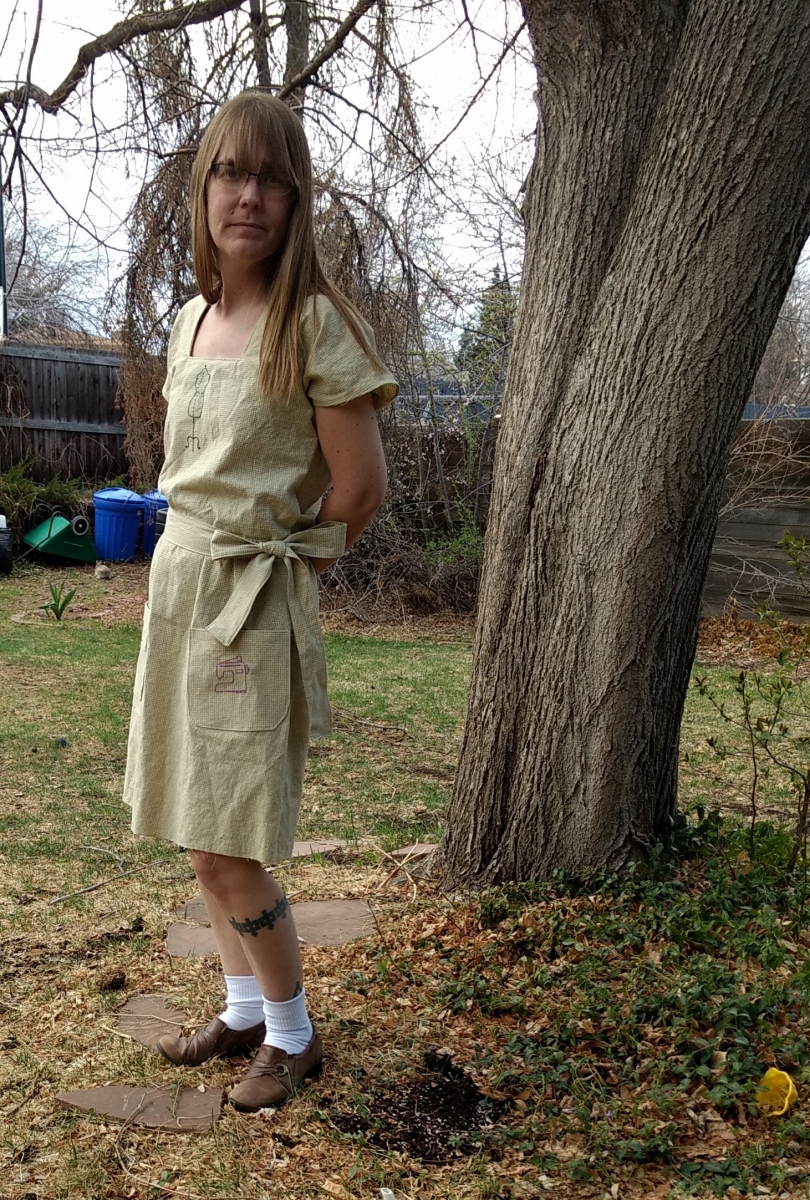 I have been working on some big projects so this hem has to wait. One of the projects I was working on was to make small appreciation gifts for one of the refugee resettlement agencies in town. I made 75 gifts - baskets, earbud holders, and phone pillows. They are giving them to employees and interns. It was fun, and I am glad I could help in such a way.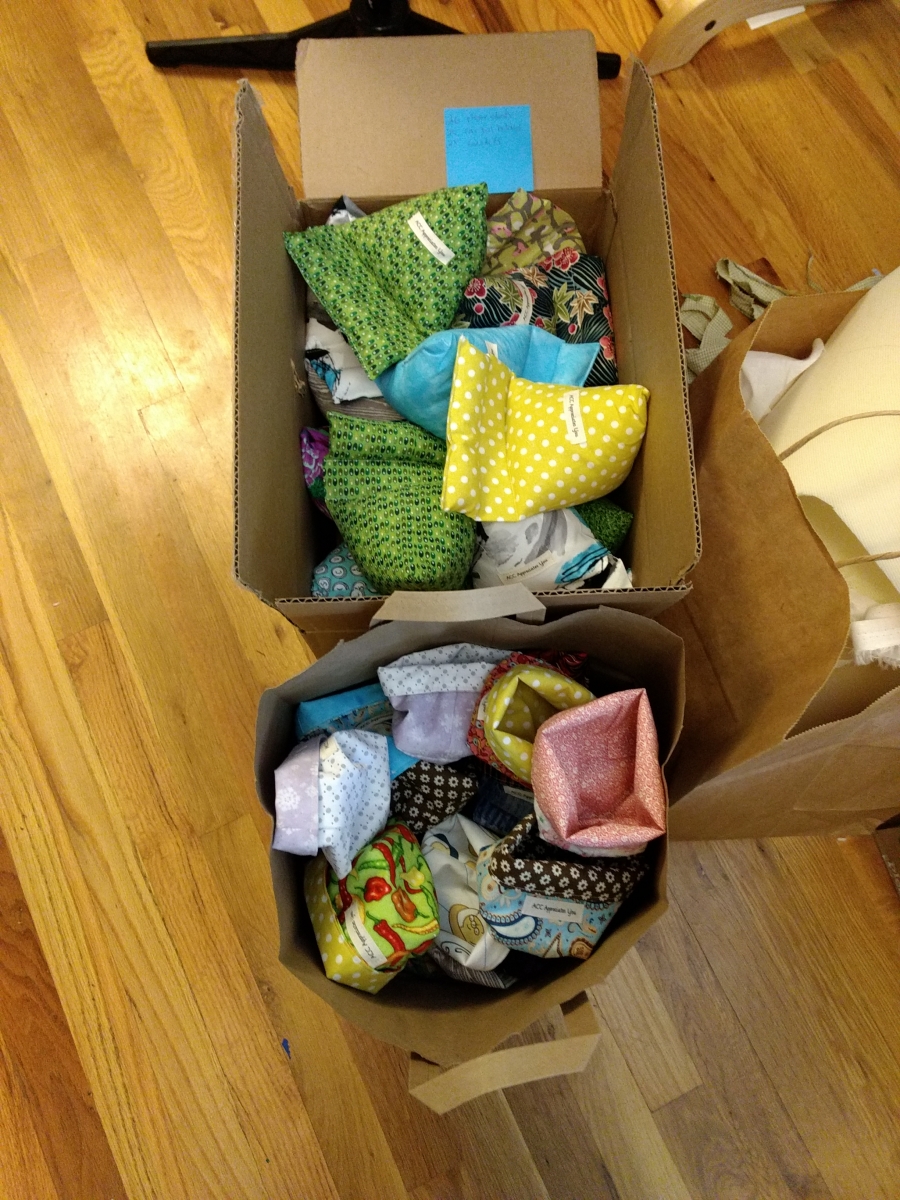 I have learned that I really need to continue the BINGO game. I'm not sure I even have a photo of everything that I have made this year. BINGO really helped me stay focused AND remember all of the things I made over the year. This year is a mess, and I haven't even started doing what I said I would do. In fact, I have bought a bunch of fabric and patterns. I think I'll print some new BINGO boards and start when school is out.
By the way, have you seen the new Heather Givans Fabric collection Literary? It's awesome. Yes, I bought some, but I am not going to sew it up until August because I plan on making a new outfit for the next school year.
Anyone got any ideas about using the fabric in your stash and not buying any more?