Hooded Pepernoot Coat
Right about now I am feeling great about this Waffle Pattern. I had those horrible new project jitters for weeks. Now that they are mostly under control, I'm feeling like I can do this!
I went to the fabric store intent on buying wool for this coat. The wool I liked was about $40 per yard. Nope. So I checked out the next best thing: Corduroy. I grabbed this really sleek purple and some red-ish/pink. It was called red on the tube, but when I look at it, I see it as more pink. The lining fabric is so very soft. It's some sort of fleece/knit/who knows!? Those jitters took over for at least a month - long enough for me to forget the type of fabric I bought.
I got the pockets sewn on. Here is front and back of the pocket or I should say the front and back of the front of the coat. It's pretty cool.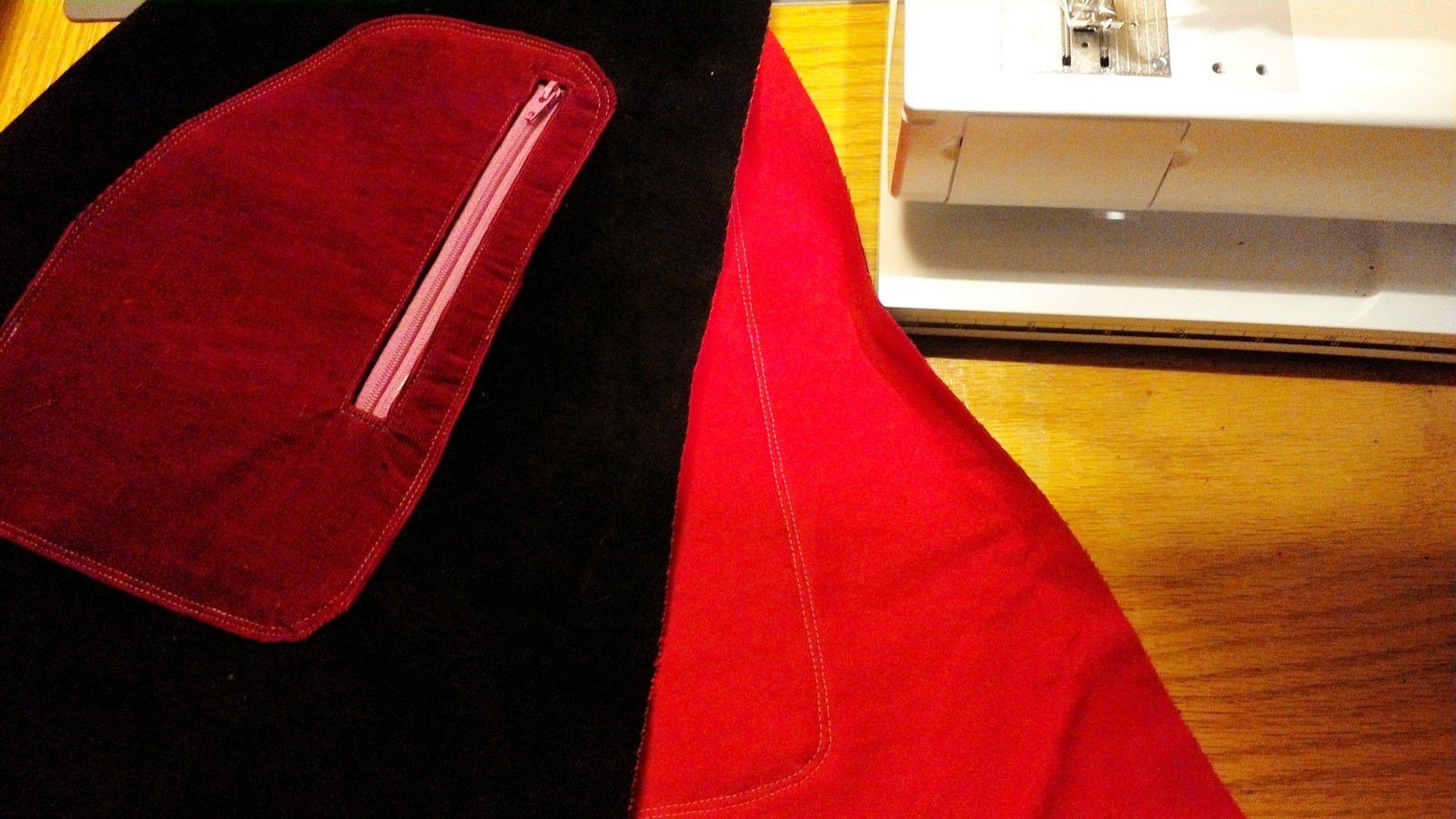 I had a little extra time, so I went ahead and sewed the darts into the front and back bodice pieces. The intructions are pretty great so far. They are very clear and include visuals. That's big for me.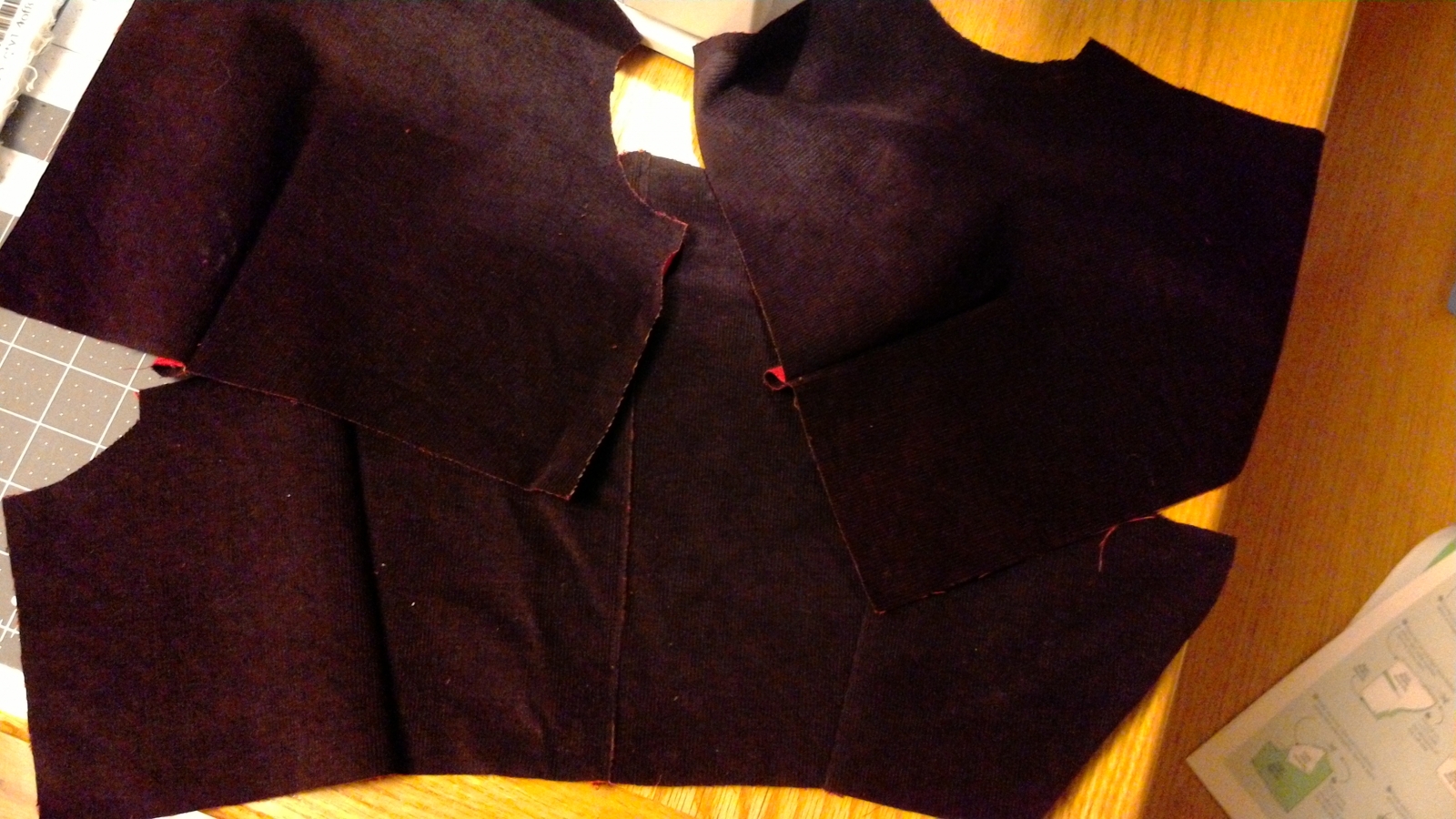 I also sewed the two back bodice pieces together. The weird thing is - when I did the top stitching, it ended up folding on the part of the corduroy between the raised lines, so the folded part looks like it's a different color which I suppose it is because it's in between. Tomorrow we'll see what I can accomplish. I'm moving slow right now.
As for music, well, I kinda got addicted to the CW Show Reign, so I watched a show istead of listened to music. Yes, insert your jokes here. Watch this awesome video someone put together of "Scotland" by the Lumineers. Beside being in love with the show, I'm also hooked on the Lumineers.