Gentleman's Wallet Part 2
Everything is ready to go. I made it through the first few steps tonight, and this new version already looks better. Thank goodness.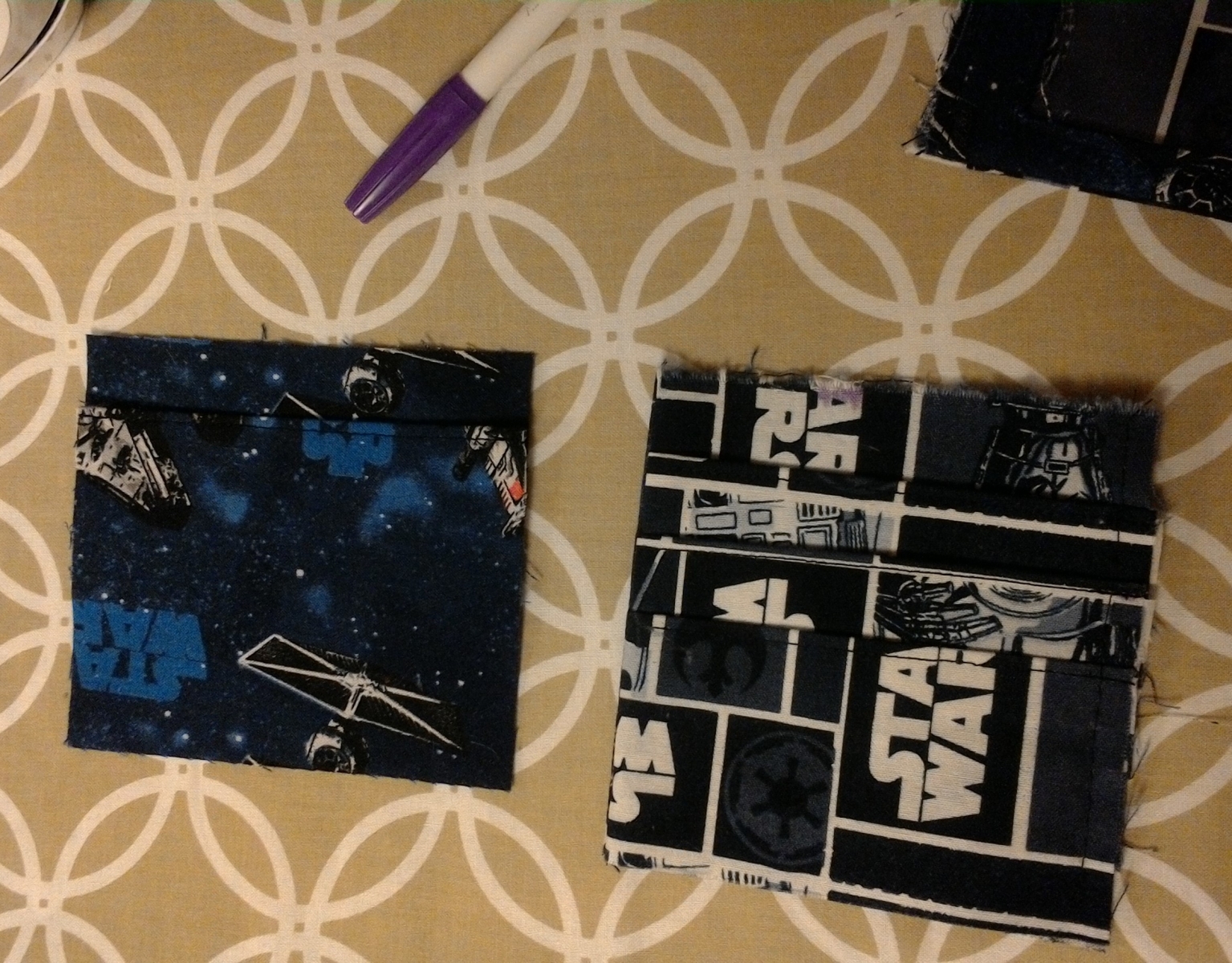 These are the left card slots and the right card slots. I have not yet made the ID holder thingy that goes with the left card slots. That will probably take up most of my time tomorrow night.
Yes, I made them out of 2 different fabrics. Since I messed up the first one, I was left with scraps for this second version. It's all Star Wars, so it is fine. Sheesh. Here's the link again to the pattern by Mrs. H.
I didn't post yesterday, so I won't make all 31 days of the challenge. In case you haven't seen the challenge posted by Cheryl Sleboda check it out here.
Here's some more Oingo Boingo. This song was playing in my head this morning. I failed to find my Only A Lad CD which is what I'm thinking it is on...except now I'm wondering if it's on Good For Your Soul and where in the world that CD is! hmmmm...