Fabric is Here!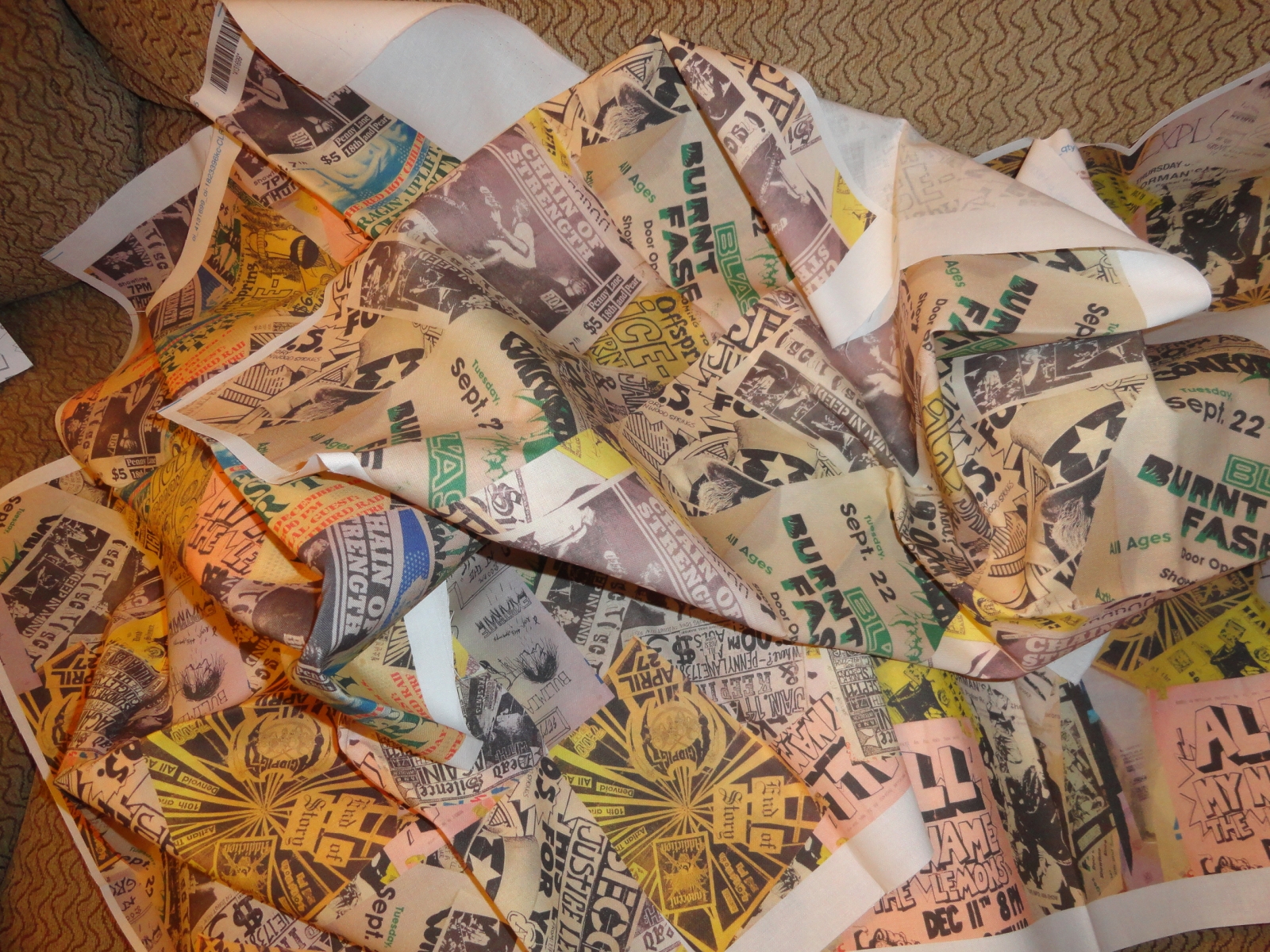 My Spoonflower fabric has ARRIVED! I am very happy to say that it looks awesome. I can now begin the production of the Digger quilt.
While I have been waiting for fabric, I started making a bag. I had this great idea about the bag looking like a candy corn. I chose black, yellow and orange in stead of adding white. I did not realize, however, that it would look like a German flag bag until it was mostly put together. I refuse to look up the German flag because I really want to be wrong, but I don't belive I am.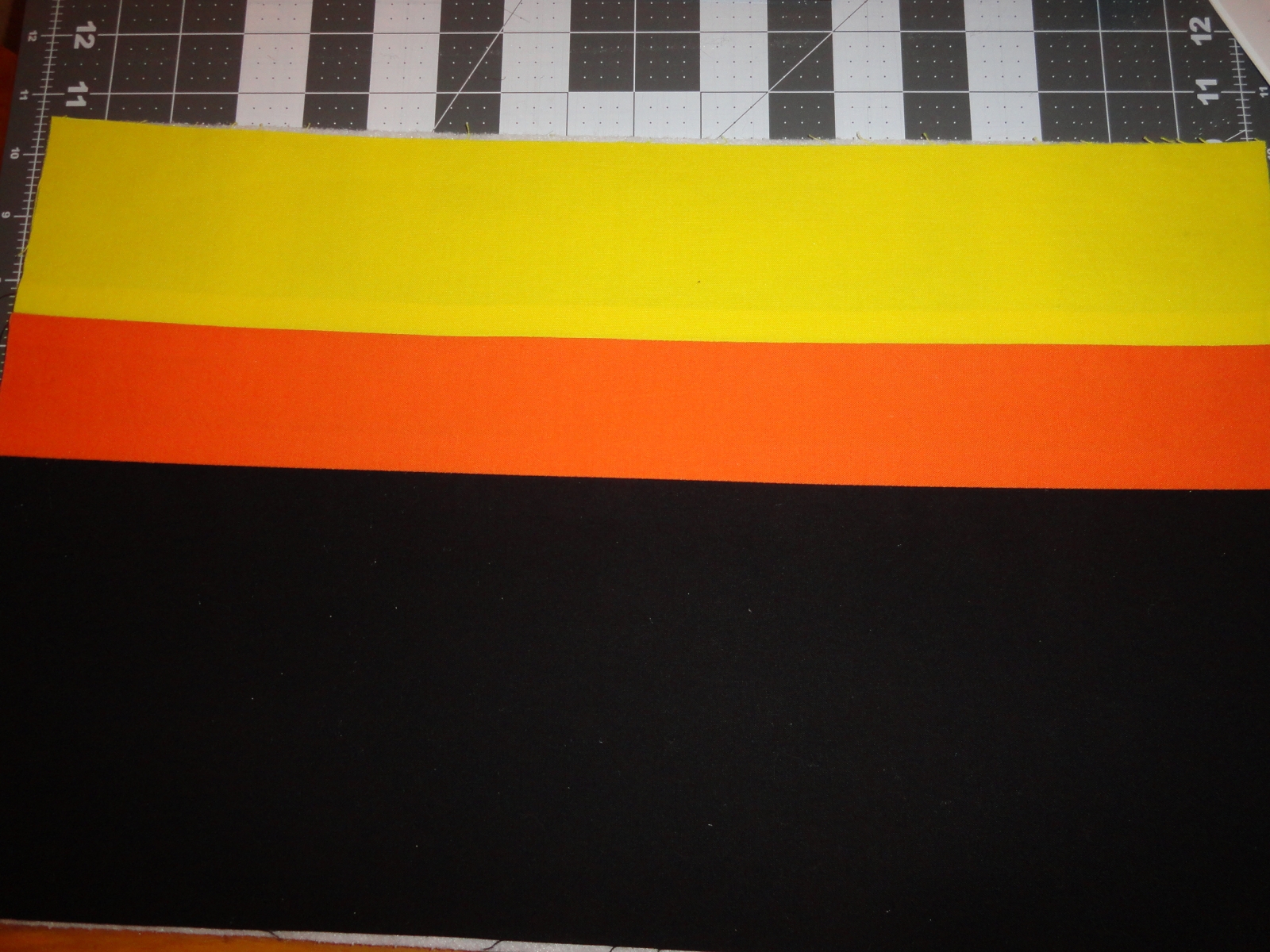 I only have a few more steps and the bag will be done. I hope to make more and use the flyer fabric for them. We'll see how the rest of this bag goes.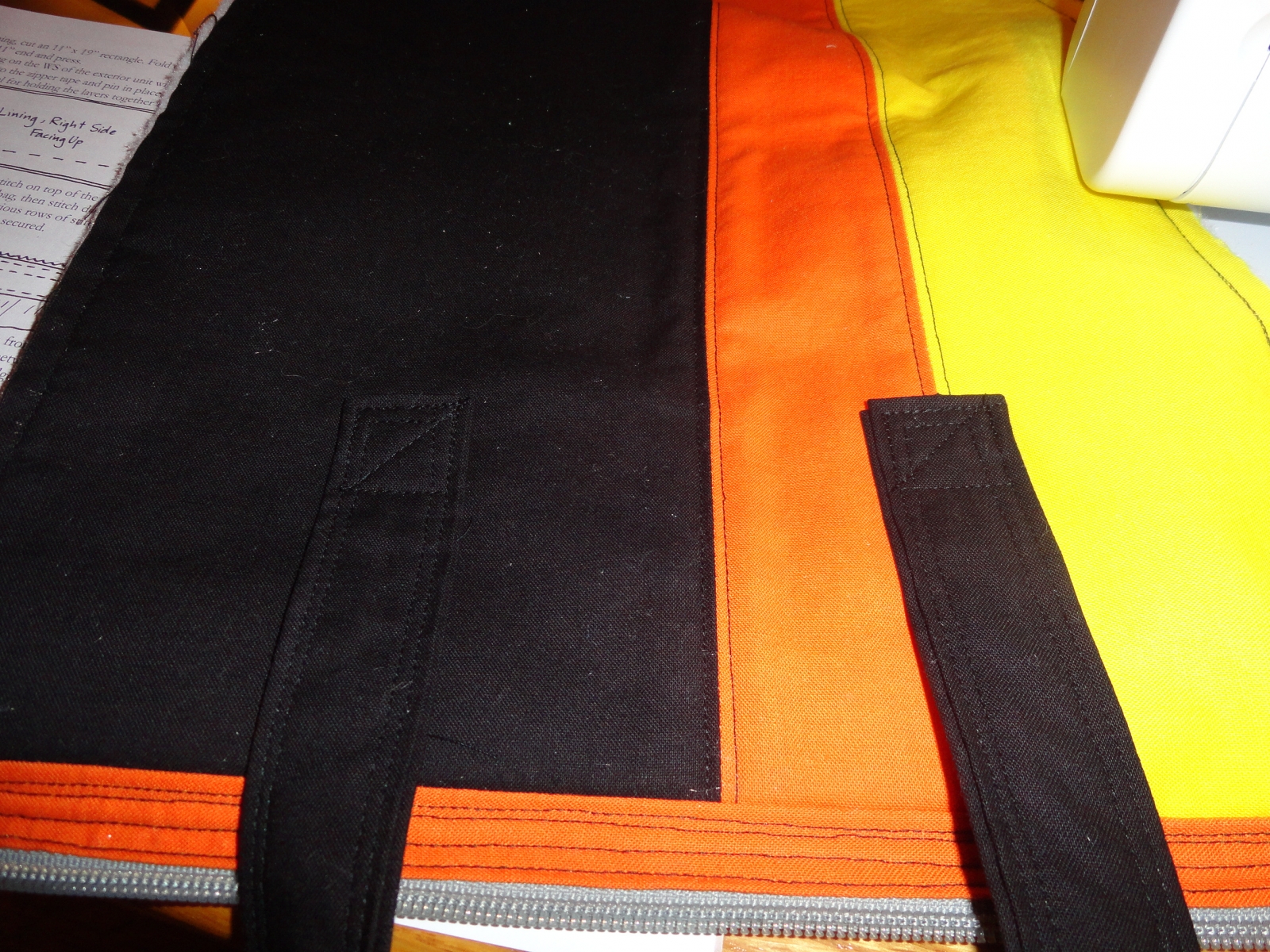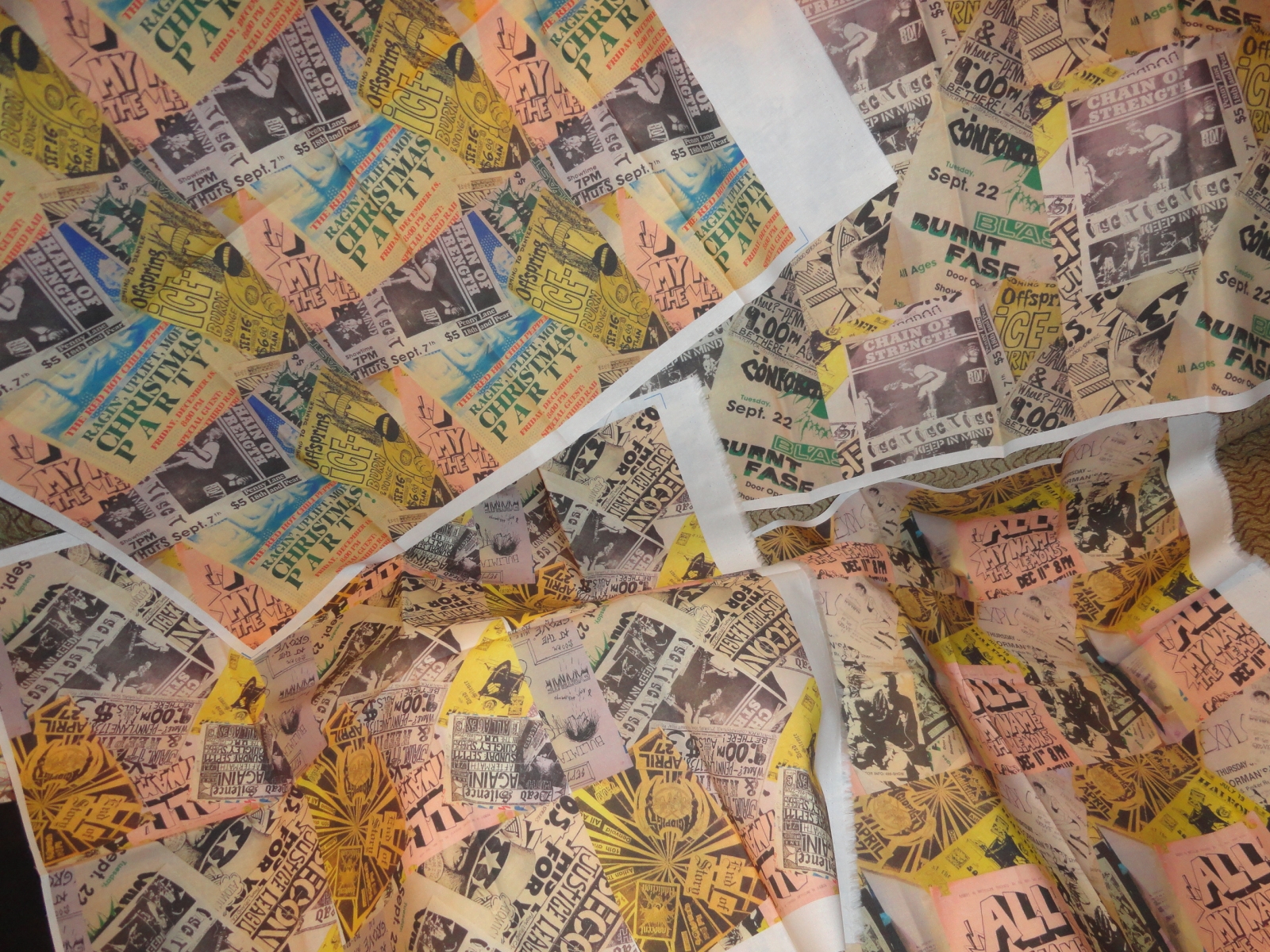 I should make some progress on the design and wall hanging of the Digger quilt this weekend. My goal is to have it done by the end of the year.
No music today.