Dress Like Your Grandma 2!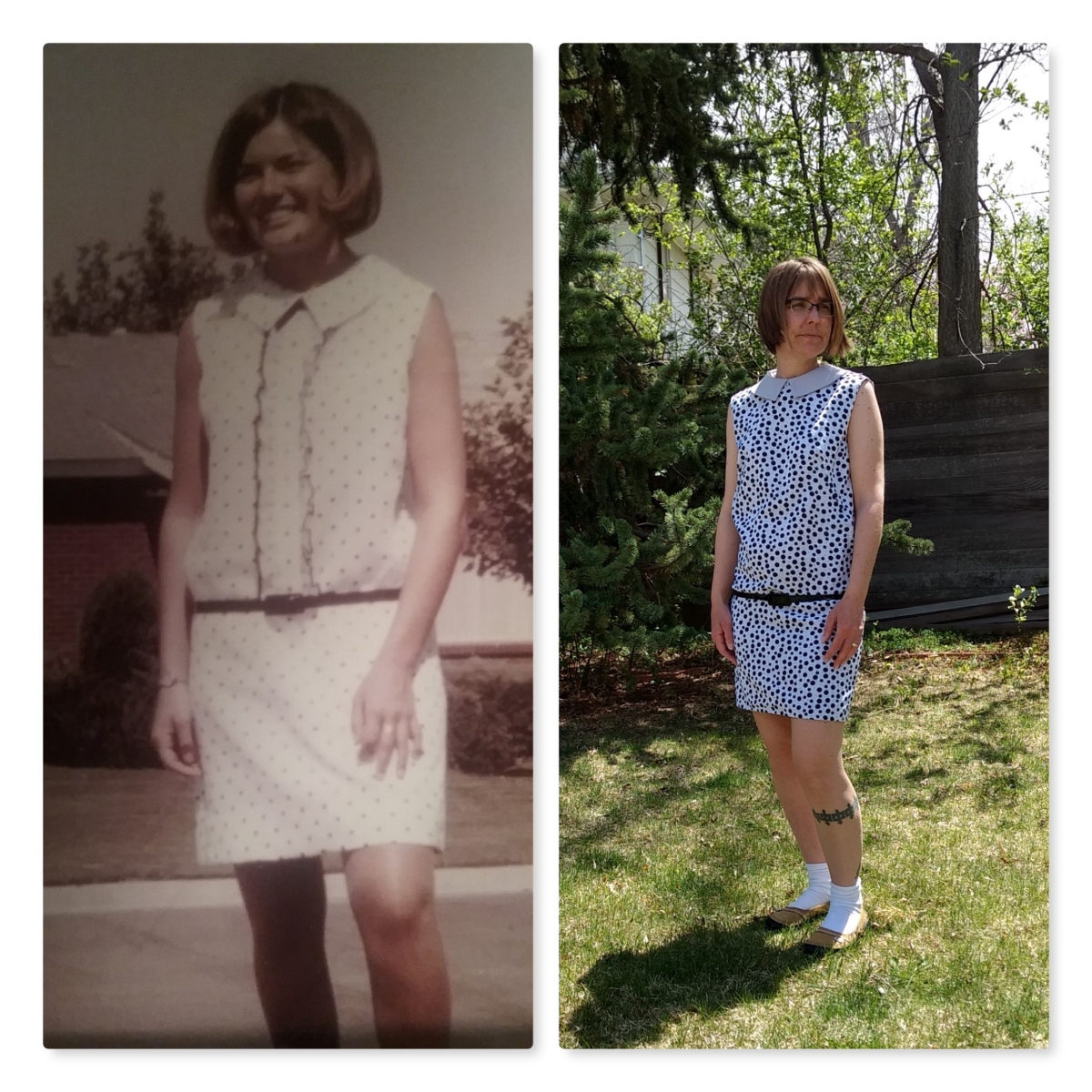 Here's the finished dress. I changed things up a bit. I left off the placket for one. My dress is made out of shirting and chiffon. The chiffon was a pain. The pattern was Simplicity 6720 (vintage). I'm glad I finished though. Next year, I think I'll do Dress Like Your Grandpa.
Here's my failed attempt at a muslin.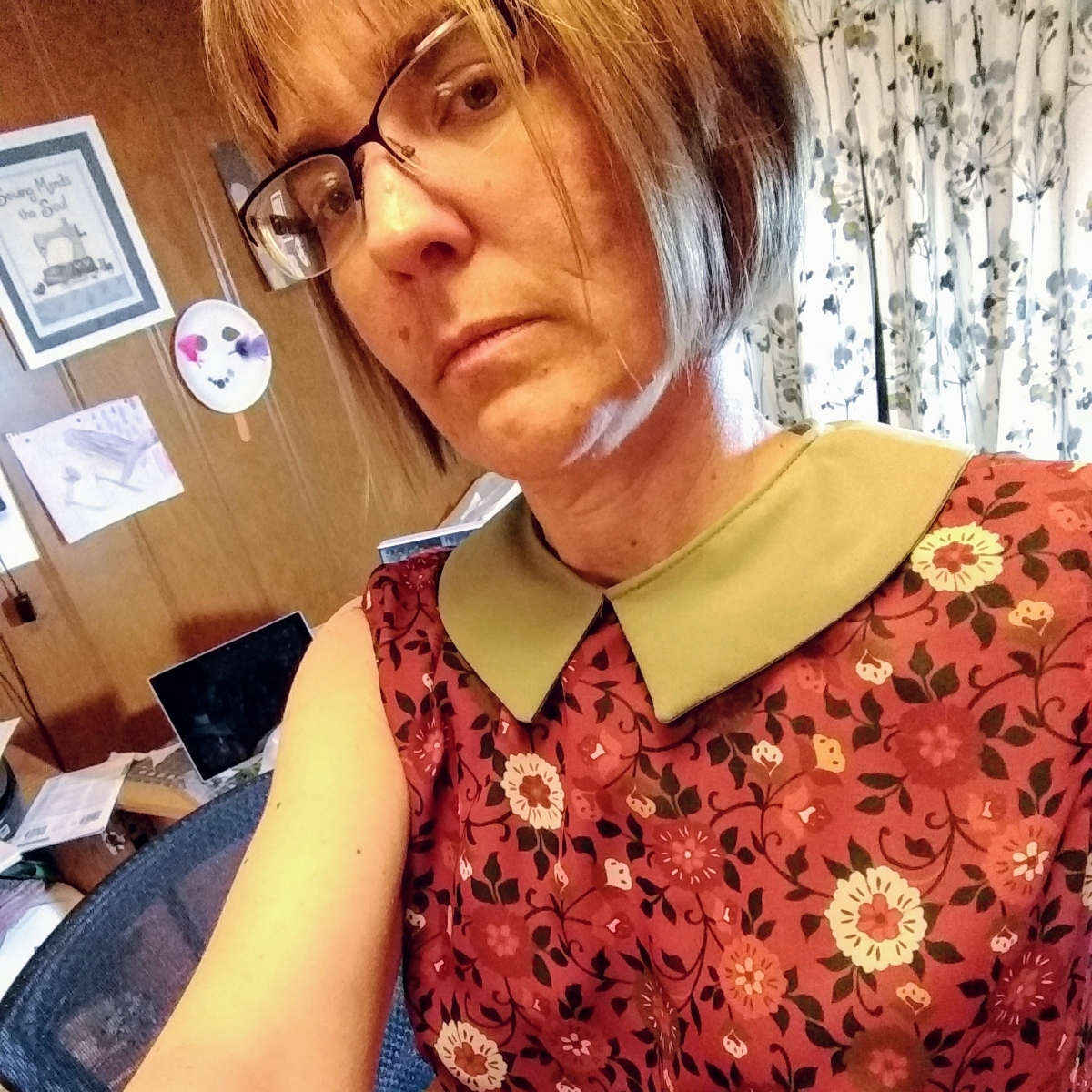 If you only look at the top of the dress, it's not so bad. I mean except for the awful attempt on my part at top stitching the collar which should never have been top stitched.
I have not sewn anything else as of late, so The Pant by Ann Normandy is next up in the queue.
I continue to be immersed in the Night Huntress Series and have just started First Drop of Crimson.
I grabbed my CD of TSOL's Change Today? album the other day. I had forgotten what a great album it is.