Doing Stuff for Other People
In the past couple of days some things have come together for me about helping others. In my last quilting post, I discussed wanting to listen to the Anxious and Angry podcast, and I linked to an Off With Their Heads song. Today, Dying Scene posted a link to an indiegogo campaign started by Ryan Young of Off WIth Their Heads.
You can check out the campaign here http://igg.me/at/anxiousandangrybikeride/x . He and Brad Lokkesmoe are going to ride bicycles from Minneapolis to Denver. They are raising money for Save.org . Save.org is a suicide prevention organization. I donated; you should check it out.
Next up, I lopped my hair off for Locks of Love. Here is a photo from a couple of weeks ago: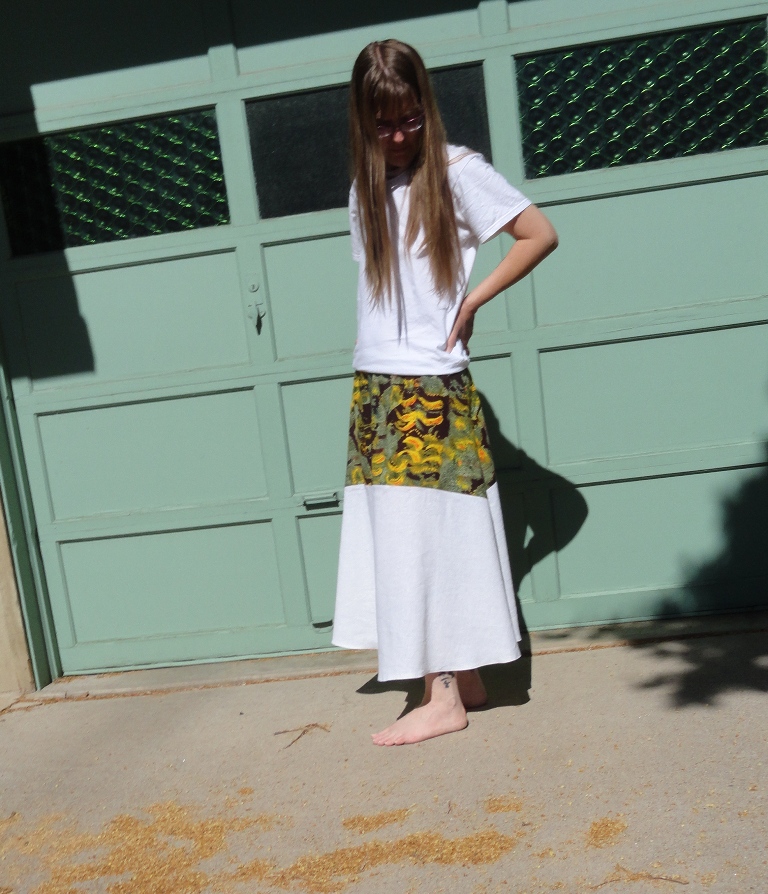 and here's one from this afternoon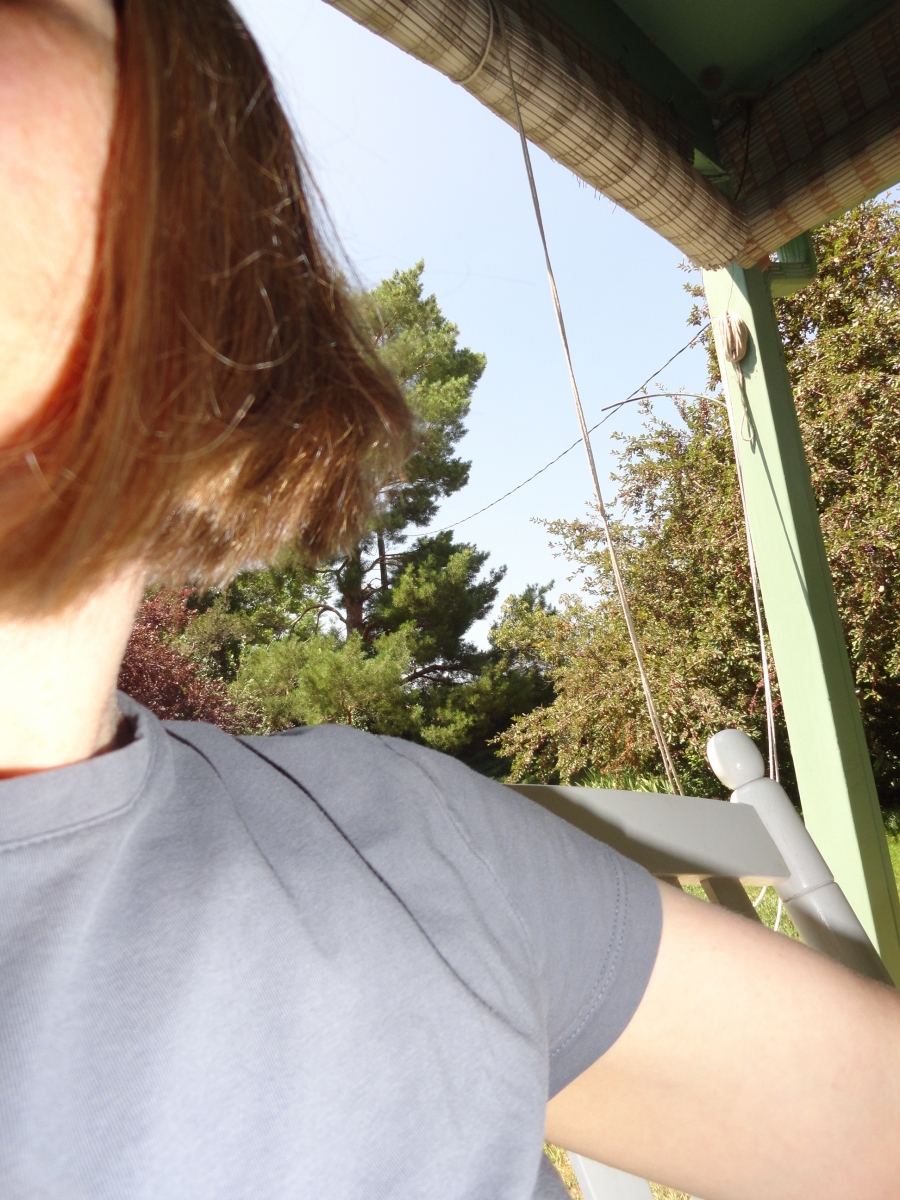 and now, one of the hair...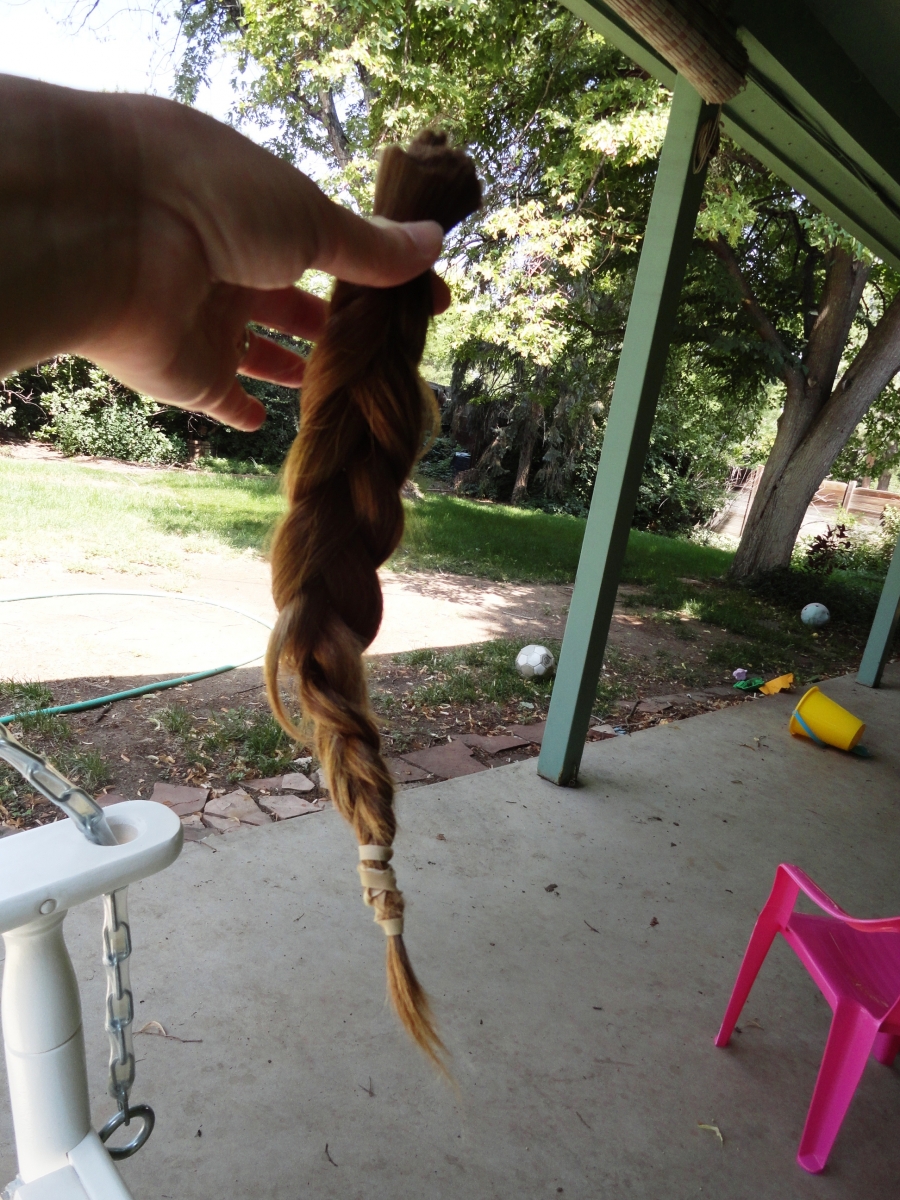 I will be popping that braid in the mail and sending off to Locks of Love soon! If you are unfamiliar with Locks of Love, you should check it out. They make hair pieces for children in financial and medical need. This will be my third donation. It takes me more than a year to get my hair long enough to donate. This is the most I have been able to donate at one time! It's a lot of hair.
My last point today is about Skirting The Issue. I will be sewing up a couple skirts to send off to Simple Simon and Company. They will in turn donate them to children in foster care, so the children can have a cool new skirt to wear to school this fall. I think I will rope in my children to help pick out fabric.