Digger Progress!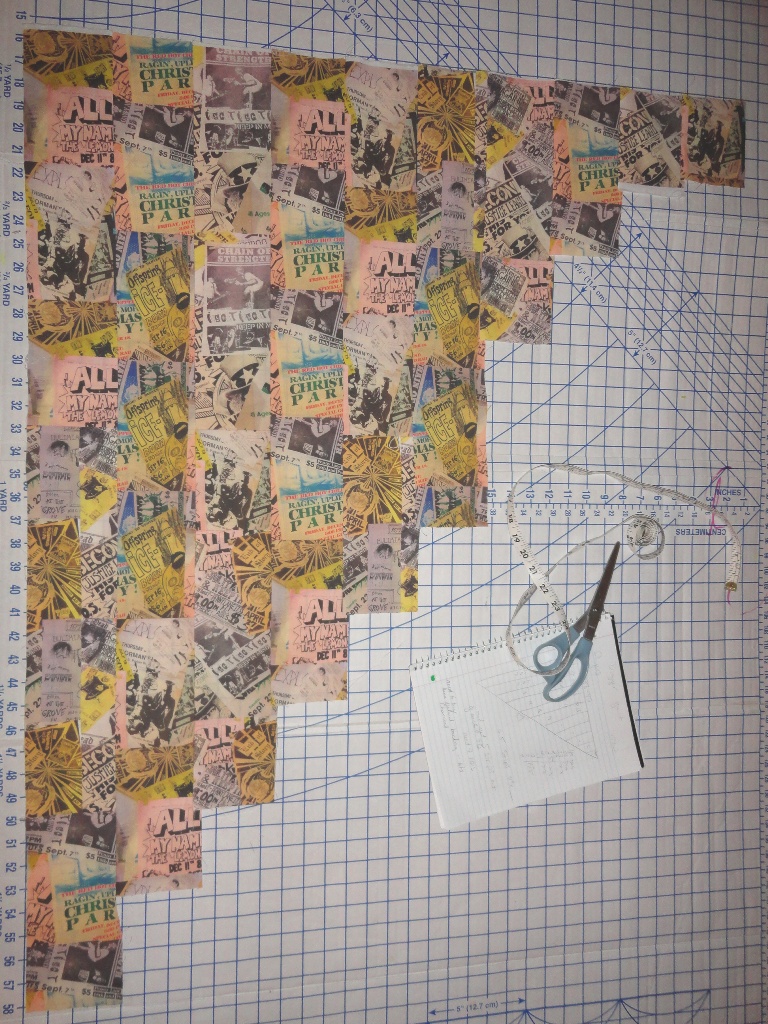 I spent some time on the flyer portion of the quilt. This is the part that represents the wall. Look at the photo below. The flyers go where the ugly tannish color is.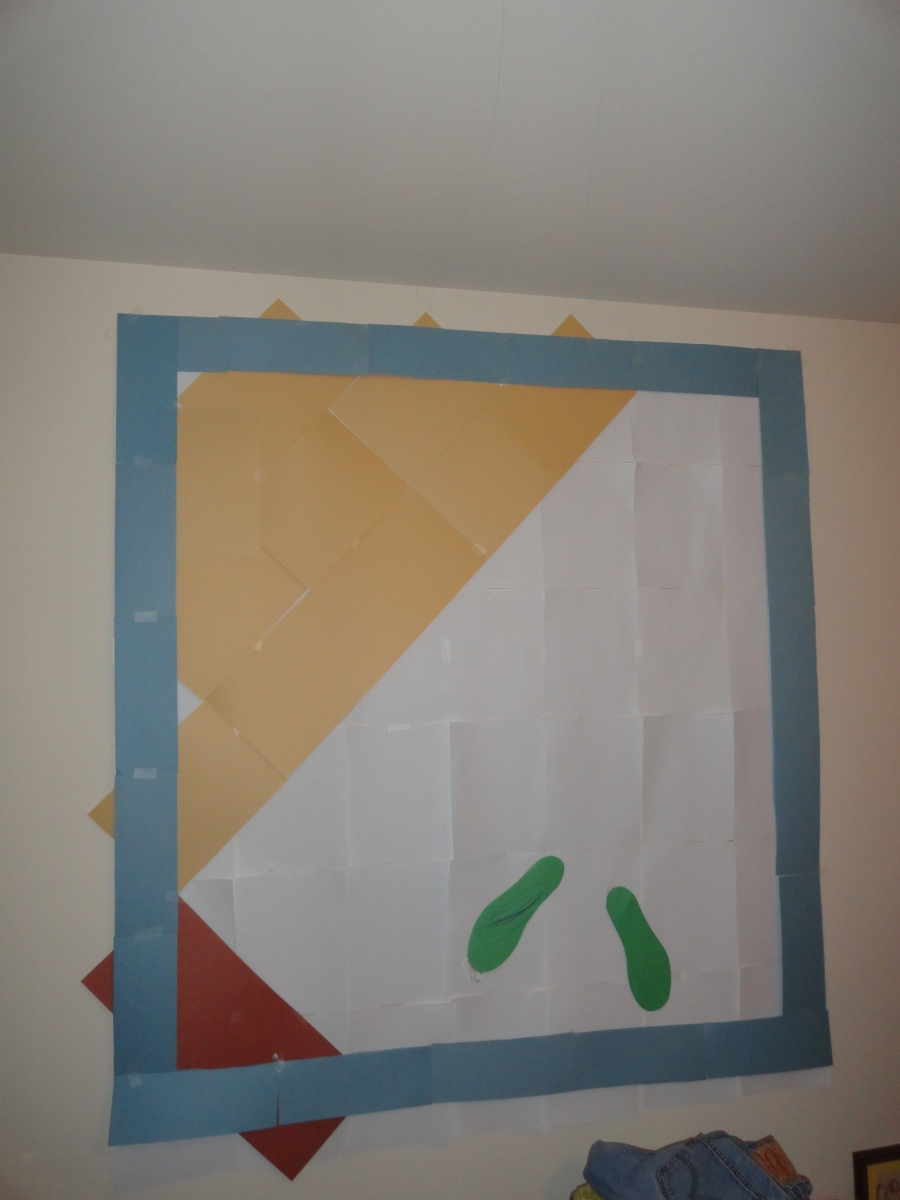 The feet won't look like that in the quilt. I just haven't gone in and taken a new picture.
I made a jewlery bag out of the flyer fabric and dropped it off at Chain Reaction. Hopefully someone will buy it.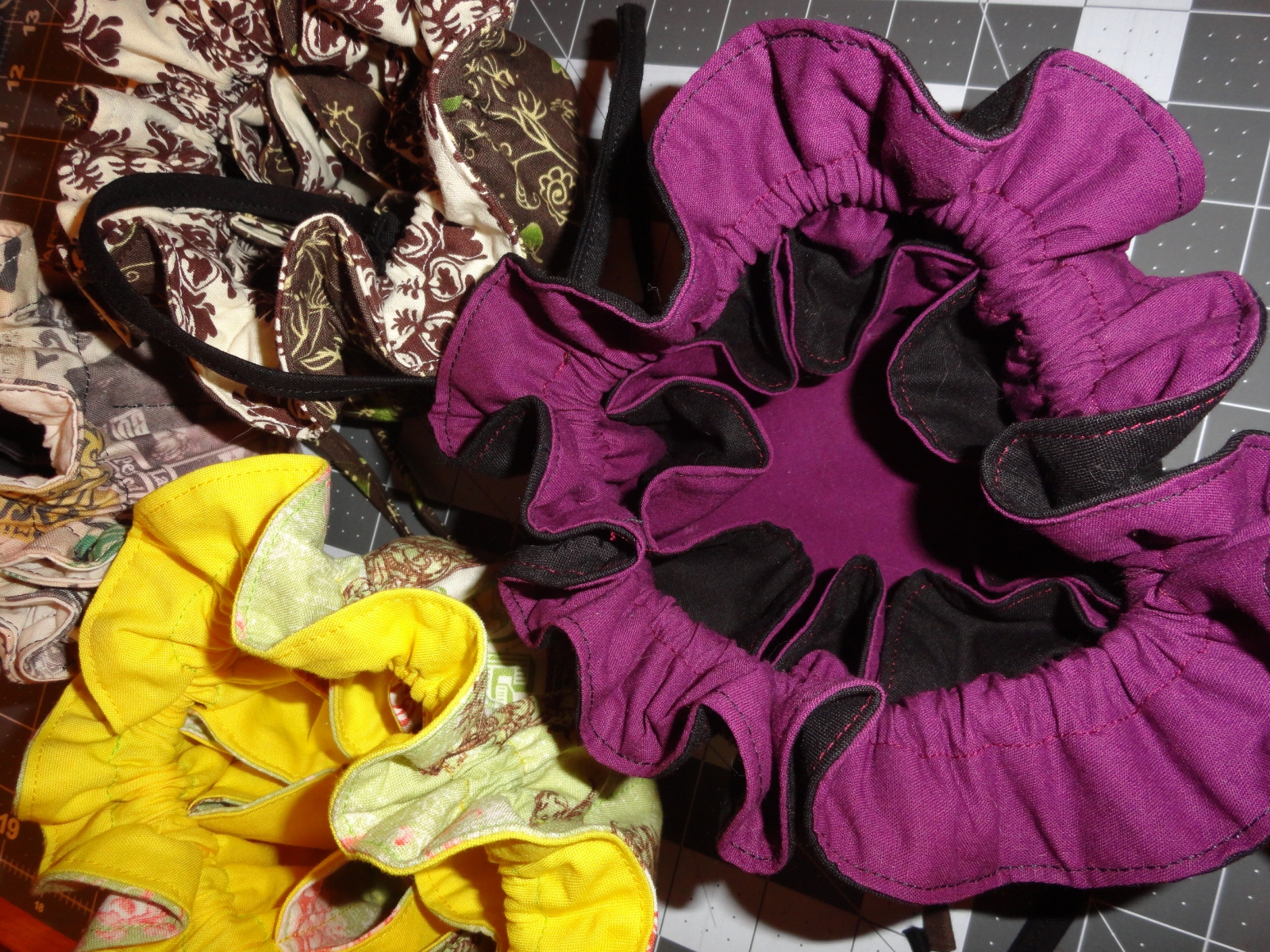 It's been fun making the bags. If you want a custom bag send me an e-mail. I will be moving on to more record cards and finishing up the Digger and Gates quilt.
I spaced getting the fabric that the sheet will go onto for the Digger quilt. Again, I find myself behind because I didn't buy the right fabric. It's getting ridiculous. I am nervous about the whole sheet/jeans idea. Maybe I am intentionally screwing myself up?
I still have some holiday cards over in the etsy shop if you are interested.
I've made it to Episode #5 in the Anxious and Angry Podcast. I'm not really listening to anything new. I figure I will post Swiz today because I listen to them nearly every day in the car. I believe I saw them summer of '90. This video is from January '90.