Destruction to Creation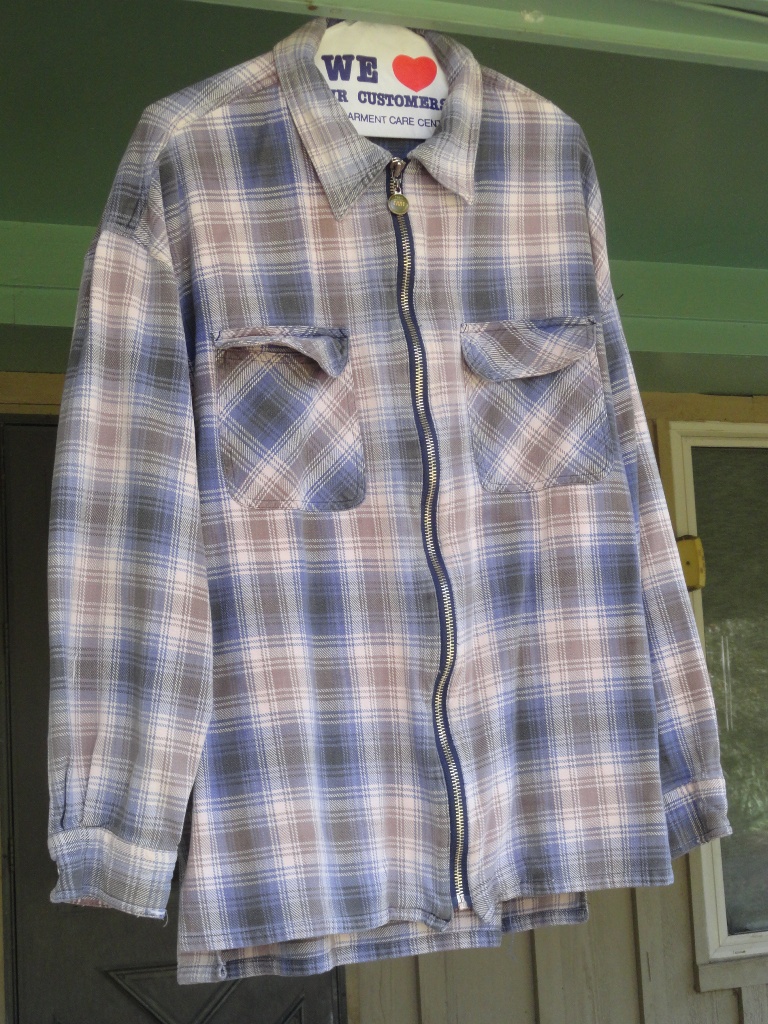 This was once my favorite shirt. When I was in my early 20's, I wore this nearly out. Long ago, I put it away. In our current house, it's been hanging in the hall closet ever since we moved in (7ish years ago). I have not worn it in way more than 10 years. Today, I destroyed it in hopes of making something else.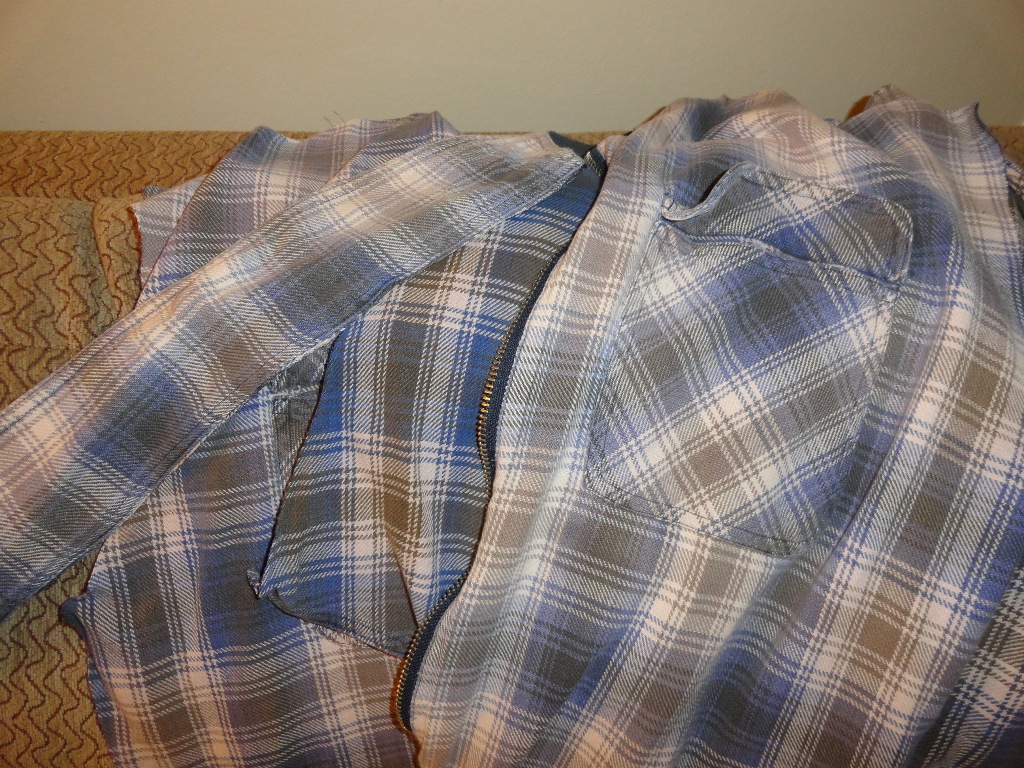 I bought some amazing record fabric from Fancy Tiger. It's made by Premier Prints. I knew I wanted to make a jacket out of it soon after I picked it up. It is not quilting fabric. It is more like a light upholstery fabric. It has record players on it.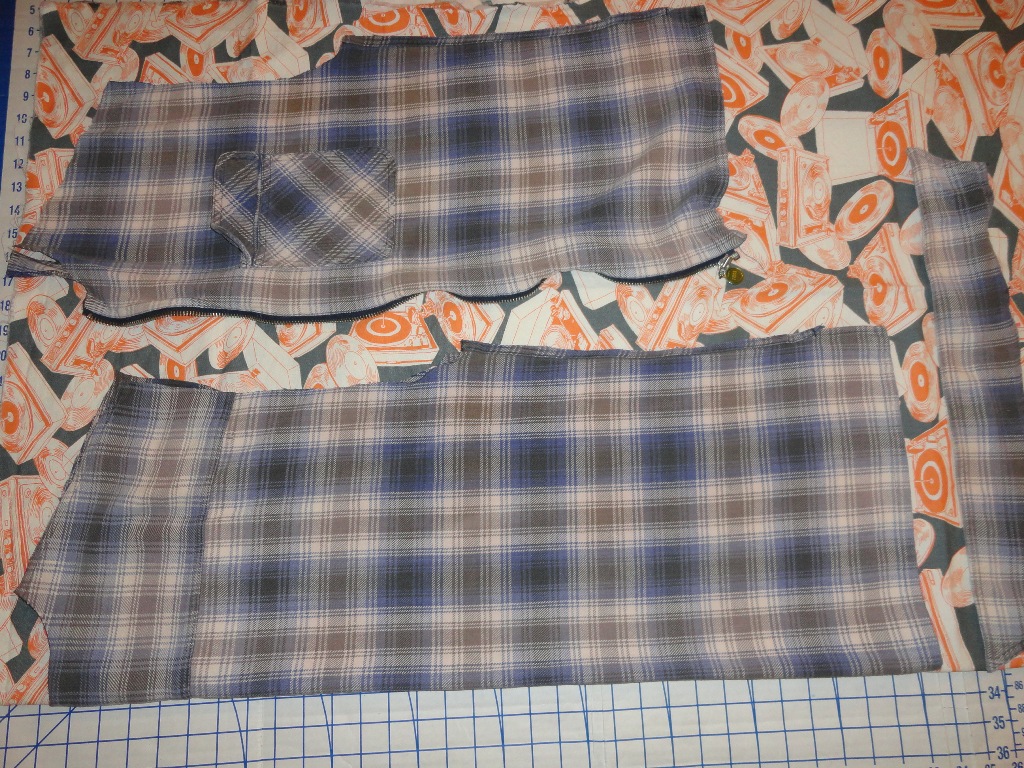 Today, I spent a little while trying to construct my jacket. I have not done anything with the lining yet. The lining is cut out though. The jacket itself has sleeves. It is missing the collar, cuffs, and hem (and obviously the lining).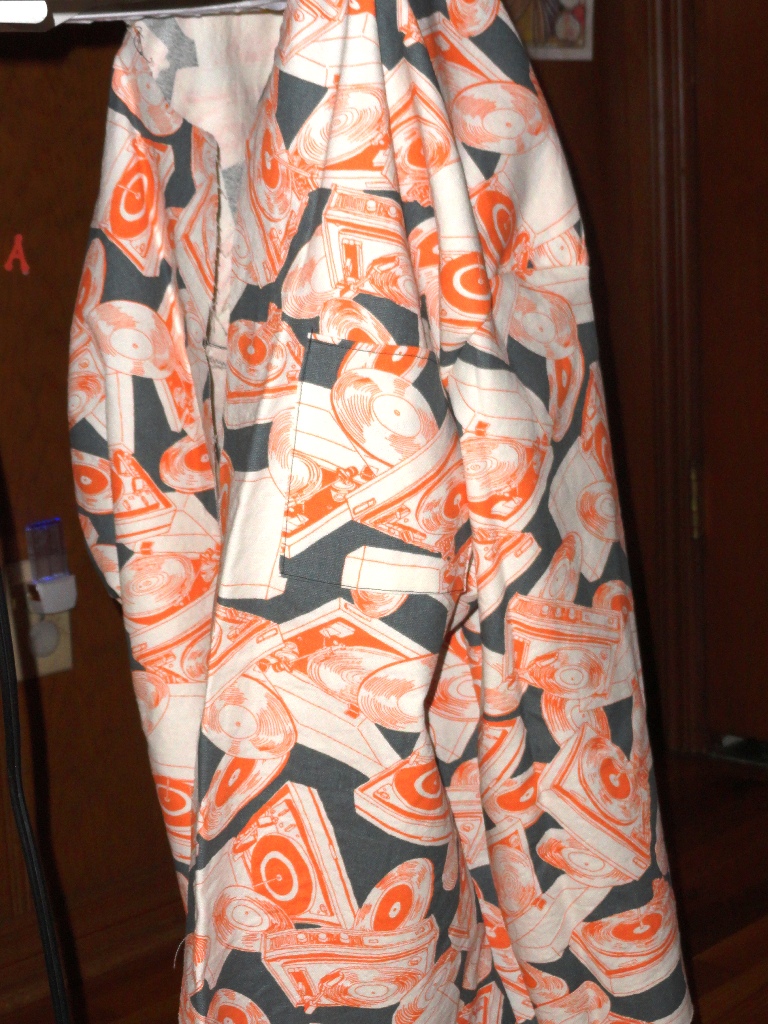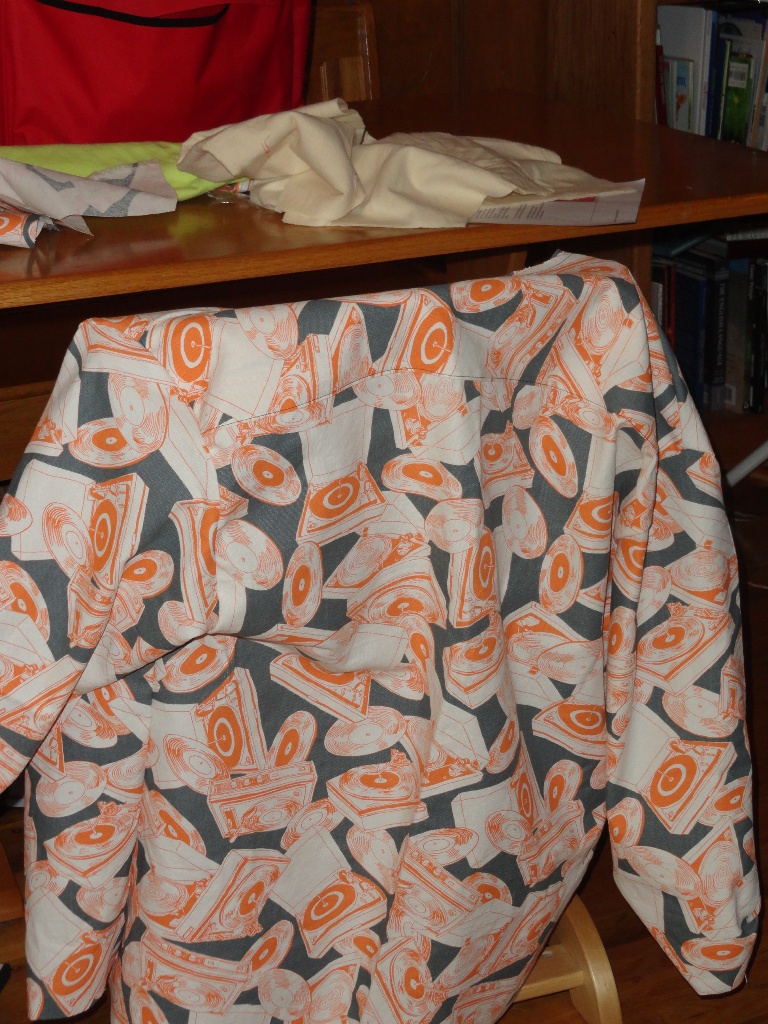 I spent some time today taking photos of my old flyers too. I am going to try to create fabric on Spoonflower with those photos. The design phase is back in full swing on the Digger quilt. I have some great news to share when I get a little further along. Also, the flyer fabric should work well in the Digger quilt. More later on all of that. I am a little fearful of complete failure on Spoonflower when it comes to this design.
As for music, I have been stagnant. Sigh.
Here's some music from Croatia by a band called Fast Response: