The "Broken Pieces" Quilt is Complete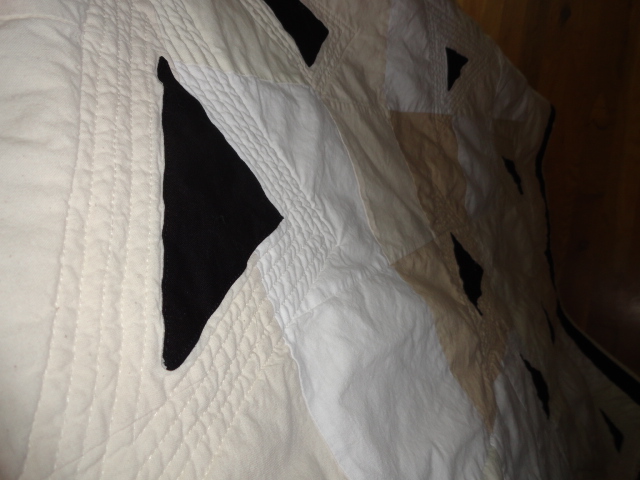 At the beginning of this project, I don't think I actually believed that I would ever finish. I think that was fairly evident when I realized I was done with the quilt top, but I hadn't purchased any backing fabric.
The machine quilting was done over the past two days. I did not use a walking foot, and at times, I found it was quite challenging, Then I realized that my machine allows me to put it in reverse without holding down the reverse button while sewing. That realization was HUGE. It allowed me to sew around the pieces without moving the quilt much.
When I got to the binding, I considered giving up but only for a moment. I made my own bias tape by following a tutorial here. It did not bring me to tears, thank goodness.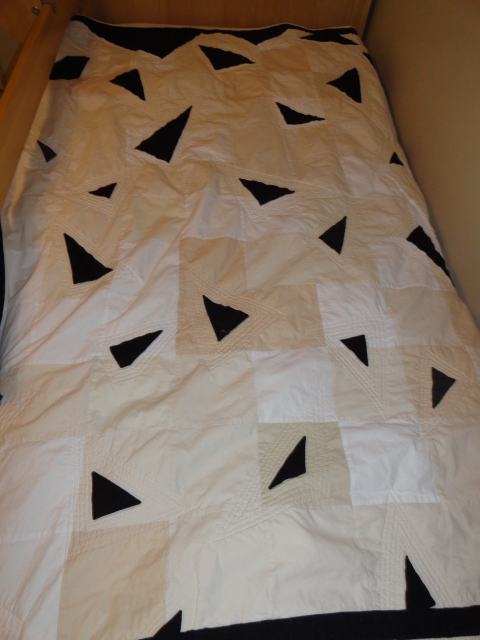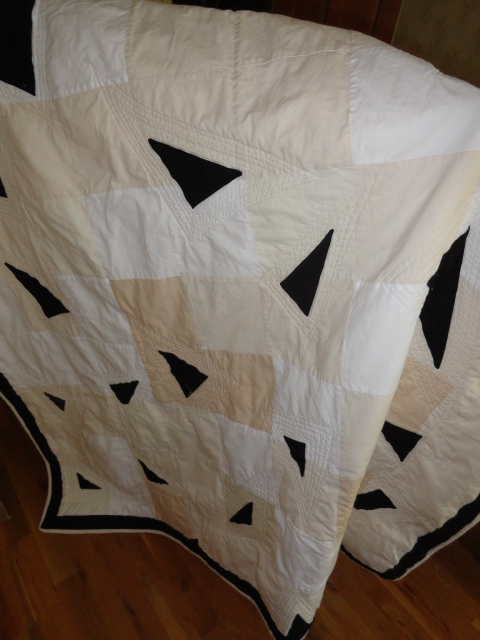 Now that the quilt is complete, I'd like to hang it up on a wall, but I am not sure where to put it. I need to be able to see the whole thing, and there is not a wall open enough in the room I want to hang it in. I can't deal with any of it being hidden behind furniture. I designed the quilt specifically to show the fall, so it can't be cut off. What now? Move furniture around?
After I took some pictures, I folded it up and set it by the sewing machine. Later, I found myself touching it, just to feel it being real. There is so much emotion stitched into it…
Once the pictures were taken, I loaded up the little girls and we headed to the store, windows down, "Broken Pieces" blasting, singing at the top of our lungs – REPEAT.
The design phase of Summer Quilt #2 is nearly complete. We went to Office Max to enlarge the 7 Seconds logo, since I did not believe that I could draw it to the scale that I needed. It took me an hour just to draw the circles, and I'm not even excited about how they came out. I taped part of the quilt up on the wall (2 different walls). There are three parts as you can see in the pictures. Since I didn't put up the entire thing, I have to rely on my brain to accurately show me what to do. Again, I find myself nervous to begin. At least I'm feeling pretty good about the "Broken Pieces" quilt. I need that confidence to begin this next one. I will need to get started soon too as The Summer of No Pants begins on Saturday, and I have big plans this year!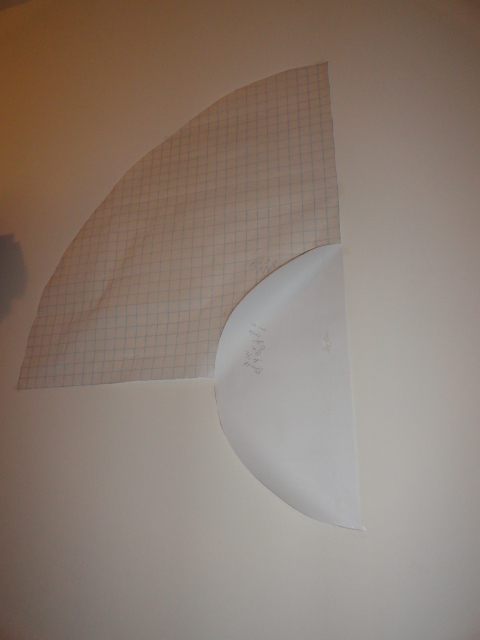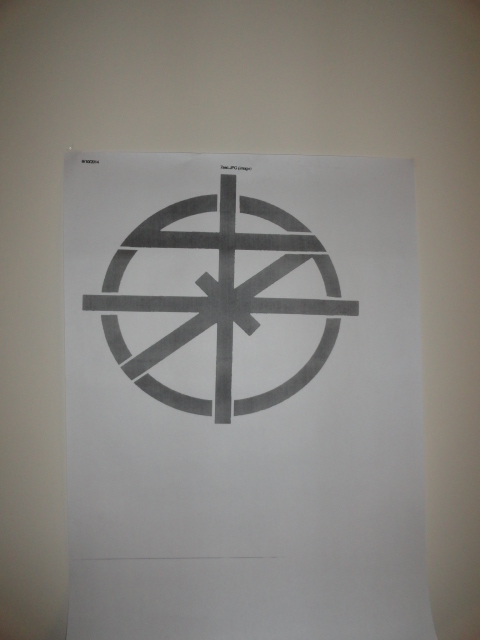 I listened to quite a few bands while I quilted the last two days. I even listened to more of episode 4 of the Sideonedummy Storytellers Podcast. Most of all, I listened to Farside. I know there was a little bit of cheating going on there, but I couldn't help myself. Farside always helps me with my creativity. Here's an old video that makes me feel good when I watch it: