A Border and Soles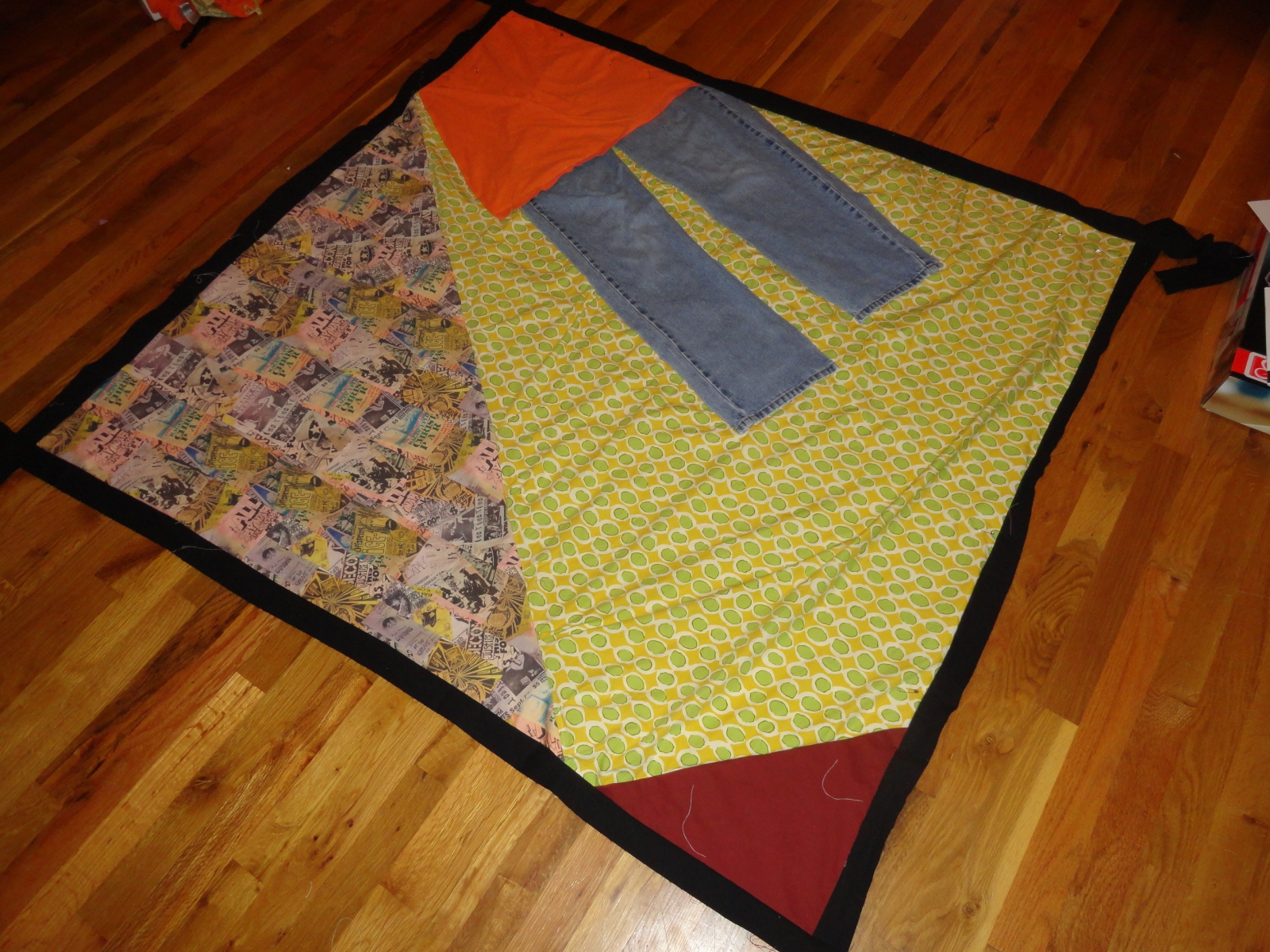 Yesterday I put the first border on. I realized that I needed some sort of break from all of the color, so I sewed a 1.5" black border all the way around the quilt top.
While I did that, I realized that I was breaking some pretty major quilting rules. Everything lines up in quilting, and everything is flat and pressed. My sheet, jeans and t-shirt don't follow those rules at all. All three of those elements are intentionally wrinkly. I thought these elements would be a breeze to sew. My quilts always have puckers and wrinkles, and I always have to take stitches out in order to fix them. This time the quilt NEEDS puckers and wrinkles. Freedom! I just didn't realize how wired my brain was to right and wrong when sewing.
Yesterday was tough. At the end of the day, the black inner border was the right thing to do, and this quilt top is looking bad ass.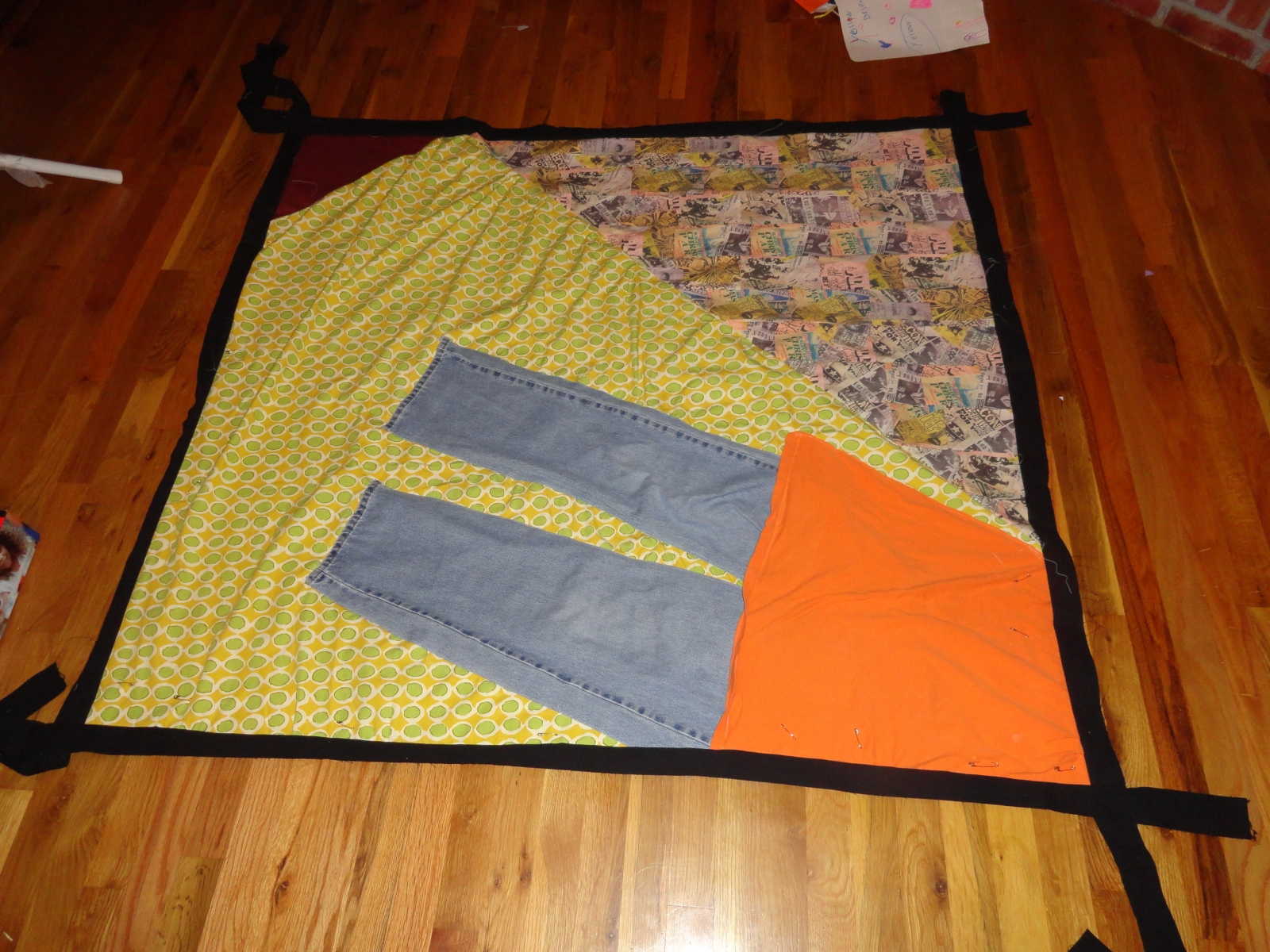 Today, I tried to avoid sewing. Fear consumed me while I thought about sewing on the soles and laces. There would be no second chance if I screwed them up.
After avoiding the soles by vacuuming the whole house, I just went to work. I even laid down on the floor to get a feel for how the soles should be. In my head, the toes came together, but when I lay on the floor, my own feel fell outward. I changed the soles on the quilt, I tucked the laces under them, and I sewed everything down. Seriously. I stayed at my sewing machine until I was done.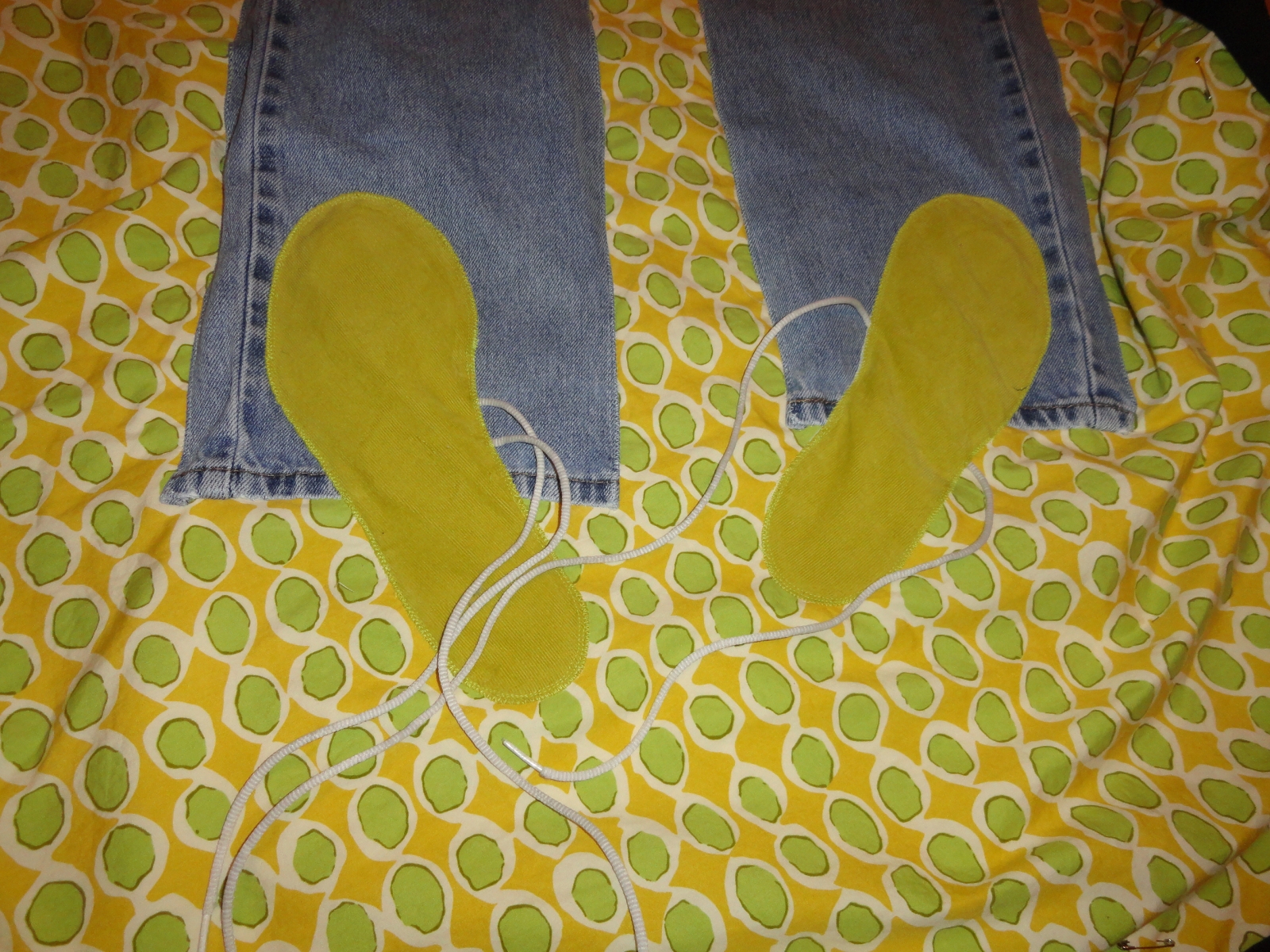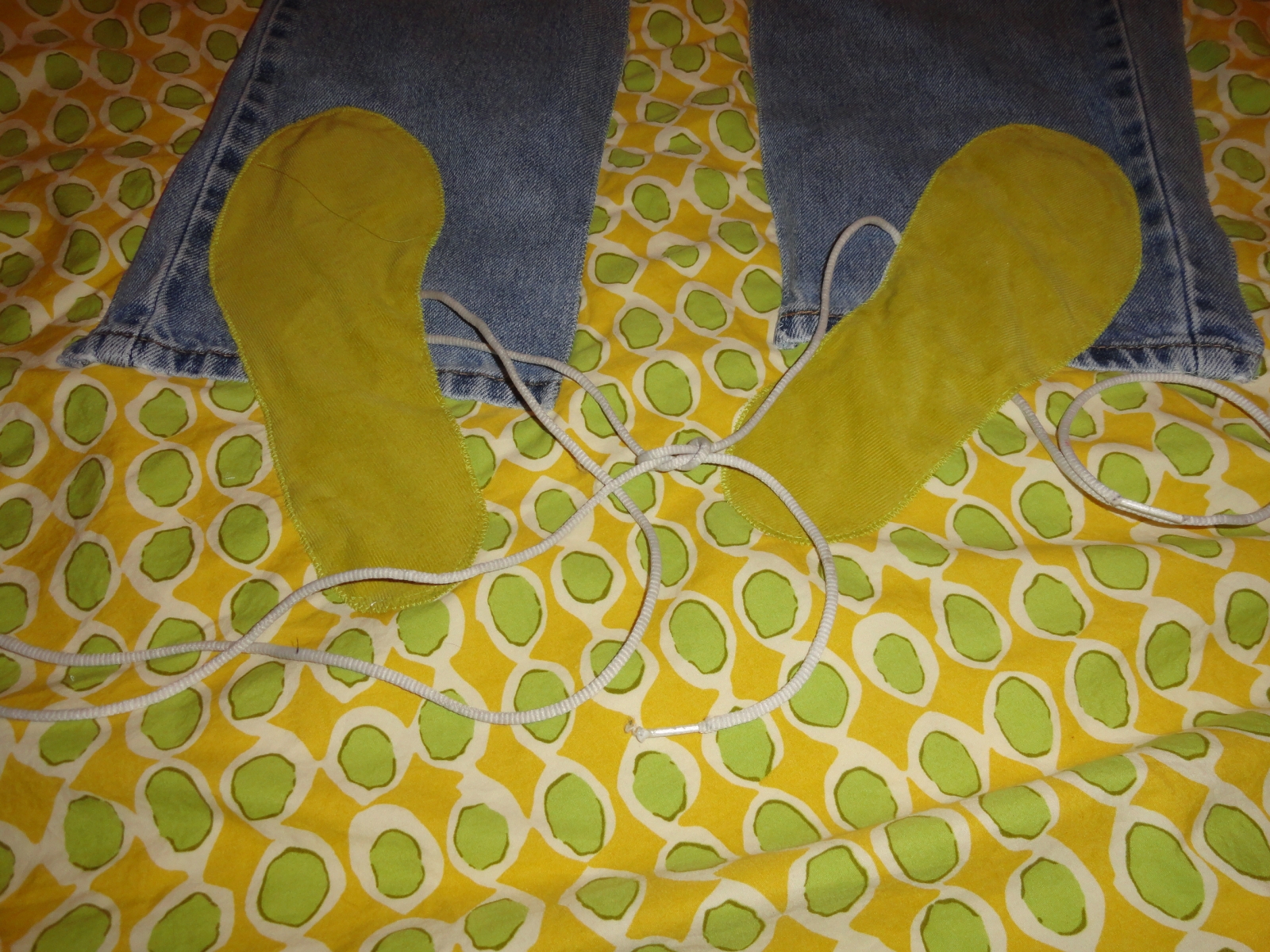 Next up is the outer border. I have two design elements that will go into that border, and I don't think I'll share that until I am all the way done.
While I was working on the quilt yesterday, I was listeining to the Beach Slang album Cheap Thrills On A Dead End Street. "We Are Nothing" seemed pretty appropriate yesterday.