Belvedere Waistcoats Complete!
I finished up my 2 Belvedere Waistcoats. I followed the Sew-A-Long for the most part. I did not wait for the final post though. I put my buttons on yesterday. I made one of each version. Version 1 has welt pockets and side vents. Version 2 is the easy version. After completing them, I have to say, they were both very easy. I am shocked to see that I have made something that does not look like I made it. :)
I made the XS. XS measures at a 36.25" bust. My bust is 31". Both vests fit big, but they are not crazy big. Maybe I'll just wear them with a big ol' push-up bra.
I posted my fabric choices in an earlier post. Today I will show you my progress on each. Here is the completed Version 1. I sewed both versions at the same time, so this one got a different seam allowance than Version 2 because I decided to try to change things up a bit on the side seams. I think the fit is obviously different. Version 1 was made with a denim main fabric and bemberg lining. I also chose to make the back out of the lining fabric.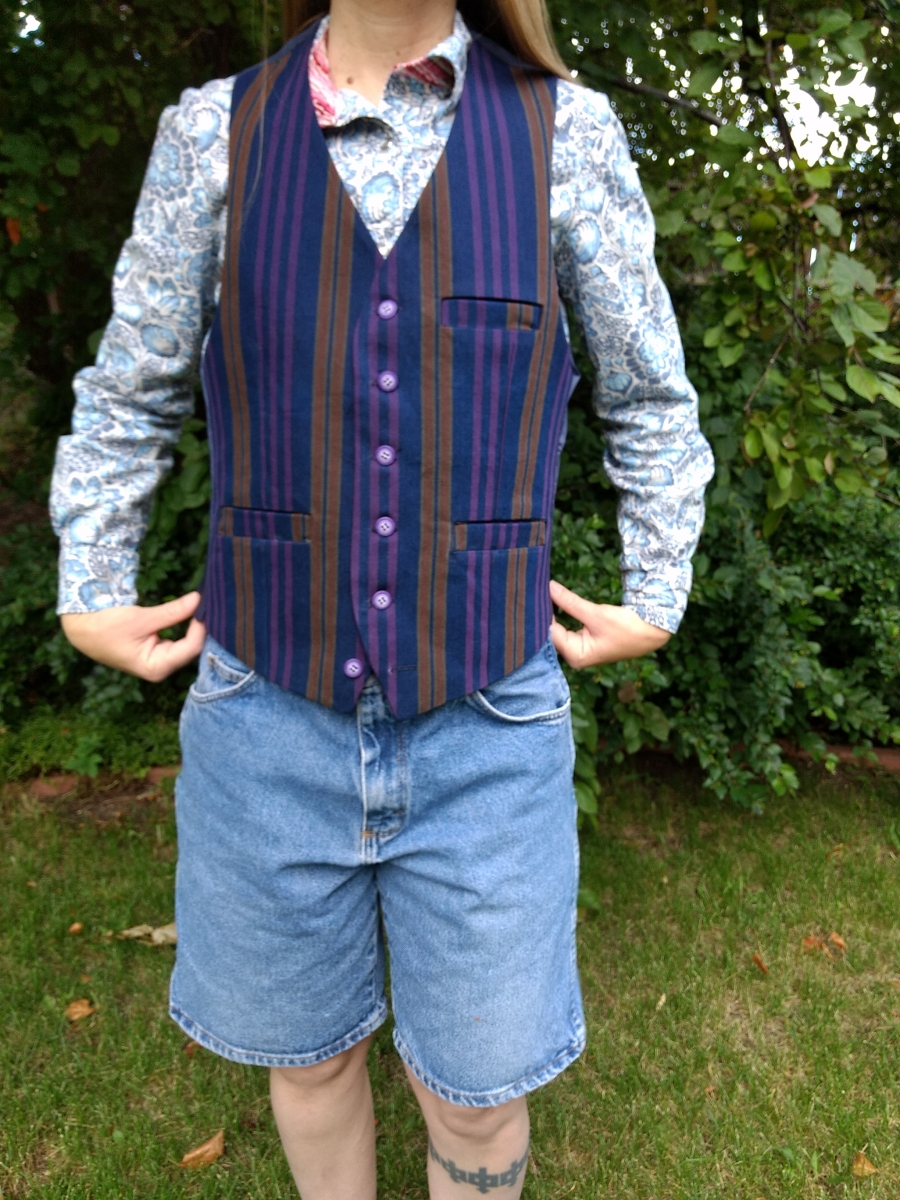 I love this, but it seems more boxy to me. I think because I tapered the seam allowance on the side seams.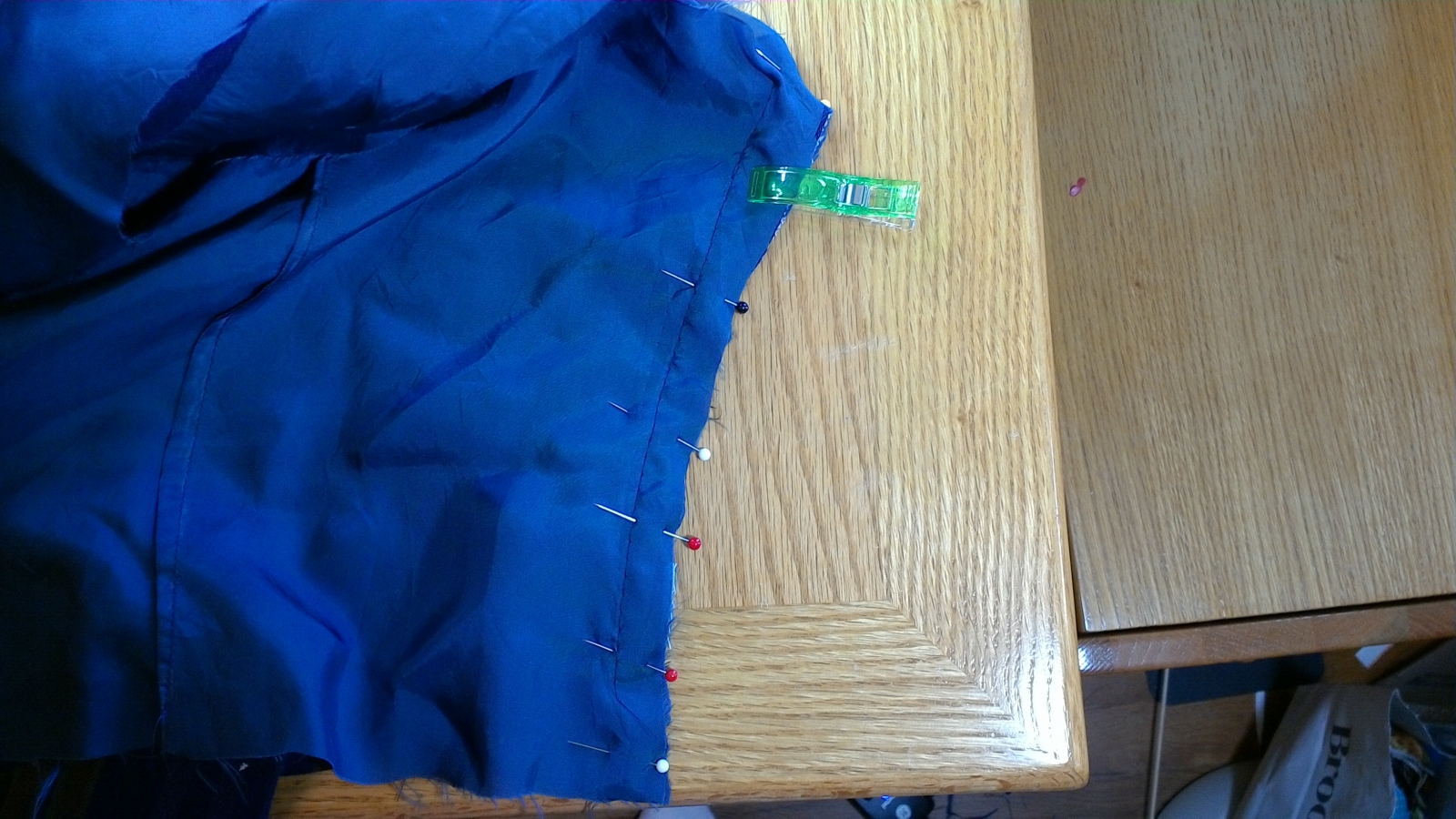 I started at the armhole at 1" then tapered it down to 5/8". I tried to do 1" all the way, but I have the seam vent on this version, and I thought it wouldn't work out. Next time, I think I will opt out of the seam vent and do a 1" seam allowance all the way. By the way, bemberg is very difficult to cut, and it was not near as difficult to sew as I expected. It also wrinkles like crazy. My lining fabric for my other version was MUCH easier to work with all the way around.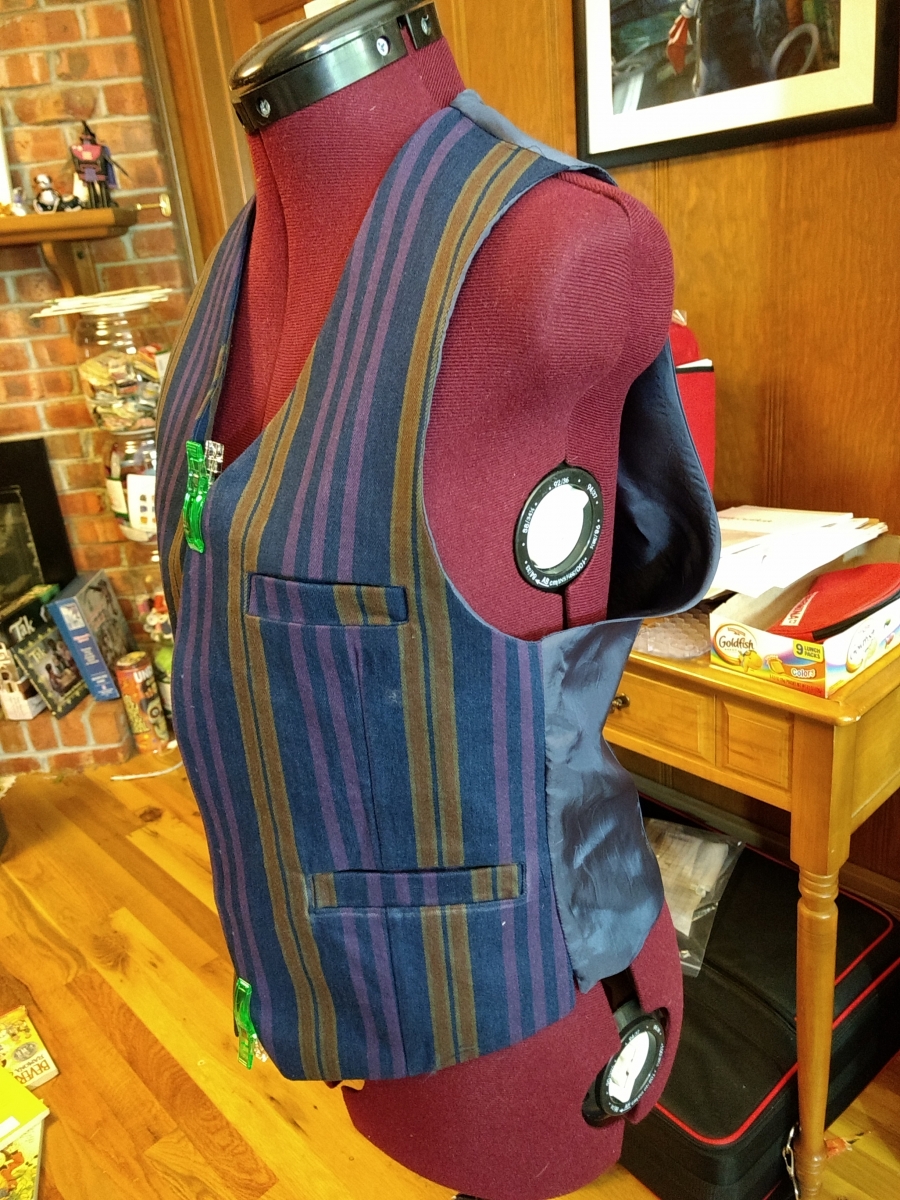 Here's the gape in my armhole using the tapered side seam. My poor sewing room needs cleaned up, badly.
The welt pockets were also super easy. I've made a few different types of welt pockets. Most recently, I put welts on the Thurlow Trousers. These were much different. I followed the directions as my brain could not make sense of what was happening, and they worked out great. Yes, I know my stripes do not match. Next time, I may try an accent fabric there. In the photo above, you can also see the side seam vents. Also, super easy.
For comparison here's the armhole gape in the Version 2 I made. This one has a regular 5/8" seam allowance.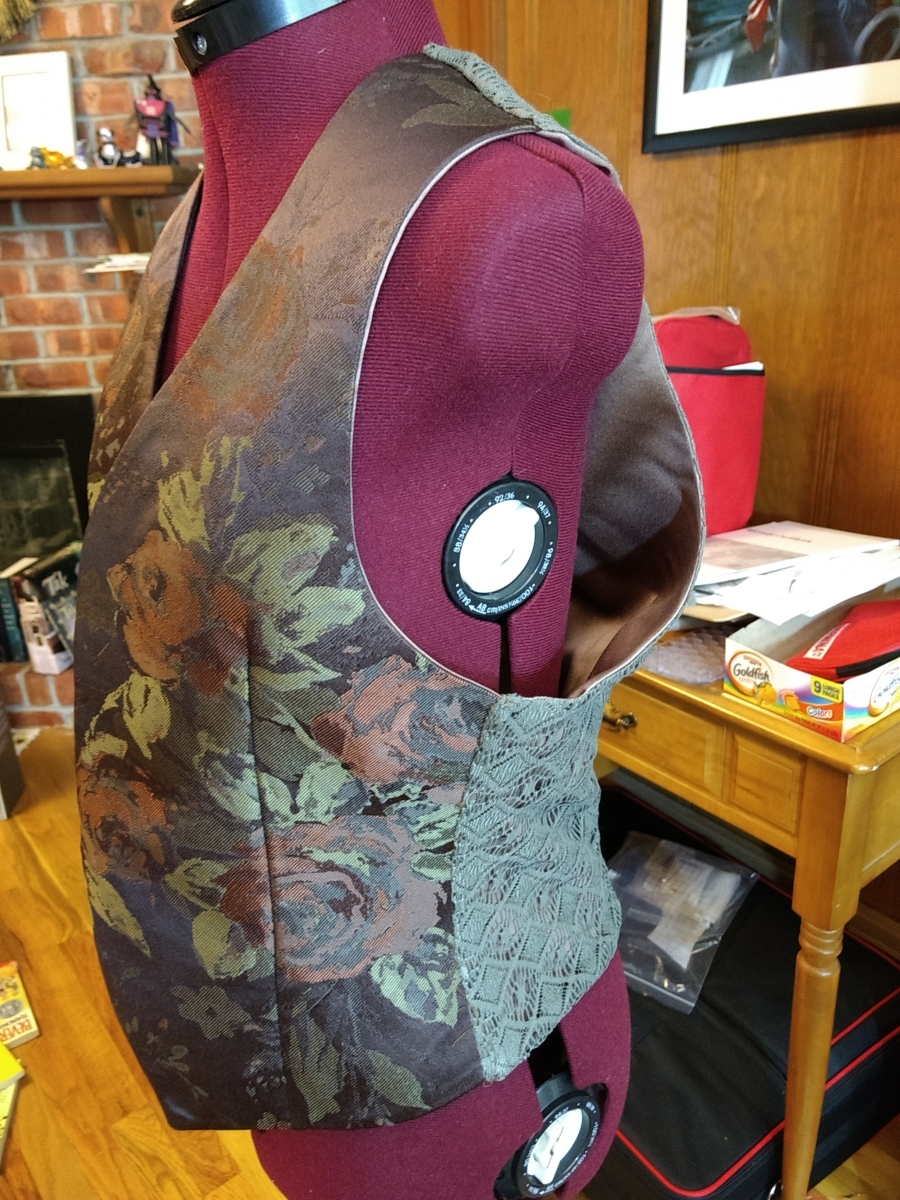 For the main fabric on the Version 2, I used this Brocade. I bought it as a flat fold at Colorado Fabrics for $3 or so. It's ridiculously cool. The back fabric was a gamble. It is some sort of crocheted, stretchy fabric. Once again, it's beautiful. The lining is a polyester that is really shining and does not wrinkle up easily. I got all of these from the flat folds. It's most of the reason why I decided to make 2 waistcoats.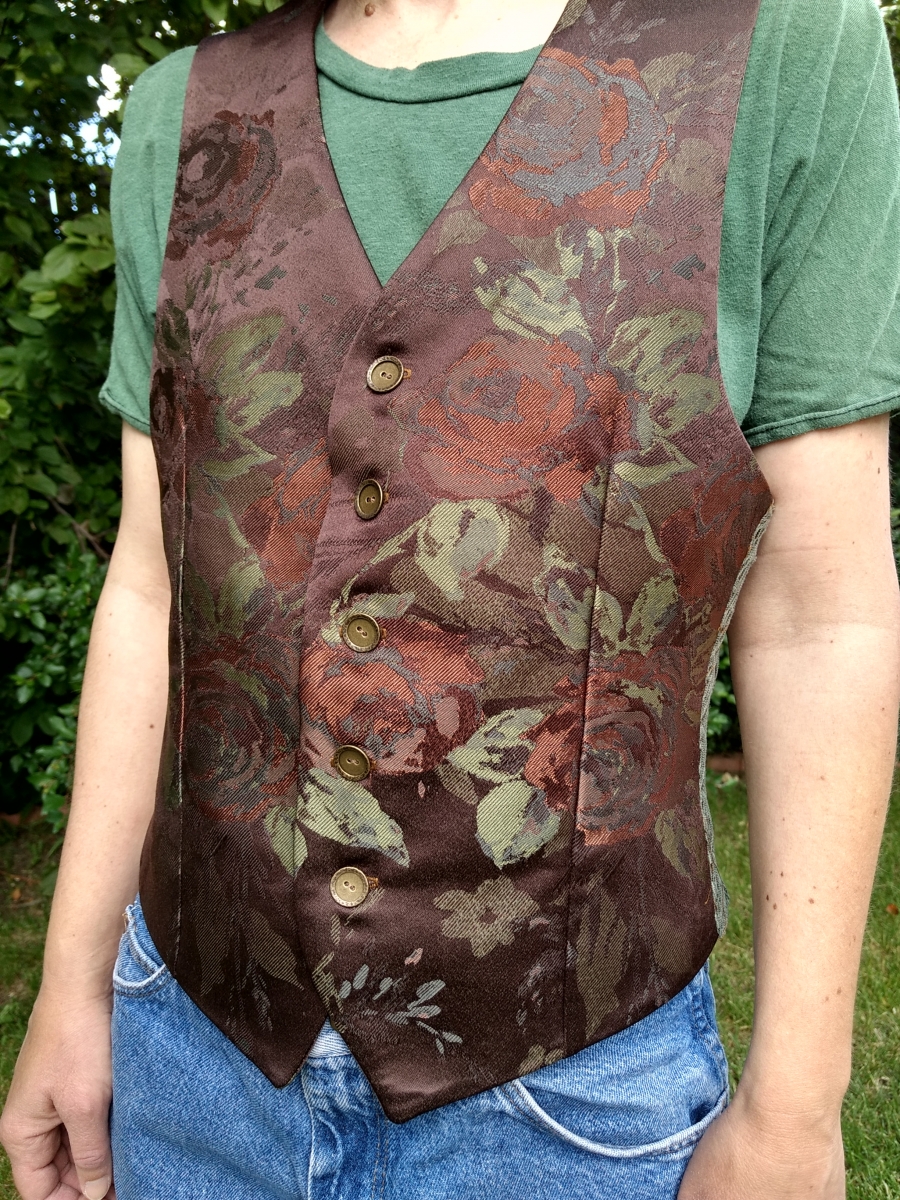 In this photo, you can see how the armhole gapes a bit more than the denim one. Also, I am just wearing a t-shirt with this one. I really need to make matching shirts and pants now for both of them. I just noticed that the buttons seem very far away from the edge. I suppose it fits fine, so I don't need to change that on the next one? Anyway, in the photos below, you should be able to see the difference in the armholes.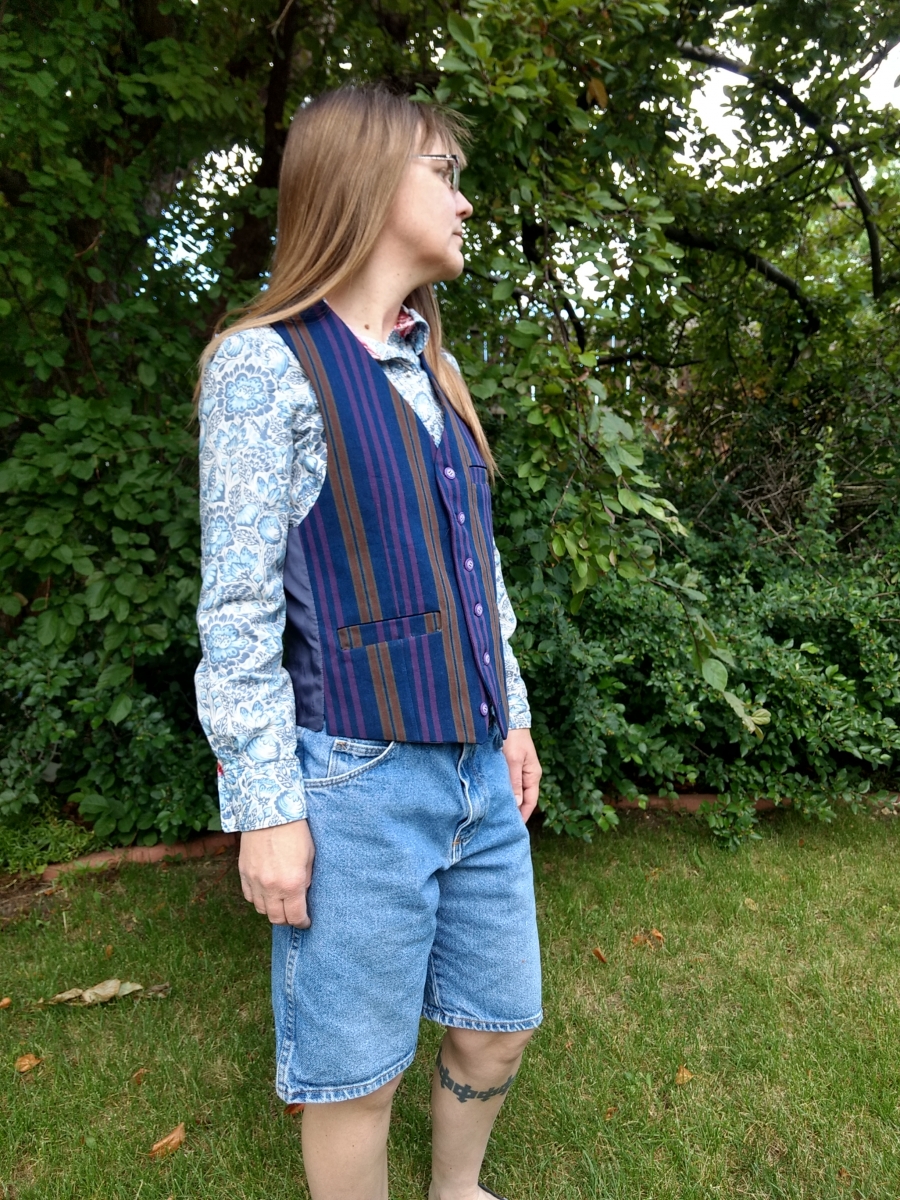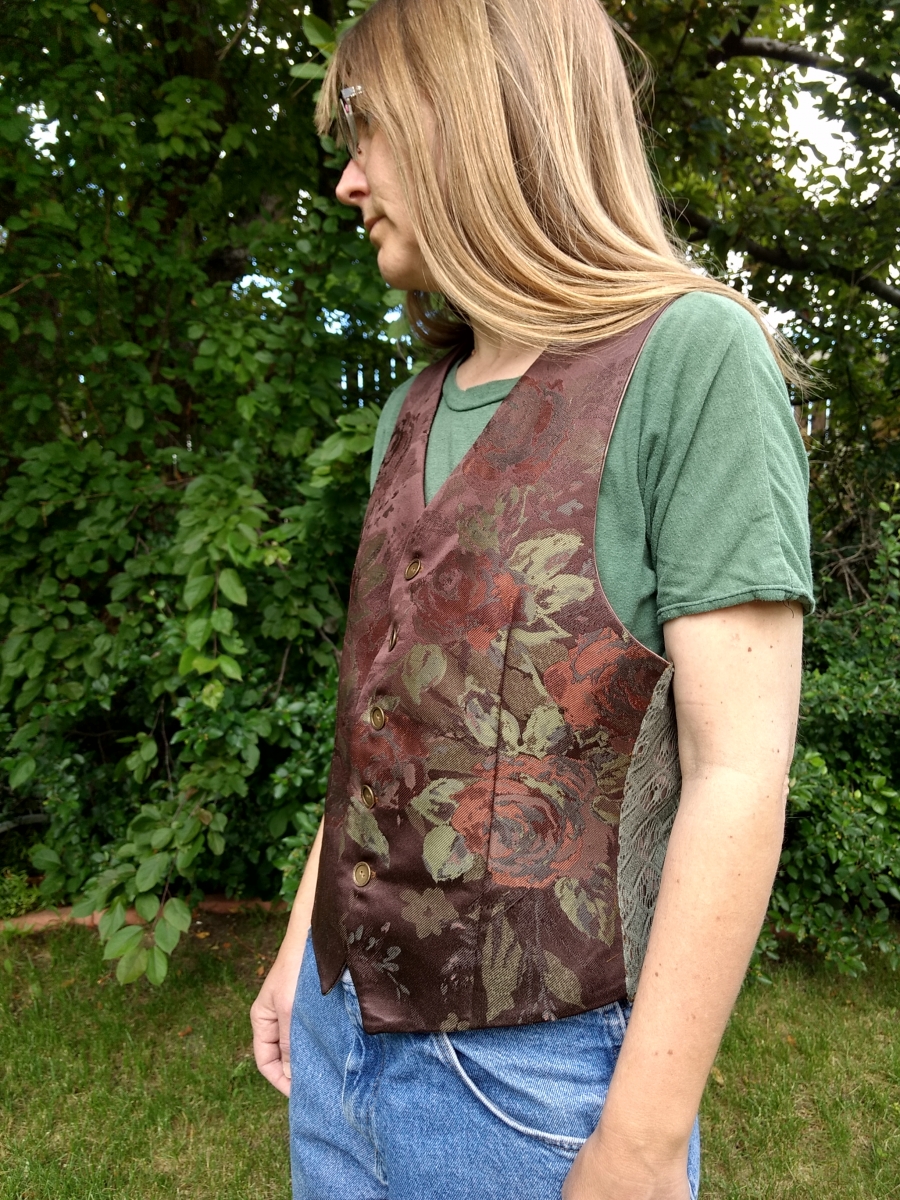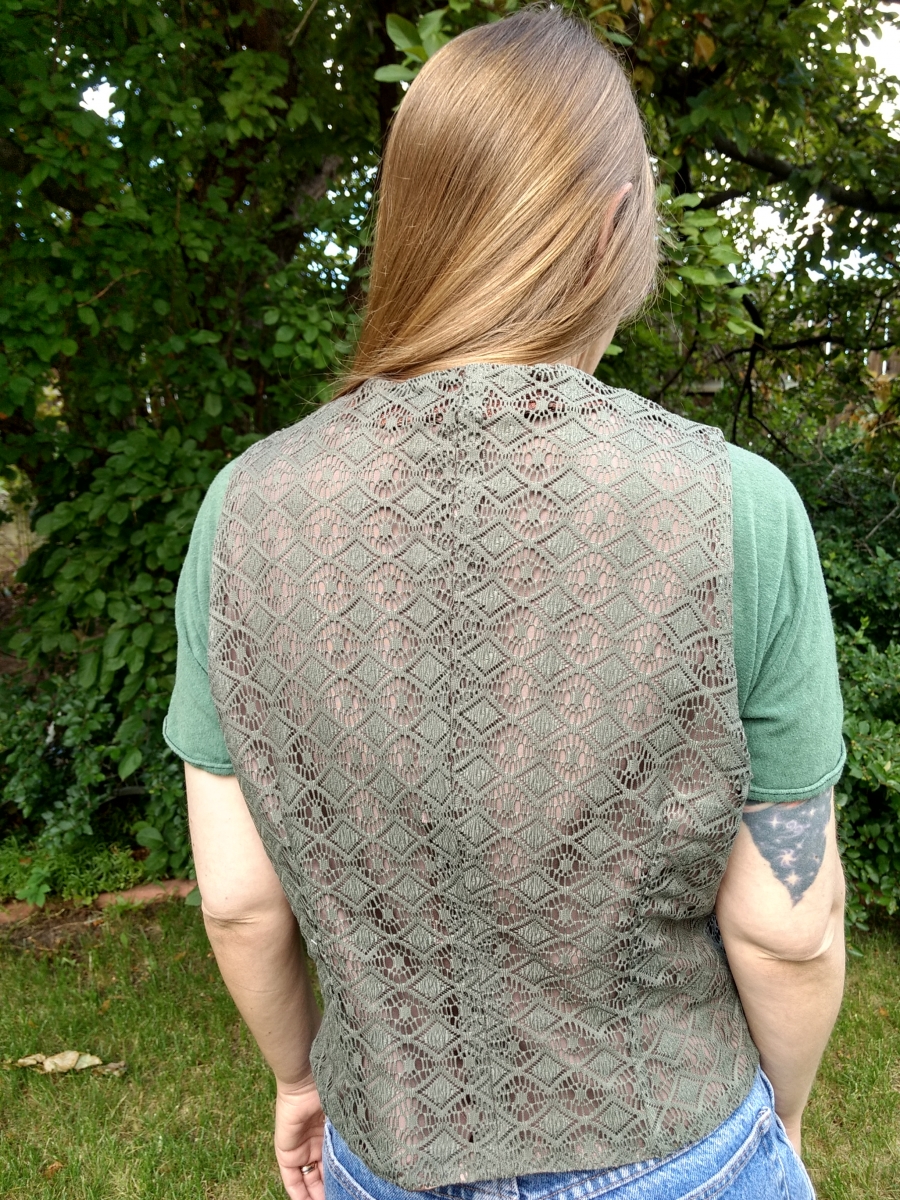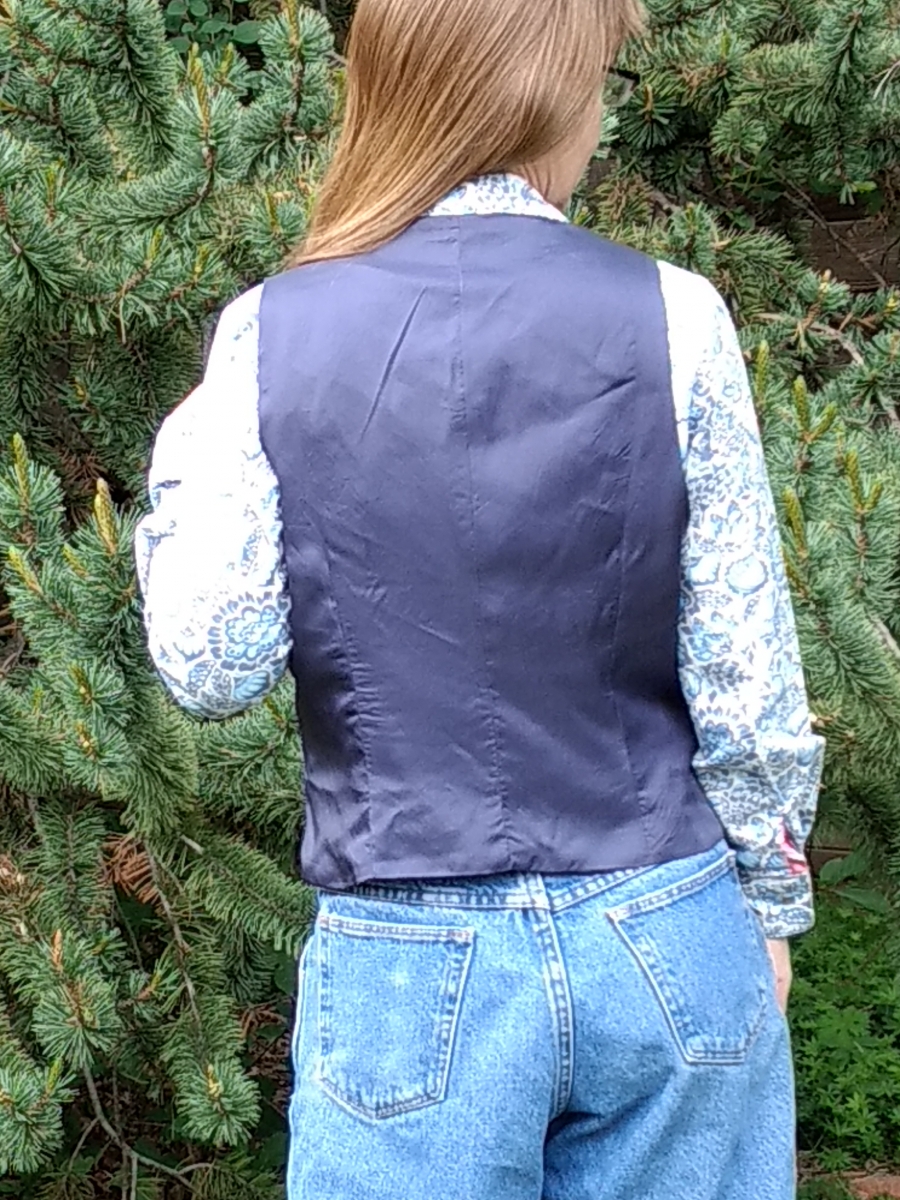 This was great fun. I am excited about making another. I must confess that as I was sewing I kept singing that stupid "I'm Too Sexy" song. So, the other day I put Guns 'n' Wankers in the CD player in hopes of purging the sexy song. It worked. LOL. That will be my music of the post. Hopefully I'll figure out what's wrong and get the Youtube link posted. Argh, I can't get the video to upload, so here's the link until I figure it out. https://youtu.be/IelJR3F3DJs
Oh, and I can't forget to update my reading. I just finished White Hot by Ilona Andrews. Don't let the cover scare you, it's a great book.
Currently, I am reading Broken Glass by Alain Mabanckou. It's crazy. Not bad crazy, just crazy.