Belvedere Waistcoat
I started the Belvedere Waistcoat Sew-a-Long from Thread Theory Designs. I cut out two waistcoats today. I will be making version 1 and version 2. My fabric choices seem pretty challenging, so I hope I can handle how things go. Here are my fabric choices: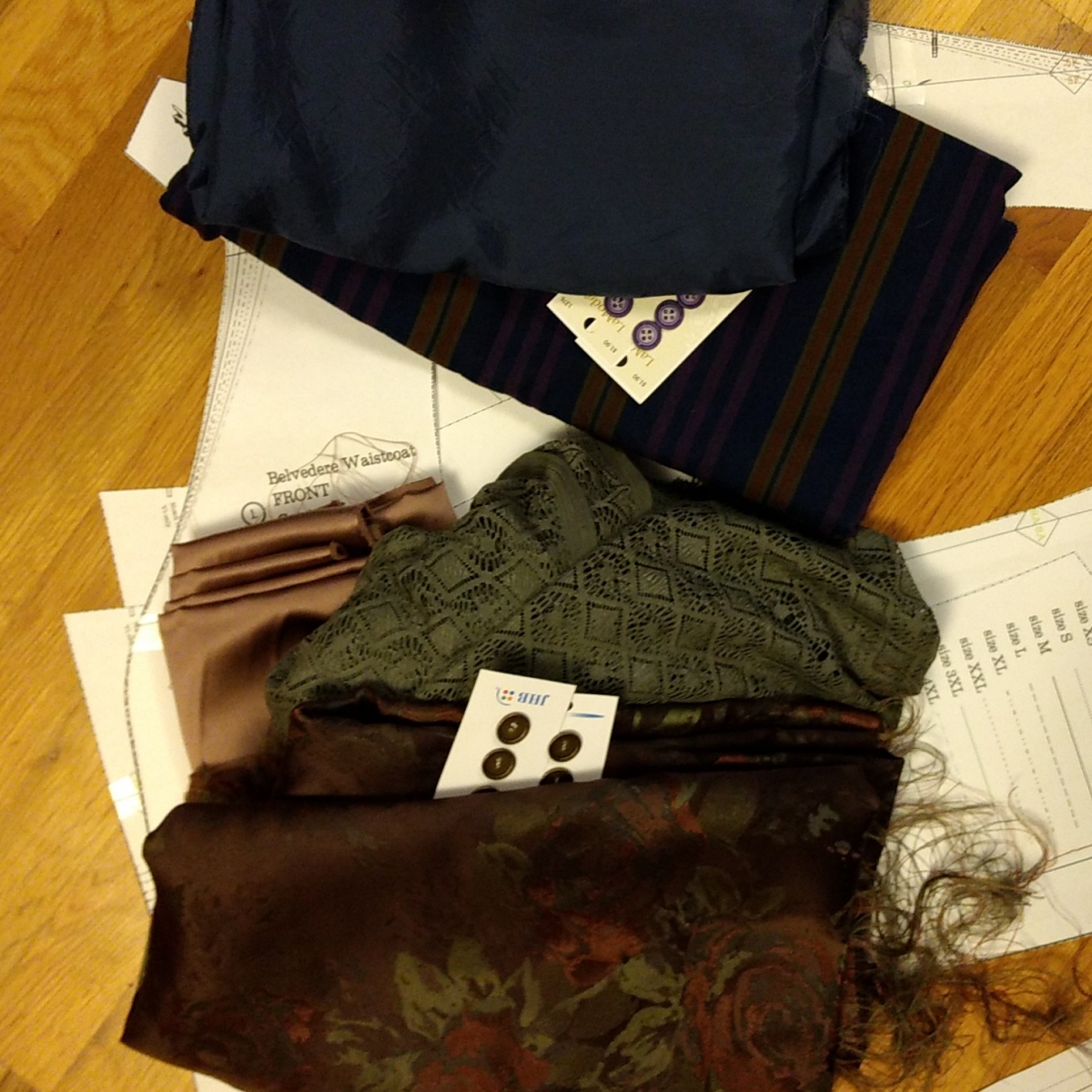 Who else is joining this sew-a-long?
I was so stressed about cutting out the Bemberg properly that I couldn't turn any music on. Sheesh. That fabric was tough, and I do not feel confident about sewing it at all!