August/September Sewing
Preview Image: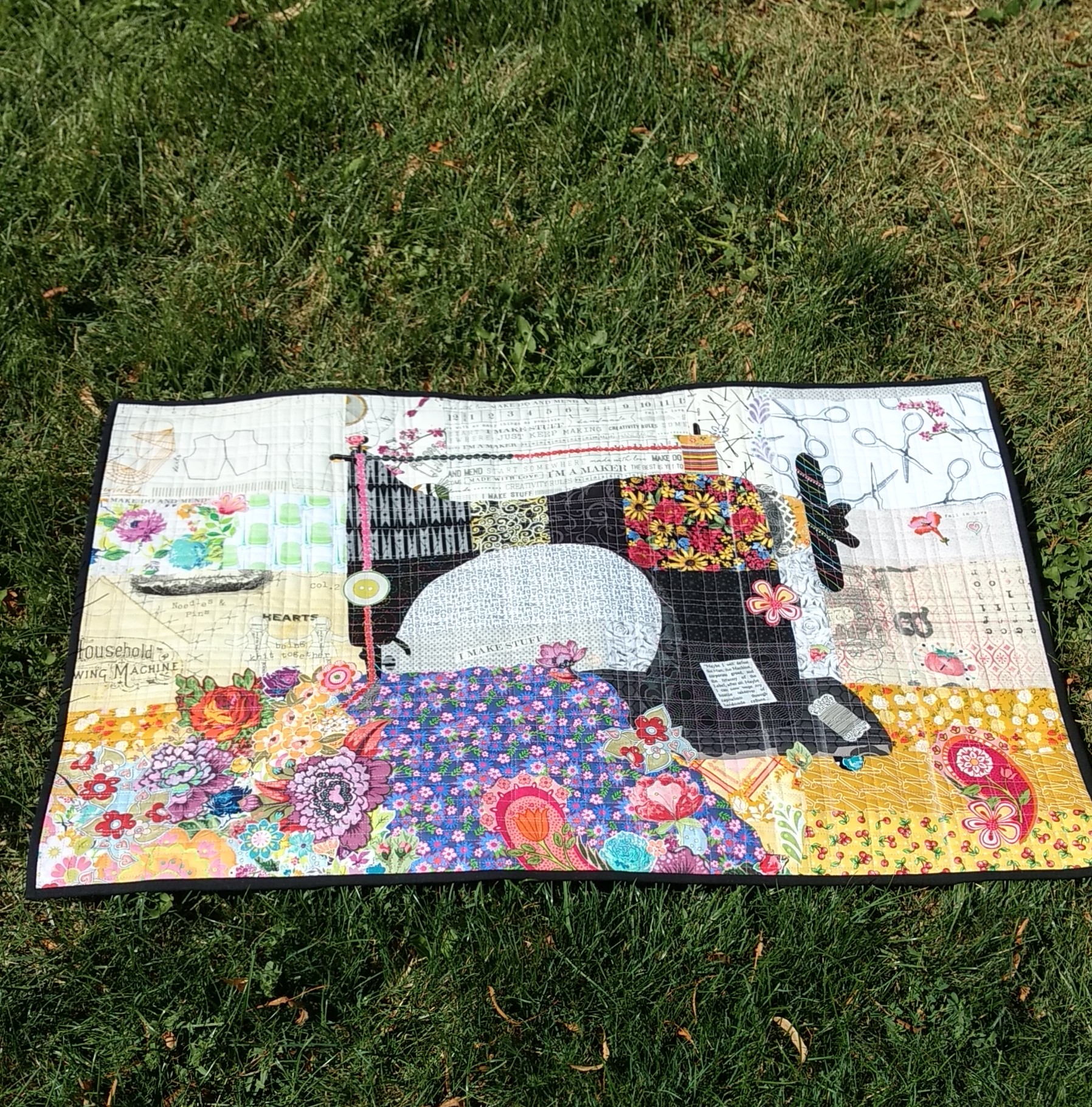 July was supposed to be for sewing hard things. I got through only 2 outfits from that planned list, and even then, I didn't finish until sometime in August. From an old Vogue Pattern, I made a dress and jacket out of the Retro Vibe collection from Hoffman. It was difficult, but it turned out quite nice. As with most Vogue Patterns, it was super confusing in some parts.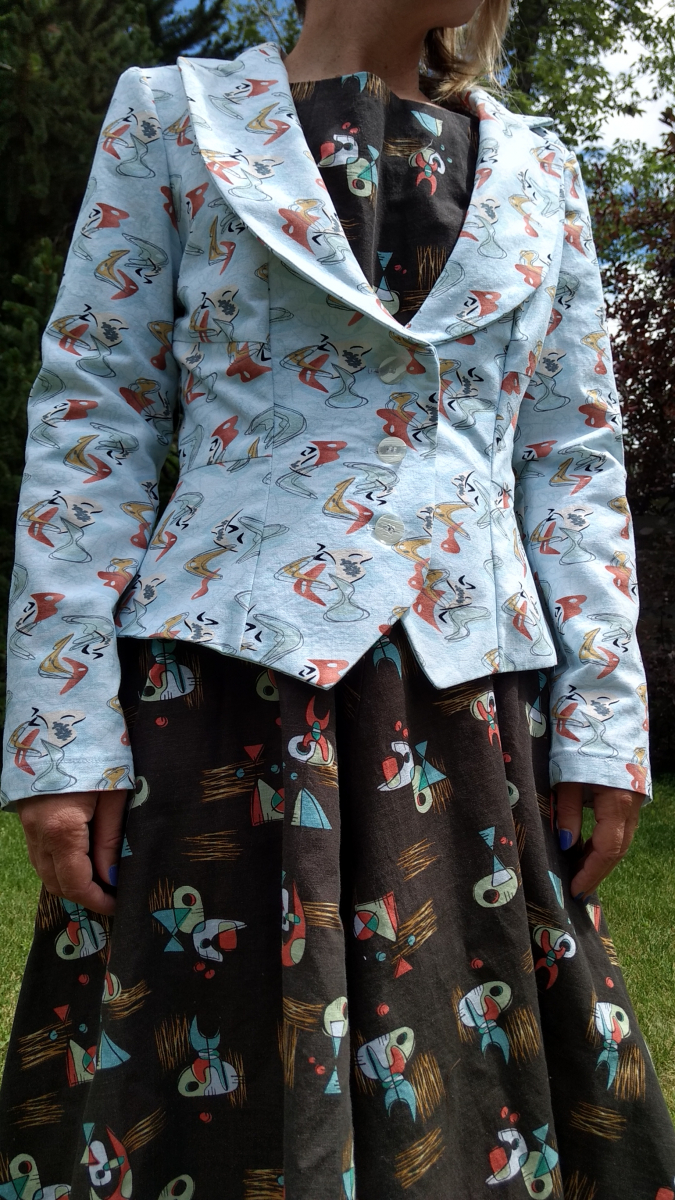 The next difficult sew was Simplicity 1299. I made a huge mistake, and I have no plans to fix it. Besides my mistake, it wasn't too difficult. There were tons of buttons to sew on, and I never found the perfect buttons, but it looks great anyway, and I'd like to make this one again.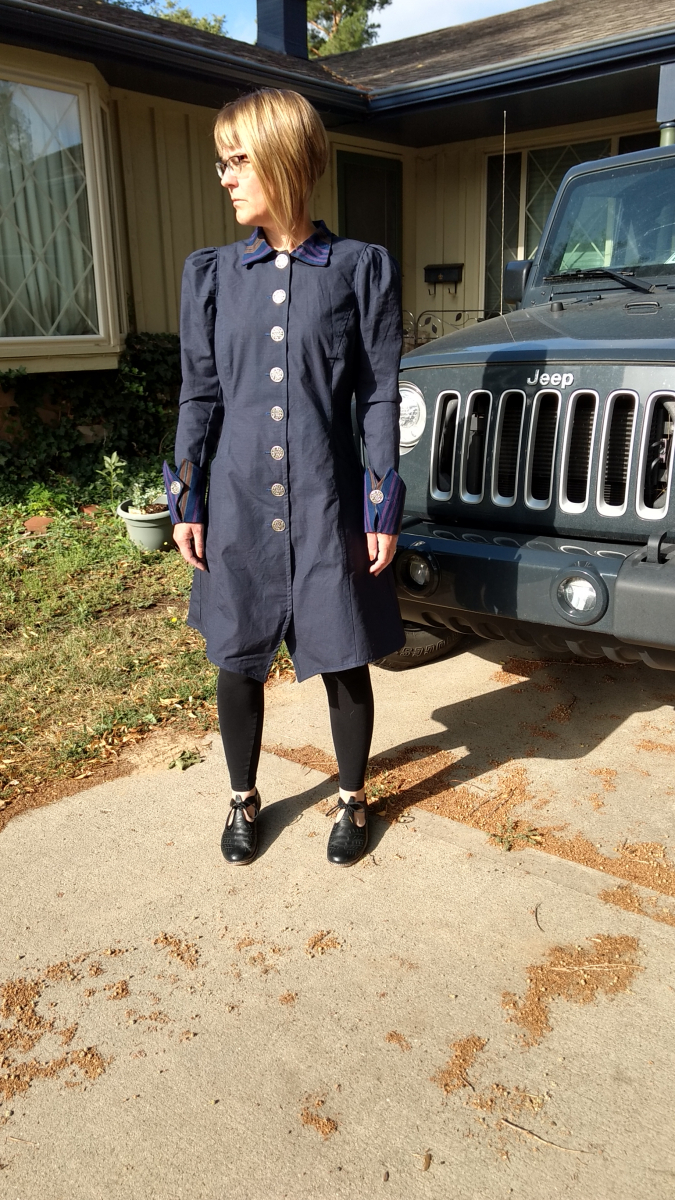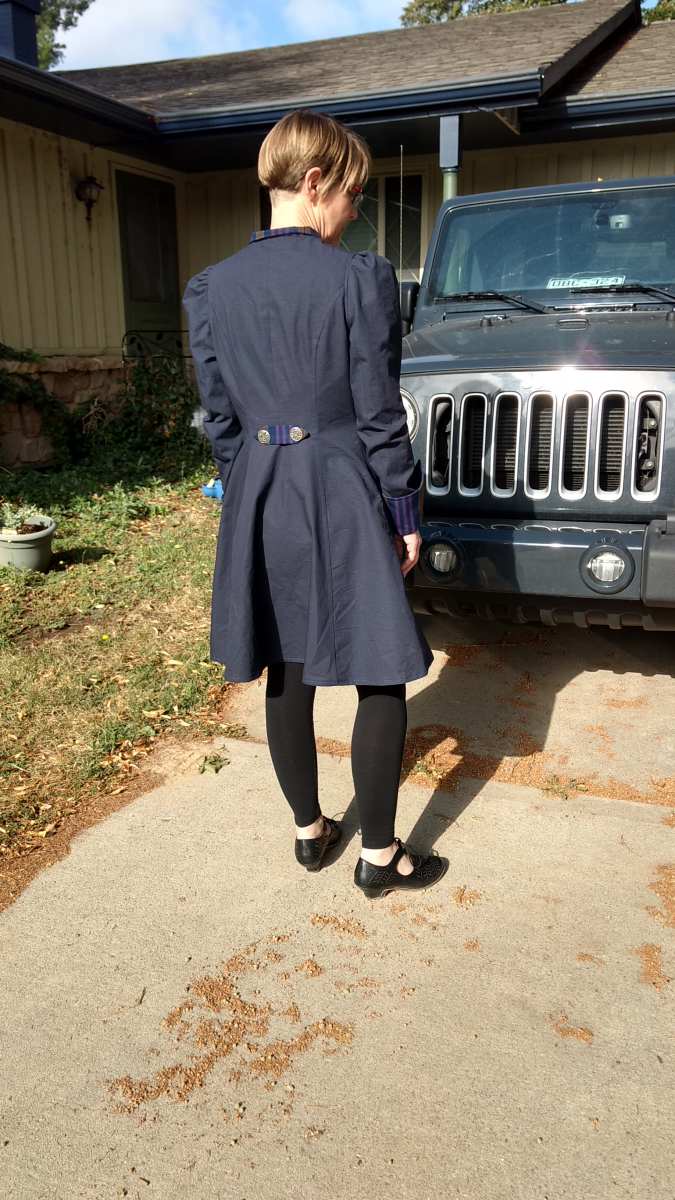 Next up was the Harris Tote by Spencer Ogg Patterns. This one was so fast and easy. I splurged on buying some Harris Tweed with the intention of making this bag. Thankfully, Emmaline Bags has started selling Harris Tweed. The tweed is amazing, and easy to manage in the machine. I love how this bag turned out.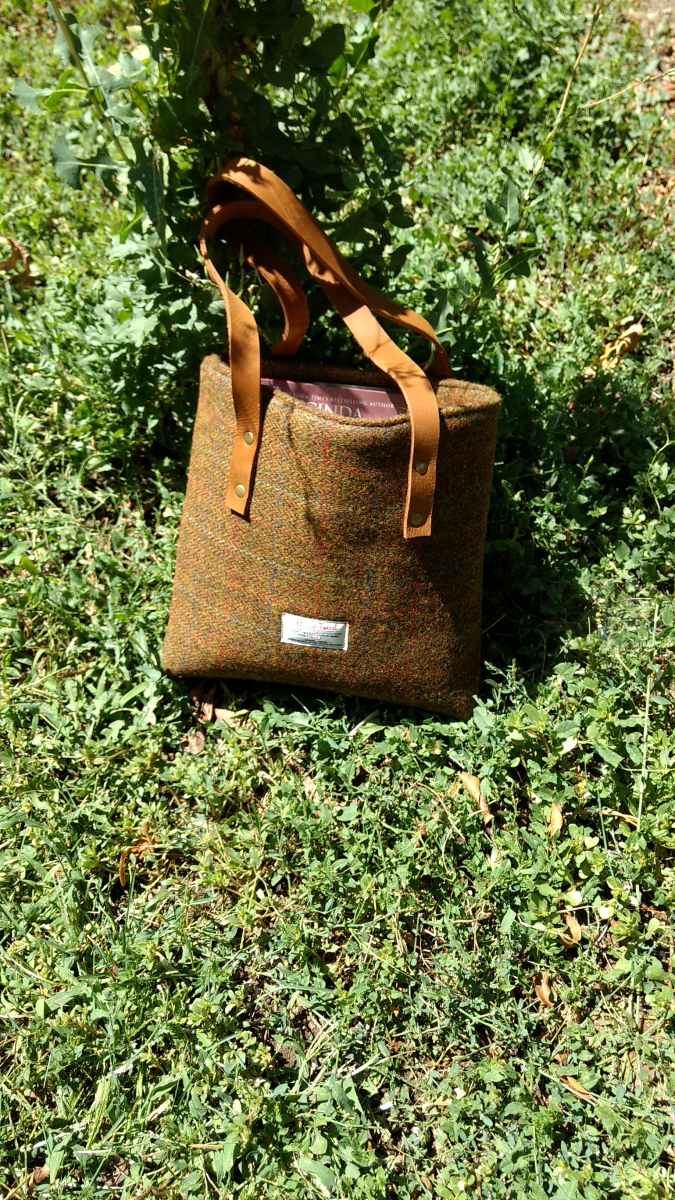 I took a class on the Laura Heine method of collage quilting. It was really fun to put the collage together. It was almost like a Colorforms puzzle. Usually, it takes me forever to finish quilts, but this time, I got my shit together and finished it in a reasonable amount of time. It will go up on a wall in the house at some point.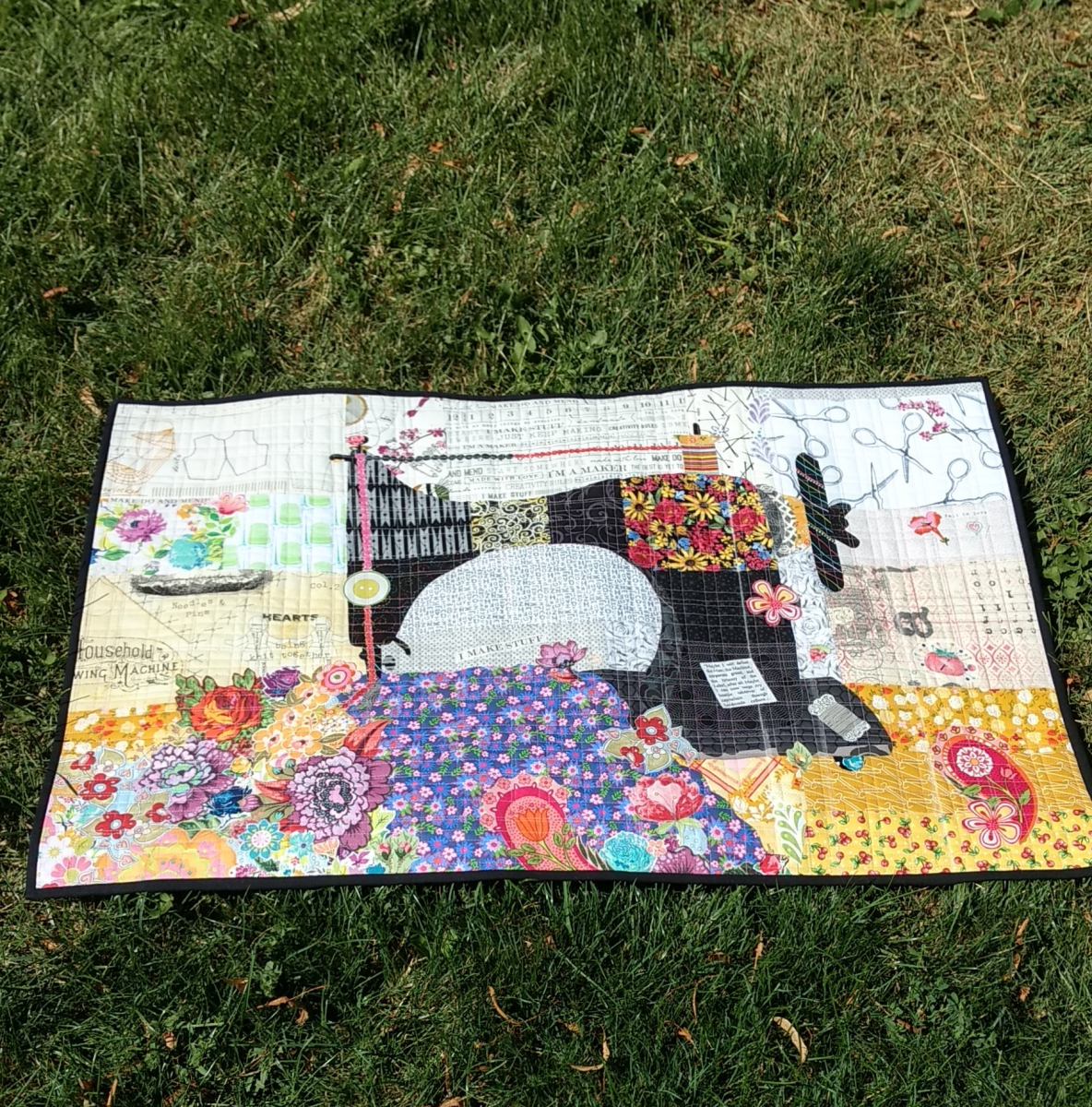 I made a new to do list for the Fall. It's pretty ambitious, but I am enjoying all of my time at the machine, so I need to stay busy. I will get some true pattern reviews up in the coming months.
This month, I get to go on a sewing retreat. I am nervous and excited. Currently, I am prepping for the retreat. I'll tell you all about it when I get back!
Also happening in my house: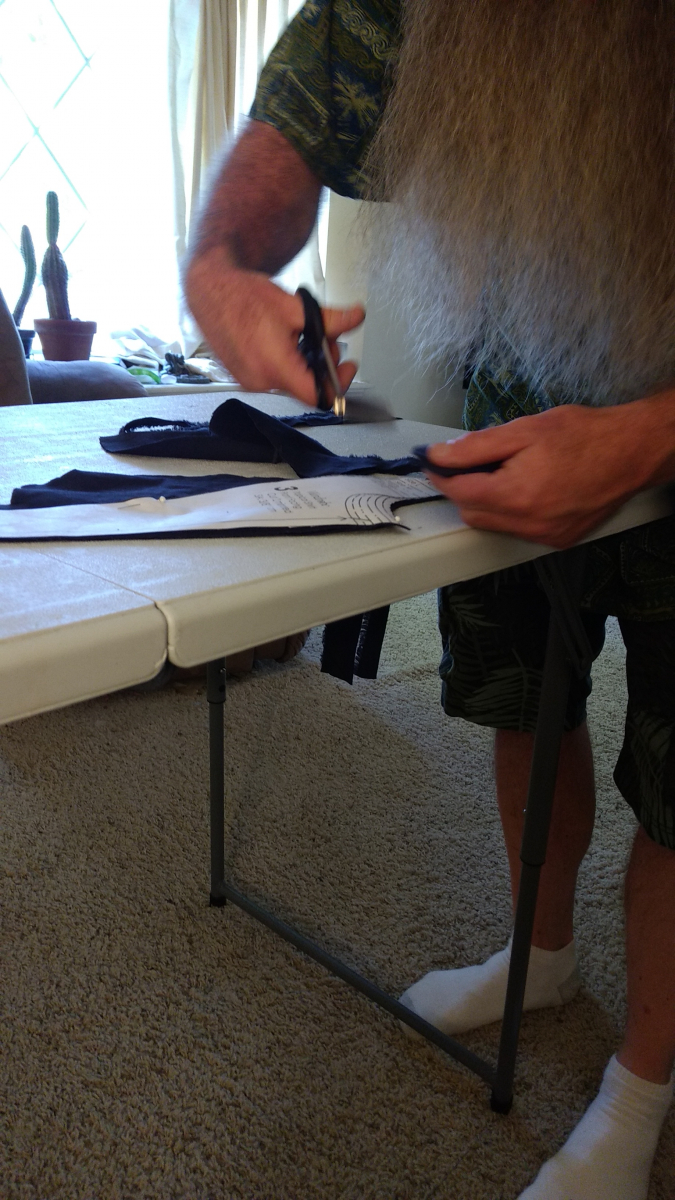 My husband is learning to sew! Yay!
I am reading the new Cassie Palmer book Brave the Tempest.
As for music, I'm all over the place. Bad Cop Bad Cop has been spinning a bit as has Frank Turner and The Flatliners. I made a playlist yesterday for my September Sewing. Click September Sewing 2019 to access the playlist.