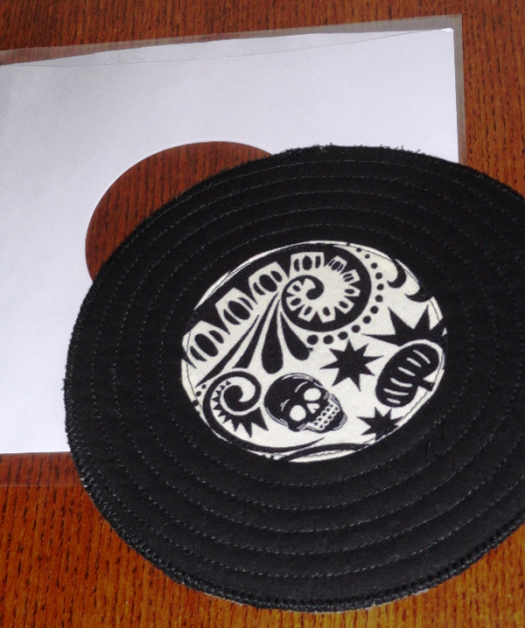 7" Record Fabric Greeting Card
This card is made from an upcyled box on one side and cotton fabric on the other. It flips over instead of opens. The fabric record is on one side and on the other is paper to write your own message on. I made this card to be the size of a 7" record and it comes with a paper sleeve not an envelope.
This card is Halloween themed..
Check out more images on the blog page.