sewing
Posted December 18, 2015
Yay!
The holiday cards are finally finished, stacked, and ready to be written on. This week has not been the easiest, but I'm feeling better now, and I expect to be back at writing every day.
Here are some photos of this year's cards.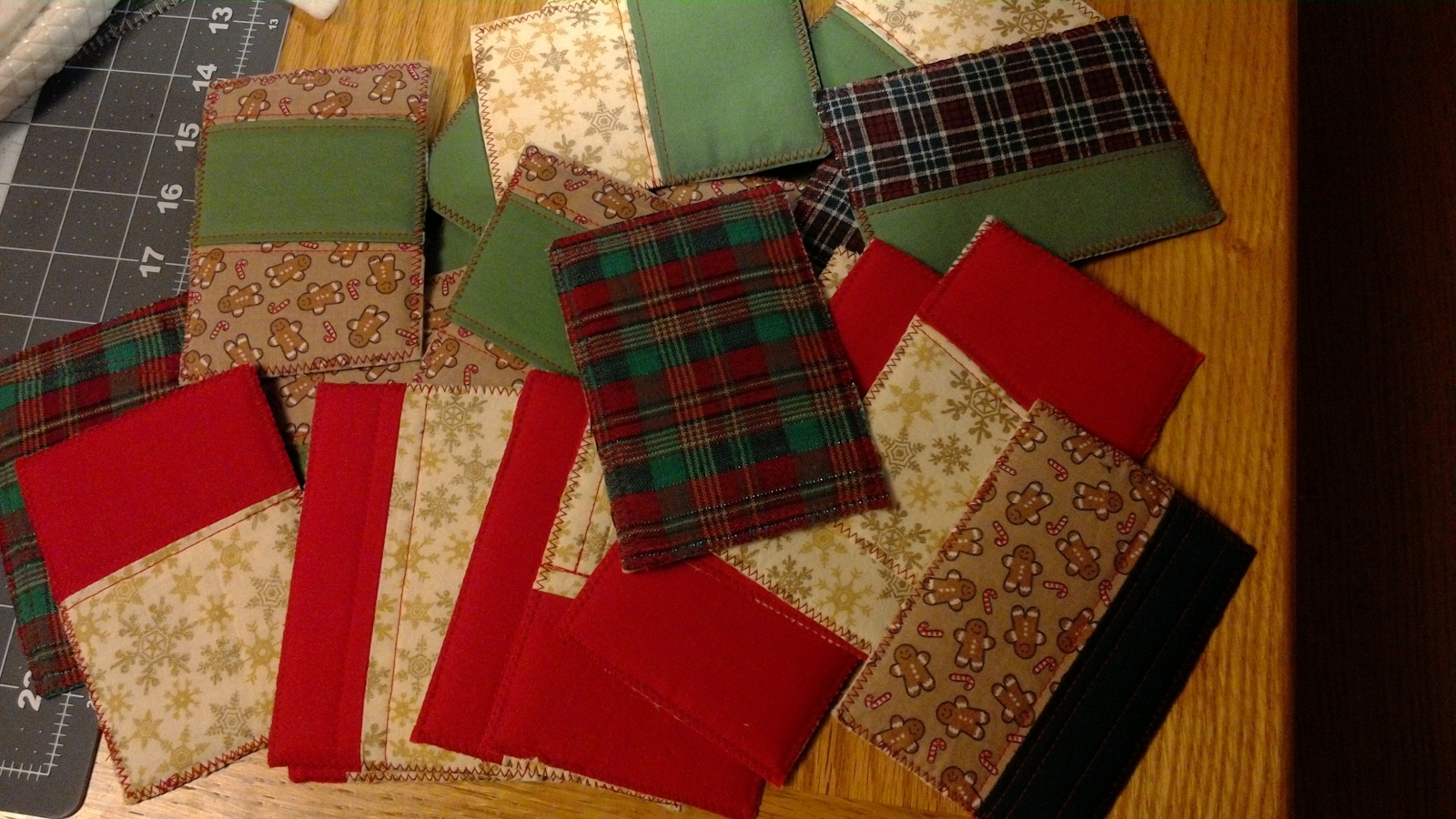 No, I have not purchased a new lamp.